As much as we celebrate the Los Angeles tech community, the fact that diversity is still an issue with many startups is simply unacceptable. Innovation happens best when a multitude of individuals with different backgrounds and different points of view come together to attack a problem.
The situation isn't totally dim, though. A number of local startups are making concerted efforts to cultivate diverse work environments. With that in mind, we spoke with three local engineers about what they think needs to be done to effect change.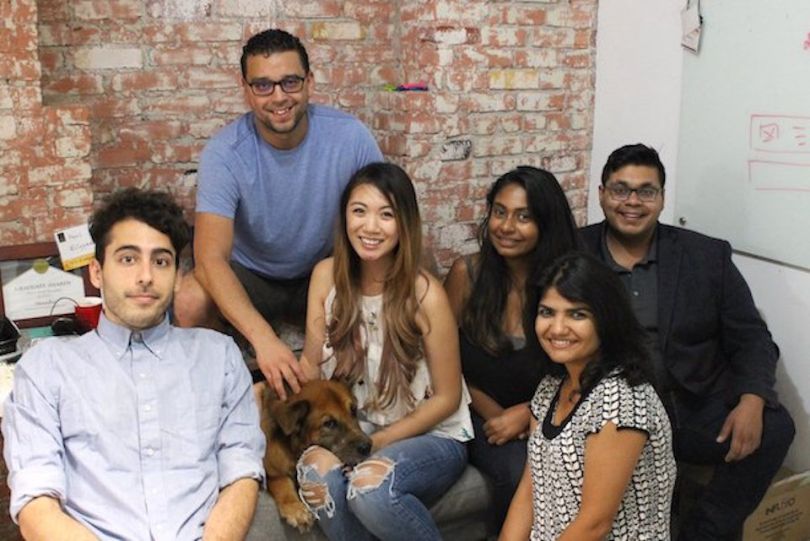 Saumya Bhatnagar started her first company after graduating high school. She and co-founder Gaurav Bhattacharya developed software to fight infanticide in their native India, eventually selling the company and seeing the Indian government make the platform mandatory for all radiologists in New Delhi. The duo has since reunited to create InvolveSoft, a platform that helps businesses manage their workforce's volunteer efforts.
When did you become interested in engineering?
I did my schooling in India where we are required to take at least one computer course starting in the second grade. By the time I was in eighth grade, I was in love with it. I still think that C++ is the best thing I have ever learned. I come from a family of doctors, so helping others is something we are all passionate about. I see my ability to code as another way of helping people, and when I realized that, I was hooked.
Have you faced any adversity as a woman in an industry with a heavy male-to-female ratio?
In the beginning, I was never the first choice for any project. I really do believe that I worked harder than most men to prove my mettle. I also think women have to take every day as a challenge and constantly prove their competence. There are still plenty of conversations. Someone once told me that they were desperately looking for developers and at that point, they were even willing to hire female ones. On the other hand, things are changing. People are beginning to build an amazing culture of inclusiveness at their companies. I'm proud to say InvolveSoft is building one, too.
How can the tech community help more girls become interested in software engineering?
By stopping with the gender stereotypes. Someone is not a female engineer; she's just an engineer. When you add a female before it, you're automatically segregating us from the community.
I think using social media platforms to spread the word about your support. If you're a startup, try keeping an equal gender ratio, especially in your tech department. If there are more opportunities, more women will be more encouraged. Everyone has a daughter, a sister or a niece. Keep telling them they can be whoever they want to be. That one sentence from you can change their lives. Also, go support organizations like Girls Who Code and Girl Develop It.
Sometimes, careers run in the family. For OpenX software development engineer Prashni Taneja, becoming an engineer was practically expected, but that doesn't mean her passion for testing software isn't something she acquired from a few family members.
When did you become interested in engineering?
I grew up in a family of engineers. My father is a civil engineer with a Ph.D. in environmental engineering and 90 percent of my elder cousins are engineers. I guess that's what got me going. I wanted to be a part of this cool group.
I did my master's in computer science at USC with specialized courses and research on software testing and automation. The book "Lessons Learned in Software Testing" defines what we do: "Testers don't like to break things, they like to dispel the illusion that things work." My background of understanding how a developer thinks and codes helps me debug the product more efficiently and get to the root cause of problems faster.
Have you faced any adversity as a woman in a male-dominated industry?
Honestly speaking, I hear about the adversity of women in the tech industry a lot, but I really experienced it when I was in school. As an undergraduate and — later — a graduate student, there was a 1:4 female-to-male ratio. Fortunately, here at OpenX, my scrum team has 40 percent women, and my team overall has 33 percent women, with my director being a woman herself.
What are some side projects you're working on?
At some point in time — soon, I hope — I want to get into event management. Currently, I am in the phase of exploring what the software currently available offers and how it can be used to help customers. My first event planning job was my own wedding. I used some pretty basic tools like Microsoft Powerpoint and Google Forms, and a few apps like WedMeGood and Punchbowl, and now I'm working on consolidating them all into one place; one piece of software, one app, for all event management needs.
How can the tech community help more girls become interested in software engineering?
I recently attended the Grace Hopper Conference and got to know about a ton of organizations committed to helping more girls become interested in software engineering. As a kid — or even in high school — we are all too young to make career decisions or understand what major to choose as an undergrad. What we, as part of the tech community, can do is to partner with schools and offer courses or after-school activities to educate girls about what engineering even means and the life of a typical engineer.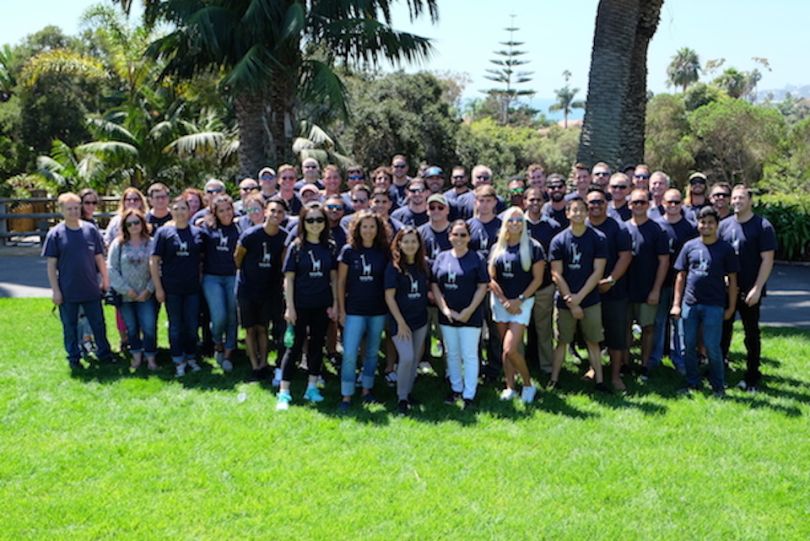 Santa Barbara-based FastSpring offers a platform to help businesses monetize their products and services. While software engineer Colleen Mayer is a relative newcomer to Southern California tech, her time with the company has offered her an opportunity to do something she's enjoyed since she was a child: write code.
When did you become interested in engineering?
I was exposed to computer technology at a young age, and was fascinated by it. I started building personal websites in elementary school and learned basic programming in high school. I decided at that point to major in computer science in college, and that's what I did.
As an engineer, what do you think is your strongest attribute?
Attention to the details. A small change can make a big difference, so this is important. Double checking what changes you've made is always good, but doing that also helps you find more things to refine. Writing elegant, readable code is pleasant for both myself and others.
Have you faced any adversity as a woman in an industry with a heavy male-to-female ratio?
Luckily, I've never really encountered — or at least never noticed — anything odd at the two jobs I've had since finishing university. Graduating from an all-girls high school, I was a little bit shocked the first day at college (it was an engineering-centered university, and thus had a high male-to-female ratio), but I got used to it quickly. Once you're confident in yourself, others feel comfortable around you, too. Anyway, the way you treat men and women shouldn't be any different after all.
How can the tech community help more girls become interested in software engineering?
Interests need to be nurtured from childhood. We need to encourage kids to discover the fun of building things and understanding how things work.
Images via participating companies. Responses were edited for clarity, length, and style.
Have a news tip for us or know of a company that deserves coverage? Let us know and follow us on Twitter @builtinla.