Tech companies are making it easier for their employees to create a healthy work-life balance, but at the end of the day, making some dinner, having a glass of wine and watching Netflix is often much more appealing than going to the gym and getting your sweat on. 
To help eliminate these kinds of excuses, employers have started to offer incentives to their employees to stay active. Whether it's an on-site gym, a weekly yoga class or a subsidized gym membership, these five startups are dedicated to helping their employees feel healthy every day.

GoGuardian develops a suite of monitoring and theft prevention products for Chromebooks in schools across the country. Headquartered in El Segundo, the company offers employees an in-house basketball court, gym and in-office yoga.
Other awesome perks: Catered breakfast, lunch and dinner; a dog-friendly office; employee growth program; and a number of frequently scheduled company activities, including yoga and video games and more.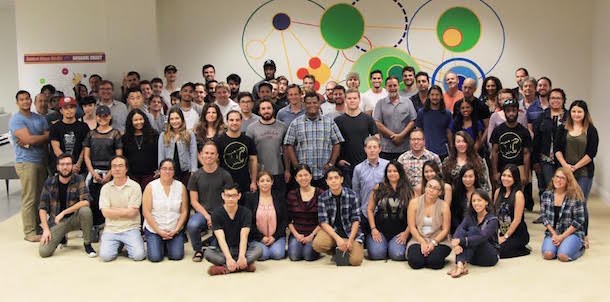 Since its launch in 2010, wellness has become a cultural cornerstone of creative marketing company Golden Hippo Media. Not only has the company helped developed a number of notable health and wellness brands, but employees in the company's three locations are also encouraged to eat healthily and stay active thanks to an outdoor office gym and meditation space, an indoor CrossFit gym and a variety of fitness classes available for free.
Other awesome perks: 100 percent medical, vision and dental coverage; matching 401(k); seven types of coffee machines; free health supplements; and a 20-inch dragon mascot.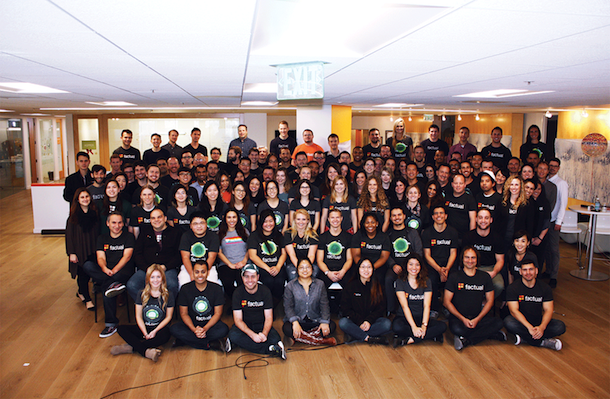 Factual develops a platform that enriches location signals with global data. By doing this, the company is able to provide hyper-relevant data to developers, entrepreneurs and businesses to help develop the best technologies possible. It offers employees discounted memberships to local gyms brings in yoga and pilates instructors each week. In addition, the kitchen is loaded with organic fruit and healthy snacks for the team to enjoy.
Other awesome perks: Unlimited PTO; medical, dental, and vision plans; a 401(k) plan; flexible spending and dependent care accounts; life insurance; discount programs and more.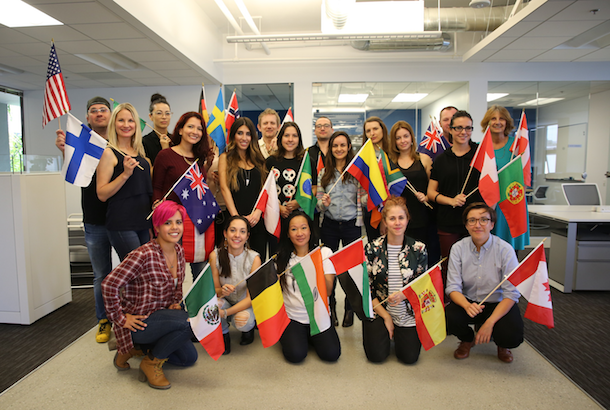 Founded back in 1998, Santa Monica-based Matchcraft's bid and budget management system serves small and mid-sized businesses around the world. To keep its employees fit and healthy, the company offers a fitness and wellness budget.
Other awesome perks: Medical, dental and vision health insurance; a 401(k) retirement plan (with company matching); annual educational budget; competitive salary; and a dog-friendly workspace.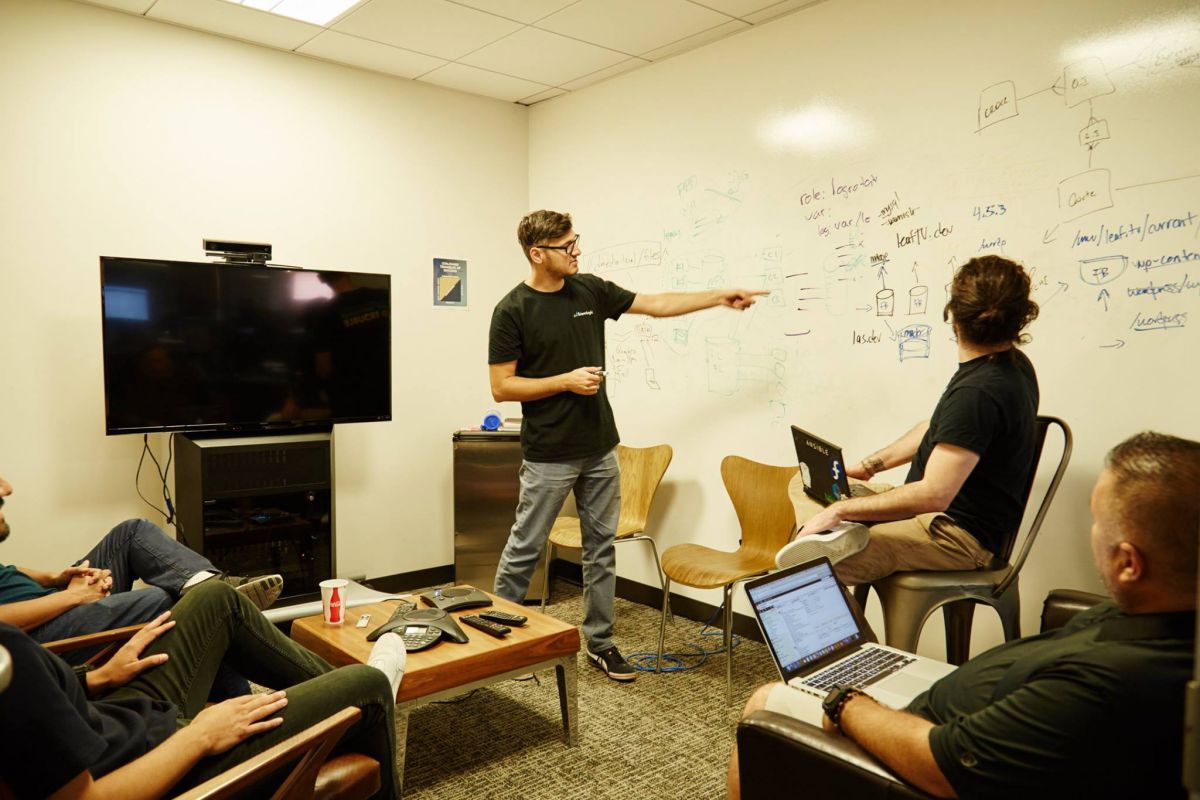 Headquartered in Santa Monica, Leaf Group is a diversified media company that builds online marketplaces — Society6, Saatchi Art and The Other Art Fair, to name a few — and media properties such as Livestrong.com, eHow and Hunker. The company (formerly known as Demand Media) offers discounted gym memberships to help employees stay active when they're not creating cutting-edge art, design and technology.
Other awesome perks: A number of regular team events (including ice cream socials, thirsty Thursdays and free lunch Fridays), paid-to-play vacation rewards, discretionary unlimited vacation time, employee discounts at company-owned marketplaces, 401(k), and a flexible spending account.
Images via featured companies.
Have a news tip for us or know of a company that deserves coverage? Let us know and follow us on Facebook.