If you're looking for an opportunity to put your career into overdrive, then you've come to the right place. The LA tech scene is full of great opportunities to take on new challenges. If you don't quite know where to start, we recommend checking out one of these fast-growing companies.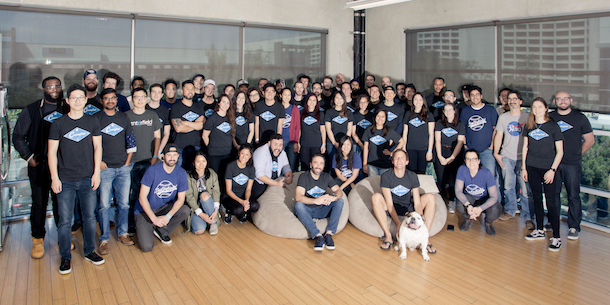 Headquarters: LA
Founded: 2011
What they look for: "People who seek out new solutions to problems and acquire the skills to apply those solutions very quickly," said VP of data science Ryan T. Johnson. "However, this 'research and investigate' mentality has to be balanced with an understanding that the goal is to make it work. The business needs a solution, not a perfect solution. A strong academic background paired with the pragmatic and topped with a good sense of humor: that is what we are looking for."
What employees love: "The best part about working at Centerfield is being surrounded by a fun, intelligent and collaborative team," said media buyer Jagmeet Singh. "I'm fortunate to work alongside some of the smartest people I know on a daily basis, and I've become a better version of myself because of them."
Perks: Quarterly profit sharing, a 401(k) match, free drinks and snacks, frequent catered lunches, monthly events and an onsite gym at its gorgeous offices located only a mile from the ocean.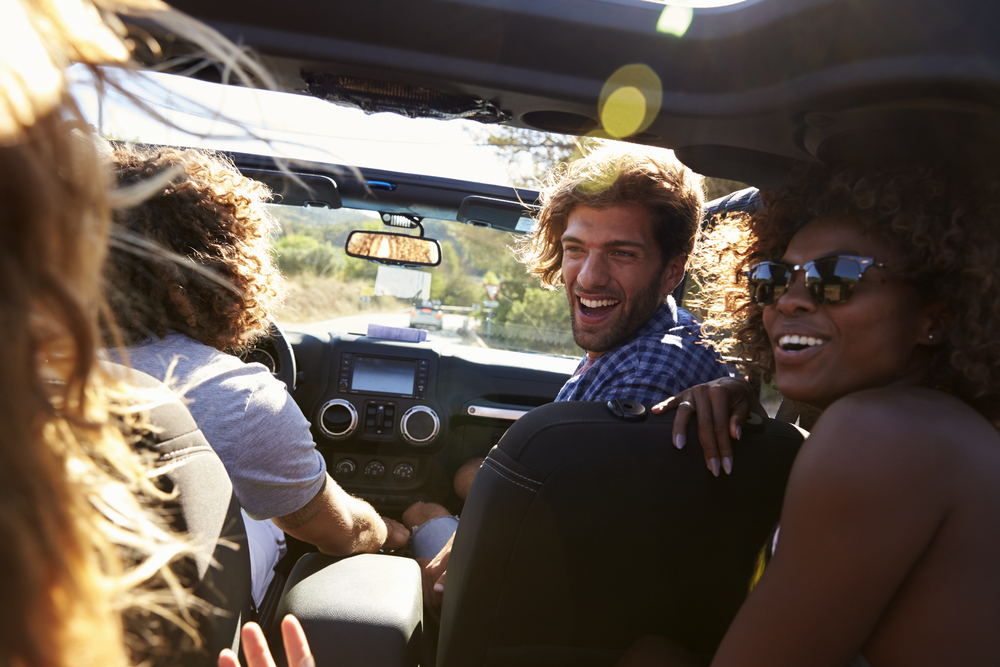 Headquarters: Santa Monica
Founded: 2016
What they look for: "I look for smart people who are hard-working and self-starters," said founder Scott Painter. "Someone who can thrive in a fast-paced startup environment and are passionate about what they do. Having confidence in their work and not being afraid to think outside the box are important qualities as well."
What employees love: "I love working for Fair not only because of the difference we're making with our business, but also because I am surrounded by driven and outrageously smart people who support one another," said marketing director Yasmin Moaven. "It's such a collaborative, fun environment and I'm learning something new every day."
Perks: Free parking, lunches and snacks; a 401(k); frequent happy hours and off-site events; flexible work hours; unlimited vacation and generous leave for new parents.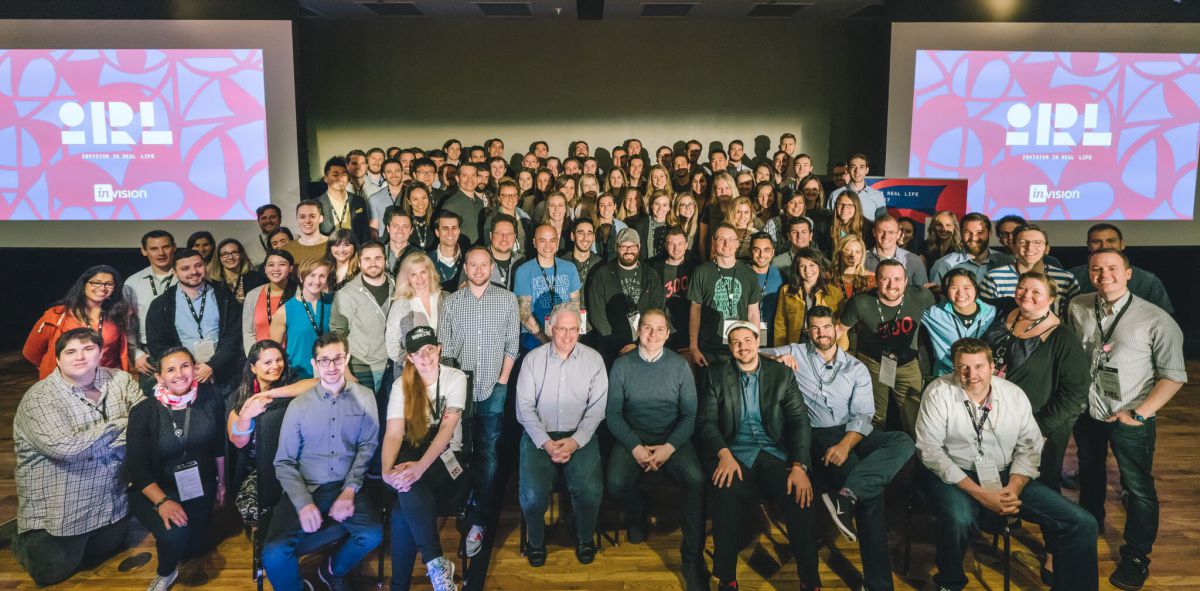 Founded: 2011
What they look for: "The people that we hire at InVision all have one thing in common: they embody qualities that not only add value to their team, but to the company as a whole," said Justin Curtis, Recruitment Program Manager. "They model and embrace values such as humility, creativity, a relentless pursuit of excellence and a deep appreciation of design and customer experience. All InVisioners share the experience of working in a fully distributed organization, so it's of the utmost importance that team members are exceptionally adaptable and self-starting."
What employees love: "Working at InVision has been a fantastic experience," said engineer manager Jon Dowdle. "We have a strong culture of autonomy and technical excellence, making the last five years the most dynamic and impactful time in my career. I've grown into a better engineer while helping the product evolve into what it is today." 
Perks: Remote work from anywhere with amazing coworkers, MacBook on your first day, unlimited Startbucks drinks, half-day Fridays year-round, free Amazon books related to your profession, peer bonuses via Bonus.ly, unlimited PTO, monthly gym stipend. 
Headquarters: Los Angeles
Founded: 2013
What they look for: "Survios is looking for candidates with unique skill sets, a passion for new technology and a humble attitude that is always open to learning and growing," said chief operating officer Robert Nashak. "We rely on a rigorous candidate testing process to ensure that everyone has the skills necessary to hit the ground running and quickly earn the respect of their peers. Culture fit is our number one priority."
What employees love: "Better than any place I have ever worked for," said software engineer Rick Matchett. "Survios is a genuinely team-driven, collaborative environment where communication is second to none. No matter your role on the team, your opinion is valued and you are equally involved in the creative process."
Perks: Unlimited PTO; free parking; full benefits; company-sponsored lunches, massages and yoga sessions; monthly lunch-and-learns; a dog-friendly office and a game room.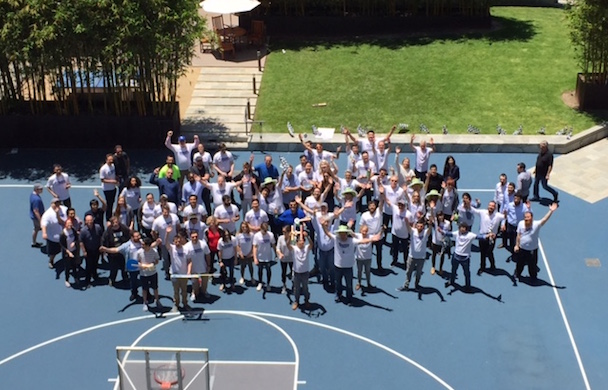 Headquarters: El Segundo
Founded: 2005
What they look for: "At Prodege, we strive for excellence in everything we do," said Daniel Ross, SVP of product management. "We seek this attitude and drive with prospective hires. This defining characteristic separates the achievers from others."
What employees love: "I feel right at home at Prodege," said marketing analyst Hayley Hill. "The people are like family and the environment is encouraging and supportive. I love that I can confidently approach any of my colleagues with a problem and we will work together to solve it."
Perks: Unlimited PTO, free catered lunches, quarterly charitable giving, a stocked kitchen, subsidized gym memberships, comprehensive benefits, a 401(k), equity and frequent outings.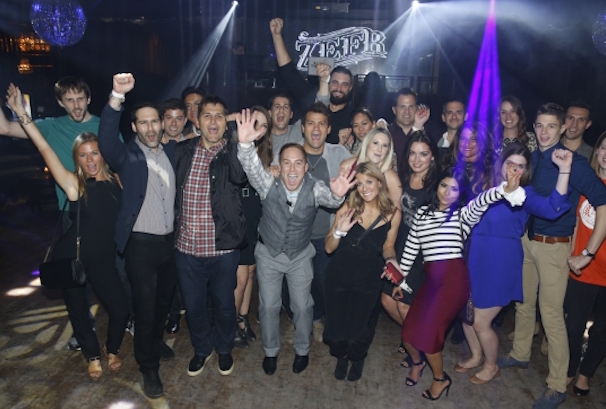 Headquarters: Venice
Founded: 2012
What they look for: "We look for people who demonstrate an ability to continuously learn — that's a hallmark of Zefr culture," said Keith Dale, senior director of site reliability engineering. "Also, people comfortable taking and giving direction in order to create outcomes that move the project forward. An ability to communicate, to persuade and influence your colleagues with a business case backed up by facts and not ego!"
Perks: Summer Friday office hours; free snacks in the office; a casual dress code; $150 in Lyft credits every month; free instructor-led yoga classes two evenings a week in the office; a mid-day meditation group; in-office massages for the employees; an extremely generous vacation policy; discounts on gym memberships and full benefits.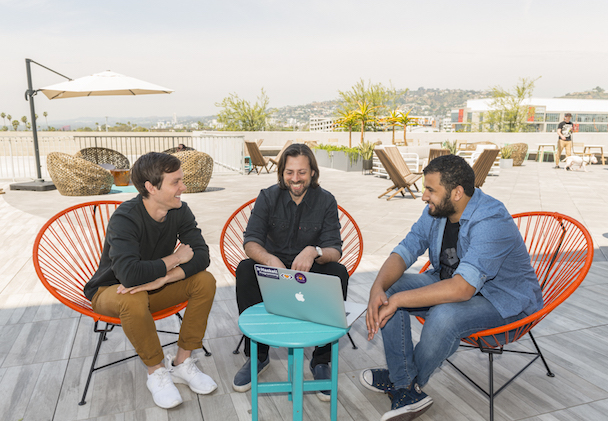 Headquarters: West Hollywood, CA
Founded: 2010
What they look for: "We look for people who love learning about new technology as much as building software; people who can think intelligently about how the product will be used and provide us feedback and ideas on how to improve it," said director of technology Jeremy Cummins.
What employees love: "I love working at Friendbuy because there are always interesting projects to work on," said junior software developer Britain Southwick. "We work with a huge variety of clients and some of the leading e-commerce companies, so there is always something new and exciting coming up. We are constantly looking to innovate and introduce new ideas to help our customers grow."
Perks: Flexible vacation, competitive pay, continuing education, employee stock options, health insurance and bonuses for hitting company- and team-wide goals.