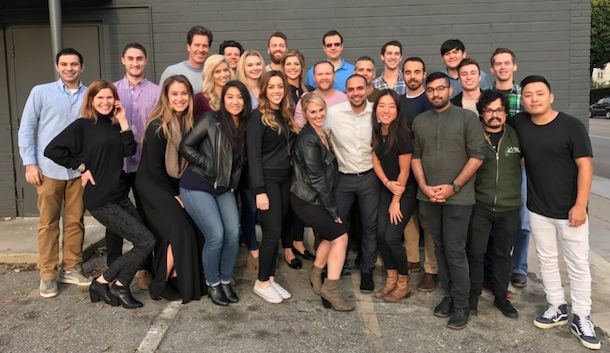 Social Native, one of three startups co-founded by LA's own Eytan Elbaz, is riding early successes in developing content for Polaroid, Walgreens and General Motors to $8 million more in funding. The latest round was led by SoftBank Capital.
With the influx of capital, the Beverly Hills-based company plans to scale its Content Optimization Engine, in addition to investing in sales and marketing to help the startup grow.
"We're pleased to see continued and growing interest in our technology across the globe," Social Native CEO David Shadpour said in a statement. "Brands are faced with the challenge of creating high volumes of personalized content to deliver relevant customer experiences. ... It's exciting to see the impact Social Native is having on the digital marketing landscape and the interest not just from brands, but also the investor community."
Elbaz — as well as former Buddy Media co-founder Jeff Ragovin, who sold his startup to Salesforce for $745 million — joined the Social Native team after investing in the product early on. 
"Social Native's technology is unparalleled in content marketing," Ragovin said in a statement. "Not only have we completely automated the creative development process, but we're building technology that will create a fundamental shift in how brands think about content creation."
Images via Social Native.
Have a news tip for us or know of a company that deserves coverage? Let us know and follow us on LinkedIn.