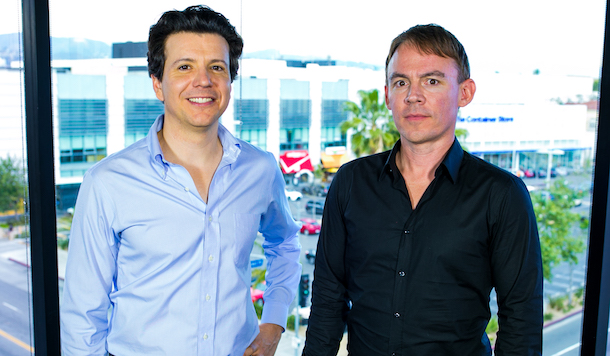 Eytan Elbaz might be the most important person in LA tech.
Since 2011, he's been responsible for co-founding three of LA's hottest tech startups, all while making numerous investments in local companies like FabFitFun and HelloGiggles. Given all his recent successes, however, it's easy to forget that he's been around the LA tech scene since before Silicon Beach became a thing.
Elbaz and his brother, Gil, now the founder of Factual, co-founded an LA-based startup called Applied Semantics back in 1999. The startup was acquired by a burgeoning Silicon Valley-based startup called Google and became the foundation for what is now known as Google AdSense. 
After spending several years growing AdSense at Google, Elbaz was ready for his triumphant return to the LA tech scene. The problem was picking a project to focus on. 
In early 2011, Elbaz was working on his new startup Render Media when he was approached by Walter Driver about a project he was working. 
He wanted Elbaz to invest in something called Scopely. 
"I'm not going to say it was easy, because it wasn't. It was really hard," Elbaz said. "But, you know, it was just crazy timing. Render Media sort of developed from a side project I was working on with a friend, and at the same time, Walter [Driver, CEO and Co-Founder of Scopely] asked me if I wanted to be an angel investor in his new company. I told him I would do him one better and be a co-founder."
Suddenly, Elbaz found himself working as a co-founder for two different tech startups.
Six years later, Render Media is one of the fastest growing media companies in the world. The startup acquires media properties they feel are undervalued and uses their resources to rapidly develop the sites. Cooking Panda, a cooking site that uses social videos to show users how to make dishes, had 750,000 followers when Render acquired it in late-2015. Less than two years later, the site boasts more than 12 million followers.
"By the time we acquired Cooking Panda, we had four years to kind of understand how things worked," said Elbaz. "There are a lot of things that need to be accounted for in a situation like this. You have to be good at identifying properties, identifying the content that the audience wants, acquiring the properties, building the audience and eventually utilizing data to monetize them."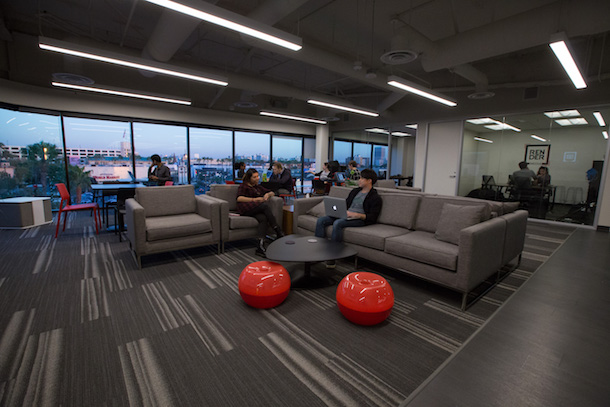 Though the company doesn't have the assets possessed by media giants like Hurst or Conde Nast, Elbaz said he believes the major shifts in the publishing world will continue to be an asset for Render Media as it grows.
"When I was growing up, the only content we ever used to have access to was cable TV. I couldn't dream of living without it. Now, people digest content differently. Social is where all content discovery happens. We're really sitting in the midst of this transformation," he said. "I think all of publishing has been thrown on its head, and iconic brands will be forgotten really quickly, and new ones will replace them."
Headquartered in the Fairfax District, Render Media boasts 44 full-time employees. Recently, the company came in at 101 on the 2016 Inc. 5000 list, coming in as the second highest ranking media company on the list. Additionally, the startup was the 13th highest ranked LA-based startup included in the 5,000 companies, and the 24th highest ranked California-based company. 
Today, Elbaz still acts as a co-founder and chief strategy officer at Scopely and Social Native, in addition to his duties at Render Media.
And 20 years after starting his first company, the Los Angeles startup community is still his number one priority.
"I think a lot of what I'm focused on is fundraising and recruiting, and I do my best to identify smart people doing interesting things and try to connect them with someone who can help," he said. "Sometimes that's an angel investor, sometimes that's one of my companies."
Asked whether he thought he could fit another startup into his life, Elbaz sounded content, but wouldn't say he was done.
"That sounds hard," he said. "I'm not thinking about it right now, but you can never say never."
Images via Render Media.
Have a news tip for us or know of a company that deserves coverage? Let us know and follow us on LinkedIn.