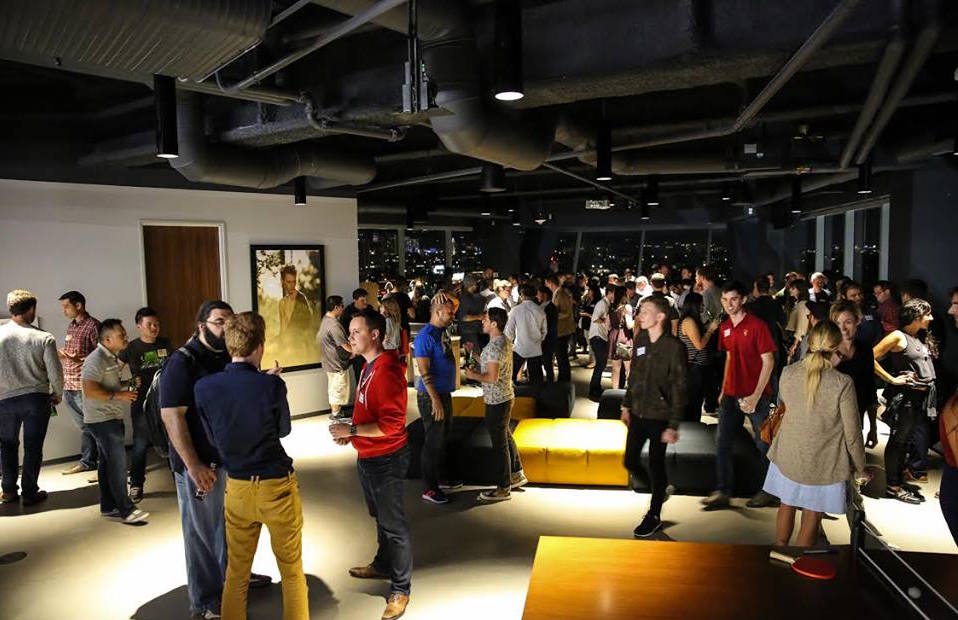 No plans for Valentine's Day week? We've got you covered. Here are five events you definitely shouldn't miss.
Engage:LA 2017, Feb. 15 at 1 p.m.
It sure will be hard following up all the excitement of Valentine's Day, but thankfully there are a glut of tech events that make the faux holiday seem like an afternoon at the DMV. Engage:LA is just one of those events. The conference will take a look at how the digital age is changing the way stories are told, and how experiences will be shaped with content in the future.
"Ask me Anything" with Product Manager from Snap Inc., Feb. 15 at 6:30 p.m.
Snap Inc. finally filed its IPO, in doing so revealed a lot of reasons to be excited about the company's next steps (and a few reasons not to be). For an extra inside look at the notoriously secretive startup, check out this Product School-sponsored event, featuring Snap Inc. Product Manager Alice Ma.
MCGEVENT Entrepreneur Round Tabl, Feb. 16 at 6:30 p.m.
Many successful entrepreneurs rave about the simply discussing their startups did for their ultimate success. MCGEVENT Entrepreneur Round Table is designed to do just that, providing a forum for entrepreneurs old and young to bounce ideas off of each other and a panel of successful startup minds.
Mobile Growth LA w/ ZipRecruiter, Tastemade, Ring, & Skurt, Feb. 16 at 6:30 p.m.
The famed mobile growth meetup of Silicon Beach is back with its first event of the year, and the lineup is absolutely stacked. Hosted by Tradesy, the event will feature representatives from Ring, Tastemade and Skurt, among others to discuss all things mobile. 
Balancing Dating & Your Career in the New Year, Feb. 18 at 12 p.m.
Does work get in the way of your dating life? In a week where romance is regularly commercialized, it's natural to look at your calendar, see days starting at 7 a.m. and ending at 8:30 p.m. and think about striking some sort of healthy balance. Check out this event if you're interested in learning how to balance your professional goals with a relationship, and you might catch a Built In LA staffer or two.
Have a great week, and be sure to check out our events calendar for more LA tech events!