The diversity of accelerators and incubators in the Los Angeles area illustrates the depth of technology talent within the community. From media to engineering, software to consumer goods, these accelerators are looking for the next best thing. Think you have a million-dollar idea, but you just need some funding, mentorship and a program to take it to the next level? These 17 LA accelerators and incubators can help.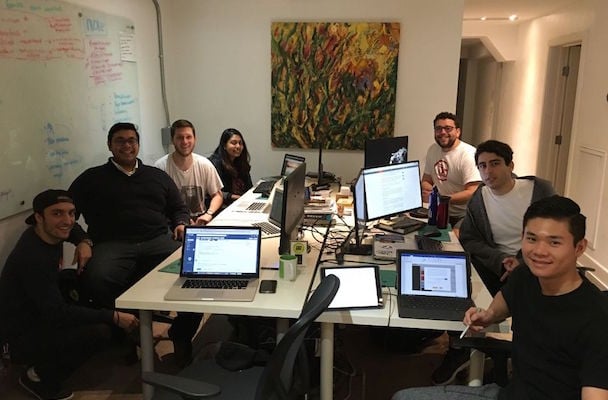 What they do: MuckerLab, whose name is a nod to Thomas Edison's vision for collaborative invention, has quickly established itself as one of the premier accelerators in Santa Monica. Companies in the program go through a structured 6-12 month program in MuckerLab.
Who Should Apply: Pre-seed startups with a focus on internet software, services and media.
Funding: In exchange for a 6-8 percent equity stake, MuckerLab typically invests $21,000. All 26 graduates of MuckerLab have been funded, with over $200 million raised.
Location: Santa Monica
Success Story: Wallaby
What they do: Founded in part to keep the tech talent from heading north, Amplify is a curriculum-based accelerator and creative workspace. Companies work out of a historical 10,000-square-foot building where the Venice roller coaster once stood.
Who Should Apply: Startups with ties to the community, a business plan and deck. While a connection to Amplify isn't a prerequisite, the company does encourage it.
Funding: For the 4-8 month accelerator program, Amplify invests $50,000-$200,000 in seed funding, offers free workspace and hands-on mentorship. Applications are taken on a rolling basis.
Location: Venice
What they do: Founded in 1996, Idealab has helped more than 400 businesses launch, with 40 being acquired or making it to IPO. The company looks to break the mold in mobile technology, robotics and renewable energy. Idealab provides capital and a full range of resources that startups need to succeed. There's a focus on sharing knowledge among companies, which is clearly seen through the open-plan office.
Who Should Apply: Applications that are backed by recommendations with pre-existing business relationships with the lab are more likely to succeed.
Funding: Undisclosed
Location: Pasadena
Success Story: NetZero
What they do: Startup UCLA runs an accelerator in the summer months. The program doesn't take a financial stake in participating companies, but provides them with on-campus office space, mentors, services and trips to Santa Monica and Silicon Valley. The ten-week program exposes teams to top entrepreneurs, investors and experts in web-related topics. At the end of the summer, companies pitch to Startup UCLA's growing network of local entrepreneurs and investors.
Who should apply: Each team must have more than 50 percent of founders' equity owned by UCLA students and/or recent alumnus (graduated within five years).
Funding: Undisclosed
Location: Westwood
Success story: Ship Mate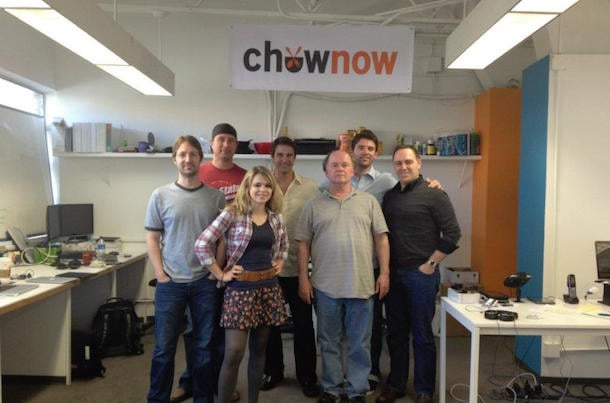 What they do: Launchpad.LA is a Santa Monica-based accelerator that offers companies seed funding, an office space and tons of connections within the tech startup ecosystem.
Who Should Apply: The accelerator isn't currently accepting applications at this time.
Funding: $25,000-$150,000
Location: Santa Monica
Success story: ChowNow
What they do: An early-stage incubator, USC Viterbi School of Engineering is a 12-week technology program. The program focuses on internet, software and hardware companies, especially those with deep technology. Companies must be in LA for the summer to participate.
Who Should Apply: Founders, or co-founders, that are USC Viterbi student or alumni (graduating after 2003) with a working prototype of their product.
Funding: $50,000 in capital, plus workspace and access to the program, in exchange for 10% equity. 
Location: Marina Del Ray
Success story: MediaHound
What they do: With offices in Santa Monica and Hong Kong, TYLTLab looks to invest in any kind of company – its portfolio is in consumer electronics, technology, telecom, consumer goods, clean tech, healthcare, entertainment and fashion.
Who should apply: Seed-to-A round investments.
Funding: Investments of $50,000 - $2,000,000 per company.
Location: Santa Monica
Success Story: Cargomatic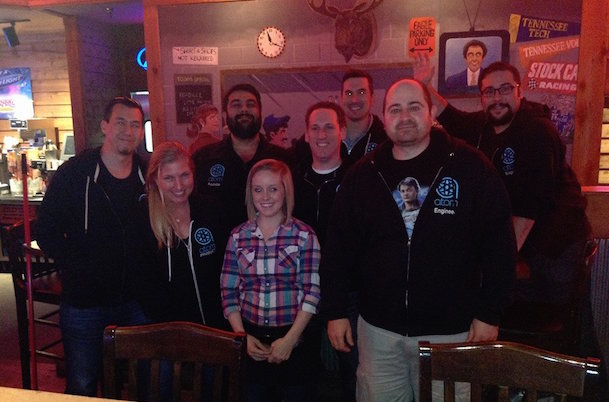 What they do: The Disney Accelerator combines some of the best creative minds in the entertainment industry with modern-day visionaries in its three-month program. Participants have access to the characters, stories and technology from across the Walt Disney Company, as well as connections to mentors and alumni of Techstar's vast network.
Who should apply: Technology-based startups with a vision for making an impact on the world of entertainment and technology. Their first program in 2014 had a range of companies focusing on hardware, video, mobile applications, social media, advertising technology and more.
Funding: For six percent common stock equity, the program provides $20,000 in funding. An additional $100,000 convertible debt note is also available.
Location: Los Angeles
Success Story: Atom Tickets
What they do: The Los Angeles Dodgers had a very successful season last year, and that success has translated into their Dodgers Accelerator program. It hosts technology, entertainment and e-Commerce startups with a focus on the future of sports and end users, including athletes, teams, fans and others in the world of athletics. 
Who should apply: Anyone making something relevant to the advancement of sports. That includes training and coaching, healthcare services, social media, VR and beyond.
Funding: $120K+ in exchange for up to 6% equity.
Location: Los Angeles
Success Stories: FocusMotion, Appetize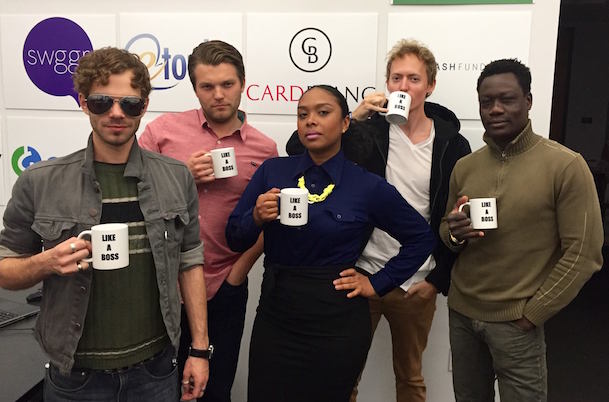 What they do: Stubbs Alderton & Markiles, LLP is a business law firm and preaccelerator program, offering companies access to some of the most experienced startup lawyers in the world, capital and a space to work out of.
Who should apply:  Early-stage startups
Funding: Up to $50,000.
Location: Sherman Oaks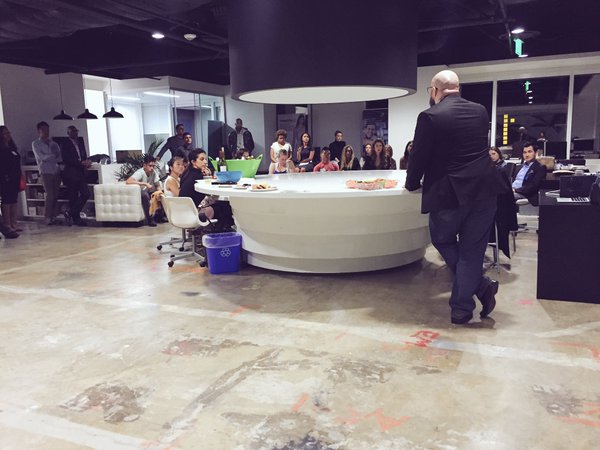 What they do: GRID110 is a community organization, run in partnership with the mayor's office, that functions like an accelerator. It provides office space, mentorship and resources to startups with plans to put down roots in Los Angeles. The accelerator takes zero percent equity in the startups it hosts.
Who should apply: Entrepreneurs with community values. Each cycle at GRID110 has a slightly different focus. The most recent cohort was fashion-oriented.
Funding: Undisclosed
Location: Los Angeles
Success Story: Casetify, NailSnaps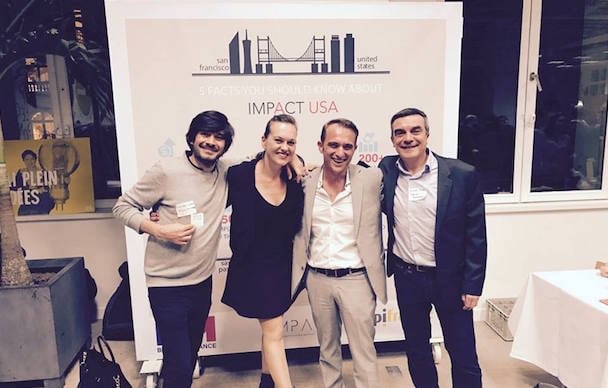 What they do: French Accelerator provides support for French companies looking to break into the LA market. 
Who should apply:  Companies with French roots looking to make the leap to Los Angeles.
Funding: $30,000-$200,000
Location: Los Angeles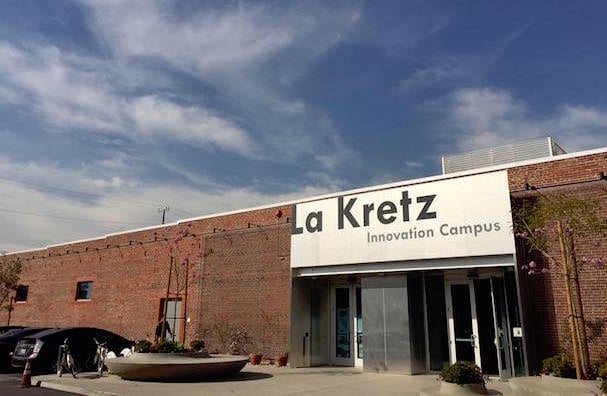 What they do: The LA CleanTech Incubator helps build cleantech startups in a city with one of the largest green economies in the nation. It fosters new and more well-established cleantech startups in its downtown offices while partnering with local colleges to provide incubator services.
Who should apply: Startups with an environmentally friendly focus.
Funding: Undisclosed
Location: Los Angeles
Success Story: VENA, Local Roots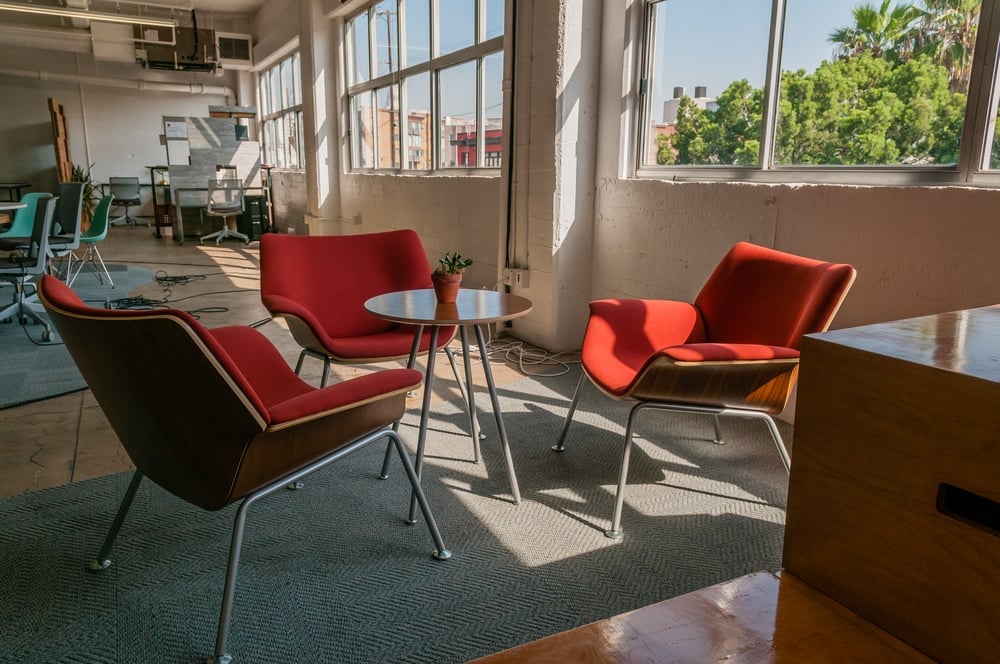 What they do: Impact Hub is a membership club providing creative space and a creative community in the Arts District. It is connected to a global network of Impact Hubs spanning five continents.
Who should apply: Socially conscious entrepreneurs and creatives. New members are carefully vetted to see if they will mesh with the group's ethos.
Funding: Undisclosed
Location: Los Angeles
Success Story: ReWork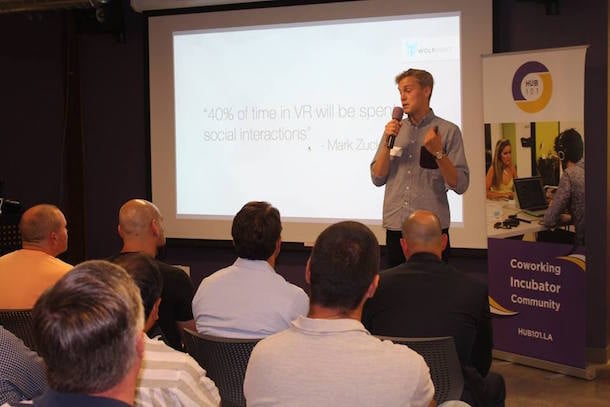 What they do: Run by Cal Lutheran University in the Valley, HUB101 is a coworking space with a three-step incubator program in which startups learn the business landscape, execute on their ideas and learn to raise funds through VCs, crowdfunding and a Demo Day.
Who should apply: Early-stage startups that want to hone business models and test product-market fit.
Funding: Undisclosed
Location: Westlake Village
Success Story: The first cohort started in April 2016.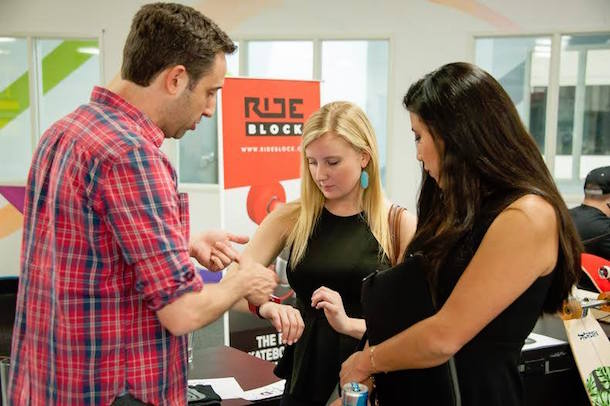 What they do: Make In LA is focused on tech-enabled hardware companies. It attracts national talent in wearables, VR and other fast-expanding fields.
Who should apply: Anyone with a product-focused business who wants to spend time around fellow makers.
Funding: Up to $150K in the first four months.
Location: Chatsworth
Success Story: Rufus Labs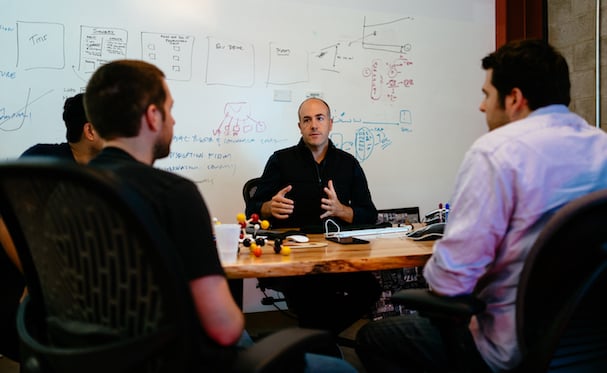 What they do: The technology conglomerate Science Inc. builds, funds and buys startups. Since 2012, the company has backed more than 18 startups and built more than 10 companies. They focus on e-commerce, marketplaces media and mobile sectors.
Who should apply: They will find you. The company uses traditional VC investment criteria to decide who to back along with assessing where their platform and technology could drive the greatest growth.
Funding: Undisclosed
Location: Santa Monica
Success Story: Dollar Shave Club, DogVacay
With additional reporting by Kate Rosow Chrisman and Emerson Dameron
Have a news tip for us or know of a company that deserves coverage? Let us know and follow us on Twitter @BuiltInLA.