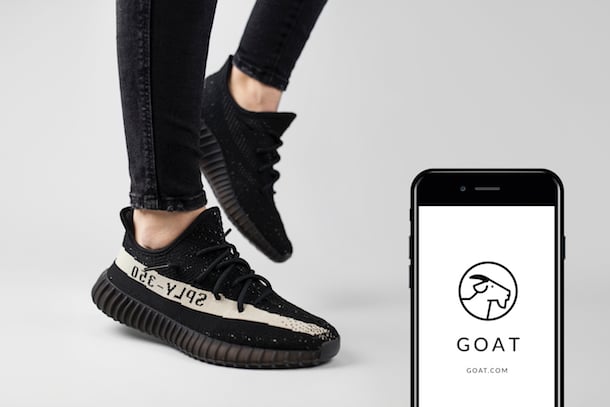 Mobile sneaker marketplace GOAT is the latest company to announce a sizable round of funding this February. The startup, which operates out of Culver City, announced they raised $25 million so the company can keep up with its growing user base. 
Though the company just raised a $5 million Series A in August, they needed to find a new headquarters to hold their team and their merchandise. Currently, the company occupies three warehouses in Culver City so buyers and sellers can purchase verified sneakers, but plan to bring everything under one roof.
Ryan Sweeney of Accel Partners, which led the round, will also join GOAT's board of directors.
"While we weren't looking to raise another round, we were excited about the opportunity to work with Ryan and Accel." said co-founder and CEO Eddy Lu in a statement. "Ryan is an exceptional investor with a very successful track record. He's also a sneaker enthusiast, so he understands our market well. With Accel as well as our other top-tier investors, we not only have the capital, but the guidance to strategically expand our business." 
Since the company last raised funds, its community has grown to more than 1.5 million members, with average order values surpassing $330.
Images via GOAT.
Do you know a startup that deserves coverage? Tell us here and follow us on Twitter @BuiltInLA.