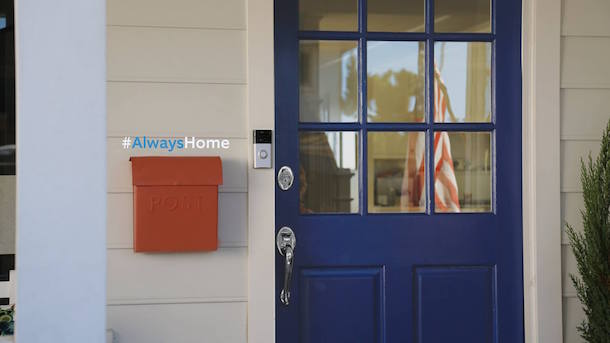 Ring, a Wi-Fi enabled video doorbell developer, didn't wait long to make a splash in 2017. Today, the company announced the company had received $109 million in funding to help fuel global growth. 
Founded by serial entrepreneur James Siminoff, the startup has experienced explosive growth over the past 18 months. They have expanded operations to eight countries, launched five new products and even partnered with the LAPD to install devices on 10 percent of the homes in Wilshire Park, which subsequently saw a 55 percent drop in burglaries in the neighborhood (no homes installed with Ring devices were burgled). 
"As a global company, it's important that we continue to deliver high-quality, affordable security devices that make homes around the world safer, while innovating and expanding to support our rapidly growing customer base," Siminoff said in a statement. "Goldman Sachs Investment Partners' and DFJ Growth's investments in Ring not only help us further our mission, but also prepare us for our next phase of growth."
The Santa Monica-headquartered startup now has more than 1,000 employees in the eight countries it operates in, and offers its products in more than 100 different countries.
With the most recent round of funding, Ring has raised $209 million to date. The round was led by DFJ Growth, Goldman Sachs Investment Partners and Qualcomm Ventures, with additional participation from Sir Richard Branson, American Family Insurance, Shea Ventures and True Ventures, among others.
Have a news tip for us or know of a company that deserves coverage? Let us know and follow us on Facebook.