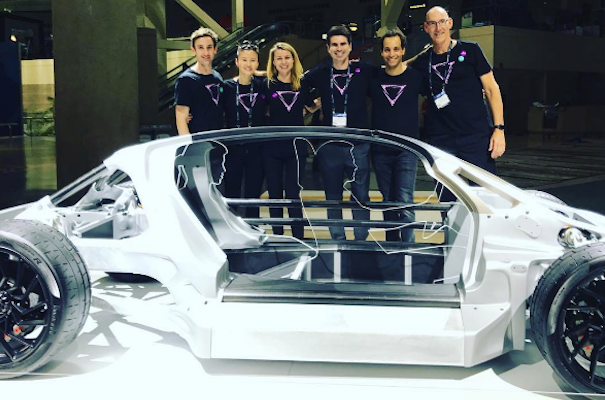 Divergent 3D, which develops a hardware-software platform that helps manufacturers develop automotive parts to help cut the time and cost of manufacturing, closed a $23 million Series A on Wednesday. 
The money will go toward helping the company commercialize it's Divergent Manufacturing Platform, which allows car companies to design and build cars at a fraction of the cost of traditional automobile factories by using enterprise 3D printers to print out cars.
"This investment enables us to continue our strong momentum by providing resources and relationships to bring our automotive manufacturing technology to as many automakers as possible, especially in China," said Divergent 3D CEO Kevin Czinger in a statement. "The time has come for a new model of decentralized car production that fosters pioneering car designs and lowers costs while alleviating environmental damage."
The round of funding was led by technology venture capital fund Horizons Ventures. PSA Group, a French auto manufacturer that boasts Peugeot and Citroën as subsidiaries, also contributed to the round of funding. Altran, a global automotive and aerospace engineering firm, also contributed to the round, which recently teamed up with the startup on a development and marketing partnership. 
Images via Facebook.
Do you have a story you think we should tell? Share it here and follow us on Twitter.