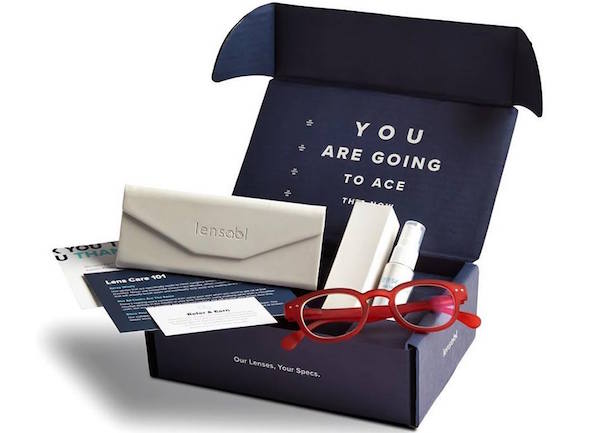 Andy Bilinsky doesn't wear glasses. 
But, the LA tech veteran and co-founder of Westwood-based Lensabl knew the cost of replacement lenses was expensive and downright annoying. Together with co-founder Michael Rahimzadeh, they created a way for consumers to get new lenses into their old glasses starting at $77.
"The premise for Lensabl is quite simple: we think that it should be easy and inexpensive to get prescription lenses," said Bilinsky. "Traditionally, that hasn't been the case."
While running an eyewear company (which has since been sold and cannot be named for legal reasons) several years ago, the duo partnered with a local lab that manufactured lenses for optometrists. Doing so allowed them to start offering their customers a way to buy frames with lenses for a low-cost add-on, saving 50-70 percent off of what they were used to paying. 
Bilinsky and Rahimzadeh started seeing their customers' behaviors shift. Instead of purchasing a single pair of sunglasses, they were buying two or three pairs with their prescription lenses because of how much money they were saving. 
"The idea that selling prescription lenses as a low cost and an easy product to purchase was something that really resonated with customers," said Bilinsky. "We were a small brand at the time, and we had trouble competing regardless of how sophisticated our offering was. So Mike and I started scanning the market and we found there were a lot fewer sellers of lenses."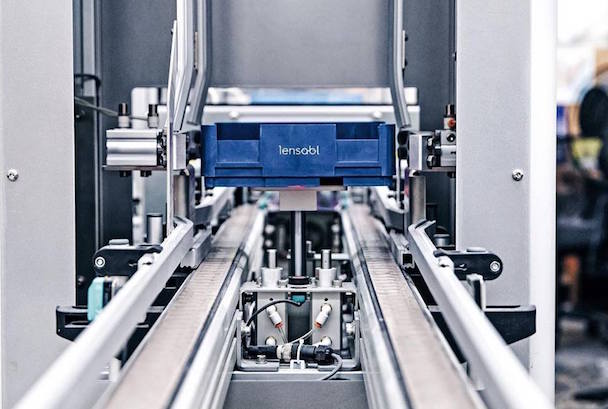 Ultimately, the duo opted to sell off the assets and inventory of their previous venture and focus on Lensabl, which launched in September 2016. Unlike their previous company, Lensabl only sells lenses. Customers provide a valid prescription, answer four-to-five questions depending on the specifications of the lenses and a few days later (two days for customers in California), they receive a package from Lensabl. The customer puts their frames in a protective case and drops a pre-paid envelope in the mail. A few days later, they have their glasses back with the new pair of lenses, a cleaning kit and a carrying case.
"From a convenience factor, we are an online service that's easier. People don't have to go somewhere to do it," said Bilinsky. "People were used to buying glasses at the doctor's office, so we need to make sure we are delivering product to customers as close to the amount of time it would take them if they had a local optician around the corner." 
Bilinsky is no stranger to the LA startup scene. In his career, the LA native has gone from Live Nation to Hautelook to BeachMint. His subsequent startup, ChirpAds, was acquired by PlayHaven, which was then acquired by RockYou. In his free time, he was running the eyewear business, and the series of acquisitions provided him and his business partner with the opportunity to shift their focus.
"We've been fortunate from the other disruptive incumbents in the eyewear space like Warby Parker that have made eyewear so accessible that we see customers are now treating eyewear like fashion accessories as opposed to medical items," said Bilinsky. "You can now buy three or four pairs for the price it took to buy one pair. We find that — fortunately for us — people have been looking for a way to service the additional frames, and are much more active in buying frames as direct response items on a whole variety of sites because the prices are so low."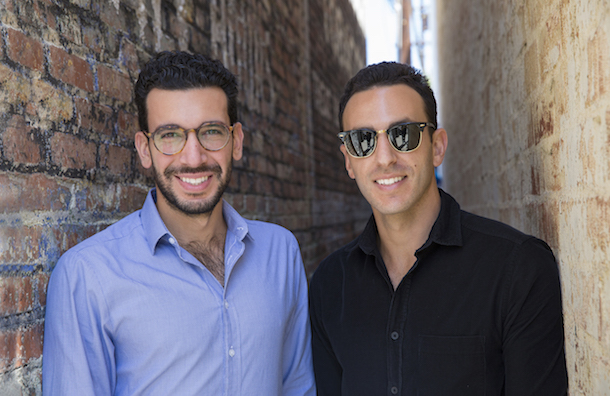 In May 2016, the startup received $300,000 from local angel investors Jonathan Shokrian, founder and chairman of MeUndies, and Ben Nazarian of Propel Factory. The startup was recently named as one of Built In LA's 50 LA startups to watch in 2017, and the team of four said they expect to close a round of funding in Q1. 
"We knew we had the perfect opportunity to bring a new concept to the market that would fix the two major pain points that we had seen: price and convenience," said Bilinsky."The vast majority of online sellers don't offer prescription lenses. We see an opportunity to be a third party partner to those frame brands to enable them to sell lenses because it's a huge revenue stream they're missing out on."
Images via Lensabl.
Have a news tip for us or know of a company that deserves coverage? Let us know and follow us on Twitter.