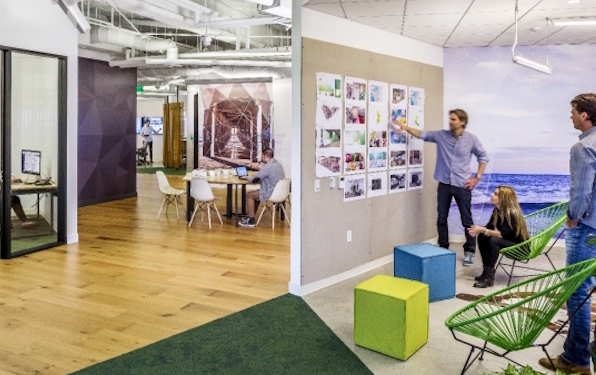 For BCG Digital Ventures, risk is part of the business plan.
Under founder and CEO Jeff Schumacher's direction, the company has grown to boast locations in Berlin, London and Sydney, bringing its track record of innovation to a number of countries in addition to its headquarters here in the South Bay. As his company continues to develop the way it does business, Schumacher said learning to accept failure might be the most important lesson of his career.
BCGDV has its hands in a number of different projects. How has the business grown since being founded?
It's very important to create the conditions and environment that inspire talent to want to come here and work with us at BCG Digital Ventures. We've just spent the last year transforming our headquarters, a 70,000 square foot space in Manhattan Beach, into one of the most advanced innovation and investment centers in the world. Our goal was to build a facility as innovative and inspiring as the venture teams within it, capable of inventing, building, launching and scaling dozens of new digital ventures at once with many of the most successful global corporations. 
BCGDV is in its third evolution right now, which itself has pivoted two or three times. What worked for us in the first and second evolutions wouldn't work today, and vice versa. It's extremely interesting to me to experiment and find new things that work in the market. 
How have you grown as a leader while working at BCGDV?
Finding, attracting, motivating and developing talent is the number one challenge I've faced in my career. I manage down — not up — because the right talent makes me better. I focus on developing them, and they, in turn, develop me. 
The more I do, the less I know. I've found this to be true since we started on this adventure seven years ago before BCGDV as we know it today even existed. I've grown to accept failure because you learn more from it than from your successes. Once you realize this, you will learn how to pivot almost any failure into a massive success. 
Who do you look to for inspiration?
I am most inspired by my kids, who happen to be six-year-old twins — a boy and a girl. What's fascinating to me is that they look at life completely differently even though they've been brought up in the same household. It shows that you can put two people in the same environment and get two completely different outputs. Neither is wrong; just different.
Children don't have to be taught how to innovate. Before they even enter the school system they have an innate desire to experiment and explore in whatever conditions they are in, asking nothing of it other than the enjoyment. This is true innovation, and watching it happen at the rock face is very interesting. We could all learn more if we looked at life from our kids' eyes. 
What advice would you give to an 18-year-old you?
I would tell my 18-year-old self not to grow up too quickly. I would tell myself not to be risk averse, and to take the time to learn and experiment. Most of all, I would tell myself to accept failure, to pick myself up and try again — and again.   
What about Los Angeles makes it a fit for tech startups in 2017?
Los Angeles is the perfect mix of innovation and creativity. It's an environment where it's OK to be different, and perhaps that's why it offers such amazing access to talent. It's also one of the few places in the world where you can surf and ski in the same day and this amazing quality of life is one of the core reasons we headquartered our global business in Manhattan Beach. Silicon Beach is well on its way to becoming the next major innovation hub in America. In 2016, we will see the tech industry outpace the media industry, showing that even Los Angeles itself is pivoting. 
Images via BCGDV. Some responses have been edited for length and clarity. 
Have a news tip for us or know of a company that deserves coverage? Let us know and follow us on Twitter @builtinla.