Team building isn't all about trust falls and name games.
Especially for engineering teams, cohesiveness is key, making finding a way to keep things stress-free while promoting productivity crucial. Over time, these groups often develop traditions that remind all members they're part of a team. Some involve Nerf guns, others might involve miniature figurines, but one thing they have in common is the team members love them. We asked four companies to share their unique dev team traditions.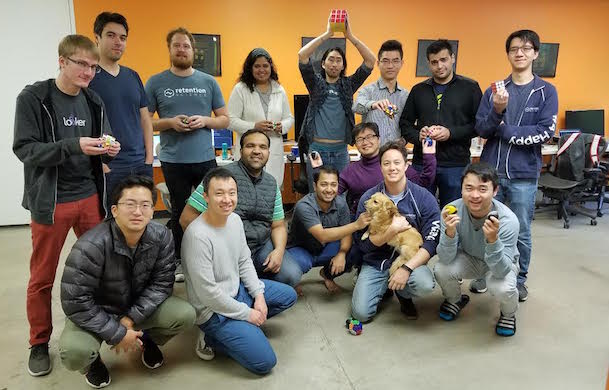 Back when Retention Science's engineering team consisted of five data scientists and engineers, a common bond emerged: Rubik's Cubes. Soon, the non-cubers on staff learned from the experts, and competition broke out to see who could solve the cube fastest. As the team has grown, the Rubik's Cube still holds an important position in the team, serving as the go-to productivity booster, solver of arguments and providing the ultimate bragging rights for a rapidly growing organization.
"If you're stumped on a tough problem, take a quick break to solve the Rubik's cube. It's energizing, takes your mind off the problem, and helps you re-focus." — Andrew Waage, Co-Founder
"If you can beat me, you're insta-hired." — Eric Sue, Engineer
"Who needs friends when you have a Rubik's Cube?" — Dan Feldman, Engineer/Data Specialist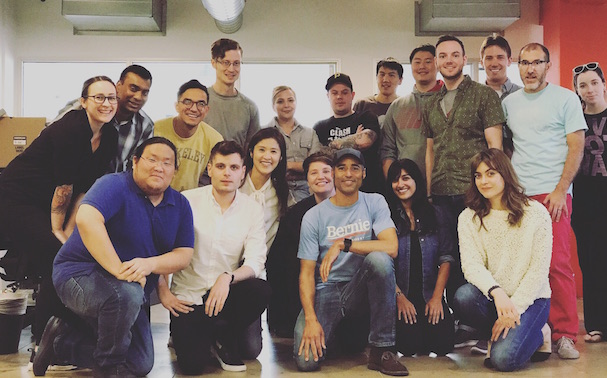 The engineering team at Wallaby Financial likes their theme days. Whether it be Tea Tuesday or Wine Wednesday, Wallaby's engineers are a tight-knit group that takes advantage of the amenities offered by the company's Pasadena location.
"Our Pasadena office location is in a very walkable neighborhood with some of the best tea shops and wine bars in Southern California. Taking our teams out for tea or wine on thematic days each week is a great way to not only build better rapport and educate ourselves on the nuances of these amazing beverages but also to support our local businesses and maybe even meet a potential future hire." — Todd Zino CTO and co-founder of Wallaby and the VP engineering at Bankrate Credit Cards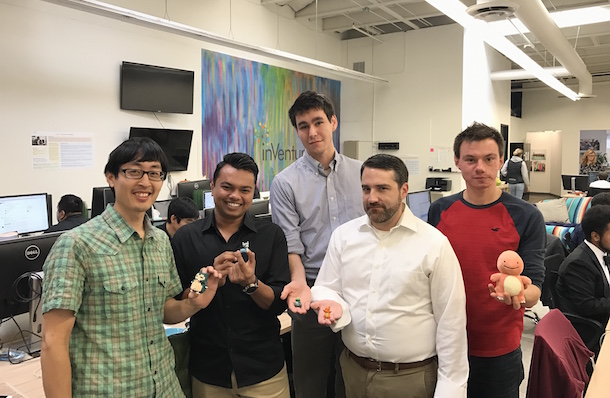 Product sprints are a hectic time for everyone. Tala, formerly known as InVenture, has developed a way to keep things light, while also indulging their inner-nerd. Each sprint is named after a Pokemon character (current sprint names include Abra, Eevee and Charmander), and figurines are lined up near the data science team in sprint order. In addition to this, product models are named after X-Men characters associated with the model's purpose. Current models are named after Sentinel, Mystique and Cerebro, and the team plans on adding to the list soon.
"Our Pokemon figurines have almost become mini team members." — Brian K. Lee, Product Manager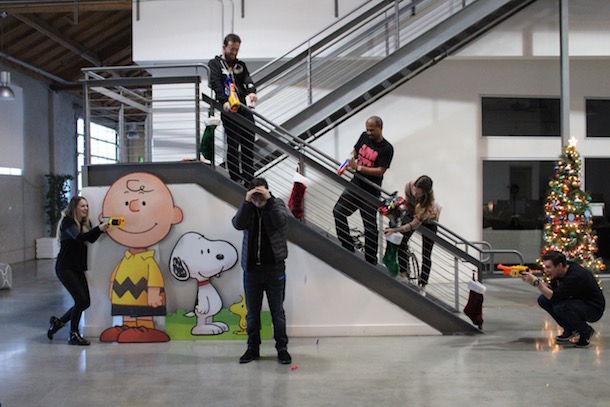 In celebration of the metaphorical "death" of an internship, interns at Jam City, upon leaving the Culver City gaming studio, face a Nerf gun firing squad before their internship is considered to be complete.
"It's never easy letting an intern go, especially ones that jell so well with the rest of the team. It's a love-hate feeling that Nerf guns seem to fit perfectly. So on their last day, at a time coordinated unbeknownst to them, they're usually called into an open area for a menial task, only to get ambushed by an onslaught of Jam City well-wishers instead." — Christopher Glass, Software Engineer
Images via participating startups.
Have a news tip for us or know of a company that deserves coverage? Let us know and follow us on Twitter @builtinla.