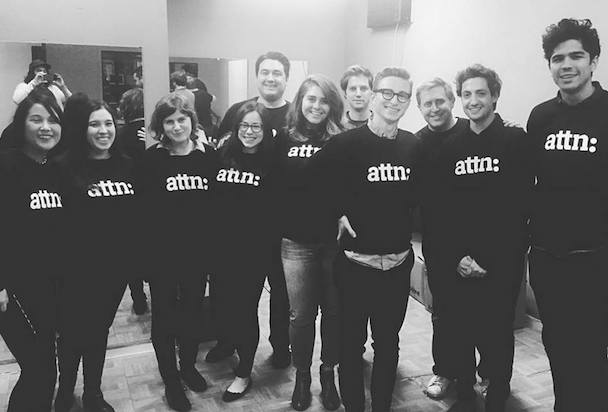 Matthew Segal doesn't necessarily have the pedigree you would expect from a tech startup founder, but that hasn't stopped the political activist and commentator from creating one of the most innovative media companies in the world.
Relying on what he experienced running Our Time, a voter registration nonprofit he ran with current co-founder Jarrett Moreno, Segal and his team have created a content magnate designed to do something other media outlets often fail to do: help citizens understand what they're voting on. 
"In the time we ran Our Time, we registered hundreds of thousands of people to vote, but when we slowly realized a major barrier in getting people to vote was a lack of awareness of the issues," said Segal. "The biggest thing is we learned was that you can't just ask people to register to vote without giving them context, and the lack of media properties that could do that was really the genesis for ATTN:."
Back in 2004, Segal garnered national attention as a 19-year-old by testifying in front of the US House Judiciary Committee regarding the 12-hour voting lines he observed during the 2004 presidential election. Since then, he's started a number of nonprofits, actively provided commentary on political issues and focused on helping educate millennials about what's going on in the country.  During this time he began to understand that traditional content strategies simply weren't enough to get people involved. ATTN:'s content strategy revolves around 90-second videos, memes and image-driven articles, getting to the point in as little time is possible. 
It didn't take long for investors to catch on. In just over two years, the startup has raised $22.1 million from a number investors, including the likes of Cash Warren and Ryan Seacrest.
"If you believe in what you're selling, raising money is easier. I'm not going to say it's easy, it's never easy," said Segal. "Our fundraising process was about convincing people that we have a vision and the ability to follow through. You have to show that you have a clear plan as to how you are going to differentiate yourself in the space and why you need to exist, and also how you're going to use capital wisely."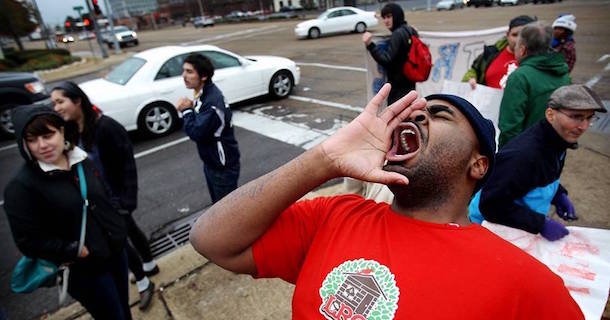 West Hollywood might seem like an odd place to start an issues-driven media company, especially since it's so far from the political epicenter of the entire world, Washington D.C., but Segal thinks LA is the perfect place to start ATTN:.
"Video has always been a part of our DNA and it's the way to communicate with our consumers in a more dynamic and mobile friendly form, and the best video talent is based in LA," said Segal. "Not only do you have the entertainment industry and a ton of creative people who have who have gravitated here for that purpose, you've got people with unbelievable technical skills. The access to talent is exceptional here, but let's not lie, the quality of life is amazing."
Currently, ATTN: is pushing 80 employees, with the majority working in the startup's Melrose headquarters. With the company consistently growing, Segal said the recent election has only spurred his vision for the company.
"A lot of students in this country come up with a really negligible idea of how the constitution works and it's hard to teach those things without making it feel like a homework assignment," he said. "We look at what we're doing as a more scalable form of civic engagement." 
Have a news tip for us or know of a company that deserves coverage? Let us know and follow us on Facebook.