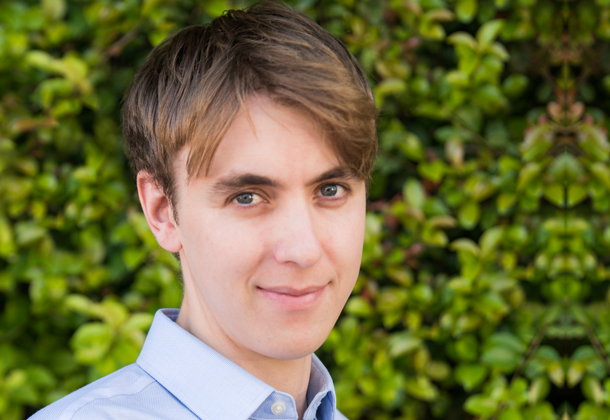 Based near the US-101 and I-405 Interchange in Sherman Oaks, FloQast develops cloud-based software with a simple goal: to improve the month-end close and reconciliation process. Founded by a team of accountants, FloQast is a graduate of the prestigious amplify.la accelerator, and early this year was on the receiving end of a $6.5 million round of funding.
Cullen Zandstra is a co-founder and CTO at FloQast, having worked as a software engineer at MySpace.
What are the most important tech developments you're keeping an eye on this year?
The continued evolution of the react/redux libraries, as well as functional programming using ES6.
What are the biggest tech projects your team is working on this year?
A big part of our business is integrating with different third party storage providers (Box, GDrive, Dropbox, etc...), we're focused on developing a universal API so that we can communicate with each of them in a uniform way. With that in mind, we're also really focused on perfecting our internal API so that we can eventually open it up to our clients.  
What are the biggest technological hurdles your team has faced, and how did you overcome them?
We're really focused on app performance and real time data, which was challenging for us, specifically because a lot of our data comes from disparate locations (shared drives, legacy systems, slow 3rd party APIs, etc...). To combat the difficulties we developed unique methods of caching data from these locations, and offloaded much of the heavy lifting to microservices hosted on AWS Lambda.    
What are some lessons you've learned about working in LA that other local entrepreneurs can learn from?
It's been extremely advantageous for us to be located outside of Santa Monica. Setting up shop in the San Fernando Valley has given us a real competitive advantage in picking up talent. Anyone not living in Santa Monica will save at least an hour commuting, and those who do live on the west side have a brief, against traffic, drive.  
What do you look for when hiring employees?
We're a really autonomous group, so in addition to typical answers (smart, passionate, motivated, etc) we're looking for people that exhibit the ability to effectively communicate with others to solve problems without much management. Also, a genuine interest in technology beyond one's 9-to-5 — even better if it happens to be our tech stack. For example, if you have contributed to the node.js project or similar ilk, that would be a big plus.
What else do you want the LA startup community to know about what you're working on?
Having come from amplify.la we're honored to be part of the burgeoning LA tech scene. We're really keen on leading edge tech in the web dev space, and are always looking for like minded people to join our team.  
Image via FloQast
Do you have a story you think we should tell? Share it here.