With steady growth in the market, many of LA tech's growing companies are remodeling their offices, while others are starting from scratch. Some of these companies even find themselves outgrowing their new digs before they can make a move, which while annoying, can be seen as a sign that the company is simply exploding too quickly.
We checked in with six LA-based tech companies to see what they liked best about their offices.
Photos courtesy of Kurt Niebuhr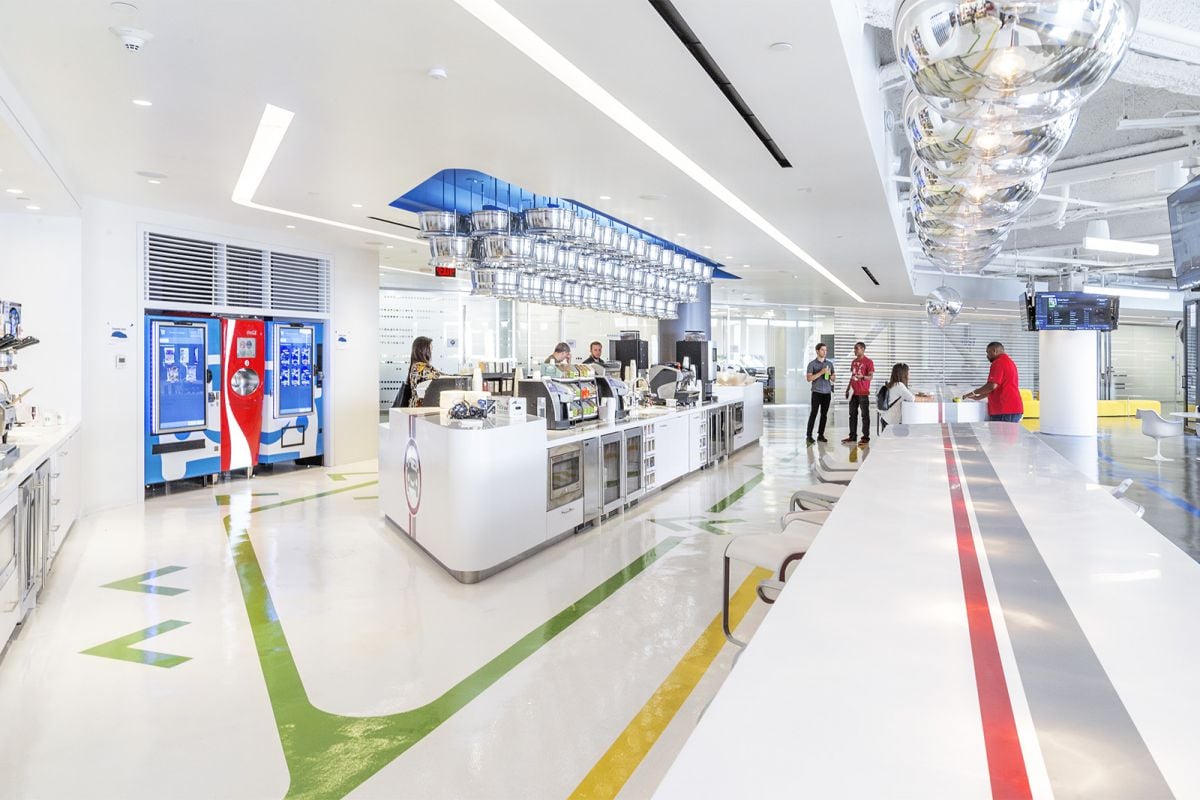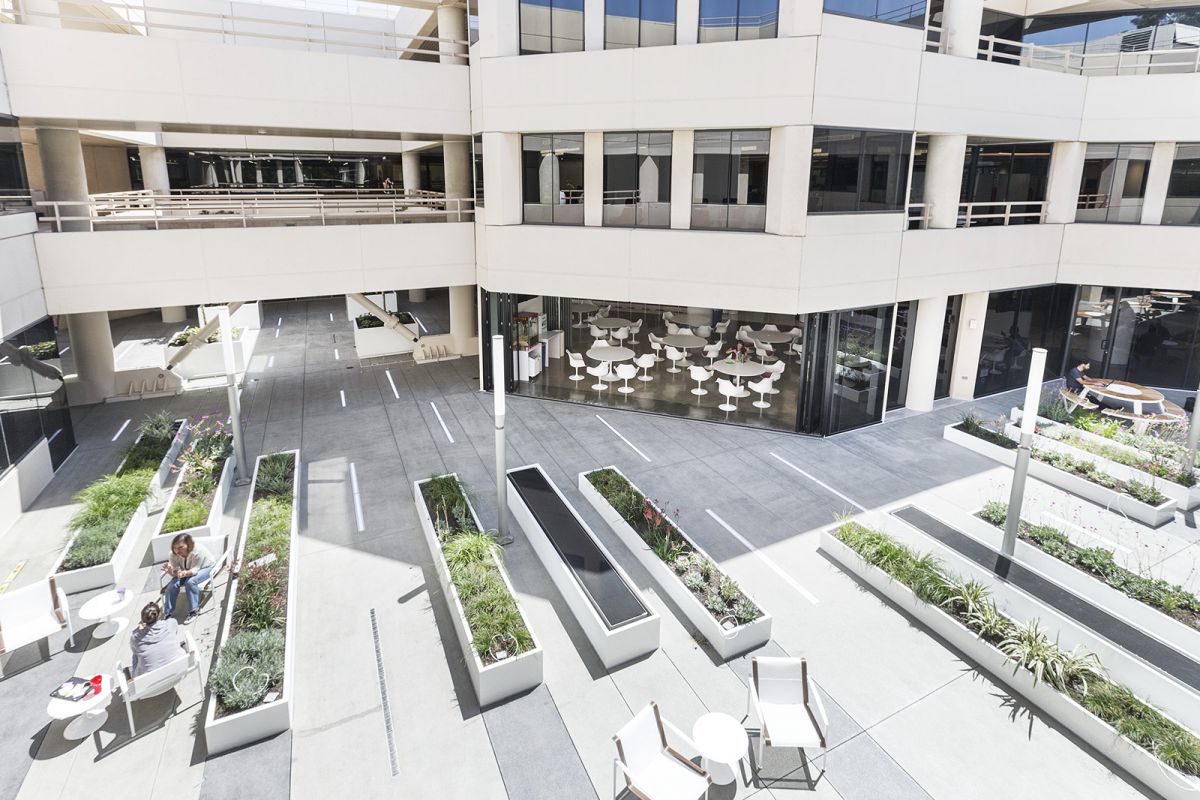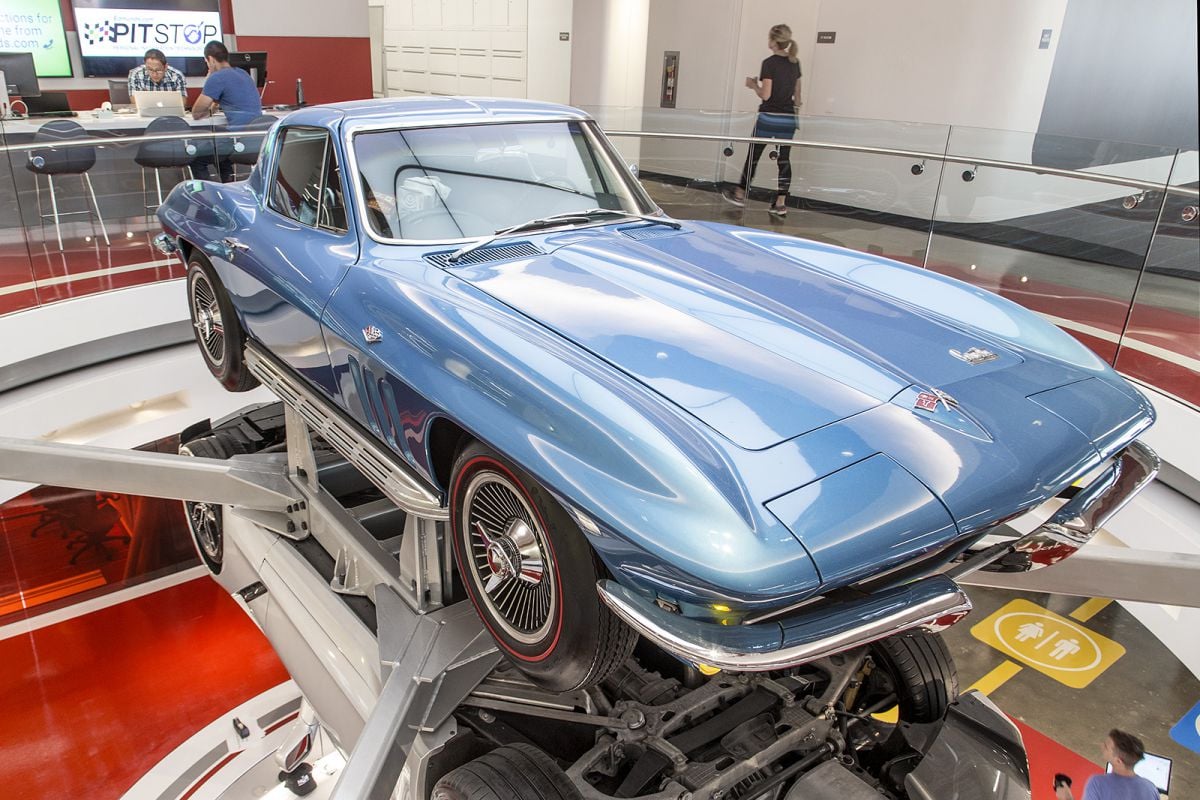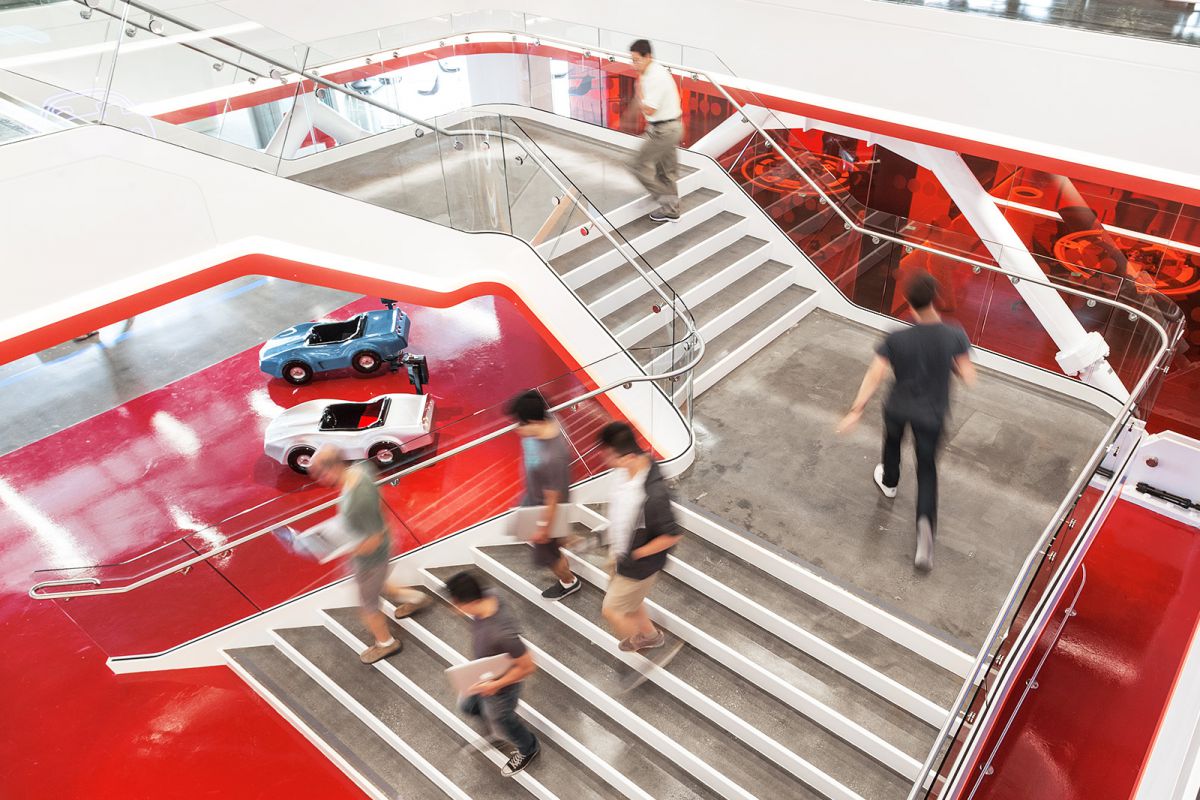 Location: Santa Monica
"As one of the founding tech companies on Silicon Beach, 
Edmunds
 is used to leading the way, and we've continued this tradition by taking a fresh and innovative approach to our new offices," said Chief Executive Officer Avi Steinlauf. "With cutting-edge designs, immaculate indoor/outdoor spaces and amenities that you're more likely to find at a luxury resort, we're excited to offer our employees and guests a comfortable environment where they can work, create, think and play.
Size: 143,000 square feet
Favorite Spot: With 10,000 square feet of outdoor atrium space, employees at Edmunds have a unique policy, according to Aaron Lewis: "When you're working in Santa Monica, there's no reason to stay indoors all day!"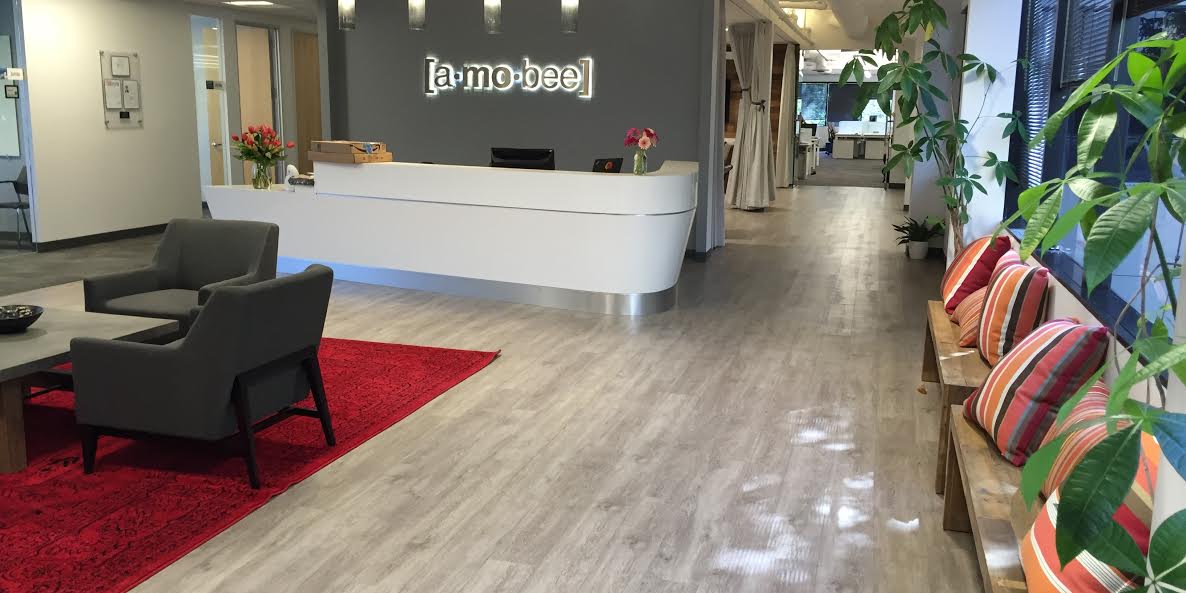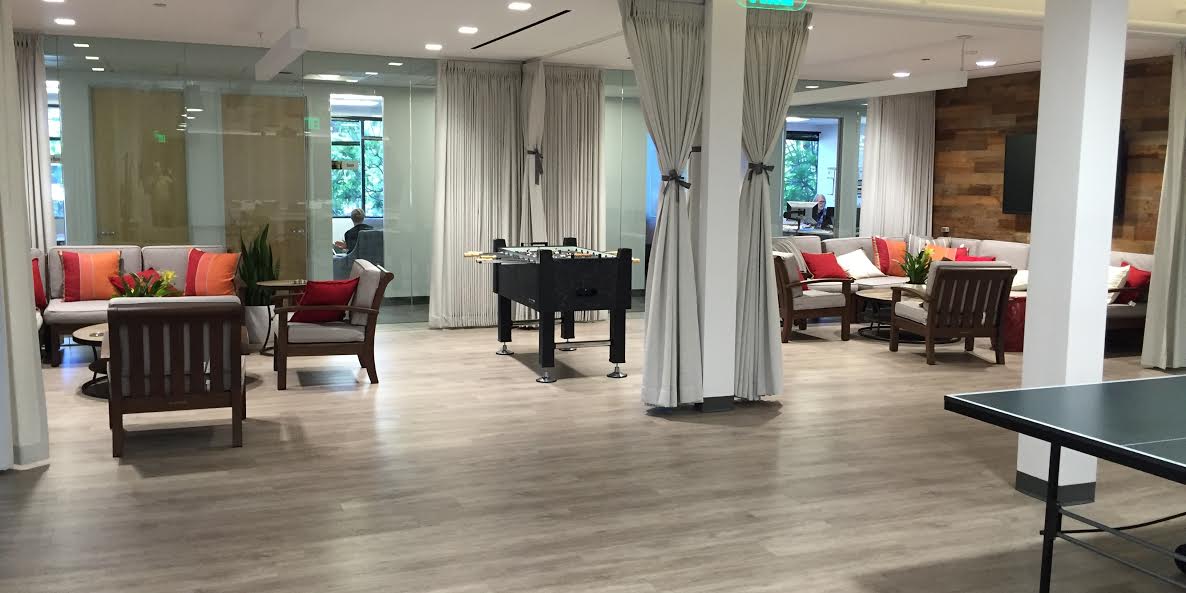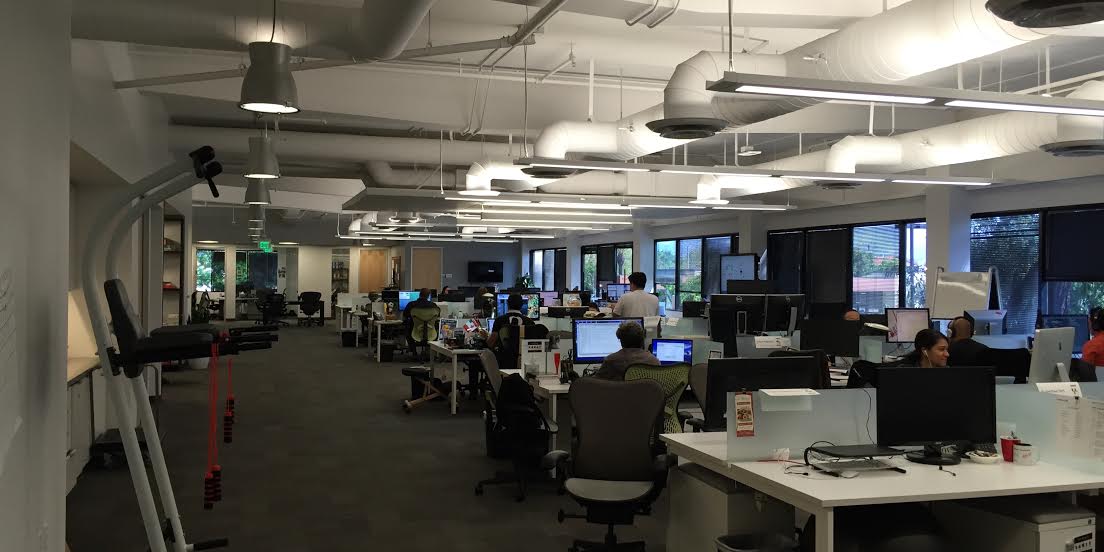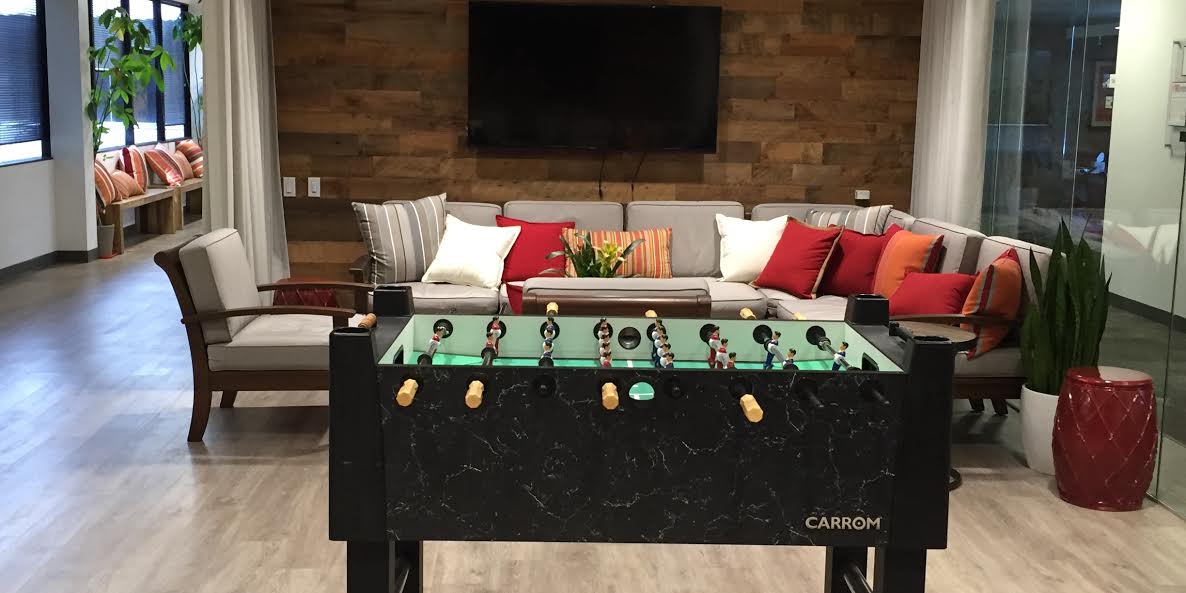 Location: Santa Monica
"Our office is about creating a space with great energy that inspires passion, innovation and encourages teamwork, relationship building, productivity and fun," said
Amobee's
Michael Bright, manager of talent acquisition. "We decided on a great open space, but full of cool nooks and crannies to support a collaborative environment for small groups."  
Size: 15,700 square feet
Favorite Spot: "The kitchen/great room. So many fun events have taken place here," said Bright. "We just hosted a tribute to Bob Ross painting party, and recently held a karaoke competition. The talents of our team never cease to amaze me! So many great relationships have been built here and lots of laughs!"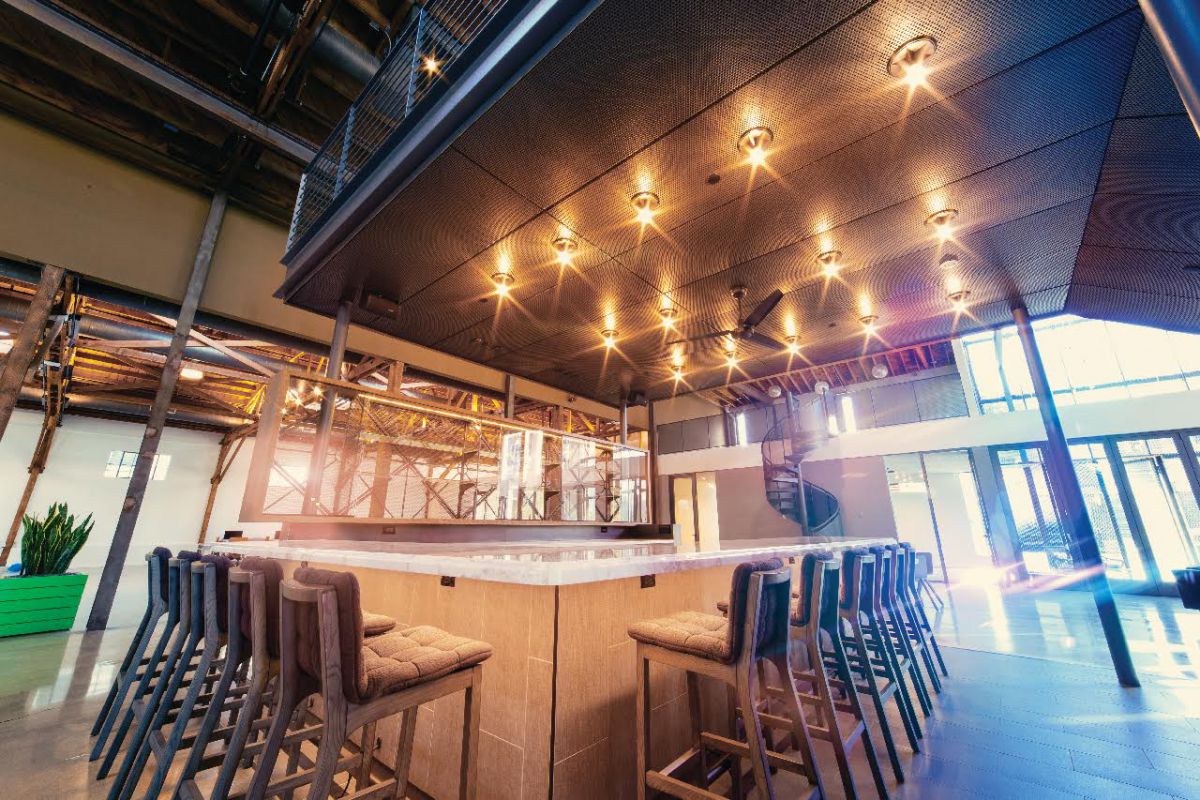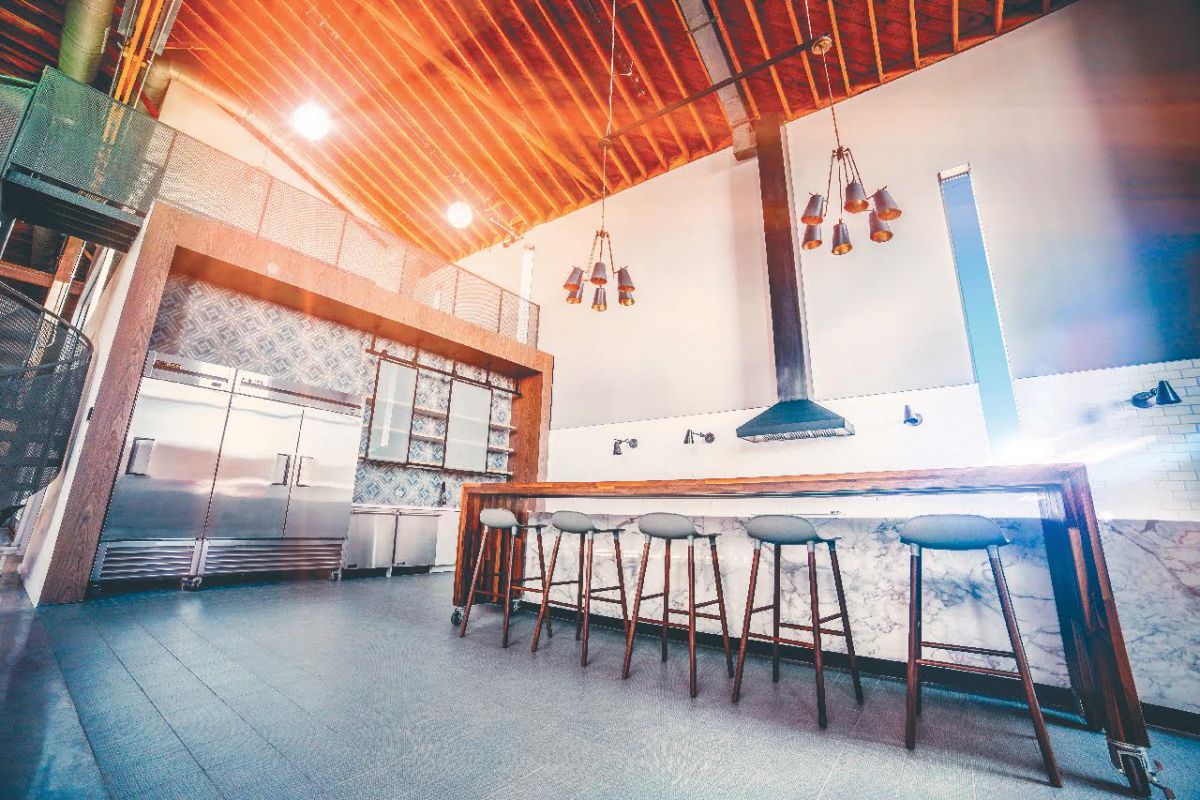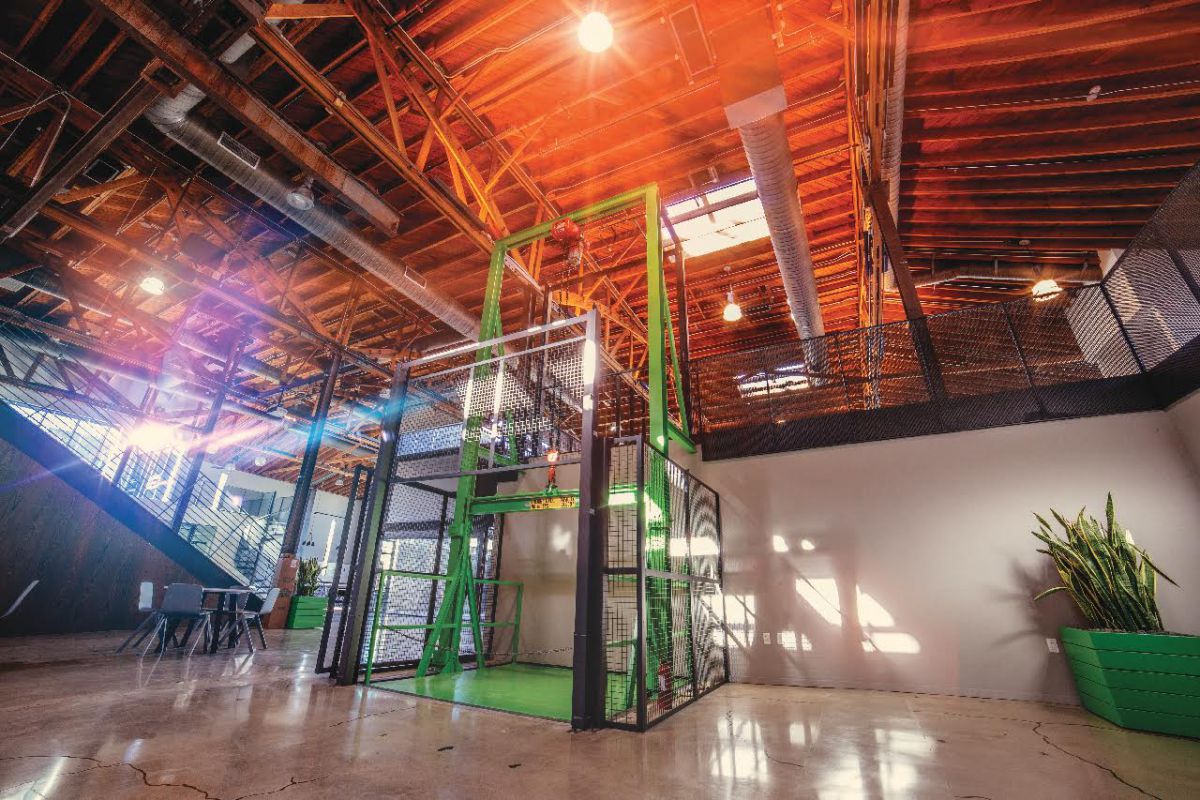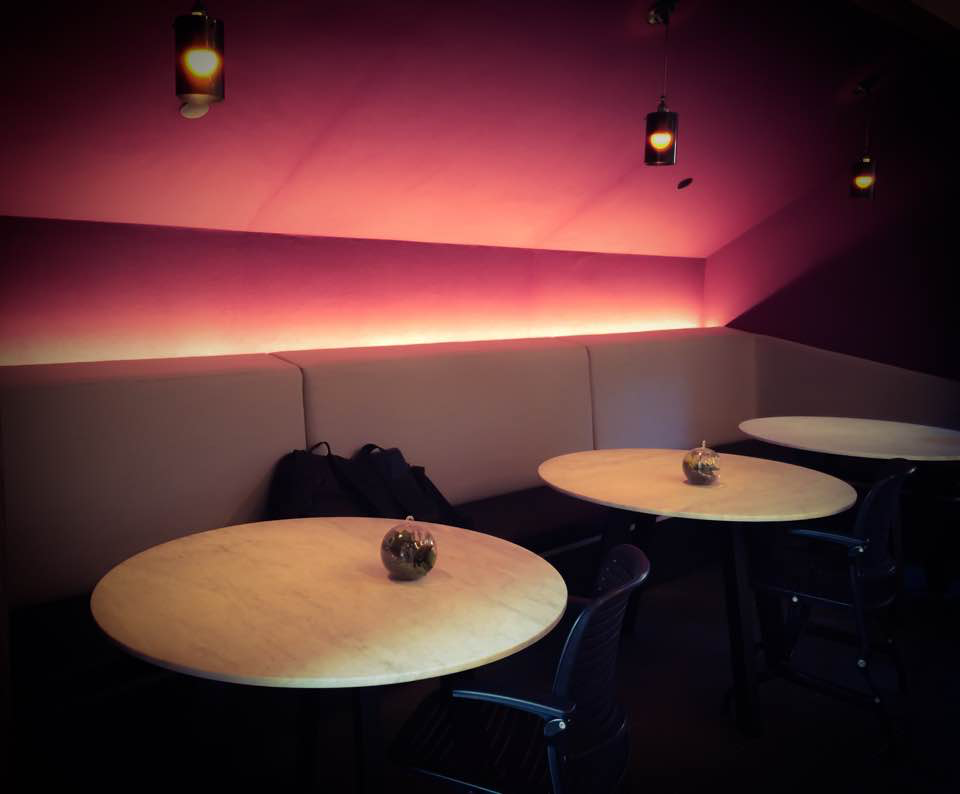 Location: Hollywood
"We wanted the feel of our office to reflect our culture as a whole: creative, progressive and fun," said CEO Balazs Sipocz. "We searched a long time for the perfect fit, and knew we found it with this space." 
Size: 33,000 square feet
Favorite Spot: "'The Stairs of Greatness,' as our office manager calls them! We love to have our weekly meetings or impromptu gatherings there," said People Team Manager Rachel Khosraviani. "The 'Eagle Nest' is a comfy lounge at the top of the office that is great for hangouts, specifically to whiteboard-out an idea with coworkers, or lounge in one of our many bean bag chairs with your pup."
"I enjoy hanging out for an afternoon tea brainstorming session with my team in the Sky Lounge," added Kay Gabaldon director of talent acquisition.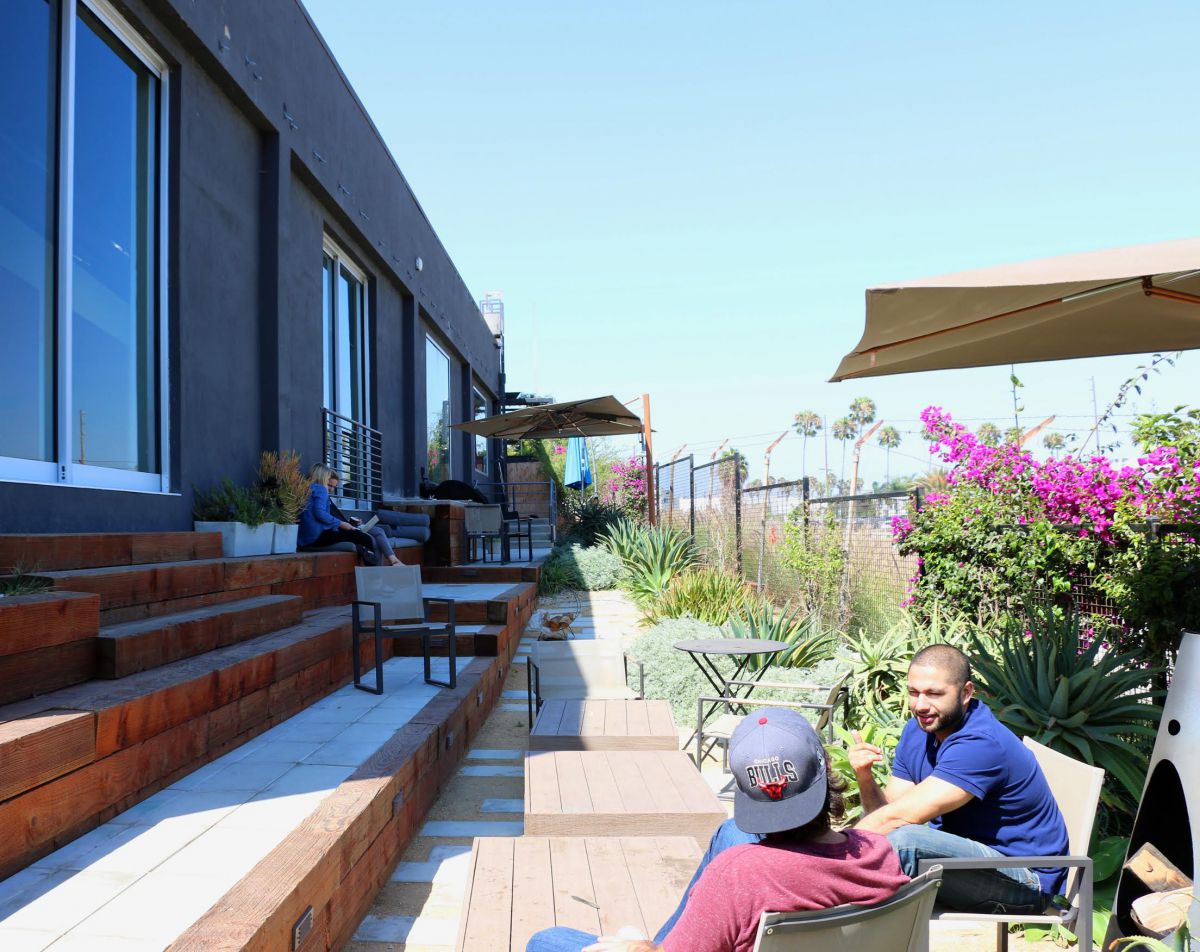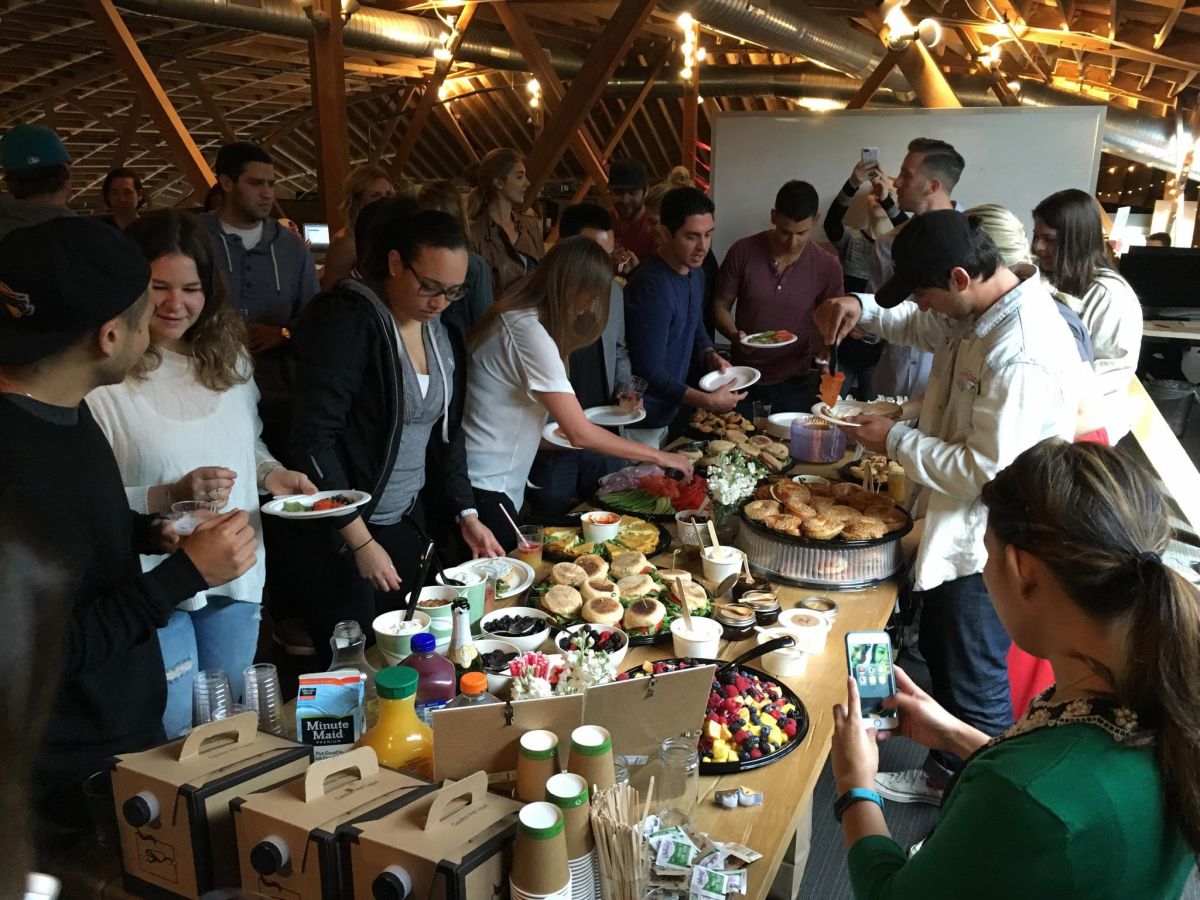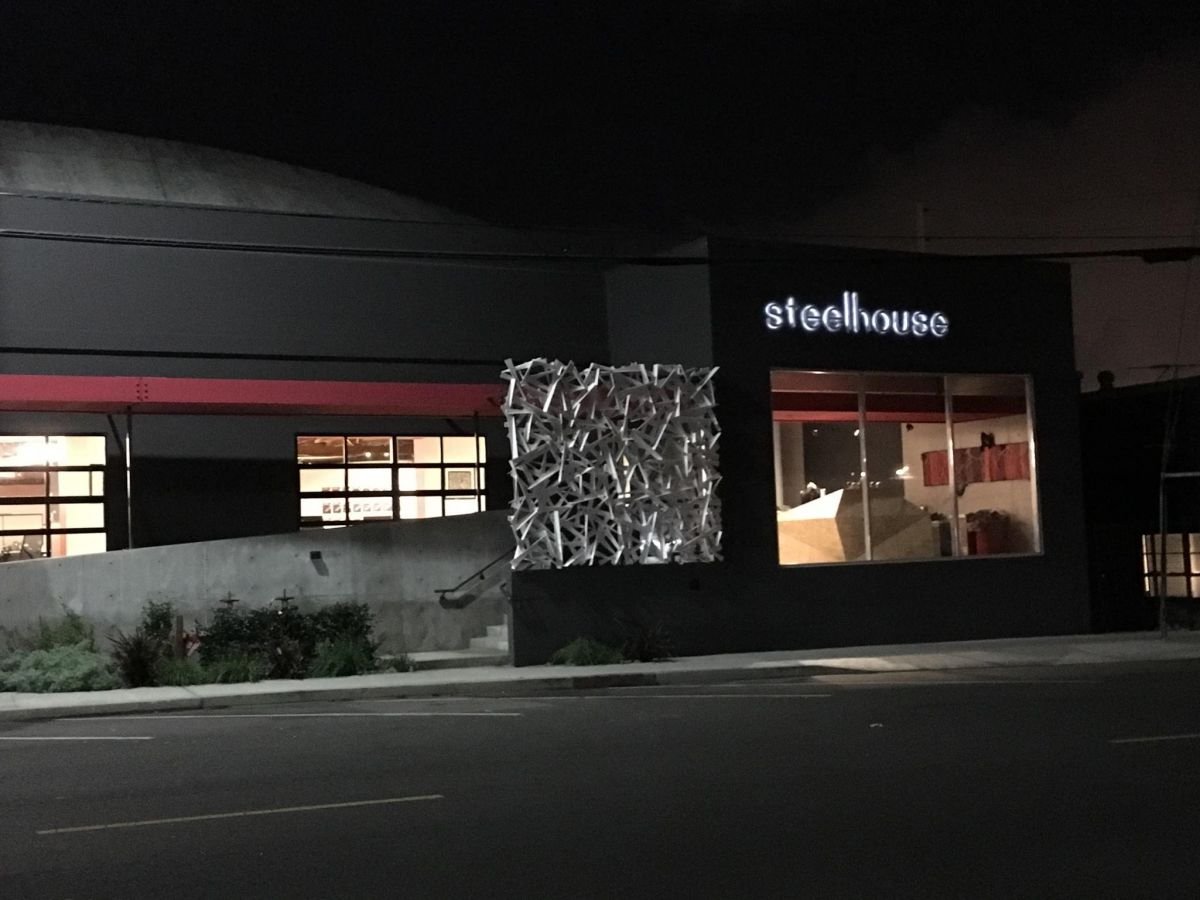 Location: Culver City
"The office setup breeds a sense of total transparency, something that is integral to our process here at
SteelHouse
," said Director of Marketing Communications Lauren DeSalvo "Every single person in the office has the ability to communicate freely with anyone –– your title or your department doesn't really matter. Having interns, managers and directors sit and work in the same area is a massive part of the way we form our culture because we encourage interaction instead of walling each other off in singular cubicles or closed-door offices." 
Size:  17,000 square feet
Favorite Spot: "Lounging outside on the patio furniture in the backyard, getting in a couple games of ping pong or pool in the kitchen, relaxing on the upstairs couches or visiting the dog run to play with the company pups," said Head of Talent Kathleen Prior Louis.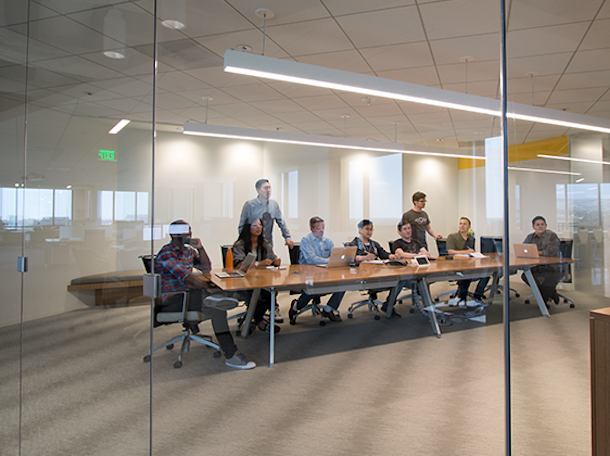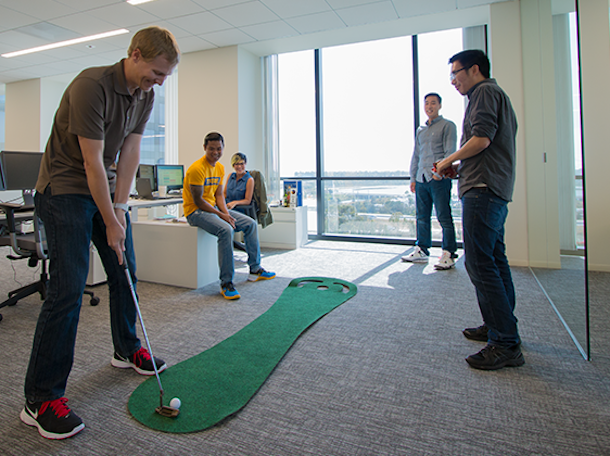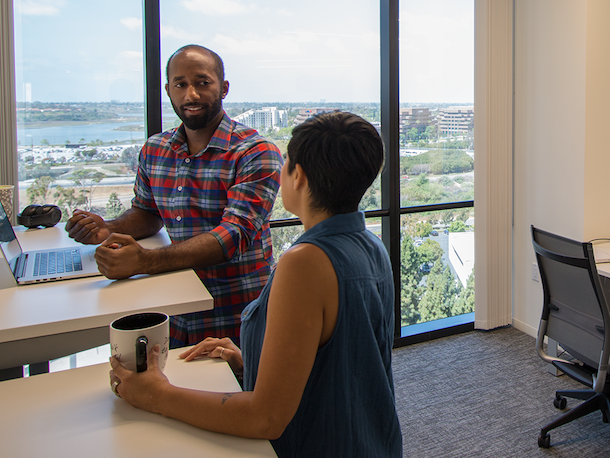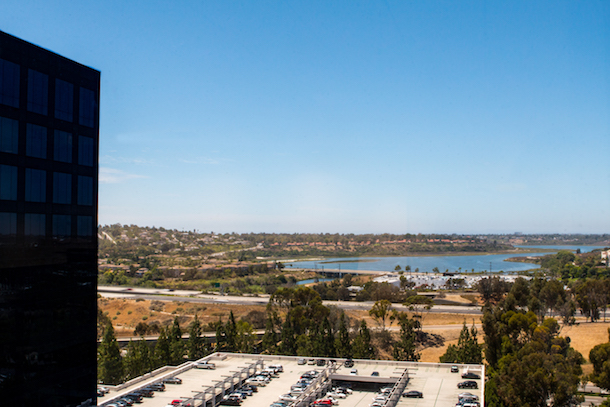 Location: Irvine
"As you walk into the office, you'll notice a small group of people surrounding the Keurig and espresso machines," said Evelyn Lee, director of HR with
Cie Digital Labs
 "The entire west-facing side of the office overlooks the Newport Bay and features designated areas for our team to converse on comfy couches or step away from their monitors to take a break for a quick game of chess or mini golf. To go along with our open work space and the high-rise view, the office setup really promotes a fast paced, close knit environment that promotes creativity, collaboration and fun." 
Size: 14,066 square feet 
Favorite Spot: "There are so many great places to hang out," said Lee. "lunch area, mini-golf space and game room space, which is shared with the building and includes air hockey, pool and foosball, among other games, are very popular spaces to hang out."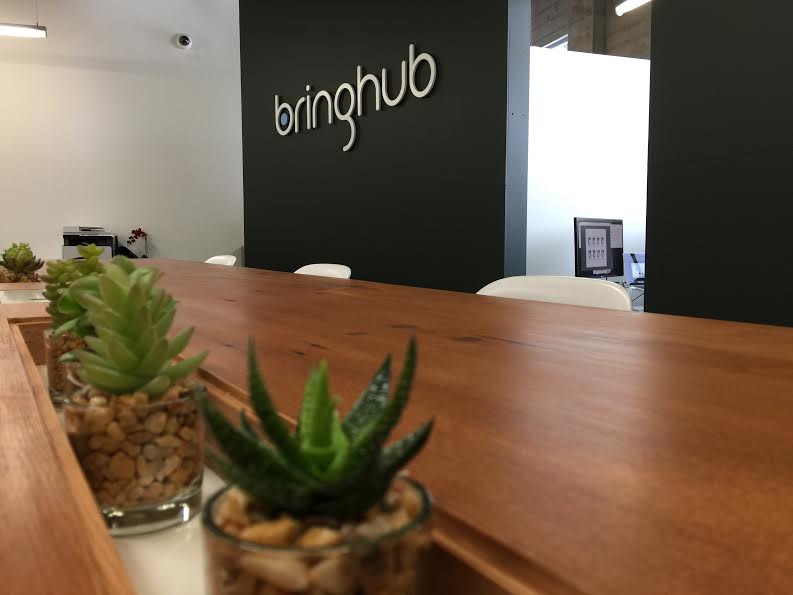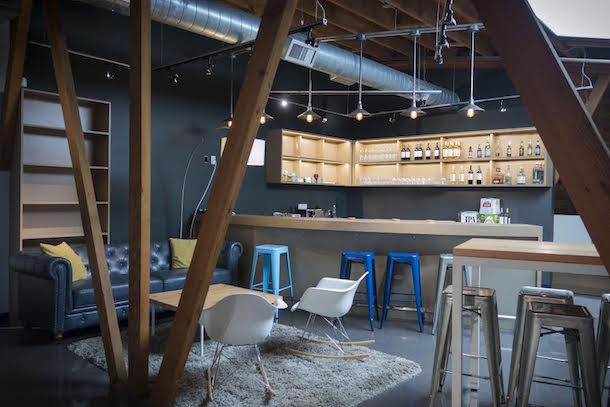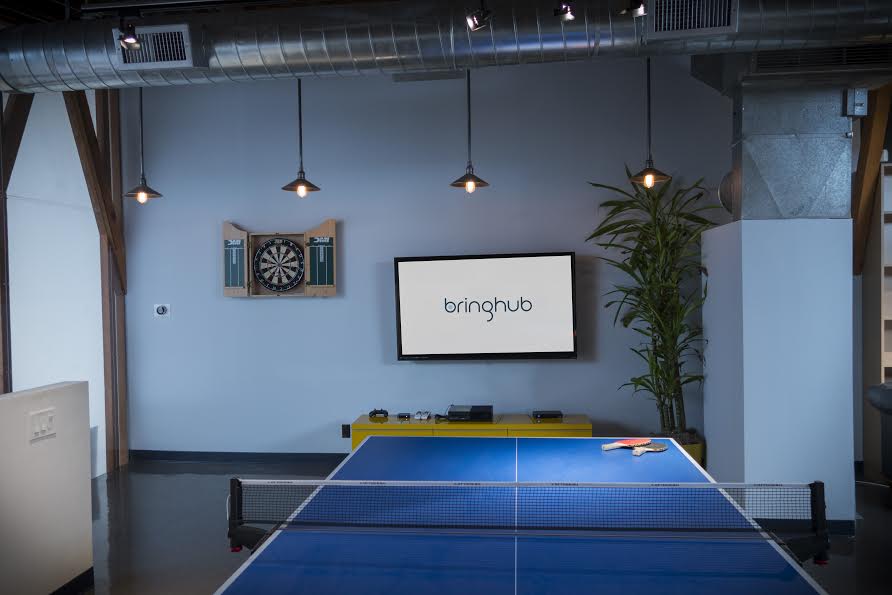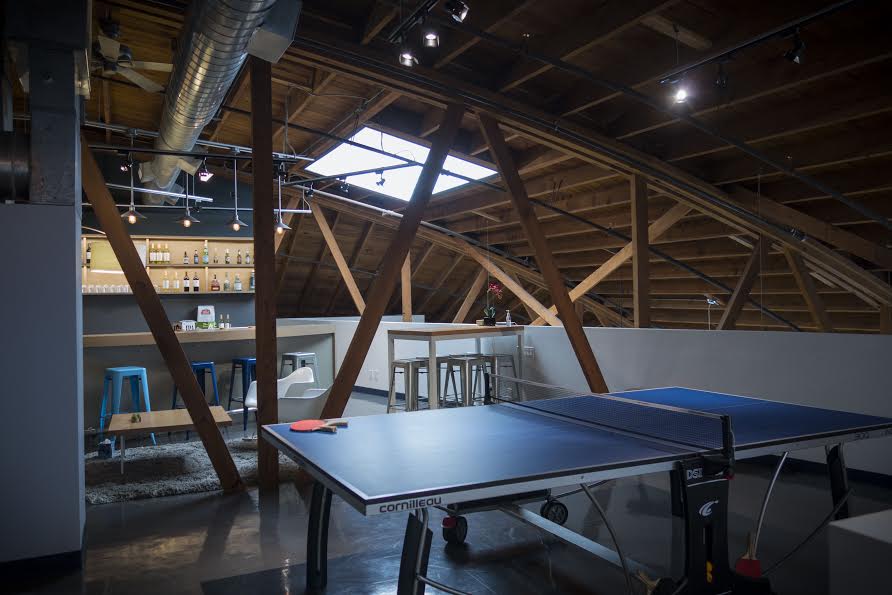 Location: Culver City
"Before we moved in, the space belonged to a liquor distributor," said 
Bringhub
 Co-Founder and COO Brian Marvin. "They installed the bar in the upstairs loft area and used it for tastings and events, and we consider it one of our perks. Outside of using it for Bringhub bonding, we use it to host mixers for the LA community." 
Size: 2,440 square feet.
Favorite Spot: "My favorite place to hang out in the office, ironically, is the bar," said Business Development Manager Jarrett Winfield. "With a Nespresso machine at arm's length, vaulted ceilings and skylight; I've got motivation and inspiration in one place." 
"We have a bean bag pillow room that is perfect for quick cat naps," added Director of Engineering Justin Kiang. "I actually encourage the team to power nap when they're tired. Running at 20 percent efficiency for the rest of the day is much worse than taking a 20 minute break to get back to 100 percent. It takes team work to make the dream work." 
Answers were edited for length and clarity.