Having an eye-popping office goes a long way when impressing clients or potential employees. But a superb space can mean a lot more to the employees that work there every day. Carefully crafting collaborating spaces and creative vibes is vital to the mental vitality of a company's workforce. Here are four companies that have taken a strategic approach to designing their offices: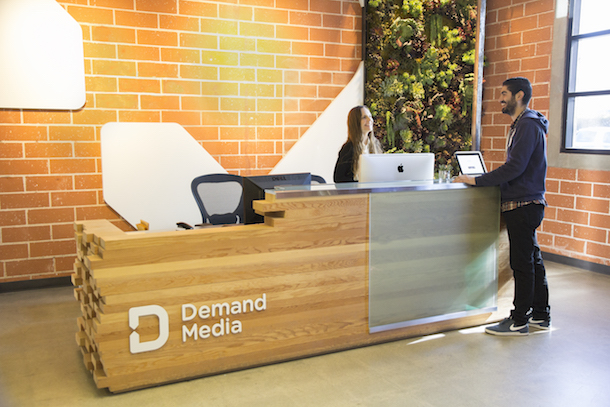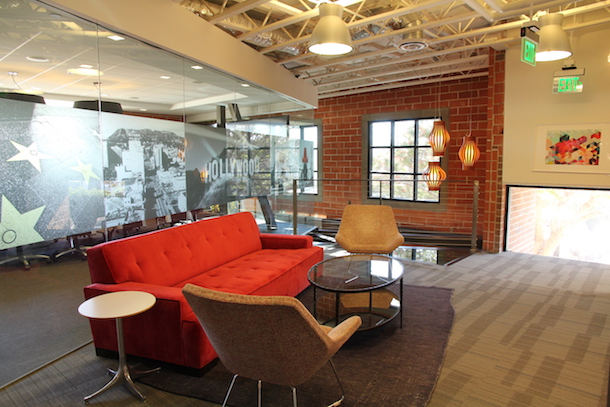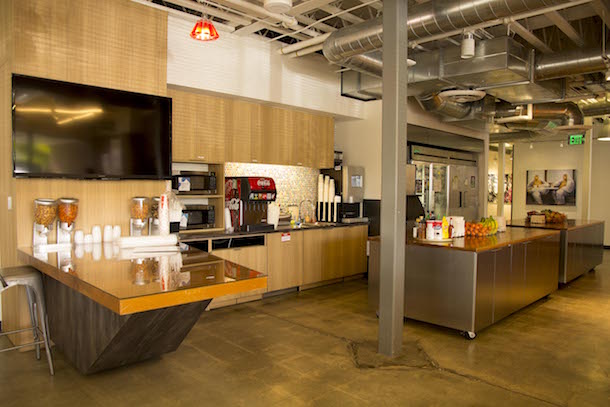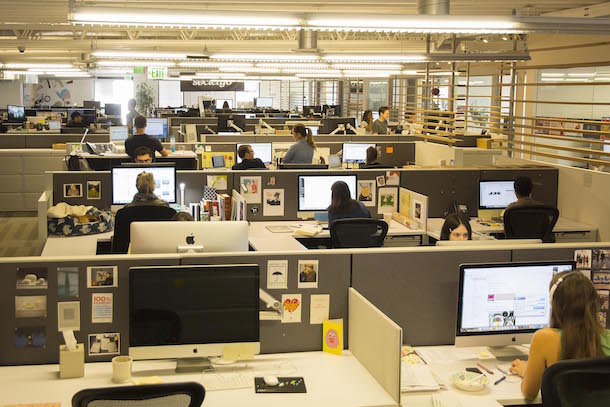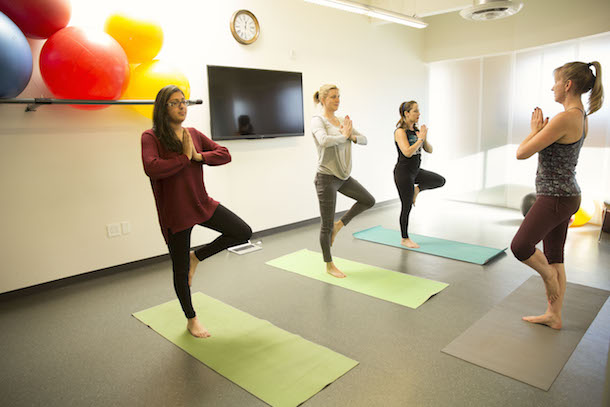 Answers provided by Alex Moore, Corporate Communications Manager
What were your considerations when picking an office space and designing its layout?
It was important to us that the building be situated in the heart of Silicon Beach, enabling employees to feel a vital connection to the larger digital community. Our location also enjoys proximity to restaurants and gyms, which our teams appreciate. In terms of layout, we maintained an open floorplan to encourage the flow of ideas, communication, and collaboration across business units and corporate functions. 
What are some of the perks of working in your office? 
Our greatest perk, and the one we're proudest of, is our team of engaged, talented, spirited individuals. Additionally, we offer an on-site art gallery, on-site dry cleaning, on-site car wash, on-site yoga classes, a dog-friendly facility and culture, Thirsty Thursdays, a Pay-to-Play travel incentive, free lunch on Fridays and unlimited access to snacks, drinks and candy. 
Why are these important to you?
Employee satisfaction and culture are important to us for both ethical and practical reasons. We provide our employees with the support and tools they need to succeed, as well as with ample opportunities to share best practices and resources. Our employees feel valued because they are. Our investment in them pays off in the quality of their work and the health of their businesses. 
How do you think office design affects work culture?

Demand Media is the parent company of very diverse media properties (eHow, LIVESTRONG.COM) and marketplace platforms (Society6 and Saatchi Art). Our office space allows the talent from each of our distinct properties to work seamlessly under one roof with endless opportunities to learn and grow together as a team.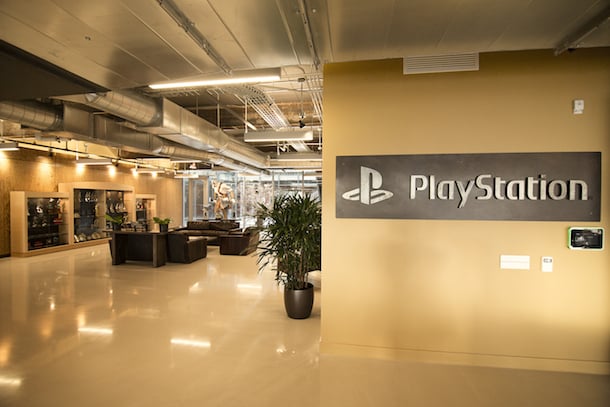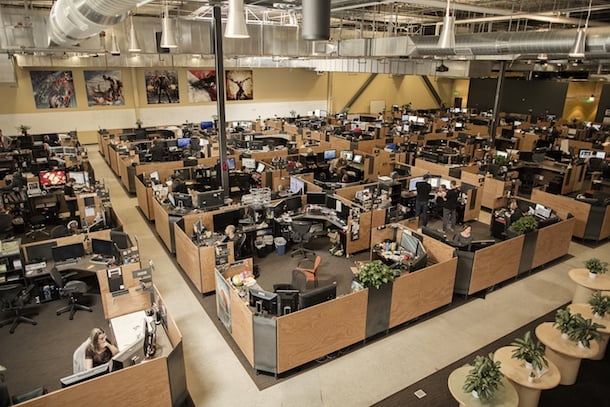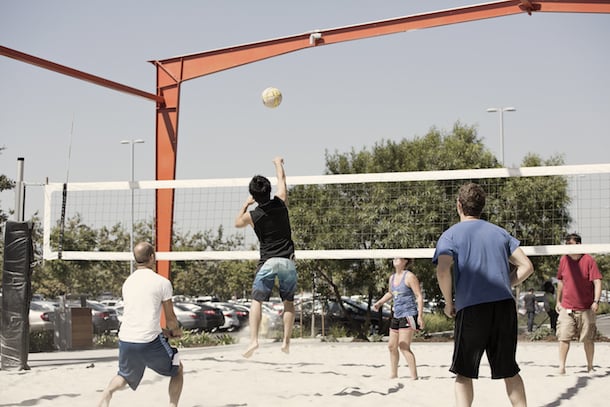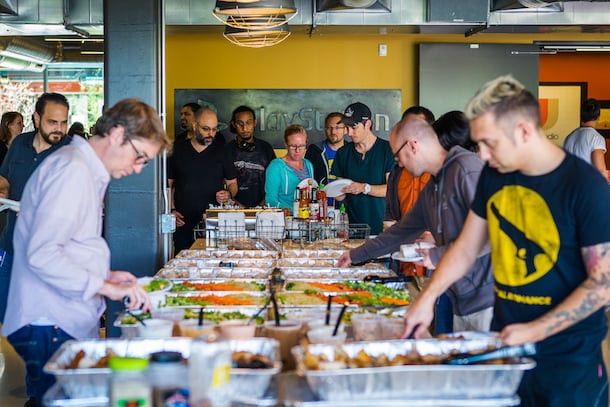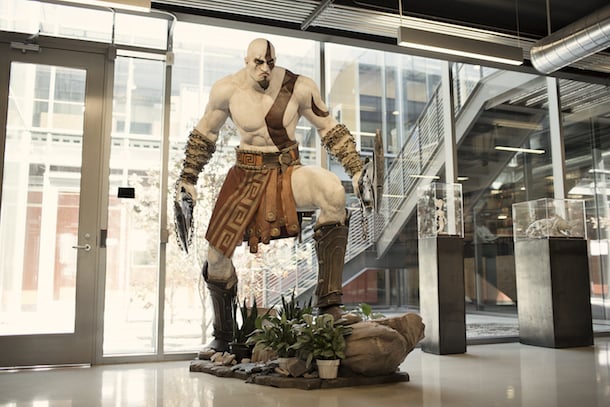 Answers provided by Shannon Studstill, Head of Santa Monica Studio
What were your considerations when picking an office space and designing its layout?
In considering a location, we looked at a few different options, but we were primarily drawn to Playa Vista since the area was experiencing a great deal of growth. It was also a place where we would be surrounded by other tech companies. The easy freeway access was also a plus, as was the proximity to the ocean, which makes our expansive outdoor patio a favorite spot for us to soak in a bit of sun or gather with other team members for a relaxing lunch. We were fortunate enough to come into a completely raw space here at The Reserve, so there were no barriers. It gave us a chance to really look at a number of different layouts based around flow and, of course, how that flow would best support our core business and, more specifically, the needs of our internal development team. 
How do you think office design affects work culture?
One of our main objectives when we moved into the space was to create an open, collaborative environment that was consistent with our culture and values. We came to the conclusion pretty quickly that the large footprint for the internal team was going to be crucial. But you will find that the sense of openness in that area is really present throughout the entire studio (for example, in our kitchen area). We were looking to create the ideal work environment; one that promotes cross-discipline share, but also supports the energy around the creative process. If your goal is to spark conversation within the team and encourage constant communication and collaboration, I don't think you can do better than what we have done with our space here. We are very happy with it.
What are some of the perks of working in your office? Why are these important to you?
There are a ton of perks that come along with working here at the studio: our fully stocked kitchen, push button espresso/cappuccino machine, weekly fresh fruit delivery, bagels each Friday, awesome game room (complete with vintage arcade games), ping-pong table and, of course, our proximity to the campus sand volleyball court. Having these things definitely highlights that the studio truly understands the concept of work/life balance and that it supports the need for creatives to disconnect from time to time. Those breaks often enable us to return to tackle an existing challenge with a fresh perspective. In addition to a comprehensive benefits package, some of the perks we offer are: a company-sponsored gym membership, regular on-site game launch events, company parties, workshops focused around inspiring individual growth and creativity (e.g. Life Drawing classes, Sculpting demonstrations), discounts on both PlayStation products and Sony electronics, along with regular access to screenings at Sony Pictures Studios.
What is the number one thing you want people to know about working at Santa Monica Studio?
Creativity Rules. We offer a truly creative atmosphere. We celebrate our icons and we regularly recognize the greatness of the world-class talent who walk these halls each and every day. Being in an environment where you are surrounded by people who are consistently raising the bar, you are always inspired to go that extra mile or explore that new idea. One thing that really sets us apart from other studios, is that we put a great deal of focus on the growth of the individual. Whether you are contributing by compiling data in a spreadsheet or by designing a level in a game, you are equally valued as a creative here. We believe that investing in the individual, by recognizing their strengths and encouraging his or her development, is the key to the success of the team as a whole. Trusting and empowering people can lead to some incredible results. It is what drives our vision and what leads to the creative "buzz" that is present in our environment. There is truly a sense of excitement here, a palpable energy. Anyone who has ever visited our studio can attest to that.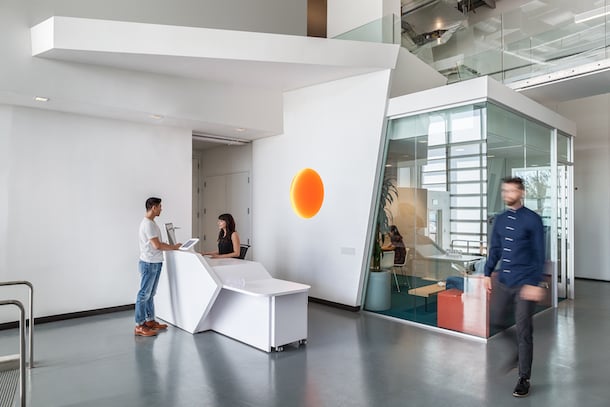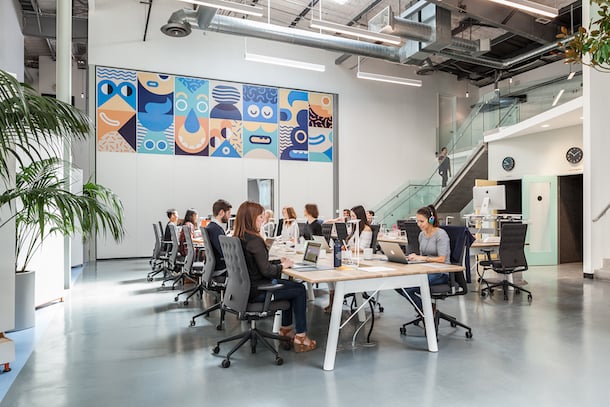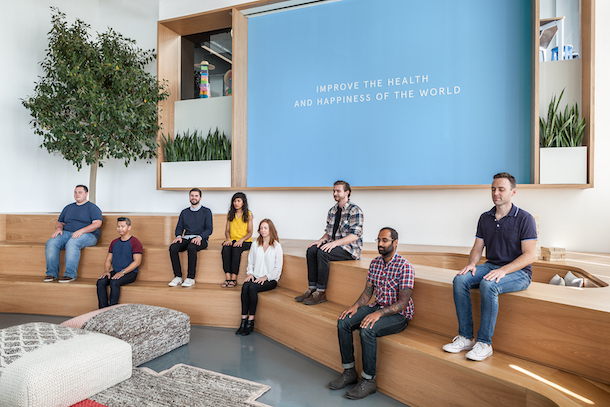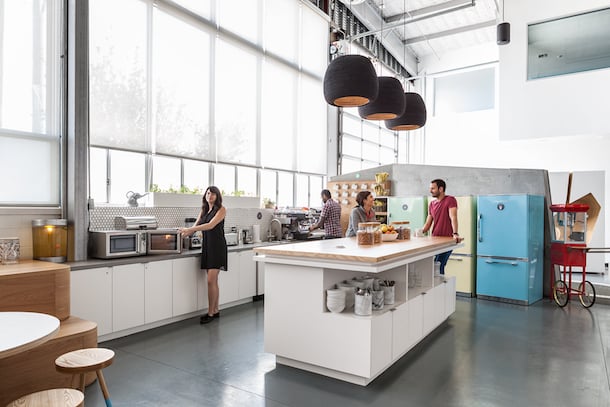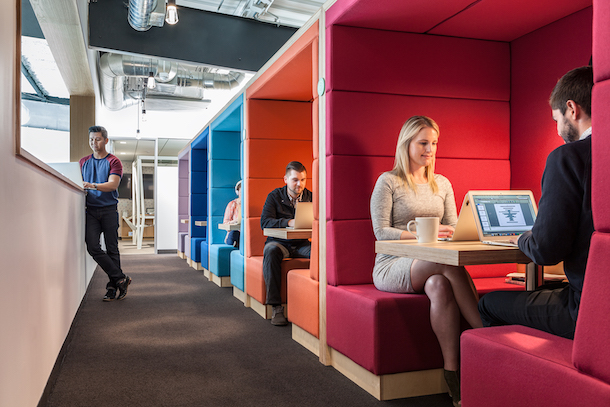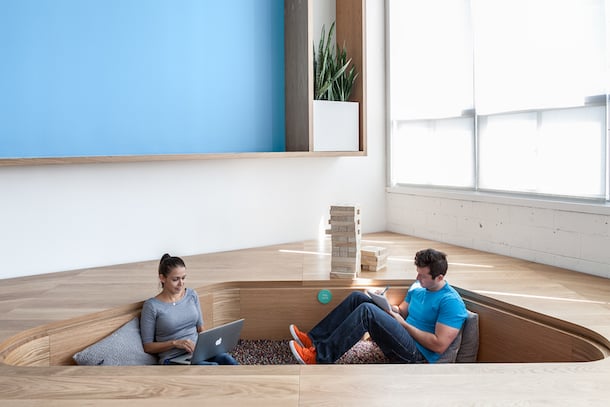 Answers courtesy of Francis Aquino, Workplace Experience Manager
What were your considerations when pick an office space and designing its layout?
Employee experience is very important for us. The design and layout of the office revolves on how the employees use the office in their everyday work life. From the kitchen to the actual workplace, we made sure that there's a lot of collaborative spaces for different departments to work together. And equally important, we made sure that employees can move around, leave their desk and still have a good experience doing their work.  
The office also offers a Silent Room where employees can take a break, read a book, meditate or even take a nap. Only two rules in the silent room — no technology and no talking.
What are some of the perks of working in your office? 
As a meditation company with a vision to improve the health and happiness of the world, we made sure that our perks and benefits also resonates with our vision. Headspace offers gym memberships to the employees, health and wellness classes, training and development and access to internal and external speakers that revolves around different topics from technology to nutrition.
We also offer a variety of healthy snacks and weekly catered lunch from a local catering company that carefully chooses ingredients from locally sourced food producers.
Having a ping pong table and a popcorn machine also ain't so bad.
Why are these important to you?
It boils down to how the employees experience being in the office. The perks are valuable as an added bonus to working for a company that strives to make the world a better place. It's important to make sure that employees see the office as fun, collaborative, inspiring and a great place to create and nurture relationships.
How do you think office design affects work culture?
We designed our offices at Headspace to reflect and develop our culture based on our values. 
In particular, our value of authenticity is fostered through encouraging our team to use our product and meditate at work. We have spaces designed for group and solo meditations throughout the office. 
Our value of creativity is also brought to life through having a work environment which stimulates collaboration, play and learning. This includes numerous team break-out spaces and quiet focus spaces, and a creativity lab to encourage self-expression.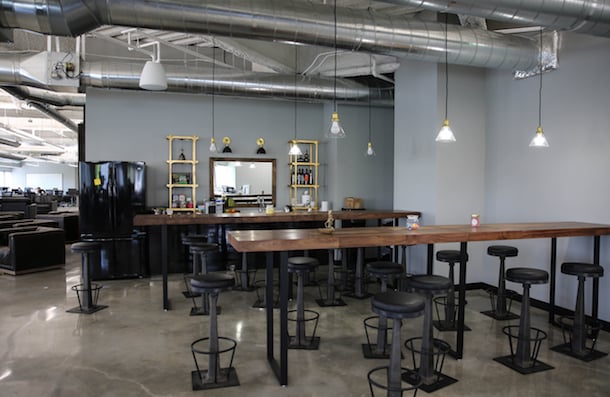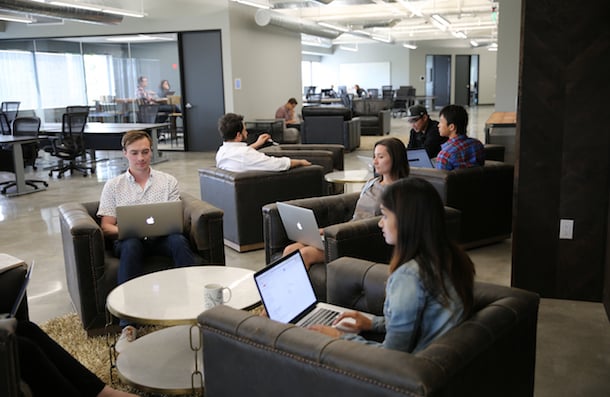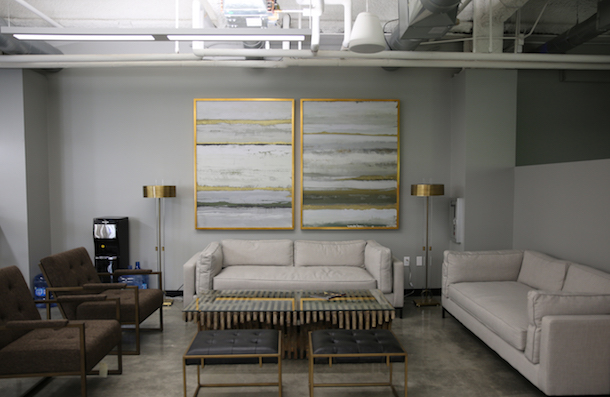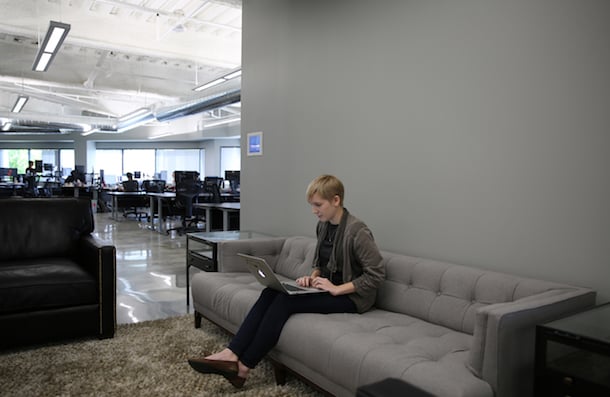 Answers provided by Nathan Gibson, Director of Technical Recruiting
What were your considerations when picking an office space and designing its layout?
We wanted to create a collaborative environment that is spacious, functional, accessible, agile, and transparent. Some people do their best work when they are not stuck at their desk, sometimes you needs a change of scenery to get a different perspective on a challenging problem. We strived to be sure that we had plenty of conference rooms and collaborative areas to encourage project teams to huddle together for a change of scenery and some efficient face-time. 
We are also a culture that highly values education, so we wanted to have space for a class room to conduct our DS12 program, our resident 12 week data science program. We also wanted to have a large enough space to be able to host company wide presentations, meet-ups, and other networking events.
What are some of the perks of working in your office? 
Full benefits that start on day one, open vacation policy, catered lunches and randomly spawning breakfast burritos, donuts, and cookies, stocked kitchens with awesome munchies and coffee bars. 
We have a company culture that emanates education with weekly in office meet-ups, readings, presentations, and a meaningful educational allowance to promote your growth. As well as company sponsored outings, happy hours, and events
Why are these important to you?
These are all important because they give our employees peace of mind, so that they may focus on their craft, knowing that they: can keep themselves healthy, ensure that they are well rested, have fuel for their body and minds, are armed for success, and will be continuously growing with a collaborative tight knit team that has a common goal. 
How do you think office design affects work culture?
It's been proven time and time again. You are a product of your environment. If you have a constricting and closed-off office or working space, then that will likely set the tone for the employees to foster these traits. Don't put roadblocks up for your team that will interfere with efficiency, communication, collaboration, and relationship building. Choose an office design that mirrors and emanates what you value in a culture. 
Some responses have been edited for length and clarity. 
Does your office deserve a spot on the list? Email us via [email protected]