You know the old adage: "If you do what you love, you'll never work another day in your life." Well a huge part of that equation is not just finding the 'what' but also finding the 'where.' We found five booming LA tech companies that have crafted fantastic company cultures: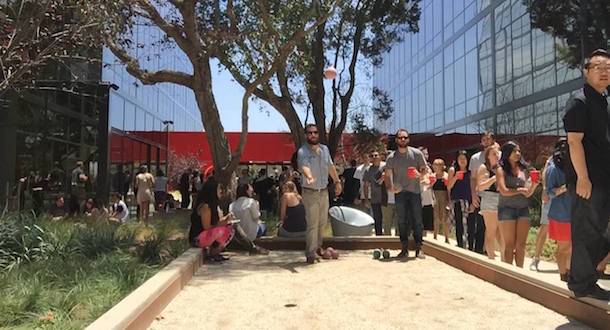 Bio: Wpromote has helped hundreds of clients from Fortune 500 companies to small startups grow their businesses online through search marketing, mobile and social.
"Every day I'm blown away by the talent here," said Jenny Leddy, Lead Graphic Designer. "Our account managers, specialists, designers, and developers are constantly pushing the limits of what's possible for our clients." 
Location: El Segundo
Perks: Yoga and massages twice a week, daily subsidized lunch, shuffleboard, ping pong table and bocce ball court, Fine Wine Fridays, "Work From Anywhere" program, outdoor conference room, cold brew on tap, Lunch & Learn presentations every Tuesday, dog friendly office.
Founded: 2001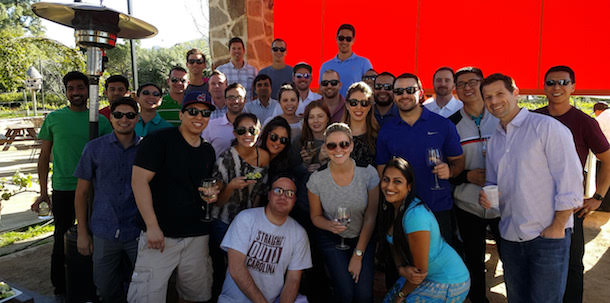 Bio: InviteManager (previously TicketManager) is a fast-growing, VC backed, enterprise SaaS startup that makes inviting customers to events or outings simple by enabling companies to measure the business impact of sports and entertainment assets and customer invitations while staying compliant. 
Recently recognized as one of LA's hottest startups, fastest-growing companies in USA and LA (Inc. Magazine and LABJ) and Best Places to Work (LABJ), TicketManager is also home to LA's Best Technology Manager — CTO, Jen-Ban Ho (2016 Timmy Award Winner).
Location: Calabasas
Perks: Company-wide community service days, suites at Staples Center, Dodgers games, happy hours, bocce ball tournaments, ropes course, go kart racing, gym memberships and golf lessons.
Founded: 2007
Bio: Not like you need a reminder but Snapchat is a mobile media platform that allows users to share expiring photos and videos with one another. 
"It's thirty-five people but feels like a family," said CEO Evan Spiegel in the video above. "We do things like Council where once a week we get together in small groups and just talk about life."
Location: Venice
Founded: 2011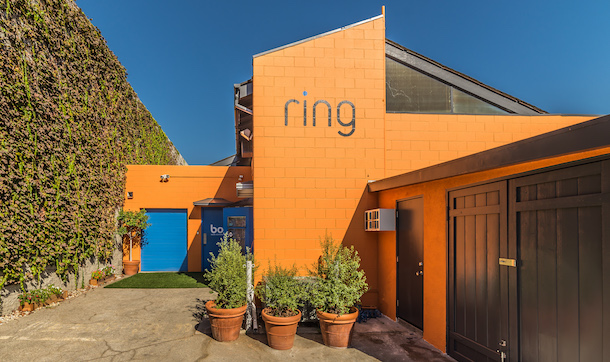 Bio: Ring produces the The Ring™ Video Doorbell which lets you answer the door from anywhere using your smartphone.
"Ring's mission is to 'Reduce crime in neighborhoods' and our success comes from our team's deep belief in this mission, desire to win and diversity," said CEO Jamie Siminoff. "Like any team we are only as good as our people and we hope you will join us in changing the way our families live and our communities interact."
Location: Santa Monica
Perks: Health benefits and catered Wednesday lunches.
Founded: 2012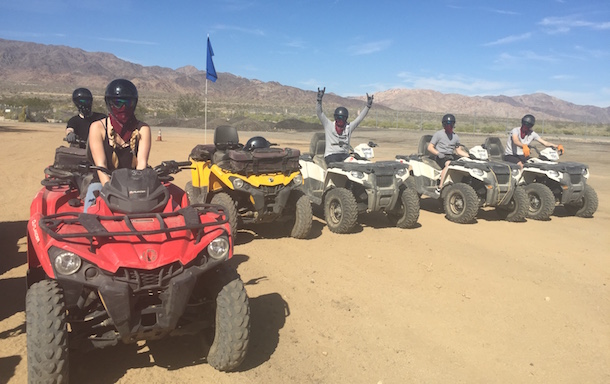 Bio: Cache ventures builds, acquires, and invests in awesome products. We are the result of entrepreneurs collaborating to create a vision greater than the sum of its individual efforts. With a team of designers, developers, and marketers well versed in various aspects of startups, we have an eye for products that can be molded into highly successful business ventures.
"We are looking for bright, ambitious and hardworking individuals to join our growing team," said CEO Sean Heilweil. "This is an incredible opportunity to play a major role in the success and future growth of our company. Every new hire will become an integral asset to our company, and we plan to treat you as such!"
Location: Playa Vista
Perks: Unlimited PTO, Frequent Company Happy Hours, and Cache Rewards ($500 per month cash to spend on travel and entertainment)
Founded: 2013