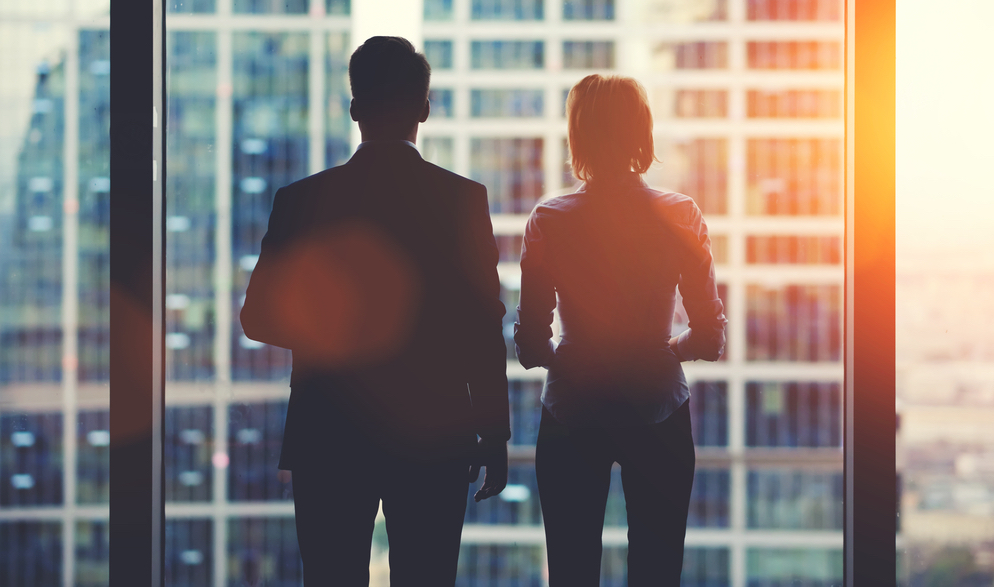 Silicon Valley Bank released their Startup Outlook this week and despite a cautious market outlook, the report shows that more than half of Southern California startups are still expecting to have a better year in 2015.
Now in its seventh year, the report is based on an annual survey of technology and healthcare startups that gauges their perceptions on business conditions, fundraising, hiring and public policy issues. This year's survey included responses from more than 900 executives across the U.S., U.K. and China: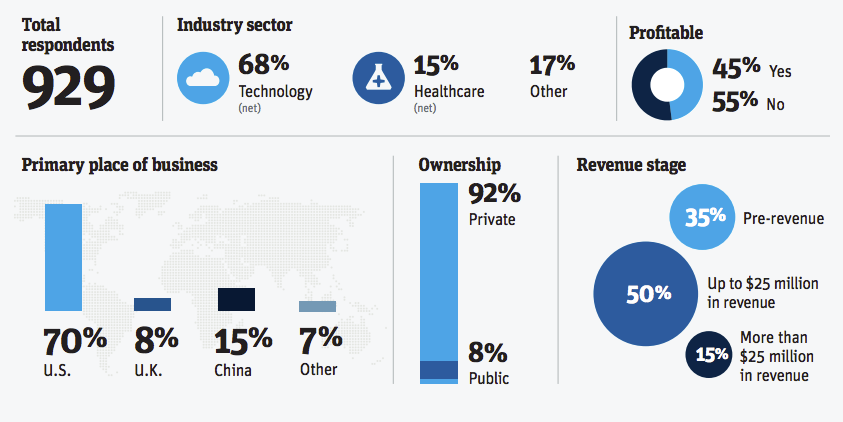 Highlights from the U.S. survey are based on responses from primarily private technology companies with fewer than 50 employees and less than $10 million in annual revenue.
Despite bad market conditions early in 2016, 56 percent of startups in Southern California said they expect 2016 to be better than 2015, an 18 percentage point drop over the last two years. 
"While the environment has changed in the first several weeks of the year, we see investors and entrepreneurs taking action to operate in an uncertain market," said SVB President and CEO Greg Becker in a statement. "Entrepreneurs are focusing on profitability, slowing cash burn, and are anticipating a more balanced funding environment. They are considering M&A an even more viable exit strategy. In 2016, access to capital will get harder, but it's not supposed to be easy and there will be opportunities for good companies with good ideas – that is healthy."
In regards to raising new rounds, 82 percent of SoCal startups consider the current fundraising environment challenging and 44 percent expect to find their next source of funding from VCs. 

While the market climate may have affected startups' expectations for 2016, L.A. hasn't slowed down in terms of major funding rounds. It appears as though VCs have become more cautious with bridge funding for young companies, but the numbers still show that viable startups and products can power through a hesitant financial scene.
Southern California's numbers also stayed along the global average when it came to their long-term goals. 52 percent said their long term goal was to be acquired as the number of those looking to IPO shrank even small this year.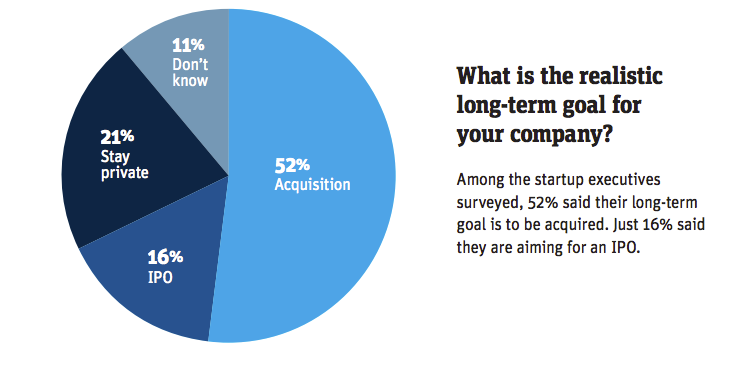 On the talent side of the equation, 93 percent of startups in Southern California said it is challenging to find people with the right skills to grow their business and 17 percent said recruiting is their biggest challenge.
There may be no shortage of opportunities in the city but finding the perfect fit has proven to be more difficult for companies.