Spring is right around the corner which means it is a time of new beginnings. If you've spent all winter putting up with an unfulfilling job, it's time to clean up your resume and explore fresh opportunities. Make a major career shift this March and check out these five LA tech companies looking to grow their team: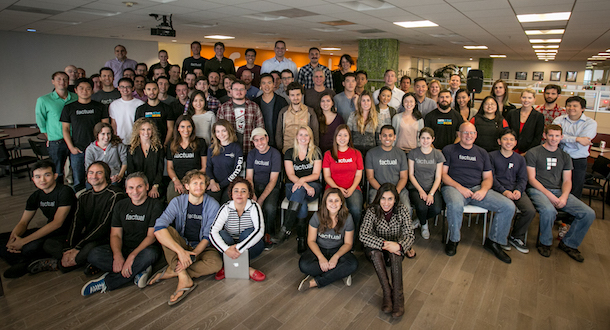 "Working at Factual means working together with fellow puzzle-addicts on projects that excite, deconstruct, explode, and reshape our thinking. We're here to solve real problems that take serious applied and theoretical skills because the data we deal with is noisy, contradictory, and there are petabytes of it. At Factual, our mission is to make data accessible to every developer, entrepreneur, business, or organization — anyone who needs data to build a better app, provide a better search result, make smarter software — anyone who needs data to make a better decision or help others make better decisions. Factual is a place that brings together smart, talented, and diverse people; a place where you can bring your whole self to work." — Alexis Kavazanjian, People Operations Manager at Factual
Perks: No rigid limitations on PTO, lunchtime yoga or afternoon pilates, and organic fruit and healthy snacks in our kitchen. 
Location: Century City
Founded: 2008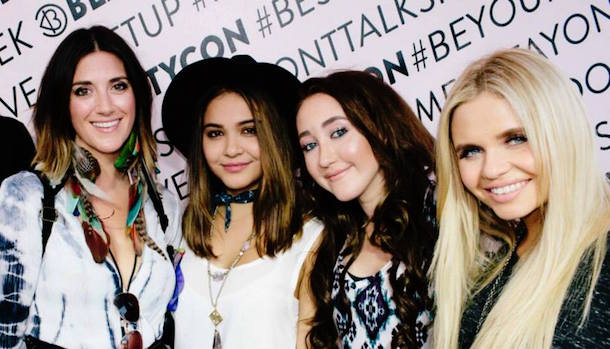 "Are you always up to date with latest fashion and internet trends?" BeautyCon's website says. "Do you mean business, and consider yourself creative? Do you know how to work in a fast paced environment, but know how keep it cool and have fun? Then we want to hear from you. In the business of beauty + fashion, we know to keep a balance between work and play." 
Location: West LA
Founded: 2011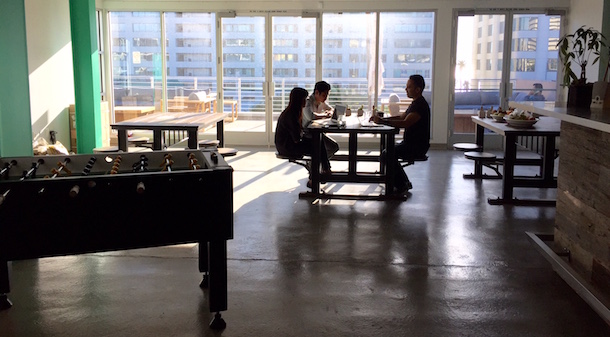 "We hire for culture and talent first, skills second.We want someone who won't settle for anything but their very best work. While we're looking for people who play well with others, we also want those who aren't timid about jumping in when needed or when they see an improvement that could be made. We're not a traditional, corporate office and we don't want someone who thinks of this as a "job." Instead, we're building a team of people who thrive in our dynamic, nimble environment and consider PatientPop the next step in their dream career." — Taylor Timmer, Co-Founder & VP of  People
Perks: Full benefits, fun loft-style office with foosball table and patio overlooking the ocean, organic snacks, catered lunch on Thursday from delicious local restaurant, and a dog friendly environment. 
Location: Santa Monica
Founded: 2014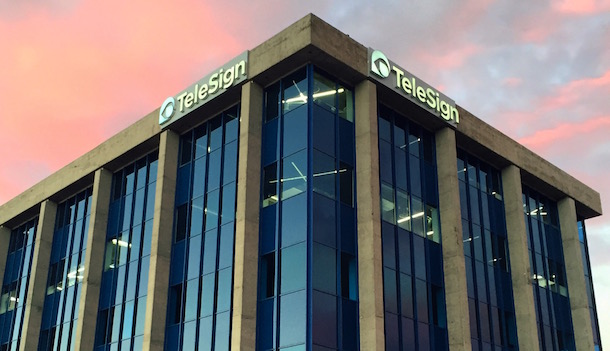 "At TeleSign we pride ourselves on our exciting, fast-paced environment that is fueled by intelligent, compassionate people at every turn. As such, the ideal candidates to join our team will be intelligent, resourceful, a strong team-player and someone who is curious about technology. Working at TeleSign presents the unique opportunity for someone with the right work-ethic to make a positive impact on the world by working on innovative products that improve the future of the online experience. Your work, combined with the global efforts of our team, will make the online world a better place—one that is safer, more secure and more productive for everyone around the world." — Darren Stewart, Principal Talent Acquisition Consultant at Telesign 
Perks: Comprehensive benefits, open pantry, dog-friendly office, a Patent Reward Program, and company-sponsored gym memberships, happy hours and events. 
Location: Marina Del Rey
Founded: 2005

"At Kin Community, we have an energetic, focused, and start-up minded work environment. We believe that the best work comes from a happy environment and believe that hiring is the most important decision we can make. We like to have fun, be creative and give back to others. We value self-motivated individuals with a "can do" attitude. Resourcefulness, flexibility and a positive attitude are key traits for success at Kin." — Liz Duffie, Director, People & Culture at Kin Community
Perks: Full benefits, unlimited PTO, equity, fully stocked kitchen, puppy Fridays, as well as wellness, professional development, and charity programs.
Location: Santa Monica
Founded: 2011