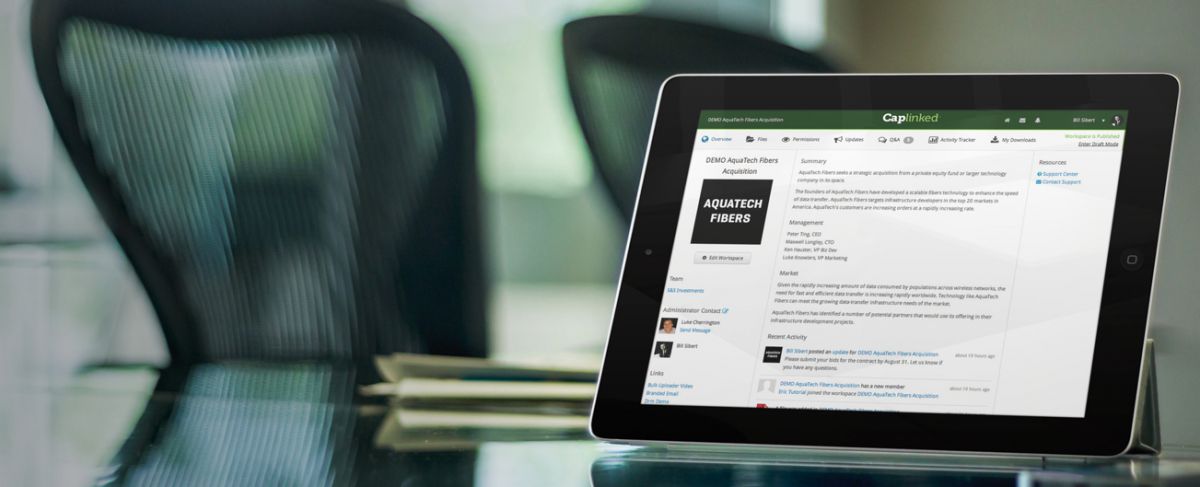 Manhattan Beach-based
, a cloud-based work optimization platform for secure enterprise coordination between multiple organizations, announced a $3.5 million round this morning. 
The funding was led by Subtraction Capital and included investments from PayPal co-founder Peter Thiel and Indicator Ventures. 
Eric M. Jackson, the former head of U.S. marketing for PayPal, and Christopher Grey, a former private equity and banking executive, created the site in 2010 for cloud-based collaboration on business deals and other multi-company projects such as asset sales, mergers, and acquisitions. The platform is currently used by hundreds of enterprises including Ernst & Young and Sunbelt Business Brokers.
"Companies frequently have one or more 'filing cabinets' like Sharepoint or Box to store their documents for internal use," explained Jackson. "But when they need to share sensitive information with outside parties, CapLinked serves as their vault by providing enhanced security and controlled access."
"Given the nature of the venture capital industry, we understand the need for a secure team management and stakeholders communication platform," Subtraction Capital General Partner Jason Portnoy said in a statement. "CapLinked provides a seamless workflow-optimization solution that appeals to a number of industries and is poised to transform the way we all do business in the cloud." 
The company had previously raised $4 million from investors including Founders Fund's FF Angel and 500 Startups. CapLinked will reportedly use the new capital to expand their sales and marketing efforts to accelerate growth. 
Have a tip for us or know of a company that deserves coverage? Email us via [email protected]