Investors significantly increased their bets on LA digital technology companies in 2014, funding over 250 startups and buying up 80. According to our 2014 Annual Report, local tech companies raised $3.04 billion in investments (188% higher than 2013) and exits were at a high of $5.9 billion (430% higher than 2013).
So what's going on in LA in 2015? Just ask the 50 companies listed below. On our list you'll find bootstrappers, fueled by a dream and 19-shots of espresso; companies that are just on the brink of their funding fantasies; and several enterprises led by serial entrepreneurs with tons of cash and capital.
Some of the trends we expect to see to hit the scene in 2015 are: gamification of celebrities; the transition from TV Networks to Internet networks like YouTube and Pluto TV, and the growth of brand-centric e-commerce, including flower power (you'll know what we're talking about later).
Now, without further ado we introduce Built In LA's top 50 startups to watch in 2015.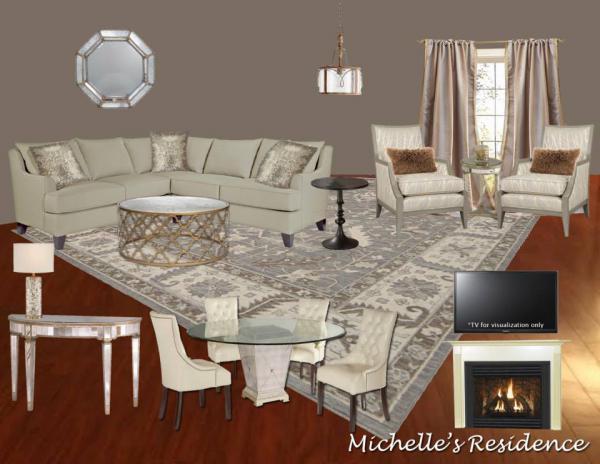 Not all of us have the midas touch when it comes to designing our dream living or conference room. We'll spend hours pondering over colors, rugs, lamps and how to gather the perfect "accents" to throw around the room. Now it's time to step aside and leave it to the professionals over at Laurel & Wolf. The company is bringing tech into the interior design industry with an online community of designers fit to help you visualize that bedroom or boardroom. To start, take a style quiz — tell them about the space, your preferences and upload photos. From there, their network of interior designers will bid on the project. You select the designer and voila! You have multiple design options for that room. Residential rates start at a flat fee of $299 and work up to custom rates for projects that need a little more guidance. Commercial rates kick off at $499.

Dollar Shave Club really needs no introduction. The company, which launched with an iconic marketing video, realized that buying razor blades was about as annoying as your girlfriend complaining that your "stubble" is scratching her face. So, their solution was to create a membership program that ships razors your door for $3 - $9 per month. In just a few years, Dollar Shave Club has grown to account for 8.8% of the men's razor cartridges sold in the US each year and has over one million members. In 2014, they were on track to do more than $60 million in sales and also announced that they raised $50 million. Right now, there are three blades you can purchase - The Humble Twin, The 4x and The Executive. So, not to sound like your mother but, it's time to shave with Dollar Shave Club.
Ever order flowers online only to see them in person as a floppy slop of pedals? The online floral-ordering business has gained a reputation of being a bit thorny, which is why three guys decided to create BloomNation. The website and delivery service is an online marketplace where users can design their bouquet along with florists online. Here's how it works: floral shops sign up and create a profile to show a user what they're made of and, importantly, their flower inventory. From there, a user signs in, gives input and places the order and sends that bountiful bouquet off to its lucky recipient. So far more than 3,000 florists have signed up for BloomnNation. Expect to see the company bloom this year, they raised $5.5 million in October 2014.
A safe play that stems from heavy bets: BloomNation was actually started as the results of its founder winning $27,000 at an event during the 2008 World Series of Poker.

AssetAvenue is a two-year-old online marketplace where commercial real estate investors go to break ground on a new kind of financial deal. The peer-to-peer platform provides investors an opportunity to earn passive income and borrowers the opportunity to get innovative about funding their deals. The platform is built to handle cash flow and features like an automatic direct deposit of monthly earnings into your bank account. AssetAvenue is for "accredited investors only" and they've noted that they turn down about 90% of loan applicants. Those who qualify are individuals or couples with a net worth exceeding $1 million and an individual or combined household income of $200,000 or $300,000 respectively.

Brighter.com is the flossy new platform that allows people who want/need a dental exam to get one — without having to go through insurance. The alternative dental exam solution offers pre-negotiated rates on the patients behalf across hundreds of certified dentists. Users go online, find the the office that's most convenient for them and book the appointment — all online. Brighter.com dentists are all vetted on a number of criteria including customer testimonials, education, certification and clinical data. The network is totally free to consumers and they find an average of 35% savings (or more) using it.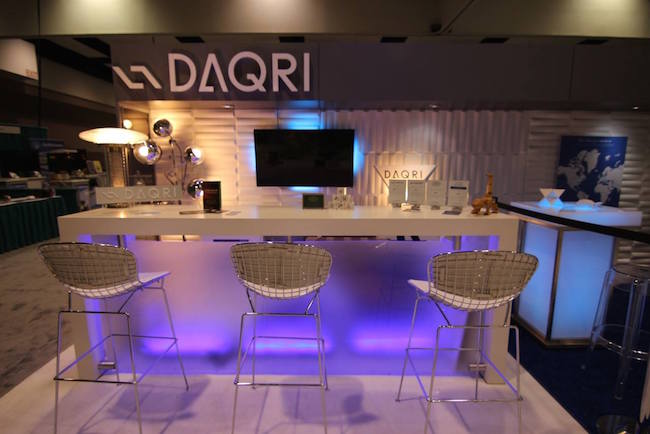 DAQRI is leading the augmented reality — or, 4D — revolution right from its home base in LA. The company offers a number of innovative projects in the works and has top vision scientists, artists, engineers and interface designers on board to help with each. DAQRI builds custom software that serves marketing campaigns to manufacturing initiatives that drive computer-human interaction. The 4D realities have been used in the education, entertainment, aerospace, robotic, transportation and mining industries and can help anyone from airplane maintenance personnel to children experience technology tangibly. In regard to the latter, DAQRI recently partnered with Crayola Crayons to release the Color Alive! app. Now, children of any age draw in their coloring book and then see their creation rendered into real life.
Get Real About Your Future: DAQRI is hiring - check out their open positions here.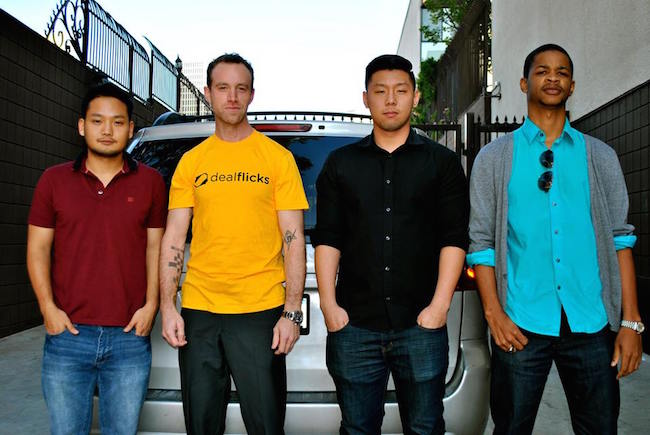 Planning a family outing with your kids and their friends to see Cinderella? Have a Tinder date lined up and want to save some cash for the other nine you have later this week? Then check out Dealflicks, the movie ticket and concession deal company that can save you up to 60 percent on your purchases. Dealflicks partners directly with theaters to fill their unused theater seats (which, by the way, is often 88 percent empty). Using Dealficks, you can get discounts on popcorn and other concessions too. Beyond the deals, the website is also a great resource for getting film synopses and reviews from the infamous Rotten Tomatoes website.
Spread the Scene: Every time you share Dealflicks with a friend they get 20 precent off their first purchase and you receive a $5 coupon for yourself.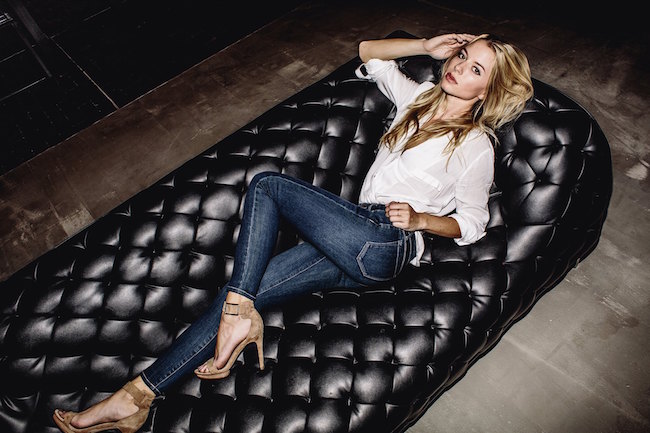 DSTLD is a premium denim manufacturer that is the perfect blend of tech, fashion and fabric. The company takes a "boutiqueless" stance to their label with products starting at $65. When it come to distribution, the company cuts out the middleman — a move that helps keep costs low, ensures ethical, well-kept production practices and excellent customer service on their end. That said, DSTLD even gives buyers a 10-day "audition" period for their treads, a unique client services stance fitted for the modern shopper. The e-commerce business is settled in LA and thrives on stitching together an experience that saves progressive consumers time and money, the two things they value most (other than 'dem jeans!)
FocusMotion is the hardware that's allowing your wearable device to identify, track and analyze your every move (it's watching you). The FocusMotion SDK enables fitness software and hardware companies to understand specific movements and activities their users are doing. It steps beyond traditional tracking software (which, well, just track steps) and helps capture data around repetition and impact of movement. The forward-thinking company is even working to develop applications that combine factors heart rate and skin salinity for even more results. The iOS and Android software has worked for personal trainers, physical therapists and even managers of industrial facilities ensuring workers aren't over-stressing and keeping them safe on the job.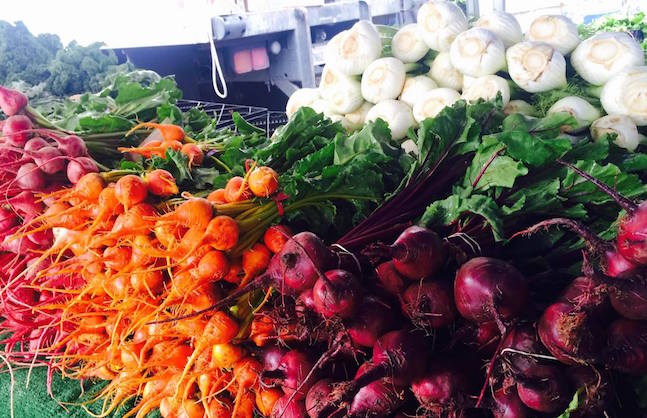 Fresh Nation was created with a simple goal: increase the access of fresh, local food to people who are time-pressed or unable to attend their local farmers market. Here's how it works: a user signs up online and browses Fresh Nation's marketplace. They sift through fresh produce, meats, bread and dairy that's local and, most importantly/obvious, fresh. From there, a certified Fresh Nation shopper will go to the farmers market, pick the food and deliver it to your home or office. It's that simple. The company does not have warehouse facilities — it truly is an intermediary way to source food directly from the farmer.

GoodRx helps consumers find and get the best deals on prescription drugs. For instance, all of you startup people fueled by Adderall, little cash and the most basic Obamacare package can get your prescription for about $47.19 less if you use a GoodRx coupon at a particular Target downtown [Note: that rate may not apply at the time of publishing - but it gives you an idea/hope.] Within its data base are over 500 million prices across 6,000 drugs at 70,000+ U.S. pharmacies. And GoodRx works for those insured and uninsured, it even extends to your pets. Each week, the company trolls the web for coupons and discounts and then applies them to the prices different pharmacies are charging for each 'script (which often greatly vary). GoodRx is totally free to consumers — they make their money through advertisements and referral fees.
Interesting Fact: According to GoodRx's website, it costs as little as 1¢ to manufacture a pill, yet people are spending hundreds of dollars on those pills each year.

Hello Giggles is an online community that covers everything from crafting to sex and pop culture to pets started by three kickass LA women — one of whom is super famous actress Zooey Deschanel. The site is very approachable and directed at women; it is a place for positivity and feel good dialogue. A huge content strategy of Hello Giggles, which raised $1.25 million in funding mid-December 2014, is publishing reader contributions daily. Interestingly to note the company also publishes commentary on case studies, cause-related work and takes part in national health initiatives such as "Eating Disorders Awareness Week".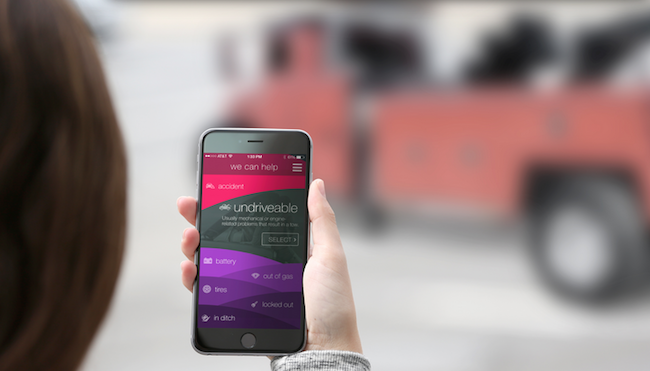 We've all been there: the dreaded situation where we hop in our car to find a flat tire or dead battery. Now, service is just a tap away with HONK: the on-demand mobile app for your vehicle debacles. The company has more than 20,000 tow trucks nationwide ready to help you 24/7 at prices starting at $49. HONK offers fast ETA's with a typical wait time of 30-minutes or less and has a "Guaranteed Never To Exceed" price point. This alternative to motor-clubs driven by membership is available via iOS, Android or web ensuring that no matter what your situation, you'll be able to get back to where you're going conveniently.

In the dictionary, "Hovel" is defined as "a small, wretched, and often dirty house". Which is exactly why HovelStay chose it to be part of their namesake. The "anti-luxury" company launched as a marketplace for adventurous college students to find well-enough-to-do accommodations during their travels. On the website, which is similar in experience and interface to AirBnB, are rentals from a hammock in Costa Rica to an apartment in Hong Kong. HovelStay uses a three-part rating system; the categories are "Clean and Comfortable," "Good Enough," and "Survivor Hovels". Demand quickly grew and HovelStay extended their availability to people without an ".edu" e-mail address so now anyone can get to Hoveling across the world.
Hot Ticket: Ever wanted to stay in a house made of bamboo? With HovelStay, you can — and for just $10 per night.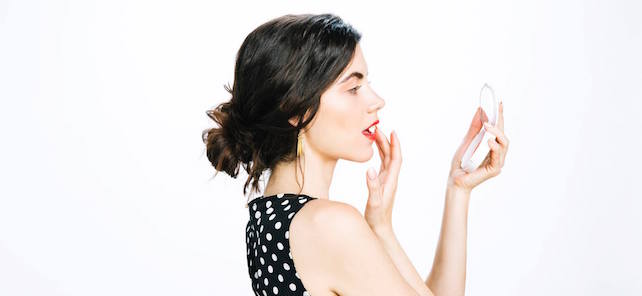 Where can you go to learn how to make a tartine, get makeup tips and even launch your career as a mega Internet star? Kin Community, the #1 destination for high-quality, female-focused video content on the web. The network works across a number of lifestyle verticals like DIY, beauty, entertainment, fitness and fashion and sources top talent and experts to guide viewers through each content area. After a quick search on Kin's website, you can see their wide spanning community and find video series and hosts that suit your areas of interest. There are couples who host parenting series, young women with makeup tutorials and more among many, many other well-developed categories. Kin works with these personalities, offering them coaching on business development strategies such as networking, and holds everyone to a high level of quality. Notably, Kin Community has found tons of success from their multi-channel YouTube network and has launched quite a few successful careers.
Grow Your Brand: Kin is great for brands and advertisers looking to work within niche audiences. Learn more about how they work with advertisers here.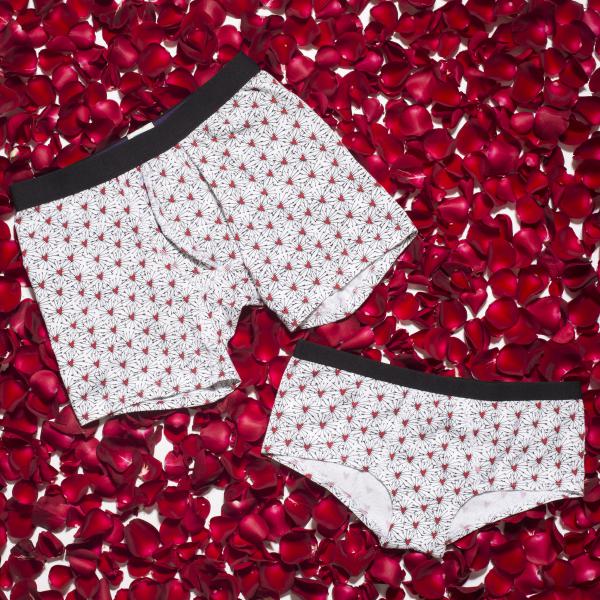 Have you ever found yourself fantasizing about having bark from the Austrian Alps in your pants? No? Well, now is the time to start because you're about to meet MeUndies — an online underwear company with the right kind of twist. Made with ecological fabric from Austrian Beechwood trees called Lenzing Modal®, the material used for MeUndies is soft, warm and fights bacterial growth. MeUndies has a wide offering, from socks to thongs to boxers to briefs to sweatpants. The e-commerce site offers subscription services too, so now you can get fresh undies delivered to your door each month with a member discount of 33 percent. Scrolling through their website, you'll find a mix of patterns and prints all of which are designed and manufactured in-house. MeUndies is the best place to get your basics without, well, being basic.
Wonder what life looks like in MeUndies? If this is video is any indication we want them in our pants...right now.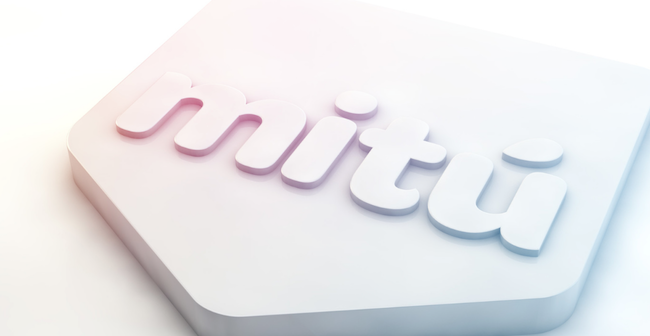 MiTú is a Latino lifestyle YouTube network with multiple channels focusing on health, food, beauty, family, home and pop culture. Through the network, which has well-over 400,000 subscribers, content creators are introduced to engaged audiences and can grow their base and reach with MiTú's proven marketing strategies. Brands that want to target the Latino market have opportunities for advertising on the platform as well. From original series to DYI crafting MiTú has racked up over six billion views across their videos.
Going Grande: Charlie Echeverry, former EVP/CRO of Univision, is bringing his experience to MiTú and will work with the company to shape their brand and advertising partnerships.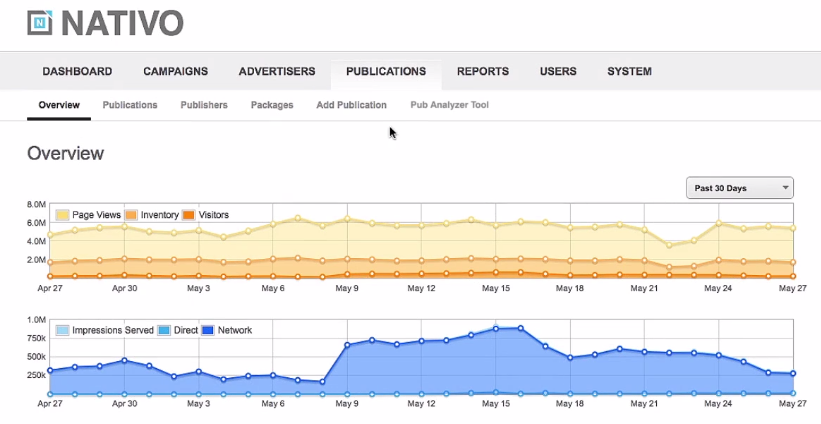 "Native Advertising" is the placement of branded advertising content into a publication feed. You see this on Twitter with "Sponsored Tweets" as you do with Facebook and Instagram. Nativo is a platform that makes this marketing tactic better. The company automates the deployment and management of ad placements — this ensures that scaling a campaign won't be a huge burden for marketers and that publishers get the most monetization out of their white space. From a viewership standpoint, Nativo creates opportunity for deeper, less intrusive, user engagement too. Nativo has found that companies advertising with them have seen performance improve by 300 percent — a number collected by the platform's monitoring and management tools.
Making money from an app can be hard. It often requires getting thousands of users, throwing in some ad placements among other challenging feats (piled atop all the other technicalities of just keeping the app running). P4RC (pronounced "park") takes a different approach to making app money - one similar to that of hoppin' arcades of the 80's and 90's. The company rewards users for opening and utilizing your app through a point and prize system. It's a white label loyalty program that can be used across all digital properties that's proven to increase retention and monetize your product. To give brands full control over their campaign, P4RC uses technology overlay instead of media networks. This ensures rewards are custom fit to the brands target demographic.
Stat We Learned: P4RC believes that in this market, attention is currency and looks to fight the figure that ¼ of apps are used just one time after being downloaded.

Playsino has a simple goal: to be the world's leading free-to-play social and casino gaming company in the $37 billion casino industry. So what are the odds here? Pretty good, actually (c'mon they're one of LA's top 50 startups afterall). Playsino found that casino-centric games haven't changed in hundreds of years and that change needs to happen in the growing, socially-connected online world. So far they've developed multiple games like "Bingo World" and "Playsino Poker" which are available for play on Facebook and simply in-app.
Feeling Lucky? Playsino is hiring. Check out their open positions here.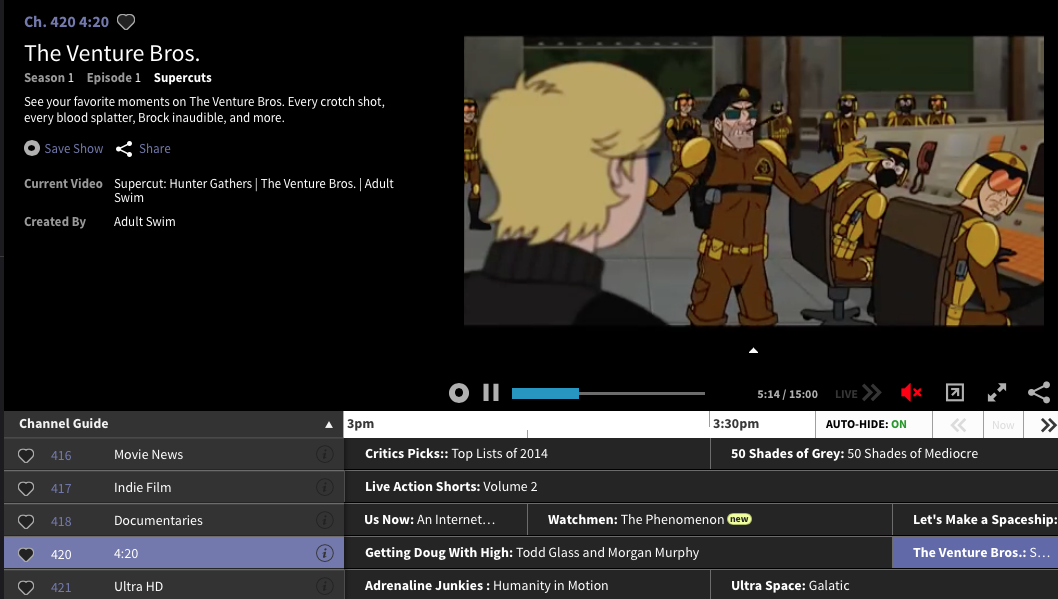 Pluto.TV is where you go to watch TV on the Internet. The website allows people to flip through channels and discover and consume the best video content the web has to offer. Oh, and it's interesting to mention that Pluto.TV organized in a way similar to what you'd see on that old, dusty box also known as a television. On Pluto.TV, a user has access to nothing short of a variety of channels from Funny or Die to Business News to channels dedicated to weed and children, separately of course. The service streams 24/7 on any device. Similar to traditional cable, the content isn't quite "on demand" — a user can't select future programming to watch, they can only watch shows as they're playing live (but there are options for rewinding and fast-forwarding within that show block). But like DVR, you can record future programming.
Tuned In, Ready To Turn Up: Last November, Pluto.TV raised $13 million in Series A Funding.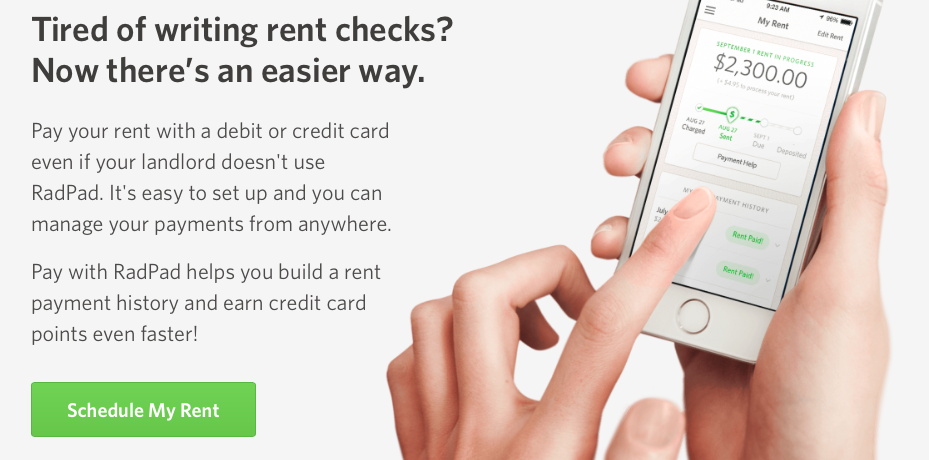 RadPad is a place where millennial renters rejoice and landlords ride the technology wave seamlessly into the bank. The renter-driven mobile marketplace has become the largest rental service in the LA metro area and has quickly expanded into Chicago and Washington D.C. On RadPad a renter can search for places, apply, get accepted (hopefully) and then pay rent with a debit or credit card. Landlords, who are vetted using rigorous standards, can post their place and easily accept money from their tenants. RadPad also has a forum where renters can go to ask questions like, "can I evict my horrible roommate?" or "is it weird to pay my landlord in cash?".
Evicting Offers: RadPad has turned down three acquisition offers — they're committed to staying independent.
The Ring Video Doorbell is a high tech way to answer your door, and protect your house, all from your smartphone or tablet. The device attaches to the outside of your door and using an HD camera allows you to see exactly who's pressing your buttons — or just dropping off a package. You can answer your door whether you're 10,000 miles or 10 steps away. A Ring doorbell connects to the cloud and records whatever is happening at your doorstep or in your front yard. With Ring, your doorbell also becomes your security system: it's motion-triggered alert system will notify you if someone is loitering or littering in your front yard and can even scare any crooks off.
Ringing with a Mission: Ring is dedicated to fighting crime in communities and security is a bottom line for their product development.
Scopely is in the business of creating incredible mobile games that are driven by both art and commerce. The company has developed some of the top apps found in the Apple and Google Play store which extend to interactive dice, skee ball and mini golf games. Using studio imitation (and $85 million in Series A they closed in November 2014) Scopely is now building games around films, TV shows and celebrities too. The company's expansion into producing pop-culture-relevant games is a huge move; more and more big entertainment brands are discovering the benefit$ of making money off of intellectual-property holders and celebrities.

Seriously is the mobile entertainment startup behind Best Fiends — the game that has one million active users each day. The company, which splits time between Santa Monica and Helsinki, Finland, raised a total of $7.7 million in 2014. Seriously is known for their storytelling edge and developing characters into unique, unlikely heros. Late last-year, Seriously launched the first ever mobile game charity competition called "Race Against The Slime." There, they brought megawatt YouTube stars together for a week-long Best Fiends competition where fans engaged with the event through the mobile app and YouTube. The result? Well, we don't know who won but we do know Seriously donated $50,000 across a few select charities — including Malaria No More, which received half of the sum.

SGN is one of the largest cross-platform gaming companies in the world, with well over 500 million downloads installed across mobile and social platforms. They're also the developers of "MasterKey", a proprietary and patent-pending technology that allows games to be seamlessly distributed across all platforms including iOS, Android, Amazon and Facebook.
And speaking of the latter, the company just had a huge recent milestone. Facebook, which is where 375 million people come together each month to be social and play games together, named SGN's game Cookie Jam the best game of 2014. SGN is also behind other famed games such as Book of Life: Sugar Smash, Panda Pop, Panda Jam and MindJolt.
A New Player: SGN CEO Chris DeWolfe is joining forces with a former Myspace colleague (DeWolfe was the CEO of the social network), Josh Brooks. SGN announced late January 2015 Brooks will come on as SVP of brand strategy and marketing.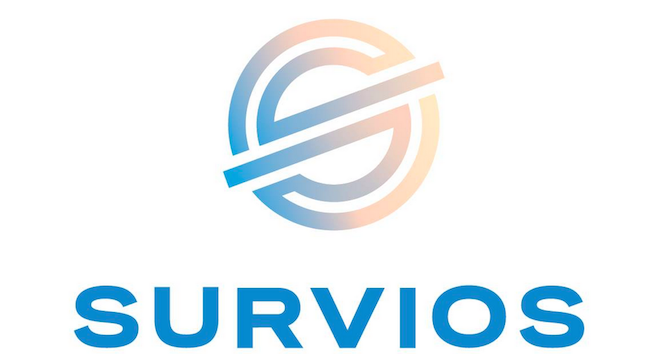 In the wake of the second Virtual Reality boom, Survios is ready to get real about creating immersive, digital gaming environments. The team is building games and content that track the six-axis motion of the entire human body to create life-like virtual reality displays. As of last year, Survios was using the Oculus VR headset (note: Oculus is the Virtual Reality company that was purchased one year ago by Facebook) and a positional tracking system from Sony. In 2014, Survios raised $4 million in funding and is expected to meet the market early this year.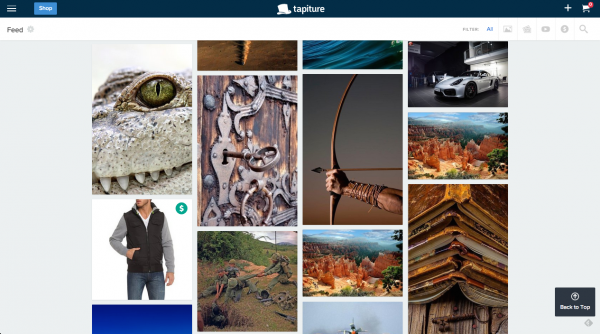 Tapiture is the new, fun way for people to discover and shop for online products they'll love. As you browse the internet, Tapiture keys into your habits and ultimately determines what you like. In addition, it gives users the option to set their preferences and interests for a more curated approach. So far, Tapiture has been a hit in the 25-44 year old demographic. These are people who categorize themselves as shopping lovers, but are ultimately looking for a more interactive experience or, simply, unique items.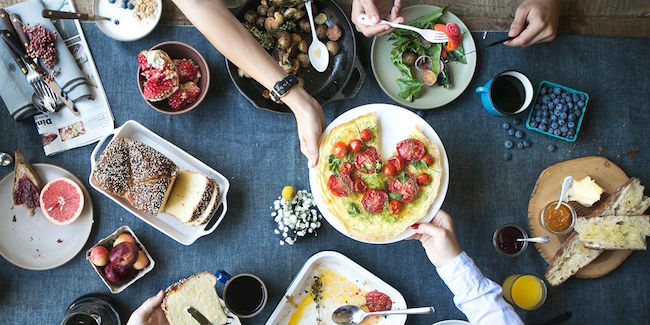 Tastemade is an award-winning digital network full of travel, food, culture — all brought to you in high quality video. When browsing Tastemade a viewer can learn how to make the perfect milkshake (spoiler alert: it's with ice cream sandwiches) and even go lobster diving in Aruba. The network has a selection of "Tastemakers," hosts of each show that take you across cities around the world. Tastemade also offers online classes. For $30 and 12-online episodes, you can now learn to craft a perfect cocktail or, also for $30, learn to make gluten-free recipes. Unsurprisingly, the company has a huge YouTube following and now has an app so you can take your taste on the fly.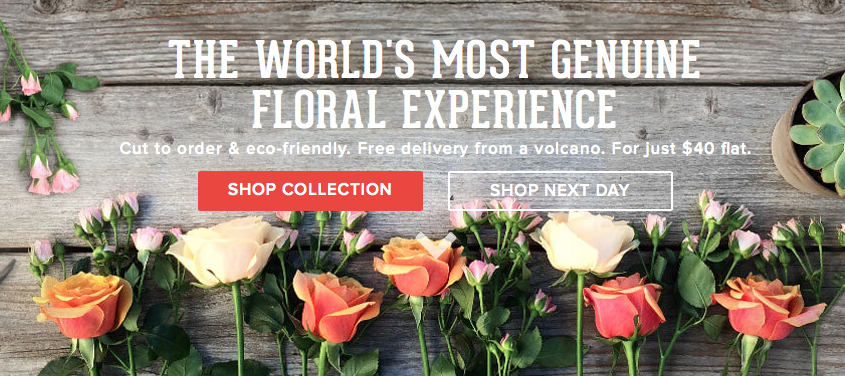 Getting ready for that big fourth date but really not sure you're going to make this woman's cut? Then you should make the cut first — with The Bouqs Company. The floral delivery service creates special bouquets straight from the side of an Ecuadorian volcano. Seriously. Oh, and they source locally in California too. To ensure the best product The Bouqs Company has some tall orders for their inventory: all flowers are grown on the equator, 10,000 feet above sea level right in the sun which means they're as colorful as your hopeful spirit heading into that big date. Your bouquet is cut and shipped the day you order for a flat fee of $40 (which includes shipping). The Bouqs Company also offers flexible subscription services — monthly, bi-weekly, weekly — even daily if you really messed up care.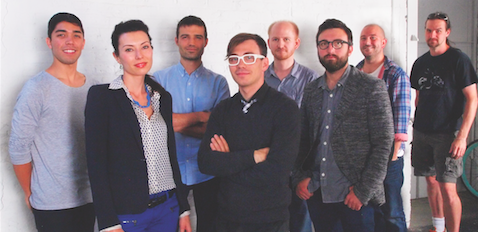 There are 6,500 languages spoken in the world. And in light of technology, we are all becoming more and more connected every single day. The NounProject is addressing that by creating a powerhouse symbol system so the world can start communicating visually and universally. With these symbols, you can tell fun stories, create powerful messages and build memorable experiences with imagery. Beyond that, NounProject was developed because there wasn't a place where designers could go to download high quality symbols for their projects. So, it's for designers, developers, Parisians, teachers, marketers and Joe Schmo's alike. An interesting collaboration to note is between The Noun Project and Code For America. Together they host global "Iconathons" — a public workshop with the goal to create a set of graphic symbols that can be used in both public and private sectors to communicate universally recognized concepts.

TigerText offers a secure messaging platform built on high grade encryption technology so that communication is secure (and even destructed) once it gets into its point of delivery. TigerText has found a lot of success in the healthcare industry and the system is currently used in over 4,000 locations. The platform is HIPAA-approved and has resulted in higher levels of efficiency; for instance, pharmacies are filling prescriptions 50 percent faster and has had one large client increase productivity and see 15 or more patients per day.
2014 Locked Down: Last year was an excellent year for TigerText; on average, 300 new facilities joined each month and they established partnerships with Verizon and PCMail.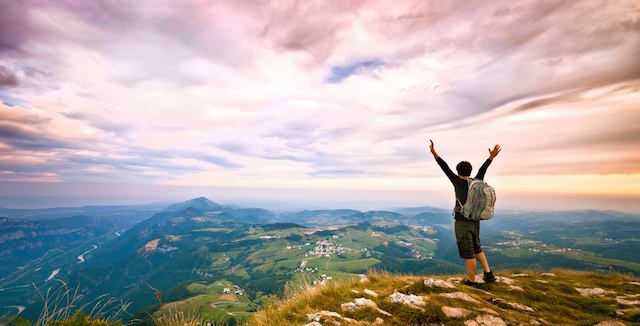 As of last year, about 37 million people in the US had student loans totalling about $1 trillion. These loans are spread across both government and private lenders and, for lack of any other term, are a mess to manage and pay back. That's where Tuition.io steps in. The online student loan management tool helps people organize and optimize their payments and paints a full, easily digestible picture of where their money needs to go. Currently, Tuition.io manages over $1 billion of debt from borrowers across 3,000 schools. They help former-students identify ways to save with "extra payment" opportunities and prevent late payments on their platform. The company received an undisclosed amount of funding in 2014 to help manage the growing student debt world.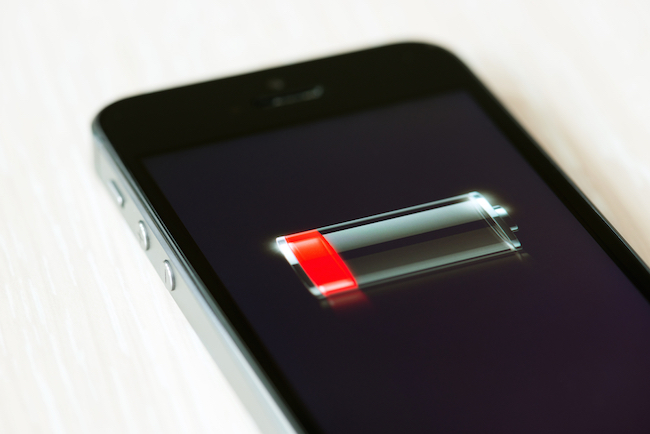 uBeam is taking ultrasound technology and putting it in charge of your wireless electronics. The company, which launched during a college innovation challenge, has created a technology that converts electricity into sound from airwaves and channels it into a charge for your portable device. The company, which received $12.99 million in funding last year, is poised to completely disrupt the wireless device market from both a design and functionality standpoint. uBeam is currently developing two products: one for small rooms and one for industrial-sized spaces like airports, music venues and stadiums. The only small aspect to this concept is the size of it's charging station which is set to be 5 millimeters thick. So sit back, lose the cord and get ready to watch uBeam take charge on the future of your phone.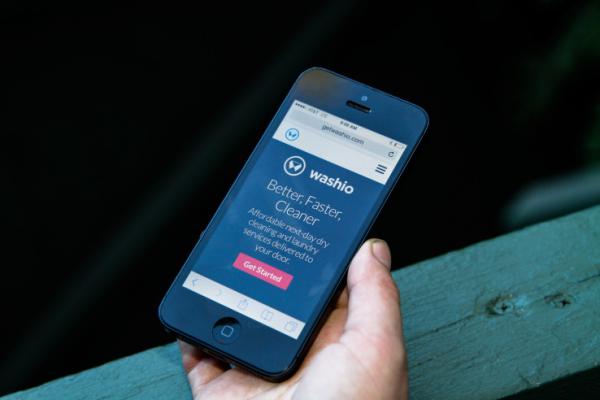 Dry-cleaning is now at the tip of your fingers with Washio, the on-demand laundry and dry cleaning pick up service. The company turns your garments around within a 24-hour period — it's simple, easy and was a quick market hit in LA, San Francisco and Washington DC. As of the end of 2014, Washio raised about $13 million in funding which they used to expand into new markets like Chicago, Miami, Boston and others. The last round of $10.5 million, which was led by Canaan Partners, joined Washio's previous funding which was led by celebrities like Ashton Kutcher and Nas.

Ever find yourself watching TV and a particular scene comes on and you feel like you have to share it with the world (or just your best friend)? Up until now, there hasn't been a legal way to do it and as television and social media are converging, it's been frustrating to have little legalities hold you back. Enter: WhipClip, the app that allows you to legally rip clips from television shows for online, social sharing. The company, which just raised $20 million, has developed partnerships with shows on ABC, CBS and A&E to ensure viewers aren't infringing on copyright laws, just their friends social media feeds. WhipClip's app is currently in private beta, but is set to work on Twitter, Facebook, Pinterest and Tumblr.

Whisper is a place where secrets are shared anonymously and often humorously. The website allows users to share their secrets in a meme-like fashion — a person selects a photo that captures their thought and places original text on top of it. People can sift through the website with Whisper's search function, which breaks down user's secrets into categorizes and tags by different topics. Entertaining boards are generated around popular secrets: for instance, Whisper is currently featuring "23 Weirdly Annoying Habits Couples Discovered After Moving In Together" and "Gross Stuff Best Friends Do Together".
Not a Secret: In 2014 Whisper raised $36 million in funding, bringing their total funding to $60 million.

Workpop is creating a space where the 76 million wage workers in the United States can go to source and apply for hourly-jobs. The marketplace is designed with tools and functions to streamline the hiring process for both companies and prospective employees. Through Workpop, a person can apply for a position with their resume or videos of themselves answering interview questions set by the employer. Jobs are posted every day and span from cashier positions to banquet Sous Chefs to the Executive Assistant of the CCO of BCBG Max Azria Group. The Workpop team is made up of 70 percent developers and are currently looking to bring more Data Scientists into the mix.
Creating New Opportunities: In late 2014 the company raised a total of $7.9 million.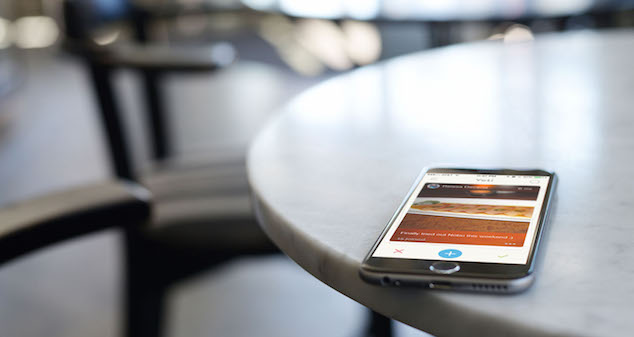 Yeti is your local recommendation engine. The company brings together the best aspects of top apps like Yelp! for discovery and Tinder for quick preference swiping. With Yeti a user can snap a picture, upload it to the app and tag the location. From there, the spot is saved for future users to browse. Places are categorized in buckets like "Shopping", "Dining" or "Coffee" and allows users to search for those spots all across the world. Beyond being just a directory, Yeti encourages community and social engagement. The platform is built for discussions and connections. Right now, you can cruise through spots in Oregon, Italy, Iceland, California, Japan and more.
Ready to get Yeti? Download the app here.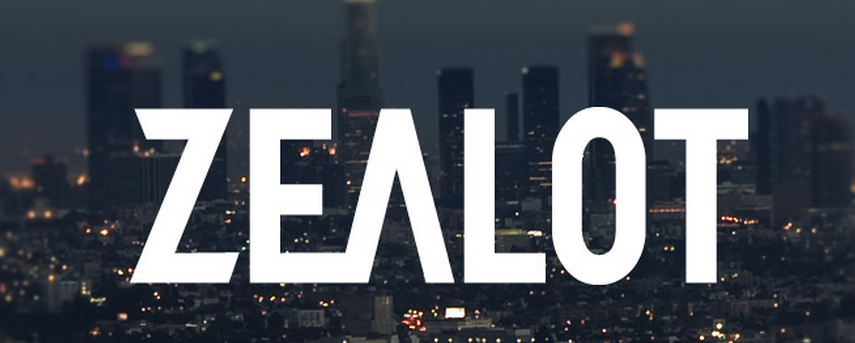 "Zealot" is defined as: a person who is fanatical and uncompromising in the pursuit of their ideals. The word is fitting as ZEALOT Networks enters the digital media world — full of zealous, ambitious individuals ready to shakeup how video and media is seen in the future. What we know so far is that the company is poised to be a growth accelerator and is being led and built by quite a few Maker Studio alumni. ZEALOT also aims to establish multiple passion-based verticals where brands and talented people can join forces to execute their digital visions.
Raising the Game: In 2014, the company raised $25 million.
Every month we round up the best startup & tech companies hiring in Los Angeles.