What does it mean to be innovative? 
For Mike Finley, CEO at Boingo, a company recognized for its Wi-Fi and cellular networks in major airports, stadiums, convention centers, military bases and multifamily communities, innovation is the ability to "change before you have to." 
"Innovation is identifying and anticipating where and when shifts will happen and being ready with new solutions that apply to these shifts," Finley said. "It's continuously changing before you have to." 
Finley knows a thing or two about innovation. Prior to joining Boingo in 2019, he spent three decades leading teams at global telecom companies that include Verizon, Sprint, Nextel and Qualcomm. From the early days of first-generation cell phones in the 1980s to the rollout of 3G and 4G throughout the 2000s, Finley has played a role in ushering in wireless technology that has changed the way we live and work. 
Now, as the 5G era comes into full swing, Finley said he is focused on building upon Boingo's "firsts" in the industry, as the company was the first to deploy technologies that include Wi-Fi 6, cellular distributed antenna systems (DAS), CBRS and Passpoint. 
These Boingo firsts have helped establish the company as a leader in the space, Finley said, but added that the best years for the company are still to come. As Boingo aims to get ahead of the industry's next big thing, 5G, Finley said the company's innovative mentality will ensure it remains ahead of the curve. 
Built In LA caught up with Finley to learn how a "change before you have to" mindset has shown up in Boingo's business strategies, partnerships and approach to hiring.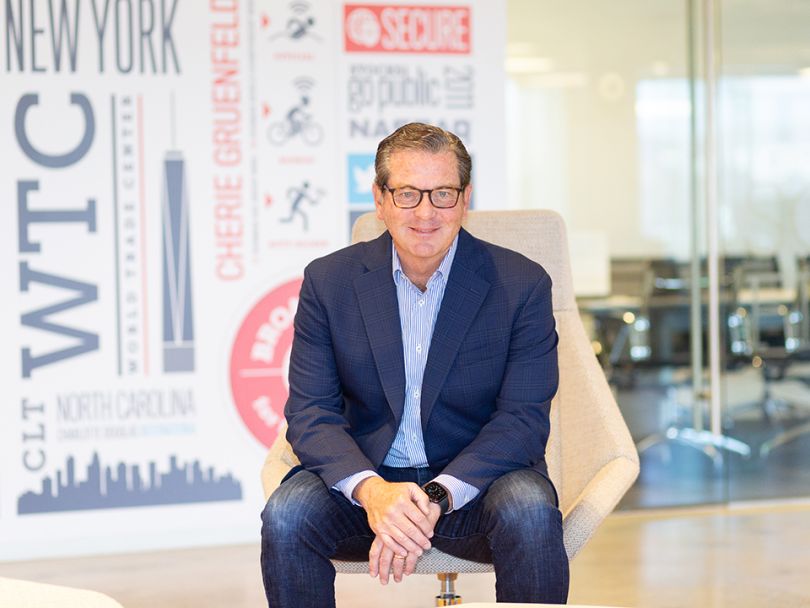 What does "change before you have to" mean? 
Being an innovator means you are always changing before you have to. Innovation and change are how you stay relevant in a competitive market and drive growth. It's how you ensure long-term success. At Boingo, we've had to pivot our business several times to ensure we stayed ahead of important trends. We've had to make tough calls, but if we didn't, we wouldn't be in business today. Too often, companies wait to change until it's too late.
 
We've had to pivot our business several times to ensure we stayed ahead of important trends."
 
How has this mentality shown up in Boingo's business strategies?
Boingo is no longer just a Wi-Fi company; we're a total connectivity provider. Our products and business models have adapted to meet customers' changing needs. Today we offer cellular, Wi-Fi and other connected solutions across a range of locations, from apartments to the office to game day. 
What trends did your team identify early on that informed Boingo's business shifts?
Connectivity is not one size fits all. Consumers don't necessarily care about how they connect; they just want to be online, whether cellular or Wi-Fi. That's why Boingo is technology agnostic, or as we call it, "neutral host." No matter the wireless technology, if our customers need it, we do what we can to deploy it. 
A COMPANY OF FIRSTS
Boingo was the first to deploy wireless technologies that include distributed antenna systems (DAS), Wi-Fi offload with a technology called Passpoint, private LTE (PLTE) over CBRS spectrum, and Wi-Fi 6.
How has Boingo prepared to get ahead with 5G? 
We're seeing a long runway of growth opportunities, especially when it comes to Boingo's unique convergence approach. Convergence is combining the functions of several things into one, like merging the capabilities of a house phone, computer and office line into one mobile phone. Similarly, when you look at wireless technologies, convergence takes all the varied solutions of the 5G era — Wi-Fi, cellular, PLTE, IoT and others — and deploys them under one managed Boingo platform. This approach gives our customers the flexibility to use the right technology for the right use case.  
An example of convergence is what we do at Soldier Field, home to the NFL's Chicago Bears and MLS' Chicago Fire. In partnership with Tier One carriers, Boingo helps bring 4G LTE and 5G service to fans in the stadium. On top of the cellular service, Boingo manages the Wi-Fi. It's about connecting people in more ways to deliver a great experience. 
 
We've pioneered many firsts to keep the world connected to the people and things they love."

How does Boingo prepare its partners to get ahead of change before it's too late?
We first recognize the possibilities of digital transformation and the connected future. Facial recognition at airports, mobile betting at stadiums, telehealth appointments for patients, immersive entertainment experiences with augmented and virtual reality — these are all exciting 5G use cases Boingo can help customers launch and we have teams in place to bring these opportunities forward. These teams include our cross-functional Center of Excellence group and Boingo R&D. 
Many of Boingo's partnerships are long-term, spanning 10 years and longer so our partners trust us to move them through technology cycles. We prepared customers when we moved them from 2G to 3G and 3G to 4G. It will be no different as we upgrade networks to 5G.
What attributes in new hires do you look for to uphold Boingo's "change before you have to" mentality?
A passion to innovate. Boingoites apply creativity to solve problems and build awesome products. We are inclusive, supportive, agile and have an entrepreneurial spirit. 
And in many ways, our team and our business are a lot like baseball. Baseball is a team sport played by individuals. When everyone does their job and pivots where they need to, we all win.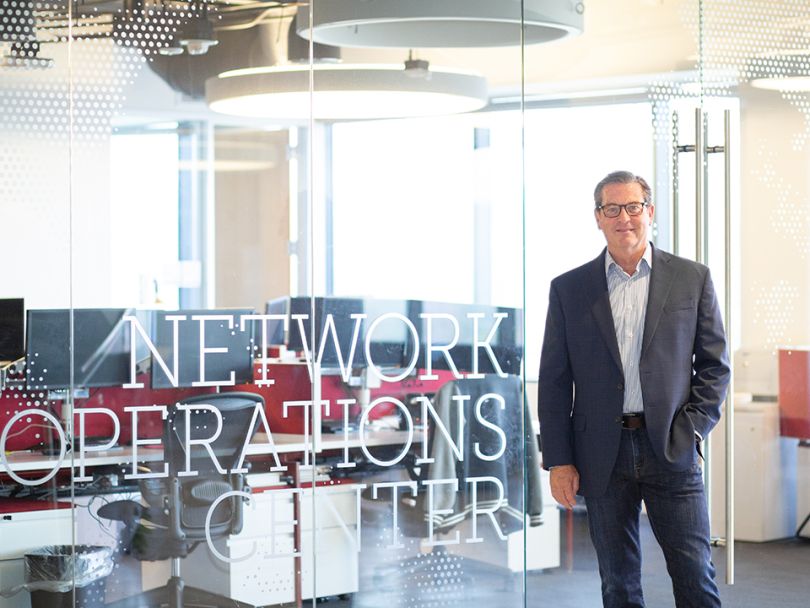 How does Boingo help new and existing hires channel their creativity and innovation?
Investing in the long-term success of our team members is a win-win. 
I host a CEO luncheon with new hires each month to teach employees about the Boingo story and milestones. This provides a good sense of our history and where we are strategically headed. It helps give them a sense of purpose for the work they do — and gets everyone aligned on our "change before you have to" mindset.  
Professional development programs, lunch and learns and technical trainings are available to all employees. We have clubs like Boingo Women and Boingo Veterans where Boingoites come together to support and mentor one another. 
And hackathons. We love hackathons. Boingo hosts an annual hackathon to give anyone at the company the opportunity to create the next big product for our business. You'd be amazed to see the innovation, creativity and teamwork this inspires. Over 60 percent of their ideas are often turned into real-life Boingo products and services.