In South Korea, trends fade as fast as they happen.
That's largely due to how connected Koreans are: 85 percent of South Koreans use social media, setting the third-highest rate of active social media users in the world, according to Linkfluence, a social media intelligence firm. 
"If something happens, you see it on the internet within seconds, and the entire country finds out," said Jiyun Choi, a general manager of international markets for iHerb, an e-commerce site that sells natural products. "Internet information flows so much faster in Korea than any other country." 
It's also a market where consumers care less about brand loyalty and more about best prices and better usage, according to Societe Generale, a French multinational investment bank and financial services company. Additionally, South Korea is roughly the size of Indiana — but has about 45 million more people than the Midwest state.
"It's a very dynamic and exciting market, and the only way you can meet the demands of the consumers is by executing locally," Choi said. 
Choi, who oversees a team of eight from iHerb's Pasadena headquarters, including a team of five from iHerb's Seoul office, is tasked with growing the brand's presence in Korea, a market known for its speed and volatility. 
A global marketer with 20 years of experience, Choi shares what steps she's taken to bring a hyperlocalized marketing approach to a Korean market filled with unique consumer differences.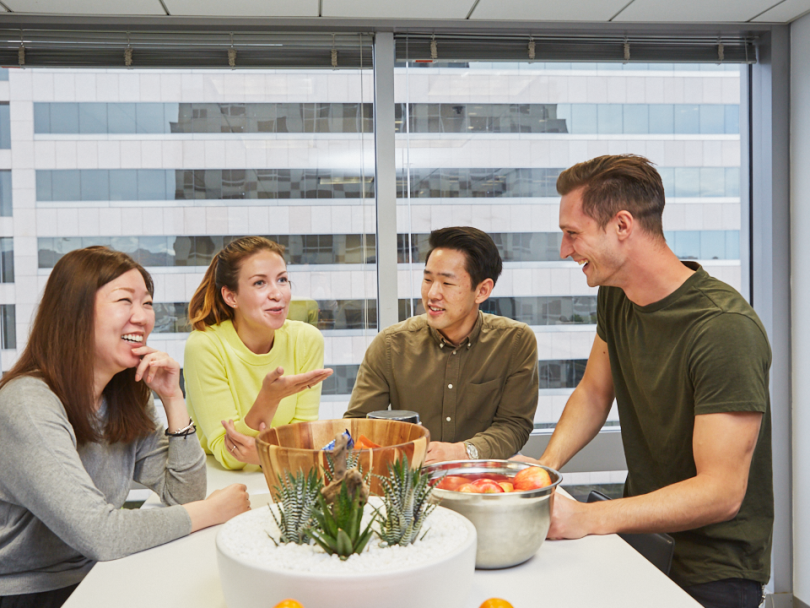 You've worked with companies like Samsung, Ticketmaster and American Express in establishing brand presence in overseas markets. What's involved in that process? 
The process begins with a deep understanding of the market: who your competitors are, where your brand stands, what your brand's strengths and weaknesses are, how consumer behavior is different and what marketing channels are utilized. Once you gain that understanding, then you begin to see what the consumer needs are and where your brand or product stands in terms of what we can offer. From there, you develop a marketing strategy accordingly.
What are some logistical hurdles and challenges you've faced building brand presence overseas?  
You almost always have a U.S. headquarters or counterparts in different countries, which presents time zone challenges. Seoul is 16 hours ahead, so I start my day later. I hold most of my meetings with my U.S. colleagues and our executive team during the afternoon, then I start work with our Korea team around 4 or 5 p.m. and wrap up my day around 10 p.m.
Additionally, in Asian culture, there's a lot of emphasis on building business relationships in person. My Seoul team simply doesn't feel comfortable having a video meeting, so I try to save all my important meetings until I can be there in person during one of my quarterly visits to Korea.
TOTALLY IMMERSED
Choi spends at least one hour every day getting up to speed on what's going on in the Korean market by reading Korean news; searching for trends on Korean websites; reading Korean reviews about iHerb; watching Korean dramas; and listening to Korean music. 
How did you gain an understanding of iHerb's role in the Korean market?
It's impossible to do it without a team in Korea. When I first joined a year ago, the plan was not to open a Korean office. Within a few months, I realized that without having a team of people with local knowledge, expertise and connections, it would be impossible to grow at the rate we wanted to. I proposed this to our executive team and they granted approval to open an office in Seoul. 
How do you ensure iHerb accounts for the Korean market's key differences?
I overcommunicate to the executive team how different our Korea market is, what our competitors are doing, what the consumers are wanting, and how these needs differ from those in our U.S. market. The Korean e-commerce market is highly competitive and compared to other markets, iHerb faces some of the toughest competition in Korea. In order to succeed, we have to clearly understand these differences and develop strategies accordingly.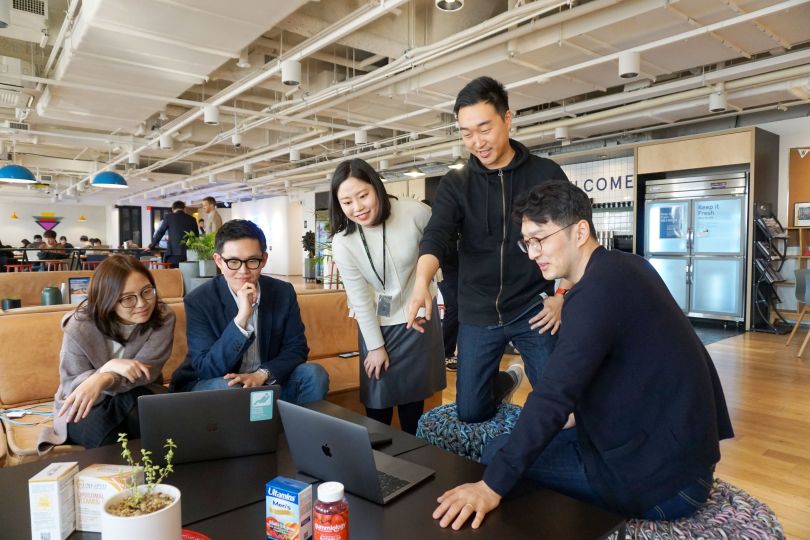 What are some of the strategies you've implemented specific to iHerb's growth in Korea?
We're focused on finding new channels to market that we haven't used in the past, such as social media. In Korea, consumers spend more time on YouTube and Instagram than any other channel, and KakaoTalk is the main chat app, so we're developing marketing strategies that target users on those platforms. Additionally, 90 percent of our competitors' transactions are done over mobile, and this is an area of opportunity for us to improve mobile and app experiences.
Global Reach
iHerb isn't just in Korea. The company has a global customer base in more than 150 countries. Currently, General Manager Ilya Mikin is leading a similar hyperlocalized approach in the Russian market.
What's your main focus to gain a competitive advantage in Korea?
Our biggest competitive edge is that no other health food supplement company in the world delivers on our product selection, quality and authenticity. Our competitors work off an open marketplace, where anyone can come in and sell supplements without disclosing where they're being stored, where they're coming from or if they're authentic. 
We also have high-quality, great-value house brands such as California Gold Nutrition that has incredible potential in Korea. One of our key focus areas this year is to aggressively market our house brands in Korea.