Five years ago, three data-obsessed techies had enough. 
The market research industry was suffering from inefficiencies and subpar insights. There was a serious lack of easy, accurate tools that could gather feedback capable of affecting meaningful change for brands. As it would turn out, collecting accurate data was something researchers had been struggling with for years. 
A lack of first-party survey responses could lead to difficulties in collecting information from the correct audience at the correct scale. "Walled garden" data, or otherwise inaccessible information about ad traffic and online shopping behaviors, was an issue companies ran into all the time when attempting to use customer insights to provide a better product or experience. 
Why did collecting good data have to be so hard?
In 2015, Armen Adjemian, Armen Petrosian and Drew Kutcharian thought there had to be a better way. They got to work building a solution: an insights data platform they named DISQO. The plan was to provide tools that would allow researchers to access first-party audience data that would provide real information about products with more accuracy and ease than ever before.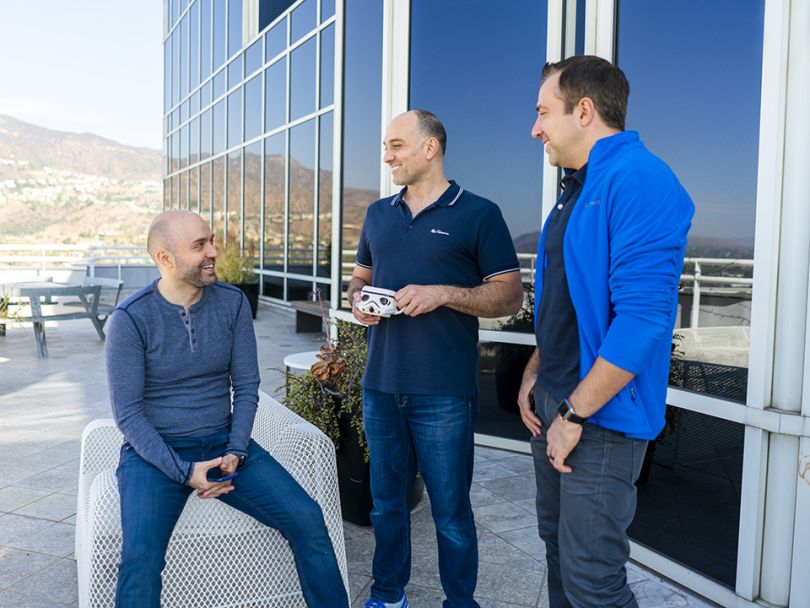 Three years later, those founders had a lot to show for their work. After securing $13.5 million in funding in 2018, DISQO had doubled in size. With several cutting-edge tools to help researchers tap into first-party opinions and a growing client base, they had crafted a solution that they said the market desperately needed. 
Through its mobile app, a behavioral audience platform, and the ability to extract data beyond the "walled garden," leaders from DISQO said marketers were finally able to tap into useful specifics about how their brands were actually performing. 
Today, DISQO continues keeping up with the industry at a quick clip and is again looking to double in size. With over 10 million DISQO audience members, several new offices and the launch of an ad measurement product, leaders say there are no plans to slow down.
 
Watching people grow and pushing ourselves to perform at our peak are truly the most rewarding aspects of the journey."

For Adjemian, seeing his company scale has been a dream. While he says the solutions he's helping to create are knocking down walls and making waves in the marketing insights community, the people behind the product remain an important and inspiring aspect of his work.
"The sheer volume of first-party data we work with is impressive in its own right, but its power to inform decisions, predict outcomes and create a lasting impact is truly exciting," he said. "That, combined with watching people grow, bringing on amazing talent and pushing ourselves to perform at our peak are truly the most rewarding aspects of the journey." 
We sat down with Adjemian to learn more about how far DISQO has come and how the company's entrepreneurial spirit allows it to stay ahead of the curve.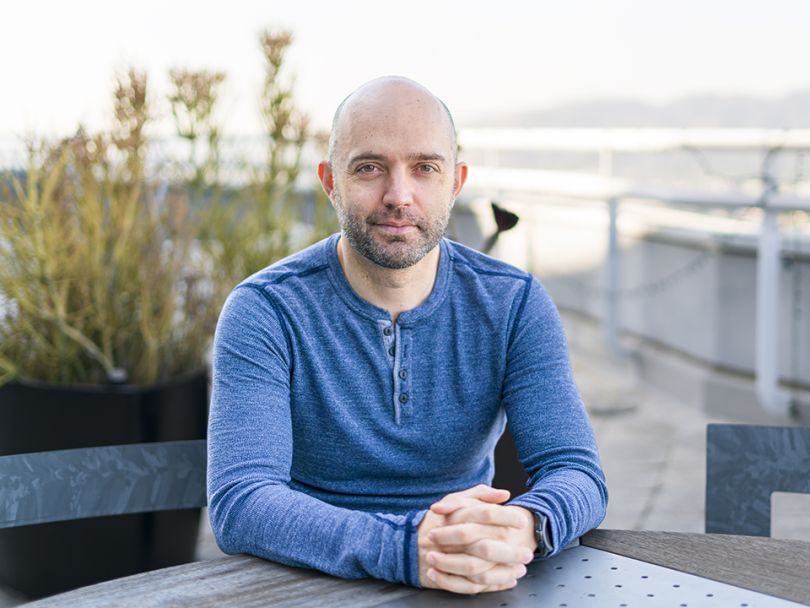 What is the founding story of DISQO? What is your relationship with the other co-founders? 
Before we were co-founders of DISQO, we were friends and colleagues who had known each other for well over a decade. In 2014, we saw firsthand how fragmented data was adversely affecting the market research industry and the companies they serve. As a result, we founded DISQO to deliver true, first-party insights based on accurate data from real people. 
When you create something from scratch, you have the opportunity to set the momentum and work with people who have the same drive and ambition as you. This was very appealing, and I've loved the journey it's put us on. Every day, we're constantly building, evolving and learning. 
DISQO is experiencing a lot of growth. What are some aspects of your company culture that you're taking care to preserve?
One core aspect of our culture is our collective drive. We are problem-solvers who have an agile mindset, believe in failing fast and are never satisfied with the status quo. As we grow, we continue to hire people who share in our drive, enthusiasm, collaborative spirit and problem-solving mindset.
We employ an OKR infrastructure to focus on and measure what matters. Specifically, we've created top-down and bottom-up objectives for the company, and we communicate those objectives to the entire team to have buy-in and transparency across the board. From there, we continually improve upon our infrastructure, processes and self-assessment capabilities, which help us keep track, identify opportunities for growth and share progress across the entire company.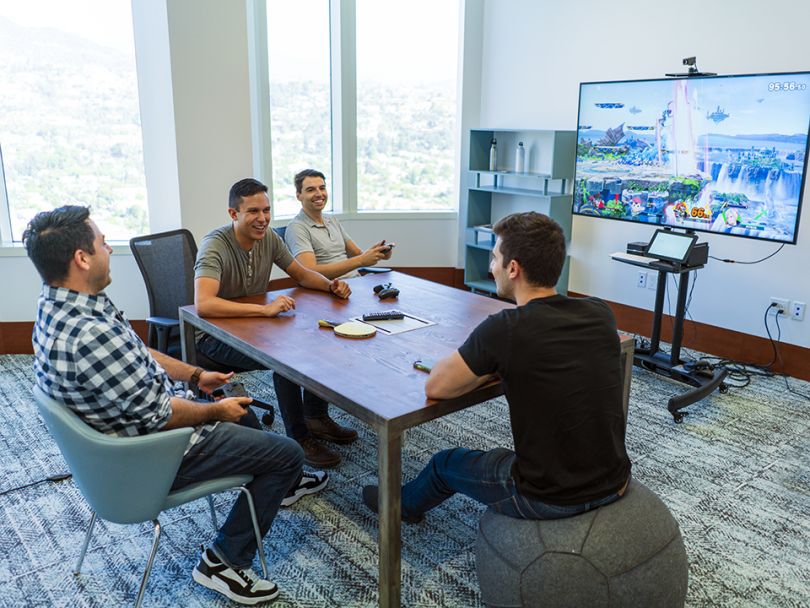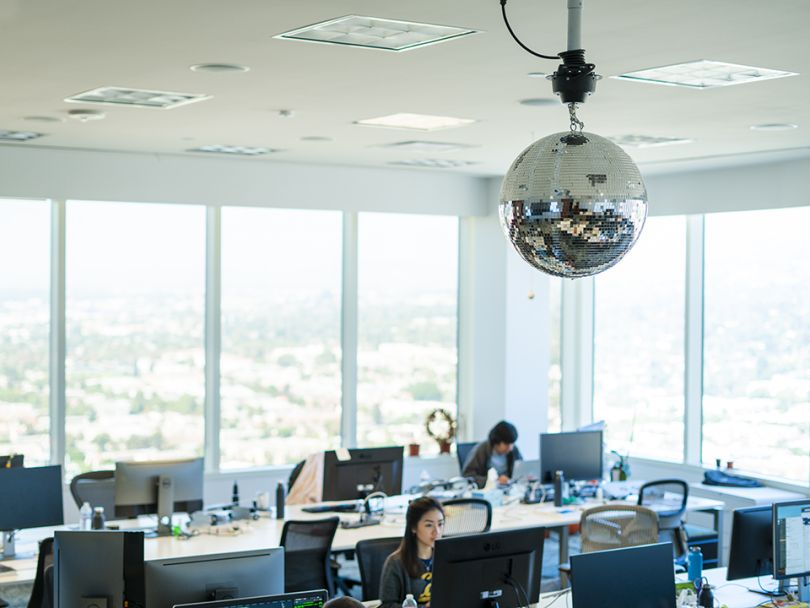 As an entrepreneur, what advice do you have for your employees looking to try new ideas?
Build a data-driven model of how new ideas will be assessed. When you can confidently measure the impact of your tests, you can innovate faster and more effectively. Measure everything!
At DISQO, we are constantly running experiments to test how even the smallest adjustments could affect the user experience, engagement and retention. When a test proves promising, we dig deeper, verify the results, make a decision and move on to the next test. Even if a test doesn't work out, you still glean valuable insights into your business and your customers.
We heard that you were focusing on a new ad measurement solution. What does that mean for your customers and for the future of DISQO? 
Connecting what people say and actually do provides infinitely more insight than attitudinal or behavioral data on its own. Our new ad measurement solution empowers marketers to understand and improve every ad dollar spent by measuring the consumer journey in real-time. For the first time, marketers can see the true effect advertising has on their target audience.
While we evaluate where we are and where we are headed on a regular cadence — and nuanced product goals might shift accordingly — we have consistently held the belief that quality consumer data leads to better products, and in turn, happier consumers.