To make a live, interactive video series for millions of app members — for engineers who had never done anything like this before —  Tinder's "Swipe Night" seemed insurmountable.
For the first time, a mobile app would run a choose-your-own-adventure live video series in an end-of-the-world type saga. The series, created to boost member engagement, would also mark Tinder's preliminary efforts deploying video streaming services on its platform.
It required an almost entirely new infrastructure within the Tinder app, and one that engineers wouldn't even be able to fully test ahead of its live October rollout.
There was no initial script or blueprint — just idea and ambition. 
"The largest challenge we had was sheer uncertainty," said Tinder Engineering Manager II Josh Gafni. "Uncertainty around new competencies like video streaming that we had to acquire, and uncertainty in the product strategy because there weren't any case studies or proxies to compare this to. This was the first of its kind." 
After four months in development that included testing fractions of the four-part video series in already existing Tinder features, Swipe Night ran every Sunday evening during October 2019 across the entire continental U.S.
Tinder deemed it a success, reporting increases in member engagement — and matches — following the airing of Swipe Night.
Here's how they did it.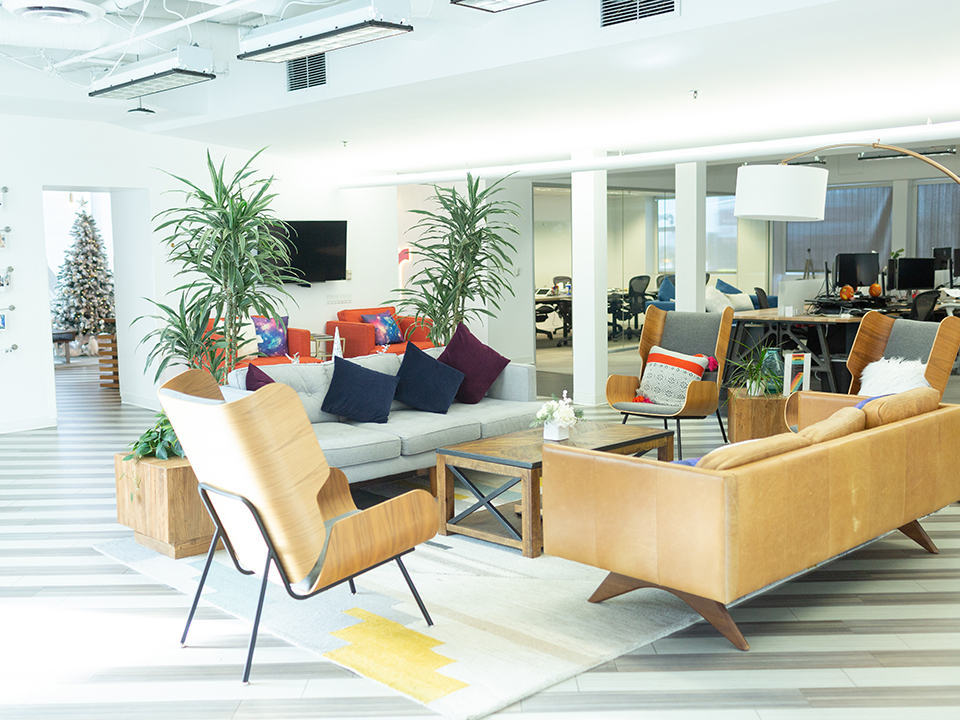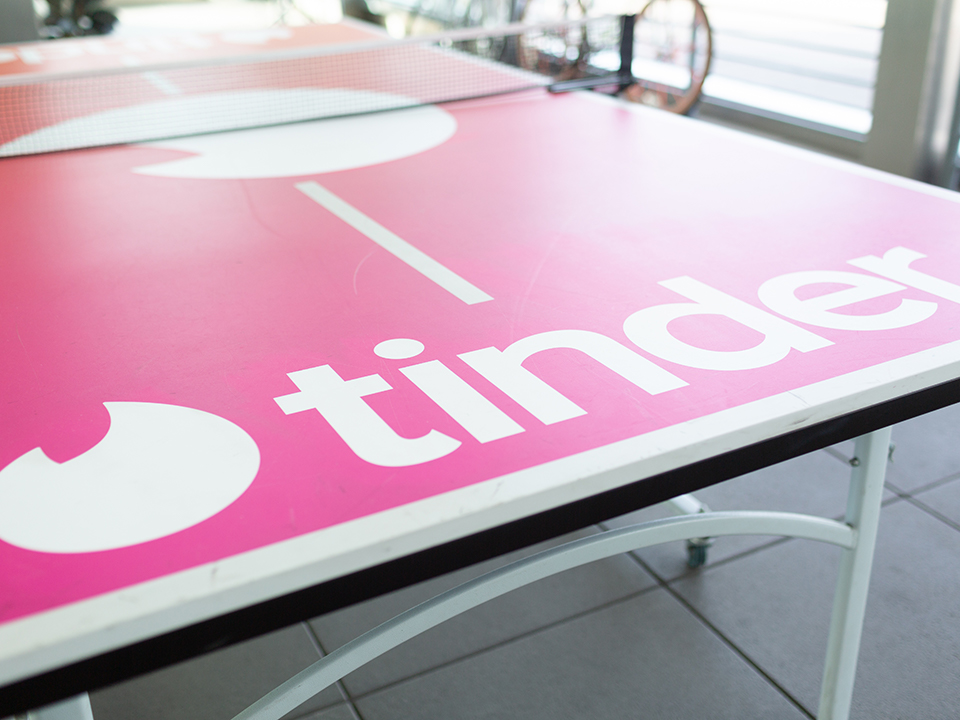 Swipe Night's core challenges
With Swipe Night, Tinder hoped to increase engagement between the app and its largest member base, Gen Z, through a shared digital experience that allowed members to synchronously engage with one another. 
At the end of the saga, participants would learn about themselves, and others, while discovering Tinder members who shared their interests.  
"When examining what brings people together in real life, we observed that venues like bars, concerts, and events naturally brought a group of like-minded people together around a shared interest," Gafni said. "We wanted to scale the 'feeling' of these shared experiences digitally."
Gafni oversees Tinder's "Z team," which consists of iOS, Android and back-end engineers who draw from Gen Z insights to determine what's next for Tinder. Functioning like an early-stage startup, his team moves, learns and iterates quickly, while cross-functioning with marketing, business development and consumer insights. 
As participants moved through the four-to-seven minute apocalyptic stories, they had to make decisions that pivoted the plot accordingly — help someone who is injured, or ignore them? Insult the party's host, Molly, or compliment her? 
When finished, individual choices and outcomes would post to Tinder dating profiles, acting as a conversation starter or even a compass on whether or not someone is a good match. Members could see who elected to insult Molly, and then ask that person how the story changed as a result.
The "choose-your-own" digital adventure approach Tinder opted for to boost engagement is not new to Gen Z audiences. In 2018, Netflix released "Black Mirror: Bandersnatch," an interactive episode that allowed viewers to pick storyline options that changed the plot and ending. The entertainment streaming giant deemed it a success and promised more interactive content to come, but viewers with outdated mobile devices were unable to participate.
 
One of the riskiest components of the project was the release ... the rollout would be zero to 100 instantly."

Tinder had to make sure all members, regardless of mobile type, could access the series. Its engineers would get just one shot to nail it due to Swipe Night's limited availability from 6 p.m. to midnight on Sunday, Oct 6. 
"One of the riskiest components of the project was the release," said Danielle Zegelstein, a back-end software engineer at Tinder. "Most of the infrastructure for this feature was new, the rollout would be zero to 100 instantly, and we'd have massive push notification campaigns to invite members to participate, which would cause spikey traffic patterns."
Zegelstein first joined Tinder as an intern, then moved into a full-time engineering role in June 2018. Her team codes the API and builds integrations with databases specifically for new member experiences targeting those between the ages of 18-25 years old. 
Gafni said there was also uncertainty throughout the development of the product, given that the team was building out the infrastructure without having the video content available or a script to follow.  
"It took using our imaginations to figure out how this system should work and function because we had to build it in parallel with the script being developed by the writers," Gafni said. 
"One of my product managers, Kyle, likes to say, 'We built the plane as we were flying it,'" Zegelstein said.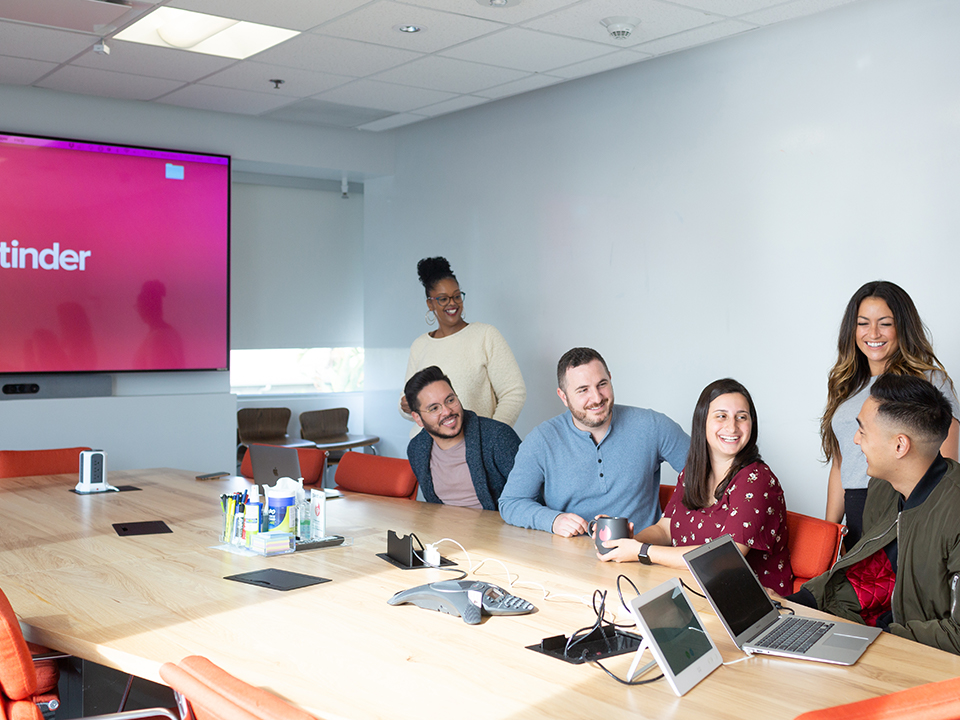 Getting the plane to fly
Tinder's engineering began architecting the feature in May, under the directions that "Swipe Night" needed to branch a story narrative and that a member's decision would affect what other members they would see at the end of the experience. 
"It wasn't until the end of July that we received final project specifications," Zegelstein said. "So, we developed quickly, embraced changes as necessary and were willing to reprioritize our tasks. The one certain thing was uncertainty."
They started by drafting an "MVP, MLP Premium" framework, which allowed them to bucket collective feature ideas from the team, while also creating a mindset of progression. 
The MVP included the must-haves, or necessary components, to make Swipe Night work from end-to-end, like entry screen, streaming video and swipeable "choice cards."
Gafni said their MLP (Minimum Loveable Product) featured goals they would strive for, including a live member counter and re-skinning Tinder to make it feel like "night mode." Above that, there was a wish list of features that were unlikely to make the final cut.
 
Through these milestones, we gained confidence that individual components of the feature were functionally sound."

From there, the team followed a Trojan Horse milestone strategy, which meant building and releasing components that were riskiest to develop for Swipe Night and adding them to other features within Tinder.
To solidify their video streaming strategy, for instance, they replaced the photo background of their Tinder U modal with a video. And to introduce a live counter, they deployed one in Swipe Surge, a Tinder feature that alerts members when there's a rush of member activity in their locations. 
For the sudden increases in traffic that they anticipated from their push notification campaign, they load tested "Swipe Night" infrastructure and Tinder as a whole, conducting extensive testing in a development environment to ensure Tinder could scale to multiple times its current load.
"Through these milestones, we gained confidence that individual components of the feature were functionally sound," Zegelstein said.
The final load test they conducted in production was a push notification sent to members across the entire country to mirror the traffic patterns expected for Swipe Night's premiere.
"From that point, we knew we were ready to launch," Zegelstein said.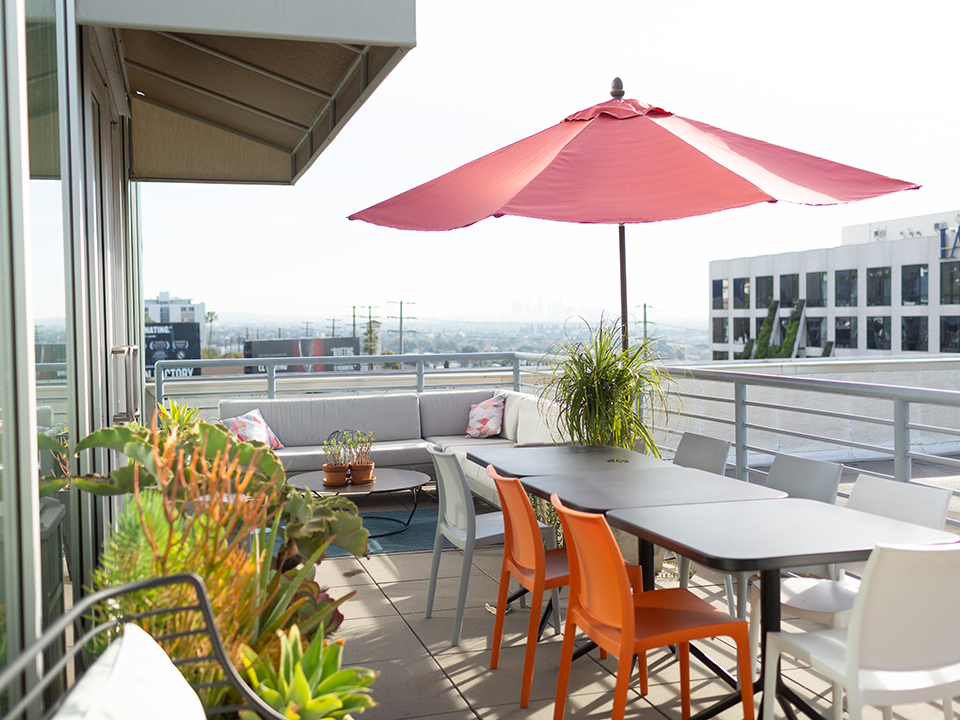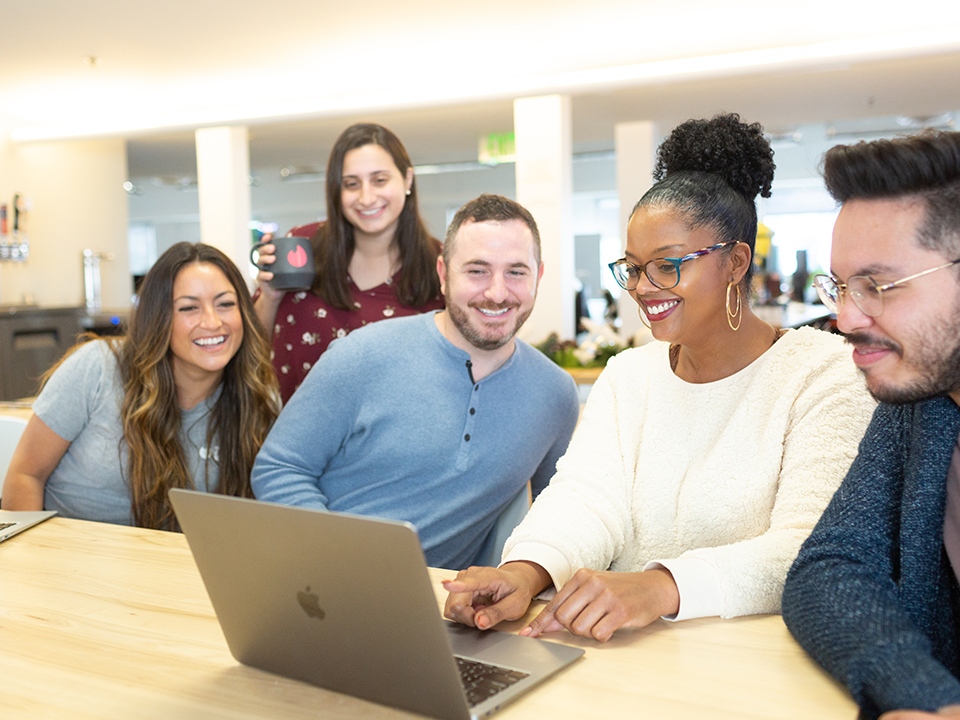 Launch night and beyond
When Oct. 6 finally came around, reporters, plus many of Zegelstein and Gafni's colleagues, gathered in Tinder's LA office for the release of "Swipe Night."
"The company made this a huge, exciting production," Gafni said. "The office was themed to match our Swipe Night branding, and there were dozens of us there to support the feature and to monitor and resolve problems on the fly."
"The Swipe Night launch was thrilling," Zegelstein said. "As 6 p.m. Eastern neared, everybody gathered around as I turned on the feature. We immediately saw the first spike in traffic, and the office filled with applause."
Within the first hour, Tinder had exceeded their traffic estimate for the entire first night premiere of Swipe Night.
 
We're excited to think deeply about creating more digitally shared experiences on the Tinder platform."

"Fast-forward a few hours later, and we hit our season goal with three whole episodes to go," Gafni said. 
The success continued through the remainder of the month. According to TechCrunch, Tinder reported an increase of 437,000 members in Q3, a rise in female engagement, and 30 percent more matches on Sunday nights compared to non-Swipe Night Sunday evenings. 
Now, the team looks to share Swipe Night's first season to other parts of the world in early 2020, which will involve building out infrastructure, adding translations and tailoring the experience to international markets. 
"We're excited to think deeply about creating more digitally shared experiences on the Tinder platform for different audiences and use cases," Gafni said. "It's a direction we feel that Tinder is uniquely positioned to take and one that lends itself to a lot of exciting innovation."