At SteelHouse, life is more than just work.
They've incorporated this mindset into everything they do, from the marketing-automation products they build to free up time for their clients, to their gratuitous company perks (yes, that includes paying for your vacation).
It's this mentality, coupled with a "come as you are" attitude, that has led to an office culture where employees feel welcomed and enjoy coming to work.
"I've never been at a company so focused on making sure its employees are happy and healthy, both mentally and physically," said Sharon Hom, a senior interactive designer at SteelHouse. "I'm still adjusting my own mentality to this new way of work life, but I'm so lucky to have a manager and teammates that remind and encourage each other constantly to simply take care of ourselves."
We caught up with Sharon and two of her colleagues to learn more.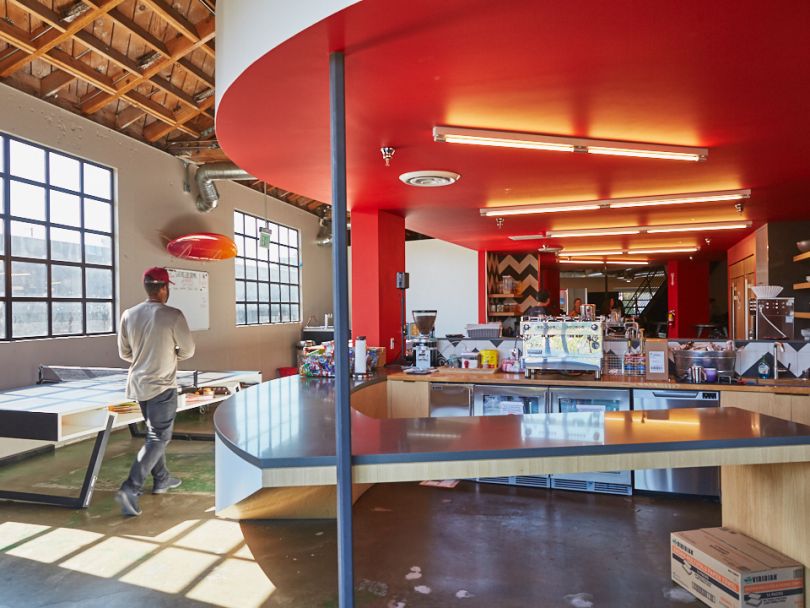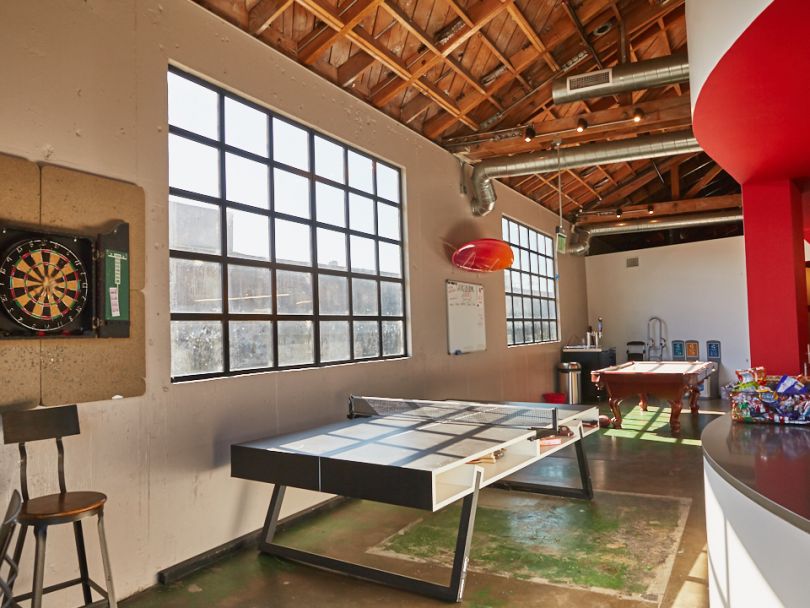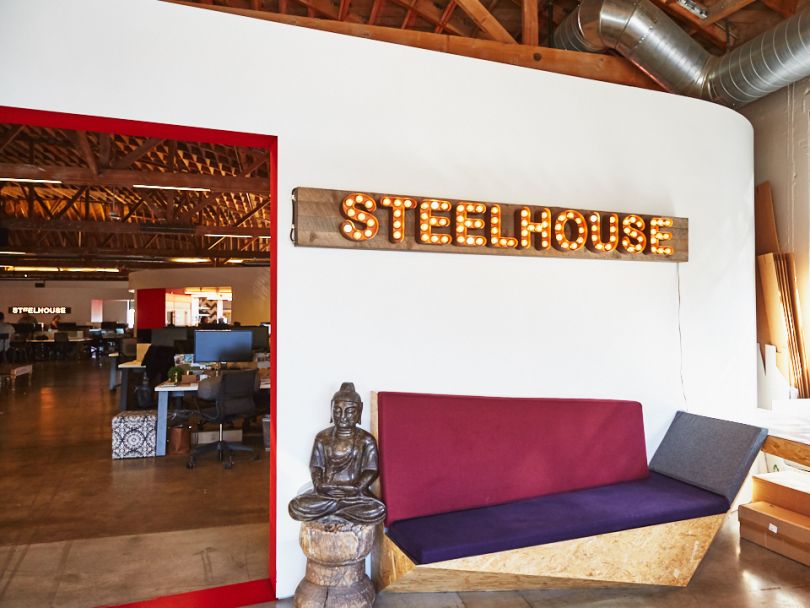 FOUNDED: 2009
EMPLOYEES: 150+
WHAT THEY DO: Brands of all sizes, including some huge ones like Virgin America, Tumi and Staples, have used SteelHouse's platform and services to build advertising and marketing campaigns for display, mobile, ConnectedTV and social media. 
WHERE THEY DO IT: Culver City
STEELHOUSE DAYS: To ensure every month offers a three-day weekend for their employees, the company hosts a "SteelHouse Day" during months that don't have holidays. 
VACATION SPENDS: Every team member is given a $2,000 annual stipend to use for their unlimited vacation. At your five-year mark, that amount increases to $5,000, then $6,000 for six years, and $7,000 for your seventh year.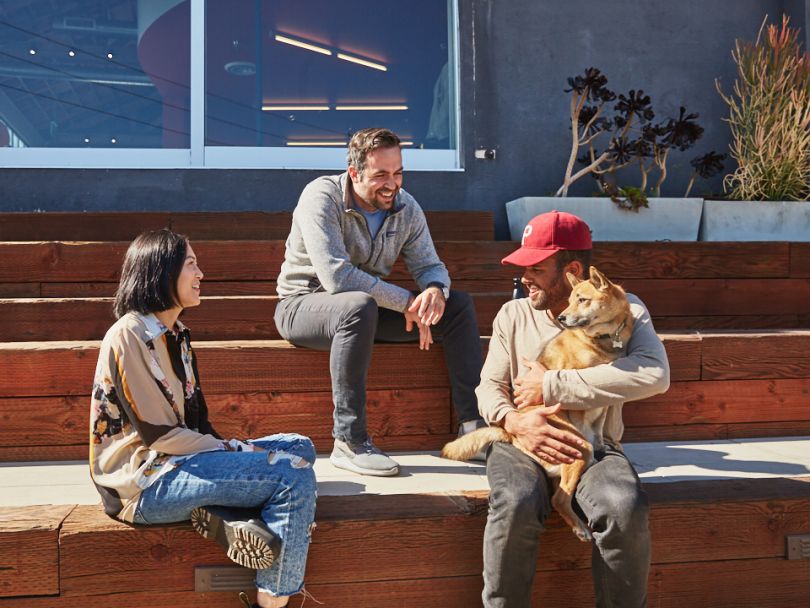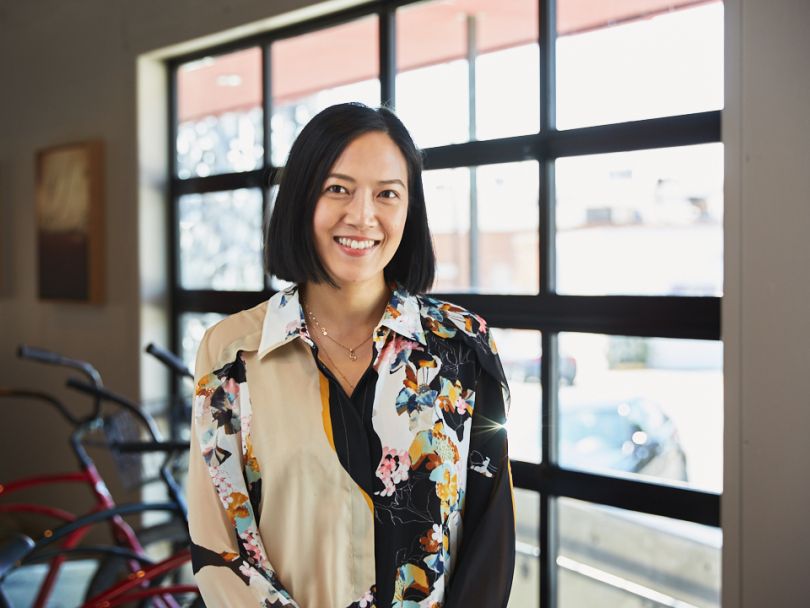 Sharon Hom, Senior Interactive Designer
As a senior interactive designer, Sharon and her team design SteelHouse's website and aesthetic, which often dictates someone's first impression of the company. These designs help define SteelHouse as a brand while sharing their story through a combination of their technology and culture. 
What were you most looking forward to when you joined SteelHouse about seven months ago?
I was most looking forward to being in an environment where the main perk was trust — really, they even led with that in my offer letter! When I met my current team in the interview process, I could already tell they trusted me to do what they were hiring me to do (a seemingly straightforward thing to expect from your leaders, yet surprisingly hard to find), but to also get my work done without having to constantly check in on me or tie me to my desk. Having this freedom and trust has been a game changer, as it's allowed me to be so much happier and productive at work.
We hear your team is redesigning the website to reflect SteelHouse's culture. What's the reasoning behind this?
One of the best things about working here is how everyone embraces a real work-life balance. We believe there's more to life than work, and our products sort of embody that spirit, too. Everything we build for advertisers is designed to make their lives easier and give them time back in their day, and in a way, it's how we export our culture to our customers. We believe it's very important for that to shine through in our website design as well. 
We want to communicate that SteelHouse doesn't take itself too seriously, especially since adtech has a reputation for being super serious and buttoned up. You'll see this in the copy, some of the typography choices we're making, and in some of the new layout choices. 
 
I was most looking forward to being in an environment where the main perk was trust — really, they even led with that in my offer letter!"

Speaking of work-life balance, how does SteelHouse support this and how have you taken advantage of it? 
A lot of companies give you great benefits, which is awesome in itself, but you tend to feel guilty taking time off to actually use those benefits. This year, I've had to deal with some personal health issues where I've had to go to several doctors' appointments. My manager has told me time and time again not to feel guilty for these appointments and that it's most important to take care of myself. It feels great knowing they have my back when it comes to my health and that I'm not just another body here.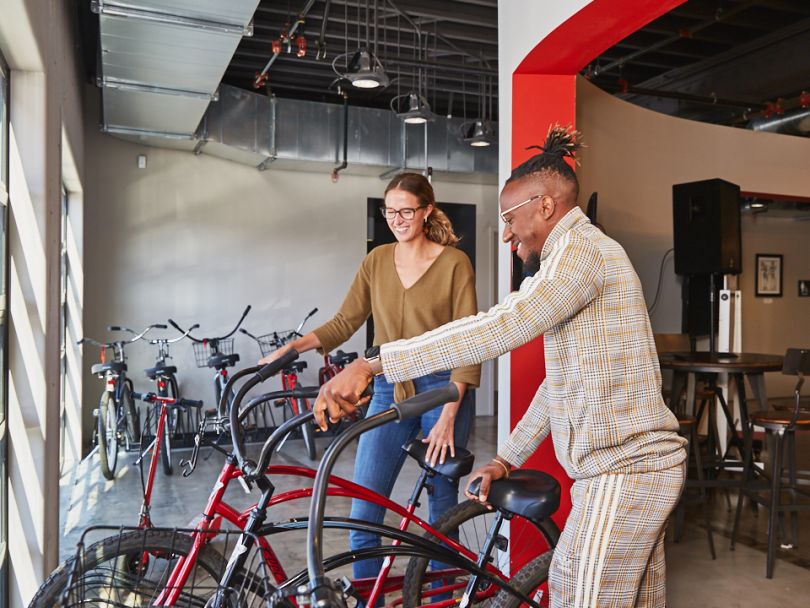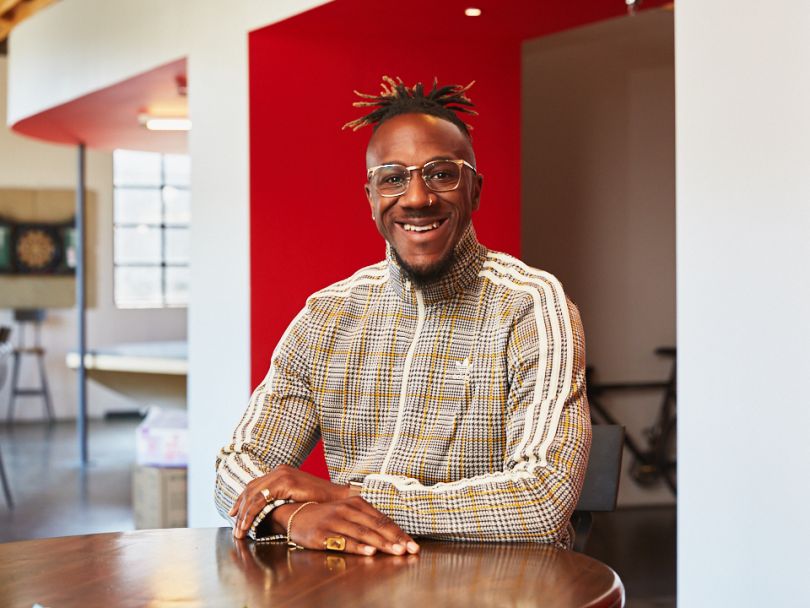 Gregory Efiom, Account Executive
Greg may have only just begun at SteelHouse three months ago, but his colleagues say it seems like he's been here for years. He makes it a point to attend almost all of the company's cultural-enhancing activities, and he said he's inspired by CEO Mark Douglas's philosophy around every employee being equally as important. 
How has SteelHouse's culture helped you feel welcome since you've started?
SteelHouse's culture has felt very welcoming, and it felt like they rolled out the red carpet for me that first week. On my first day, they had a full spread barbecue that included steaks, burgers and plenty of drinks. It didn't stop there — I got to spend a lot of quality time with people who have been with the company from the beginning. My favorite part was that nothing ever felt forced or timed. I was able to gain a deep understanding of SteelHouse's DNA and the direction we are headed. 
Our welcoming culture also encourages everyone to be themselves and share what makes you unique. I admire that, instead of an expectation to conform, there's an expectation for you to genuinely be yourself. That level of inclusion has made it really easy for me to assimilate into the SH family.
What gets you excited to come to work each day? 
It never feels like a job. There is a never-ending learning curve in a fast-moving industry, but it's fun taking on challenges with people you genuinely consider friends. It also doesn't hurt that we have a fully-stocked kitchen.
 
I admire that, instead of an expectation to conform, there's an expectation for you to genuinely be yourself."

How has SteelHouse's culture stood out from places you've worked previously?
What makes our culture unique is that nobody is looked at as an "employee." The culture revolves around everyone being autonomous and having the opportunity to work in a way that makes you successful. For some, that means working from different coffee shops around the world, and for others, that is coming in daily to SteelHouse HQ to collaborate with others in person. No matter what your cup of tea — or coffee —  is, SteelHouse will try it's hardest to serve it so you'll succeed.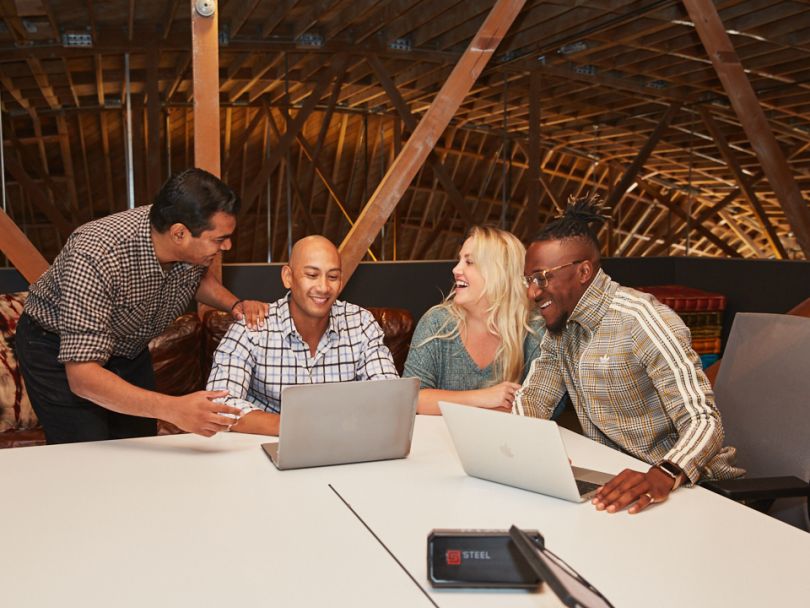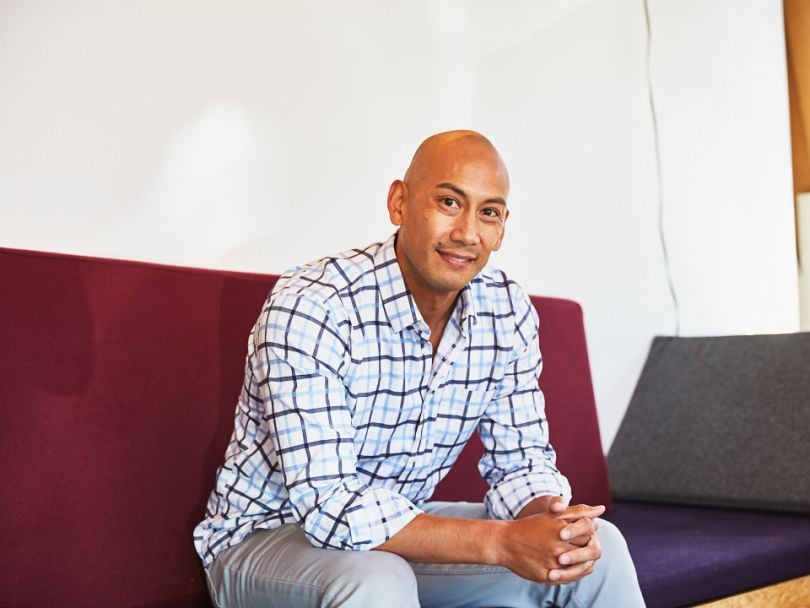 Mike Cruz, Account Executive
Mike joined SteelHouse two years ago, and we're told his passion for the company mirrors the excitement that his team shares when they see him walk into the office each morning. He's a familiar face and can often be seen at SteelHouse-hosted events like happy hours, sports events and volunteer opportunities. 
What events or opportunities does SteelHouse host to foster workplace culture? 
The better question is what opportunities doesn't SteelHouse host? We have weekly culture classes that are open to all employees like fitness, knitting and dating tips. We've got our upcoming Halloween, holiday and company parties — and whatever party we feel like hosting in between. Basically, we create an endless pipeline of opportunities to celebrate together, and more importantly, one another. 
How does the culture on your sales team reflect of complement the SteelHouse's culture as a whole? 
We embrace a "work harder, play harder" mindset. Clearly, we like to have fun, but that's in sidestep with how dedicated we are to helping one another succeed and keeping our clients happy. Also, everyone on my team, and throughout SteelHouse, is encouraged to ask questions. Everywhere you look there's always someone here to support you and help you find the answer. 
 
Everywhere you look there's always someone here to support you and help you find the answer."  

What are some of the volunteer initiatives that have you been a part of? 
I've participated in beach clean-ups, food and clothing drives, donations, blood drives, and more. Up next is our bake sale for Breast Cancer Awareness Month — all proceeds will be donated!