We've all picked up a shirt or hat labeled "one-size," and realized in the fitting room that there really is no such thing as one-size-fits-all. That same principle is what drives InvestCloud in the fintech space — their team understands that guiding digital solutions for investment managers requires tailoring based on the unique shape of each company's goals and priorities.
Headquartered in Los Angeles with a global presence — more than 30 countries are represented in its LA office alone — InvestCloud develops digital financial solutions that are pre-integrated into the cloud. We met with three of their team members to learn more about what it's like inside InvestCloud's company culture.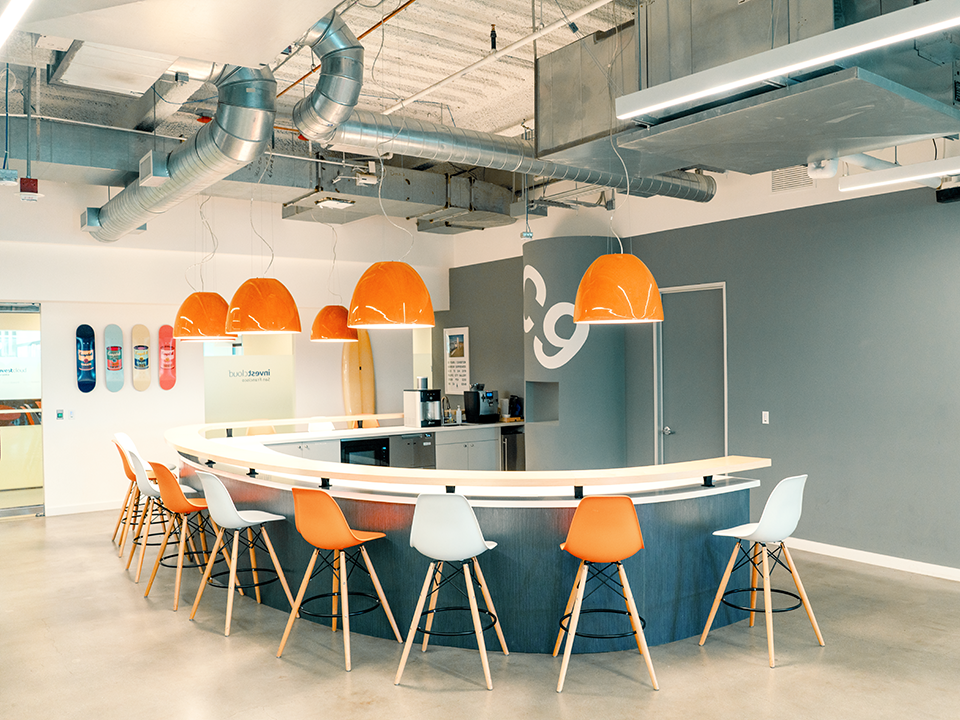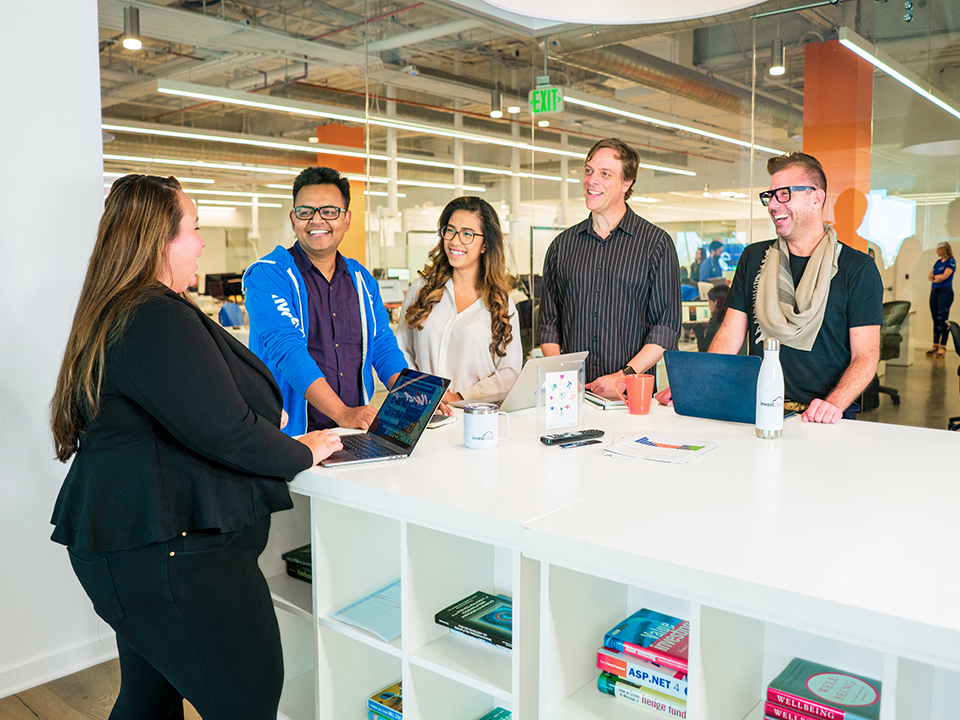 FOUNDED: 2010
EMPLOYEES: 300+; 130 locally 
WHAT THEY DO: InvestCloud creates customized digital financial applications and intuitive operations solutions using an ever-expanding library of cloud-based modular apps.
WHERE THEY DO IT: West Hollywood
PERKS TO MENTION: Weekly themed happy hours and gym membership reimbursement with an on-site gym. 
INTERNATIONAL PRESENCE: InvestCloud is proudly diverse, with more than 30 countries represented in the LA office alone.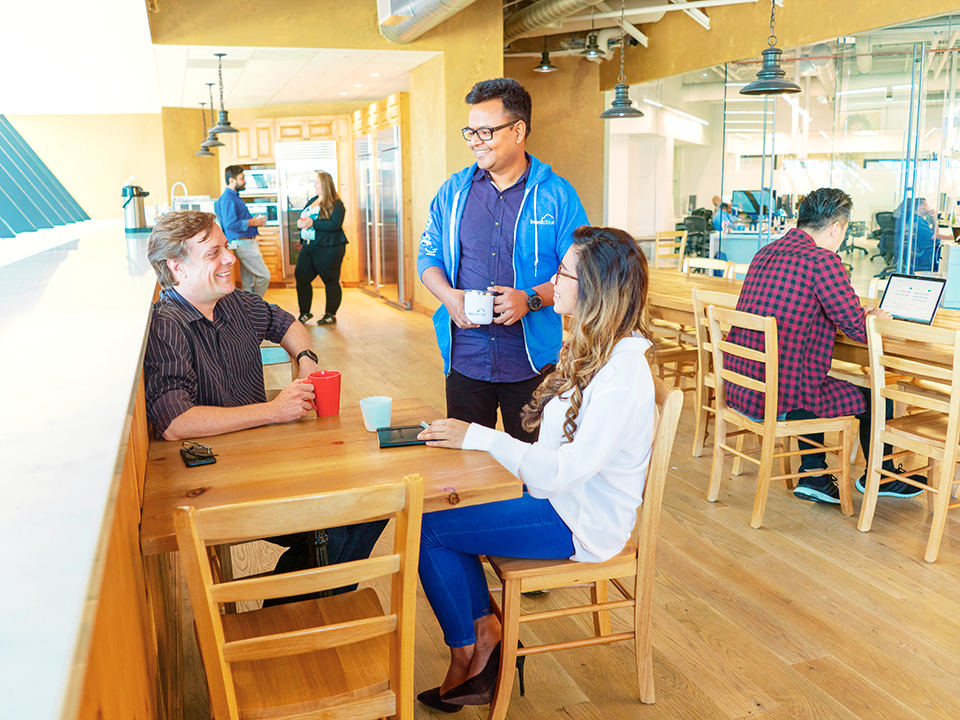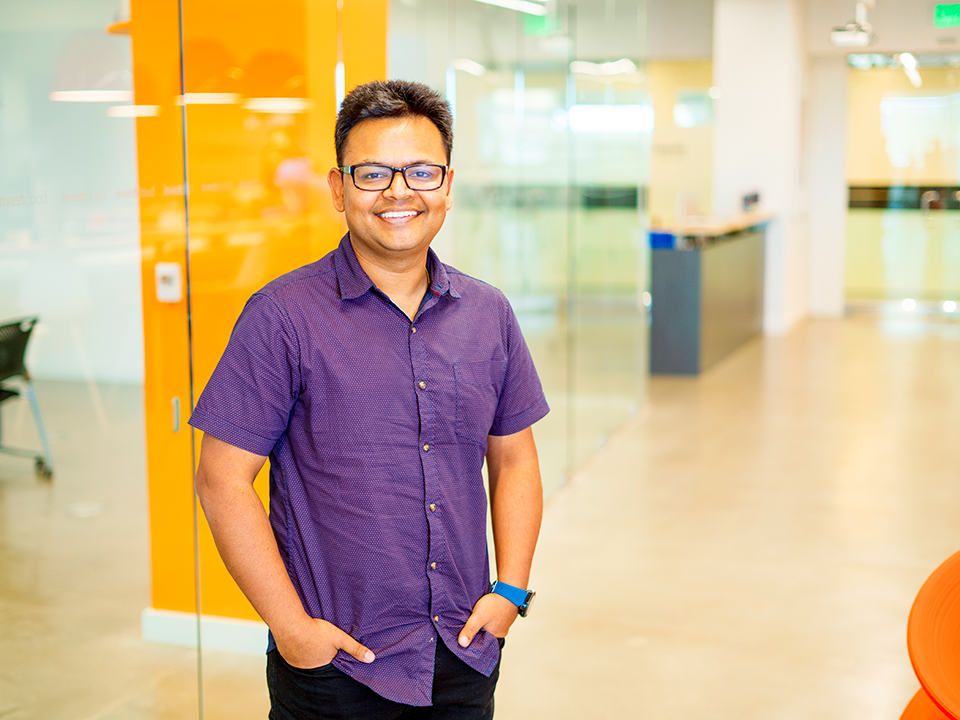 Deba Thakurta, Senior Java Developer 
Deba works alongside InvestCloud's team of back-end developers, maintaining and improving the company's product suite and encouraging the continued growth of the team and product.
WICKET GOALS: Outside the office, Deba enjoys playing outdoor sports, including cricket and soccer.
How are InvestCloud team members encouraged to branch out of their department and cross-collaborate with other teams? 
InvestCloud hosts bi-weekly knowledge sharing sessions called Project A-Team. Each week, a selected employee is given a topic related to a specific project or department within the company. In the interest of learning everything they can about that topic, they consult and interact with the relevant department. Then, they prepare a presentation for the company showcasing what they have learned. It's a great way for departments to mingle and ultimately creates team building across the company.
Tell us about a project your team has developed. What impact does that have on your company and its main mission? 
My latest team project focuses on providing a completely automated robo-platform for onboarding clients. This is a recent and very exciting product within the fintech industry and will completely revolutionize end-user experience, removing the complex manual processes that are difficult to track and maintain. It will also provide an integrated digital solution to help advisors present an entirely digital experience to the end users. Currently, one of the biggest challenges of the financial industry is keeping up with technology and appealing to younger generations. This new product is an industry-leading offering that will appeal to multiple generations, and provide the industry with much-needed improvements to efficiency.
 
[Project A-Team is] a great way for departments to mingle and ultimately creates team building across the company."

How do you participate in your company's culture?
I have participated in several of InvestCloud's team outings. Our annual ski resort retreat is held at Mammoth, which is always a great opportunity to get to know colleagues, as well as their friends and families outside of the office. We also participate in several charity events including the yearly Food-On-Foot drive, where we visit the local community to help feed and clothe the homeless.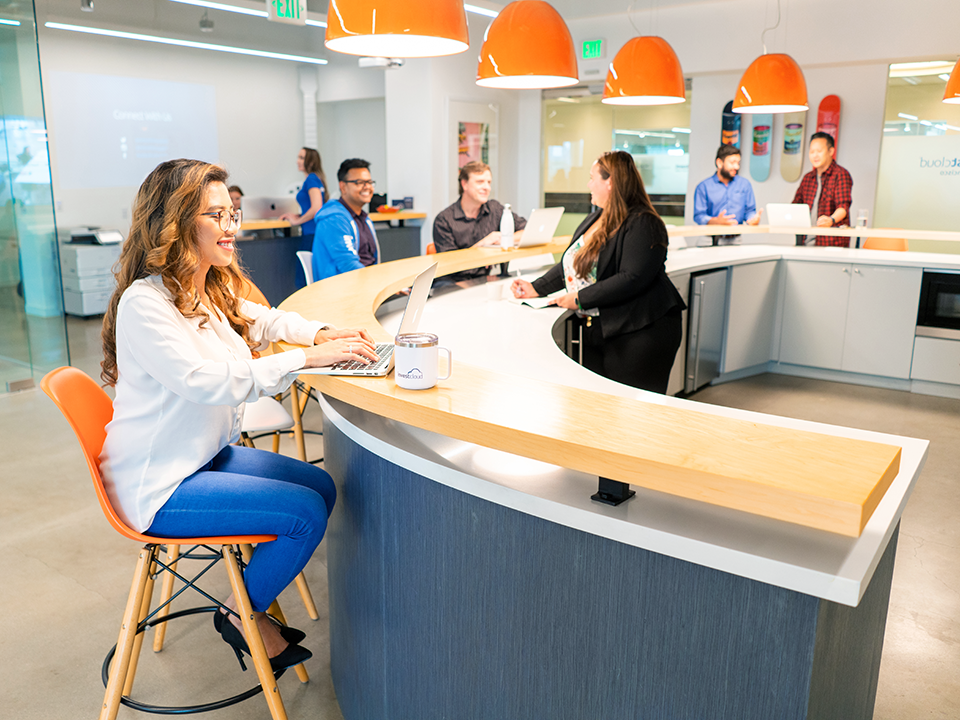 Angela Urbano, Delivery Project Manager
As a delivery product manager, Angela manages and maintains timelines to keep the team on track with new projects and launches. As a former front-end developer, Angela also works closely with InvestCloud's development and analytics teams to resolve bugs and design new screens.
JACK OF ALL JAMS: In her spare time, Angela loves making music and jamming out with other musicians. She challenges herself to master a new instrument each year — this year, it's the ukulele.
What opportunities has InvestCloud provided you for professional growth? 
Early on in my career as a front-end developer, I came across opportunities like mentoring newer developers and helping improve our training program, which in turn helped me become a stronger developer. A year and a half later, I took an offer to be a delivery product manager on my team, which was a completely new playing field for me. Since then, I've had daily touchpoints with my project manager who has not only helped me navigate my new role but also empowers me to lean into my influence and power. InvestCloud encourages employees to grow by empowering them to take on new challenges.
 
A big part of our culture is showcasing and celebrating everyone's work."

How have you seen your team grow since you started with InvestCloud?
When I started, we had eight front-end developers in the LA office — that number has since quadrupled. A number of the more senior developers have gone on to pursue other career paths at InvestCloud, such as back-end development, project management and business analysis. One of them even took an extended leave to hike the Pacific Crest Trail. The best way InvestCloud supports people's growth is by allowing them to pursue their interests and passions.
How are employees empowered to help shape or participate in the office culture? 
At InvestCloud, we recognize that each individual's success is pivotal to their team's success, and therefore, the company's success. A big part of our culture is showcasing and celebrating everyone's work. Every other week, we have an event called Ingenuity where a team gets to show off what they have been building. All the InvestCloud offices, in the United States and overseas, call in and take part in this event. We also have a weekly internal newsletter that features our successes — whether it's a project going live or a team sharing snacks (true story). At InvestCloud, collaboration and information sharing are top priorities.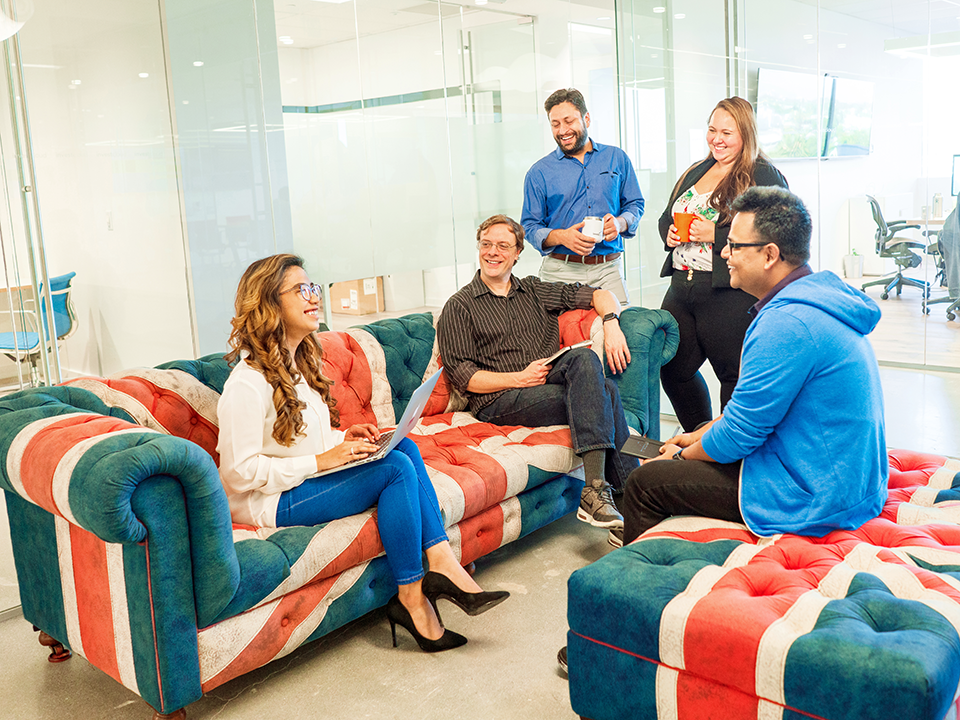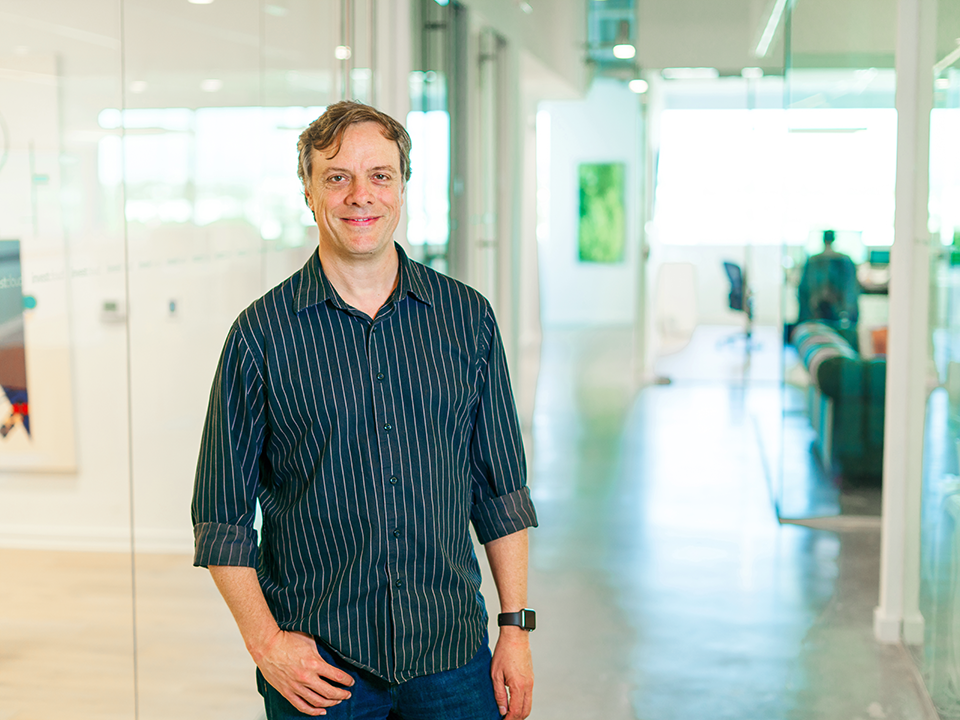 Wolfie Frank, Senior Project Manager 
Wolfie oversees the development and implementation of InvestCloud's strategic projects, building out each project's team and guiding all parties from genesis to launch.  
BRIEFCASE, MEET SUITCASE: Wolfie, who hails from Germany, loves to travel. He recently returned from a three-week traverse across Europe — Germany, Switzerland, Finland and London — with his son and girlfriend.
How does InvestCloud encourage both professional growth and team building?
InvestCloud offers a number of training classes. I have seen many employees hired for one position choose to take internal training classes and therefore are able to move other positions after months or years. It is a fantastic opportunity for someone to develop their skills within the same company where they have made friends and become familiar with the technology. I think it is one of the reasons we have such good longevity at InvestCloud. Most importantly, the culture here is one that encourages employees to think creatively and share their ideas openly.
 
I have seen many tech companies falter simply because their technology was not built to last into the future. InvestCloud is built to be agnostic in an incredibly forward-thinking way."

Company culture is always evolving. What process do you use to evaluate your company's culture?
It is easy to focus exclusively on work and barely notice what goes on beyond the computer screen or a meeting room — I always make sure to look around and watch people's indicators. I believe the best way to evaluate the culture is to observe the people who work in it, and I encourage people to learn and to master what they do.  
What about your company or your work inspires you? 
It's a humbling experience to work with the incredible talent that we have accumulated at InvestCloud. I was drawn to InvestCloud by the technology stack and its front end, back end and digital warehousing technologies. Having worked in and around technology since the 90s, I have seen many tech companies falter simply because their technology was not built to last into the future. InvestCloud is built to be agnostic in an incredibly forward-thinking way.