At women's lifestyle brand FabFitFun, "member is queen." And behind her stands a crowd of millions of data points.
This data is injected into every decision the company makes, from the products their platform automatically recommends to the heavier strategic decisions on how to improve their membership. It's used across teams and plays a key role in FabFitFun's ultimate goal of inspiring happiness for members everywhere. 
We chatted with three leaders from FabFitFun to learn more about the impact data has on their ever-expanding community.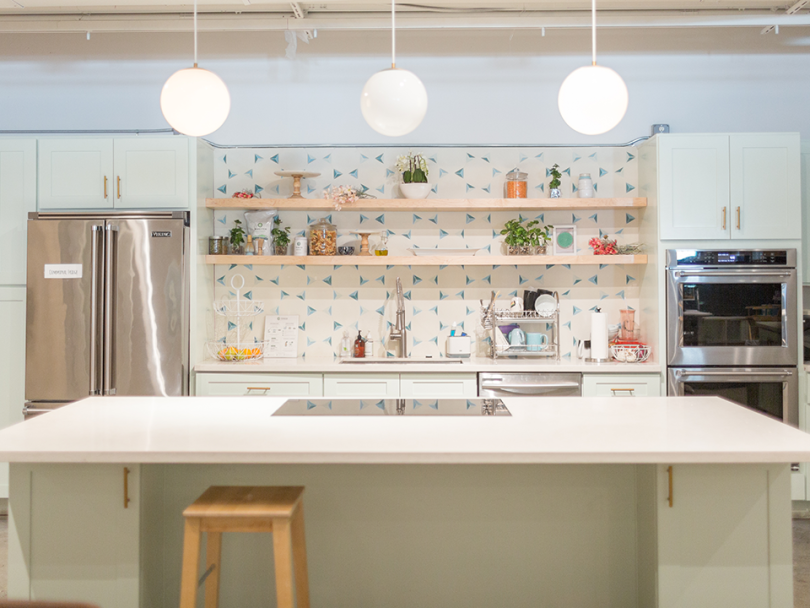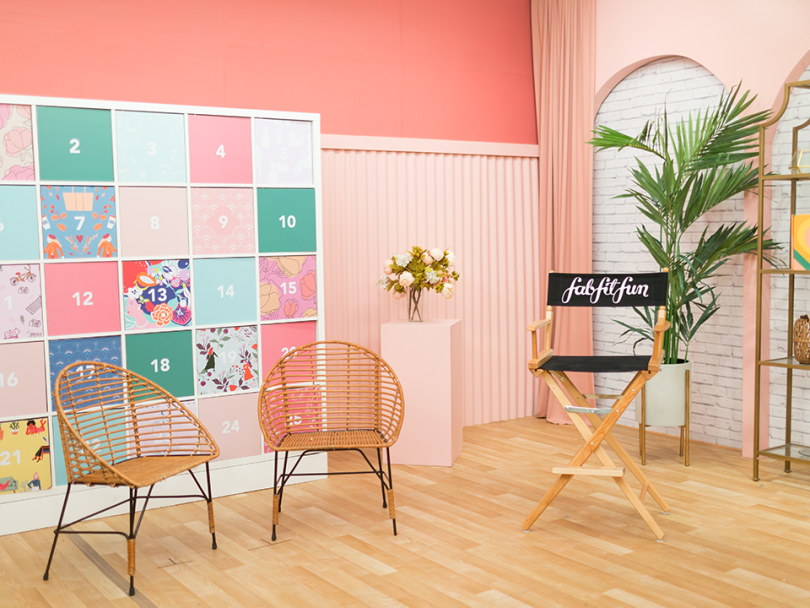 FOUNDED: 2010
EMPLOYEES: 600+, 450 locally
WHAT THEY DO: FabFitFun's lifestyle membership includes seasonal curated subscription boxes with products that promote wellness, fitness and beauty, as well as access to FabFitFun TV, daily lifestyle content, FabFitFun's online community and exclusive shopping experiences.
WHERE THEY DO IT: West Hollywood
HEALTH VALUED: FabFitFun provides three catered meals a week, has fully stocked kitchens loaded with healthy snack options, and hosts in-office health and beauty product demos.
BECOME A MEMBER: You'll have the same personalized experience as the members you serve. All employees receive an annual FabFitFun box subscription and merchandising credit to their flash e-commerce sales, as well as access to FabFitFun TV.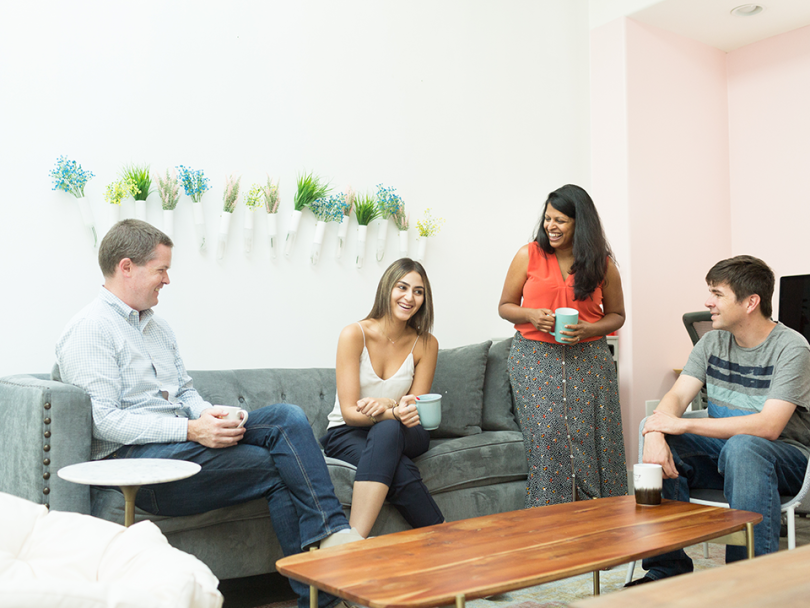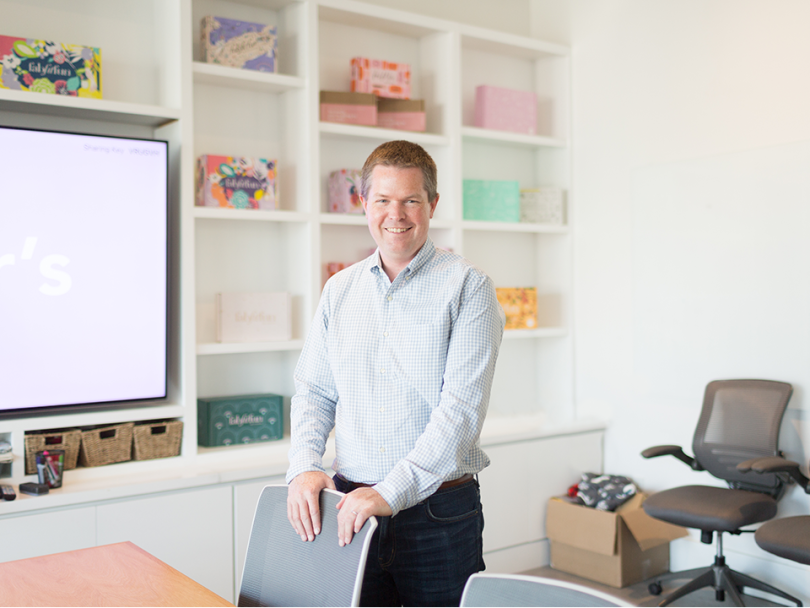 Jeff Cooper, Senior Director, Data 
Two key pieces motivated Jeff's move to FabFitFun last year. The first? Leadership. Jeff used to work with Co-Founder and Co-CEO Michael Broukhim and several other FabFitFun execs. The second was the universal reaction from his community research panel — also known as his seven siblings — who described the opportunity to him as a "big deal." 
AVENGERS, ASSEMBLE!: Having grown up a comic book fan, Jeff continues to follow superhero comics rather closely, especially to find new great stories for his 7- and 4-year-old sons. He, of course, started their intro to comics with "Squirrel Girl." 
How is your team evolving FabFitFun's product? What was that latest feature or iteration you helped develop? 
As I write this, we're launching our first-ever test of recommendations for box customization, letting our members directly know which products we think would be the best fit for them in their box. For a while, we've run algorithms to make those choices for members who want to be surprised or want us to personalize for them, but this is the first time we're showing those recommendations to members during the time window they're making choices. 
To do this, we've been closely collaborating with our product and engineering teams and figuring out how to hand data off between our teams in new ways. Breaking this new ground is always tricky because you have people working together for the first time, but it presents a great opportunity for our data scientists to study the application data structures and for our engineers to learn more about our machine learning pipelines.
Tell us about a project or challenge you're working on that excites you most. How are you solving that challenge?
One of our central projects is to help our merchandising and consumer insights teams figure out what should go in the box. We're working on that on several levels across the data team: building tools to let them instantly surf through tons of historical data about past product and boxes; analyzing past performance to find the best configurations of categories for different types of members; developing predictive models to analyze huge numbers of potential future products; and figuring how every member might respond to reach out to make boxes more personalized. We work really closely with our merchandising team, and our goal is to help automate whatever we can in their decisions to let their expertise shine through and make their decisions easier and faster.
 
Our goal is to help automate whatever we can in their decisions to let their expertise shine through and make their decisions easier and faster."

What have you found most surprising about working for a women's lifestyle brand?  
That I truly love a ton of our products — and how much I wish I had found out about foot masks earlier in my life.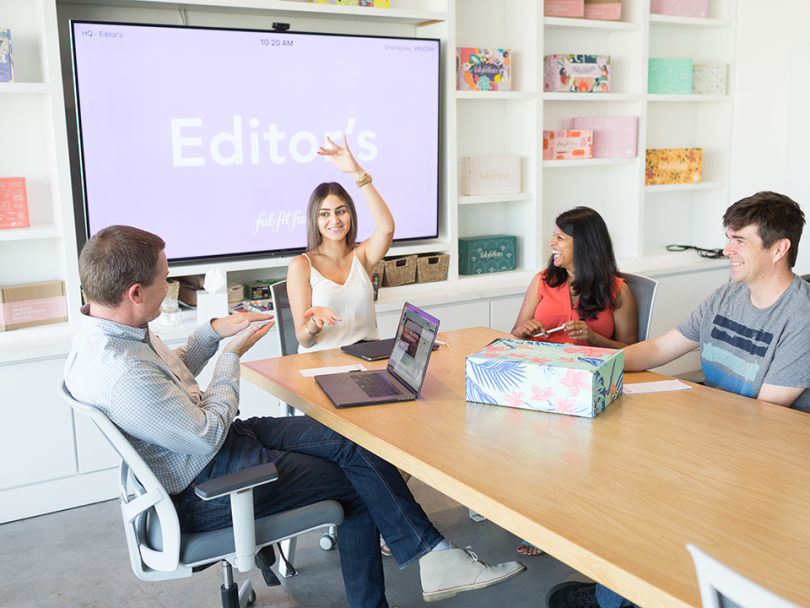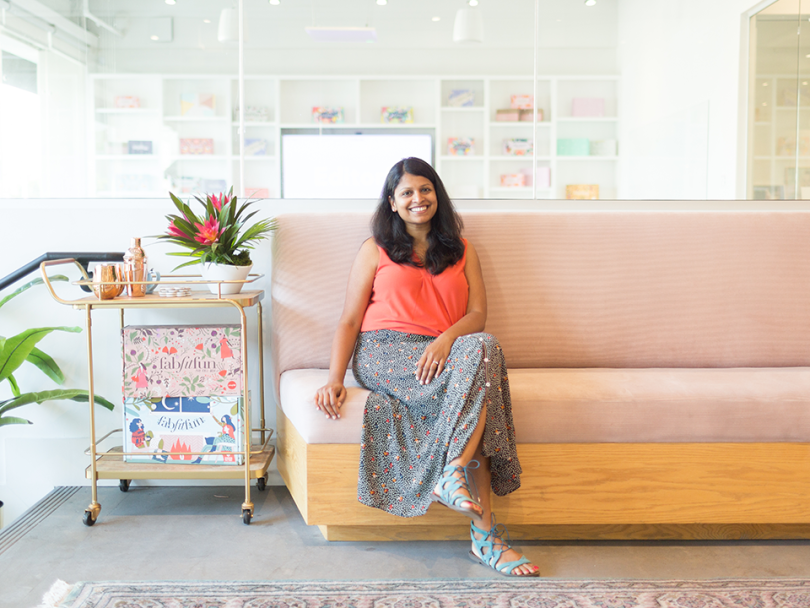 Jenny Mehandru, Director, Data Engineering
As head of data engineering, Jenny oversees the development of data pipelines from various internal and external data systems that feed into a data platform used for data science, business intelligence and analytics. She and her team are at the core of fulfilling FabFitFun's goal of building data-driven products.
YUMASTE: This foodie loves to experiment with world cuisines, combining her love for traveling and cooking. She's also a fan of yoga and hiking.
How does FabFitFun's culture foster an environment for tech innovation?
FabFitFun is fearless not only about trying new and innovative product features but also about embracing new and upcoming technologies. I've only been here for eight months, and I've seen more proof of concept work than my three years at Hulu. This "buys versus builds" culture enables our engineering department to move a lot quicker and launch new features in record time!
How do you and your team work cross-functionally across the entire technical side of FabFitFun? 
We've recently become part of the product planning and early engineering design stages and collaborate very closely with product and finance as they design a new product. This means thinking of their success metrics and feature engineering as they design and plan engineering work, as well as considering the overall impact on systems so there are fewer surprises in the later stages of projects.
 
FabFitFun is fearless not only about trying new and innovative product features but also about embracing new and upcoming technologies."

Tell us about an upcoming project your team has taken on that you're excited about. 
We are building a world-class data lake and data warehouse platform that is not only aimed at reducing our current costs by more than 50 percent but will also operate 200 to 400 percent faster. I'm excited about what this project can do to enable our analysts and data scientists with faster and fuller access to data.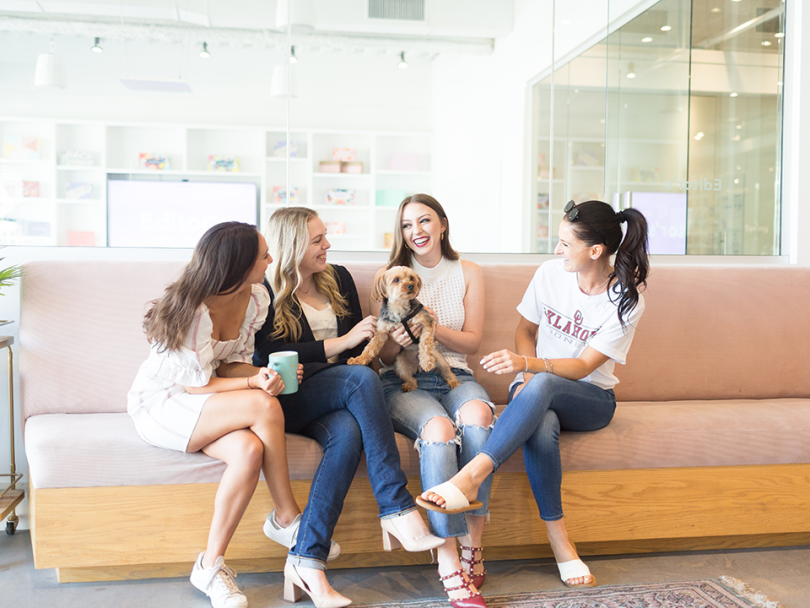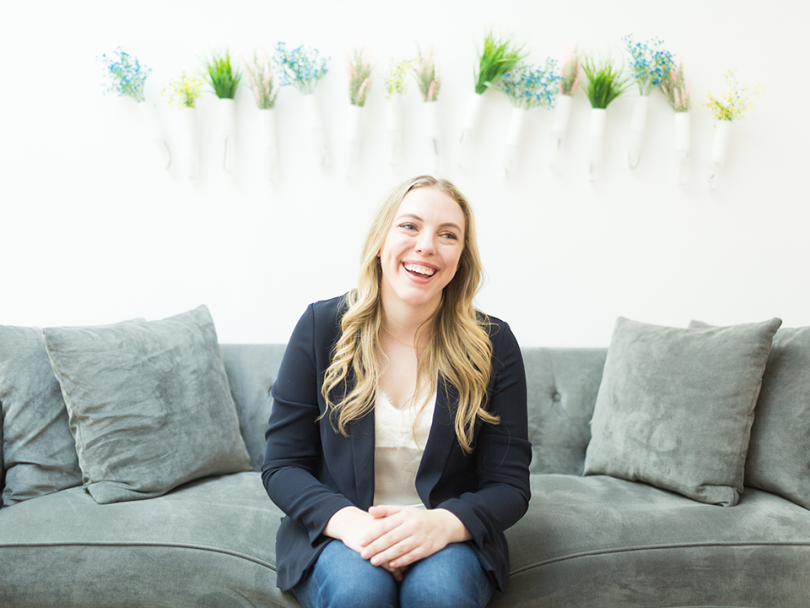 Nicole Wissmann, Associate Manager, Consumer Insights
Nicole and her team serve as the voice of the member for FabFitFun, representing their thoughts and comments to optimize the entire brand experience. After graduating from UCLA with an MBA and interning with FabFitFun, Nicole joined the company full time. 
CROSS-STITCHING DOWN RUNWAYS: Nicole loves to craft, be it stools, cross-stitches or photography and is always down to grab a drink with friends or visit the latest fashion exhibit to launch. 
You could have pursued an internship anywhere — why did you move forward with FabFitFun's program?  
When I was looking for internships, I wanted an experience where I would get hands-on experience and make an impact. After talking with the people at the company, it became clear that they were at a time of dramatic growth and there were a lot of opportunities for me to make an immediate impact by providing more knowledge about our members. I had also been a FabFitFun member for two years, so I knew the product well and knew that it provided a different experience than anything else on the market.
How does your work impact FabFitFun's product and direction?
The projects that I work on often involve collecting the first wave of member feedback following every season, as well as member impressions on new products or offerings. It's been really rewarding to see how this feedback has then inspired certain initiatives at the company. Additionally, my work with the sales and business development team has helped ensure that the brands we partner with bring value and resonate with our members. 
 
When I interned, FabFitFun had 150 employees, and when I started full time last year we had 300. Now, we're at more than 600 employees..."

Did this job turn out to be what you expected it to be?
I was really lucky to have an internship experience before I started full time, so I knew somewhat what it would like to be a full-time employee. However, what I wasn't expecting was the growth of the company over the past year. When I interned, FabFitFun had 150 employees, and when I started full time last year we had 300. Now, we're at more than 600 employees, which has allowed my team to take on more interesting projects and work with a larger variety of teams to help them make their initiatives a success.