In today's busy world, who can afford peace of mind?
This is the question that occupies Lauryn Nwankpa's working life. As the head of social impact at Headspace, it's Lauryn's job to broaden the reach of Headspace's product. Her team is tasked with finding new and creative ways to bring Headspace's practical wellness tools into communities that would want or need them but traditionally lack a way in. 
Finding a way is Lauryn's job — here's how she does it.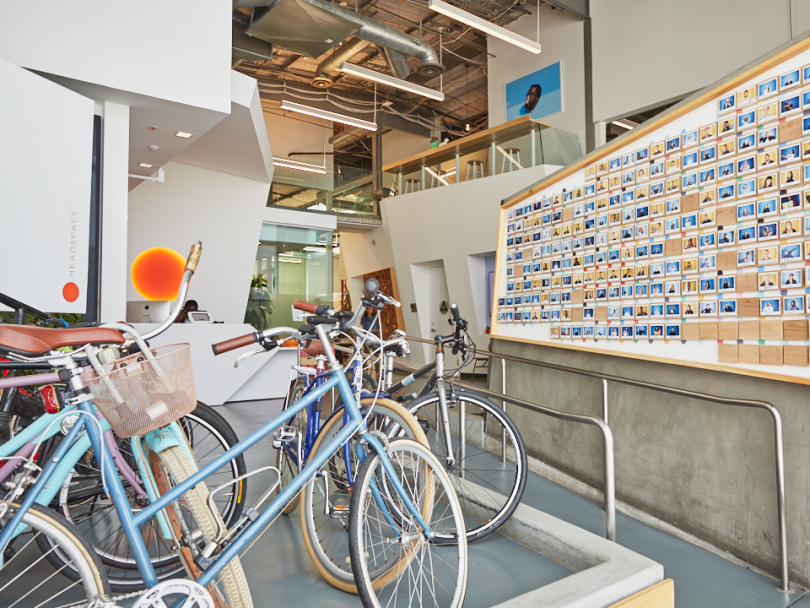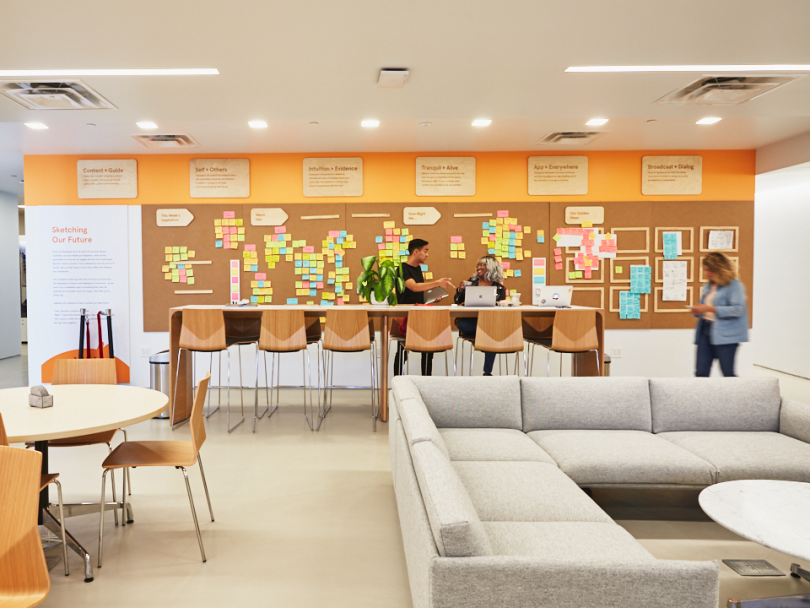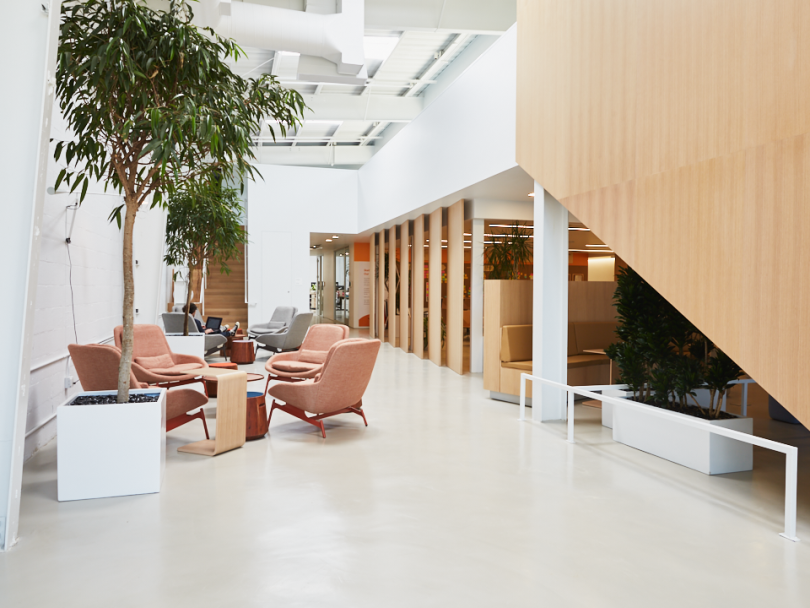 FOUNDED: 2010
EMPLOYEES: 300; 250 locally
WHAT THEY DO: Headspace's meditation sequences and online healthcare services provide subscribers peace of mind in this busy world. 
WHERE THEY DO IT: Santa Monica
PERK UP: Employees at Headspace receive a $500 stipend every year to attend conferences and other L&D programs.
BEYOND THE HEADSET: As Headspace's VP of customer experience, Lupe Gonzales is leading up a team whose given purpose is to love and understand the Headspace customer.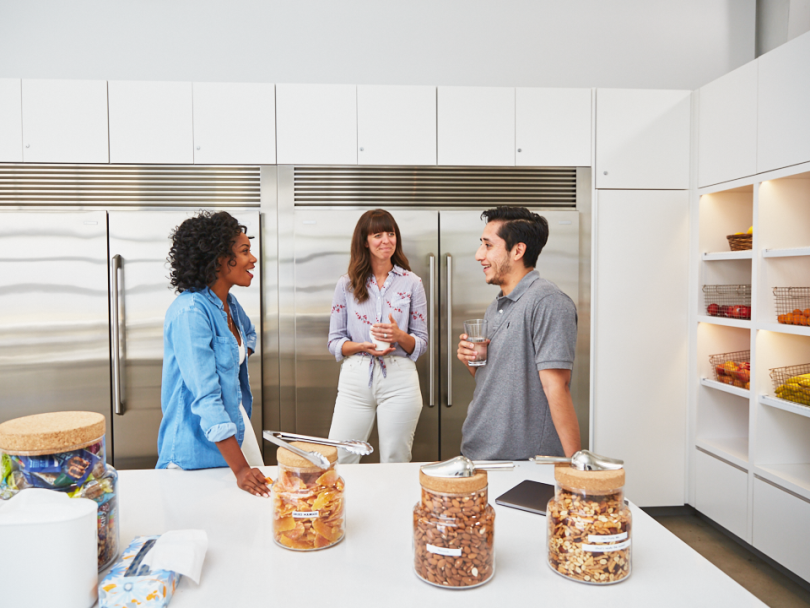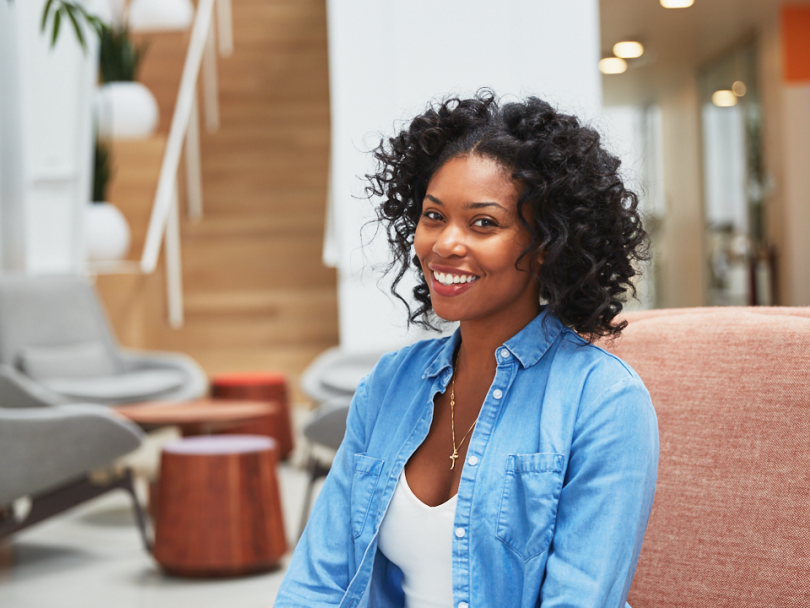 Lauryn Nwankpa, Head of Social Impact
As the head of social impact at Headspace, it's up to Lauryn to bake impact into everything the company does — and to help make Headspace accessible to communities that want or need the product but may face barriers to access.
BEYOND WORK: Lauryn loves good food and plans to eat her way through of LA, one restaurant at a time. She also loves supporting women of color fashion designers, writers and artists on Instagram. Right now her favorites include @Tyra_Powers, @Crwnmag and @rachel.cargle. 
Describe your role at Headspace. What team are you part of and how does your work interact with the Headspace product? 
Social impact at Headspace sits under our global business development team. We were intentional about that for two reasons. One, far too often, social impact — or, its distant cousin, corporate social responsibility — is a siloed, non-strategic afterthought for a company. And two, we wanted to be really thoughtful about pushing the envelope beyond just philanthropic efforts.
Housing our impact division under global business development pushes us to think about how delivering impact for our members helps us reach our overall business objectives, many of which go beyond just financial metrics — things like increasing member value and substantively improving member health and happiness. 
We focus primarily on contextualizing our product for audiences that aren't organically coming to us, as well as curating experiences specifically for those audiences by leveraging our product, content and features. 
 
Headspace truly strives to be a place where people feel safe showing up as their most authentic selves."
What is the best thing about your role at the company? What's one of the harder aspects of your position?
I get so much energy and motivation from taking an idea from scribbles on a whiteboard to execution. What we're doing with impact at Headspace is truly innovative — it's an opportunity to be an industry leader, drive true value for our members, and to show up authentically in a world where consumers demand as much from brands. 
I'm one of only a handful of black women in the country to don the title of 'head of social impact' at any company, so it's not lost on me how incredibly awesome it is to be at the helm of this work at a company like Headspace and be encouraging other young professionals to do the same. This sort of representation in tech really matters. 
Nevertheless, things like imposter syndrome, combating tokenism, and the — unpaid — emotional labor that comes along with that representation can be exhausting at times. Needless to say, I listen to the "Feeling Overwhelmed" Headspace exercise a lot.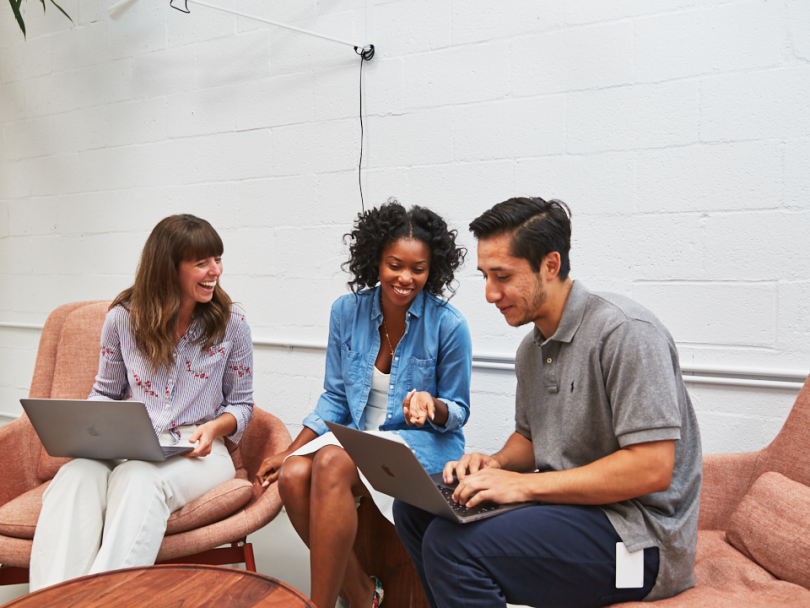 How would you describe the culture of Headspace's LA office generally? How has this culture changed in the two-plus years you've been with the company? 
Headspace truly strives to be a place where people feel safe showing up as their most authentic selves. For example, my average day: Me walking to the Headspace kitchen to make a nice avocado toast and almond milk chai latte, donning hot pink coffin nails and a "Too Tired to Codeswitch" sweater. I hear a Solange song playing and take a moment to do a quick two-step while exclaiming, "YESSS! This is my JAM!" 
Sure, free lunches, ping-pong tables and all the snacks you could ever want or need are great — but if people don't feel motivated or seen walking through the door every morning, that's not a good culture. We're certainly not perfect, but one of the things I'm most proud of is the work we've done over the last two years to build truly thoughtful and employee-driven diversity, equity & inclusion (DE&I) efforts. We're having conversations about intersectionality, allyship, representation and impact. We're building an infrastructure that will allow us to strategically tap into robust talent pipelines, embrace diversity, allow for equity and inclusion and show up for one another in real, substantive ways.
 
It's great to watch the team build out a fair, transparent and easy-to-understand process for folks who want to continue to grow at Headspace."

What opportunities does Headspace provide for the growth and advancement of employees throughout the company?
I just have to say that our people ops team is incredible. They are an amazing and diverse group of folks who care deeply about current and prospective Headspace employees. 
One thing in particular that I've had a front-row seat for is the ways in which we are operationalizing our internal mobility process. It's great to watch the team build out a fair, transparent and easy-to-understand process for folks who want to continue to grow at Headspace. I also think our DE&I efforts have helped folks step into leadership roles at the company in ways beyond their full-time roles.  
How collaborative is your role? Are you in a place where you're able to understand how your work shapes and benefits the larger company? 
Because we are fairly lean, internal and external partnerships are absolutely paramount to the work we do on the impact team. I rely so much on almost every single team at the company to get my job done. 
I need to keep my finger on the pulse of product updates and features so I can communicate them to my audience. I have to understand what digital assets are being created or engagement tactics are being deployed on the Headspace for Work team in case there are things I can adapt for my educator audience. I rely heavily on our PR and brand teams to help tell our social impact story. 
My role is also incredibly external-facing. I'm constantly telling our story, keeping people informed on what we're doing and why, and helping to keep Headspace top of mind — especially in diverse and perhaps unexpected communities. Whether I'm at a school in Compton or presenting to the California Department of Education, I'm always impressed by how our brand is landing with communities that care just as much about their health and happiness as anyone else.