All around the world, people want to feel good. Fit, healthy, happy — we want it all.  
That might just be the governing principle behind iHerb, an e-commerce site that sells natural products to a global customer base of over 150 countries. The company, which was launched in 1996 as a place to buy St. John's Wort, has grown into something of an e-commerce giant in the wellness space. Today, iHerb boasts a team of 1,600 at the company's state-of-the-art distribution centers and in their 24/7 customer support center, where employees help millions of customers in more than 11 different languages.
Two of iHerb's customer-facing leaders sat down with Built In LA and told us about the natural product market, customer delight, employee success, how to scale and so much more.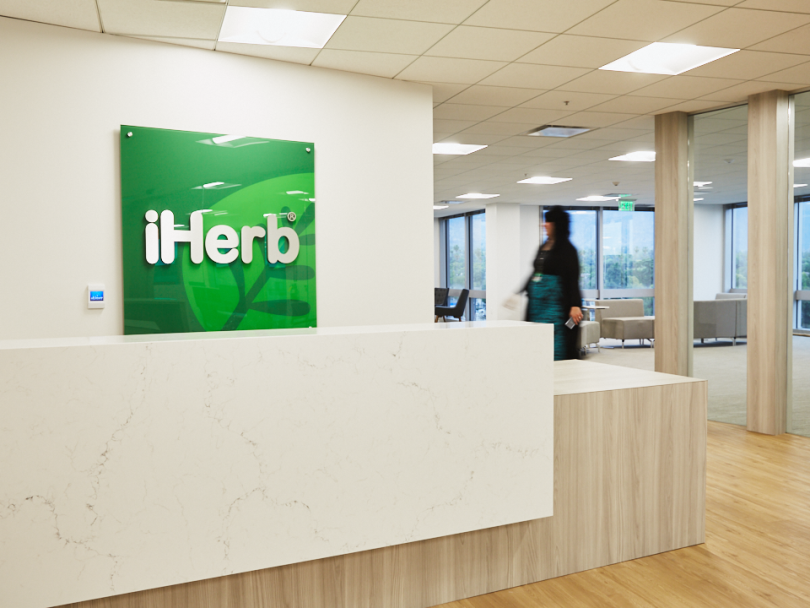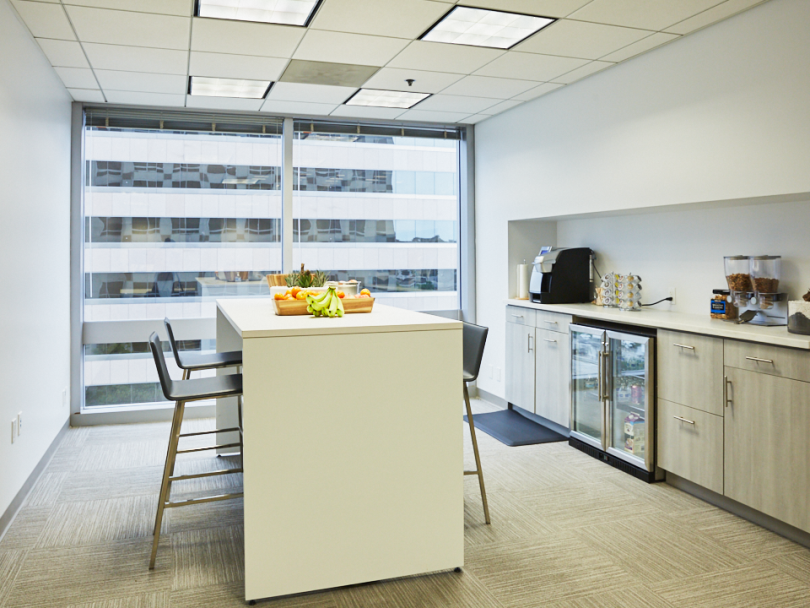 FOUNDED: 1996
EMPLOYEES: 1,600
WHAT THEY DO: iHerb is an e-commerce site that sells over 30,000 kinds of natural products to a global customer base at competitive prices.
WHERE THEY DO IT: iHerb has offices in both Irvine and Pasadena.
GLOBAL WORK: Diversity is a key pillar of the culture at iHerb. Thanks to the iHerb Global Diversity Initiative, the company now employs a team of employees from over 30 countries and counting.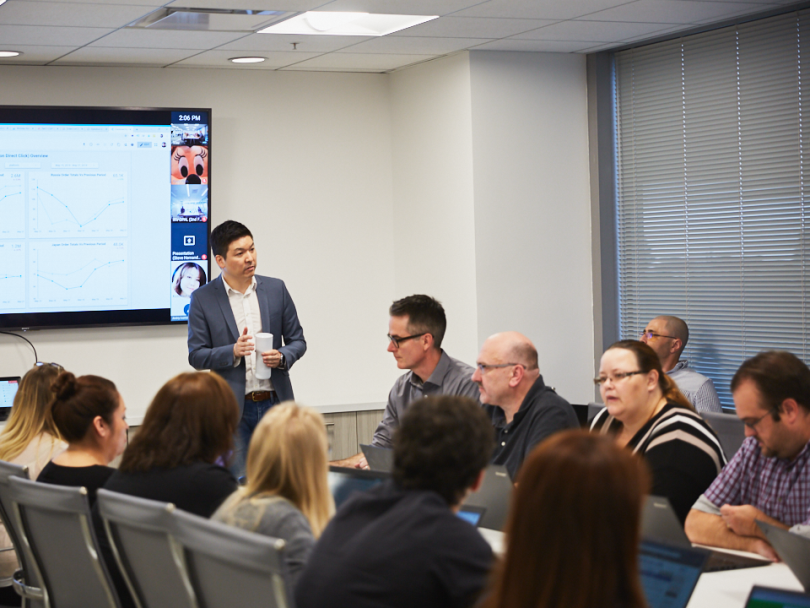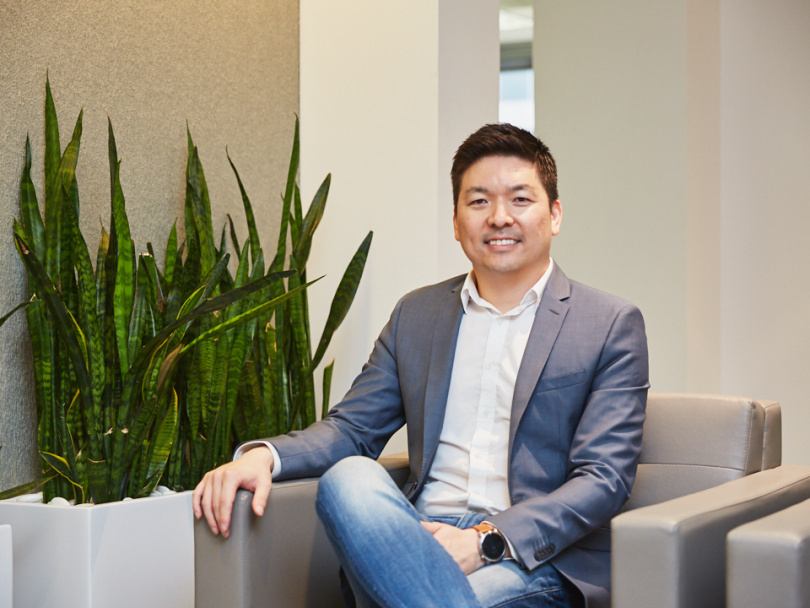 Steve Cho, Chief Marketing Officer
As chief marketing officer, Steve provides guidance and oversight to iHerb's customer-facing functions, including the marketing, site content and customer service teams.
BEYOND WORK: Steve is passionate about great craftsmanship in many forms, from architecture and industrial design to music and film.
You've been on the iHerb team for more than a year and worked for a competitor before joining the team. What excited you about the opportunity at iHerb?
I've been fortunate enough to work at a number of global consumer brands at the right time: Yahoo in the early dot-com era, Samsung in the early mobile smartphone era, and Coupang as mobile e-commerce hockey-sticked in Asia.  
I joined iHerb last year because I believe that all of the key factors are converging to make a killer app in the natural health product industry, from the global penetration of smartphone and mobile internet access, consumer adoption of secure mobile payments, advancements in the quality of organic natural ingredients, and so much more. This is a very exciting time in the e-commerce industry, and I believe iHerb is uniquely positioned to succeed. I am here to help make that happen.
How has your own team grown in your time at iHerb?
We are making investments that will allow us to better focus on our growing customer base internationally. We are doubling the size of our customer-facing organization in marketing, site content experience, and customer service in order to enable a more internationally relevant experience for our customers.
This is a very exciting time in the e-commerce industry, and I believe iHerb is uniquely positioned to succeed. I am here to help make that happen."

What's the number one lesson you've learned from being at a company experiencing major growth pains?
I've learned that smooth and painless growth is unattainable and that you actually amplify issues when you invest energy in avoiding feeling the pains that come with big growth. It's smarter to recognize, accept and embrace this discomfort as necessary change, understanding that the organizational capabilities and culture that got you to where you are today cannot be the same to drive future growth.  
I would liken this to stress in your daily life. You have so much to lose by trying to avoid stress and live stress-free — as a goal, this simply does not exist. It's mastering how you handle stress that will likely provide you with the greatest happiness.
Where do you see iHerb in five years? In ten years?
In the next decade, I envision iHerb having built a core competency in understanding the global nature of health product customers at an unmatched scale. We will have built a strong customer-facing organization that can master the leading e-commerce innovations from all of our markets to innovate faster than any one local competitor. 
How can culture influence the way a company grows — and how successful they are in doing so?
I believe that an organization where leaders know how to identify and adapt to change are better set up to experience growth. An organization that champions a culture of continuous experimentation and learning is going to succeed and grow more than one that isn't willing to take risks and learn.  This is central to our culture at iHerb.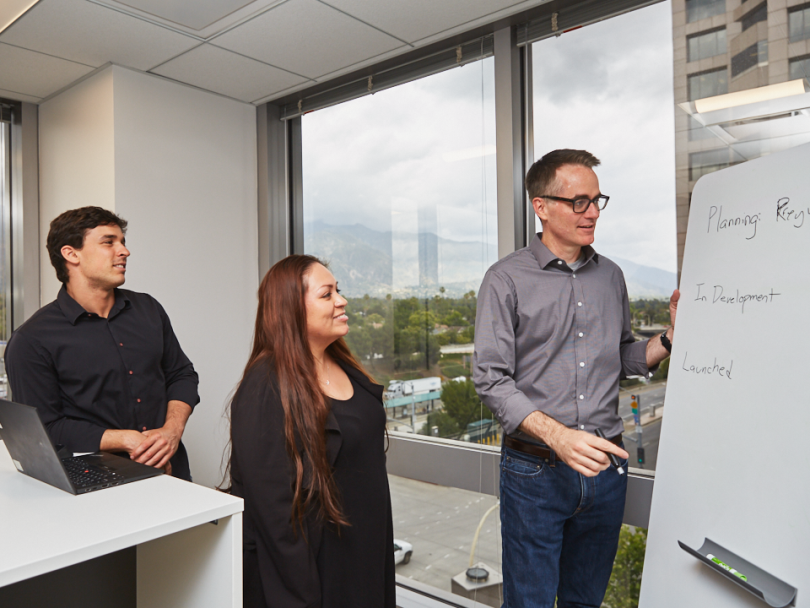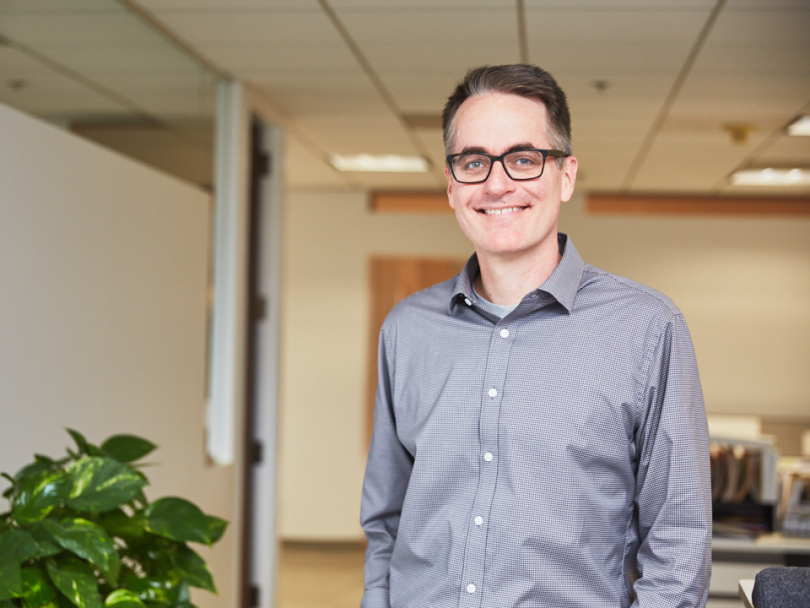 Neil Folgate, VP, Growth Marketing
Neil leads iHerb's growth marketing group, which is divided into two pillars: paid channels like search and social, and the iHerb customer referral rewards program.
BEYOND WORK: Neil is an avid bike rider. He especially loves open street cycling events such as Los Angeles' CicLAvia outdoor ride.
Tell us a bit about iHerb's founding story. How did the company get where it is today?
iHerb's sales are about 95 percent international — and that was kind of an accident. iHerb was actually started as a Yahoo store about twenty years ago. The story is that when the site went live, our founder forgot to disable the international orders feature.  
Sales started trickling in from Korea and other countries. Rather than turning off the feature, our founder decided to start fulfilling them — even though they weren't always profitable. Now, iHerb is one of the leading cross-border e-commerce companies in the world.
You've held multiple titles throughout your years at iHerb. How has the company promoted your own personal growth?
At iHerb, there are always new problems to solve and projects to take on. Everyone is given the opportunity to take on more responsibility with each new success. I came in with a vision for how iHerb could accelerate and scale its growth through paid search, and iHerb made sure I had the resources to be able to achieve that. They set me up for success, and when things went well, it led to greater responsibilities and the promotions that go along with that.
At iHerb, there are always new problems to solve and projects to take on. Everyone is given the opportunity to take on more responsibility with each new success."

How has the company's culture changed in the time you've been with iHerb? Has this been deliberate or happened organically — or both?
One aspect of the culture at iHerb that hasn't changed has been the care and generosity that the founder has always shown to every employee at iHerb. It isn't just lip service. You see this in every decision that's made about how we work together as a company, how we treat one another, and how we're treated by the company.
You've been with iHerb for five years. What is the biggest thing to have surprised you in your time working for the company?
I'm continually amazed by the global demand for natural and organic products and supplements. We take for granted in the U.S. the huge variety of these products that are available at reasonably affordable prices.
What's the number one lesson you've taken away from experiencing firsthand the many years of growth and change at iHerb?
The biggest lesson I've learned is actually one of our guiding principles: focus and simplify. We have complex problems and challenges staring us in the face every day, so you have to learn to prioritize what's important and stay focused on the things you do well.