SnackNation's rapidly growing sales team isn't just selling snacks — they're selling an experience that fuels office culture and promotes employee health.
And they're selling it well.
The company's sales team has 30 people — the company's largest department —  and it's the reason SnackNation has been able to grow so quickly. Amid scaling efforts, the team itself has remained true to the core, fostering a no-ego environment that values empathy, collaboration and professional growth.
Interested to learn more, we chatted with three members of SnackNation's sales team about what the team is like and who they're looking to join the scaling sales squad.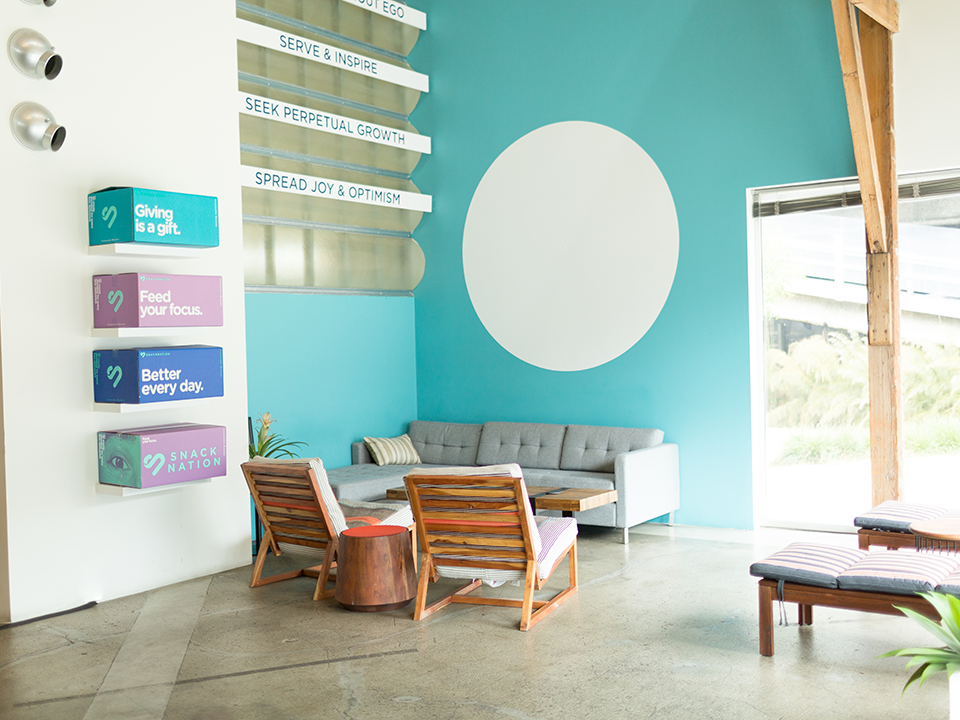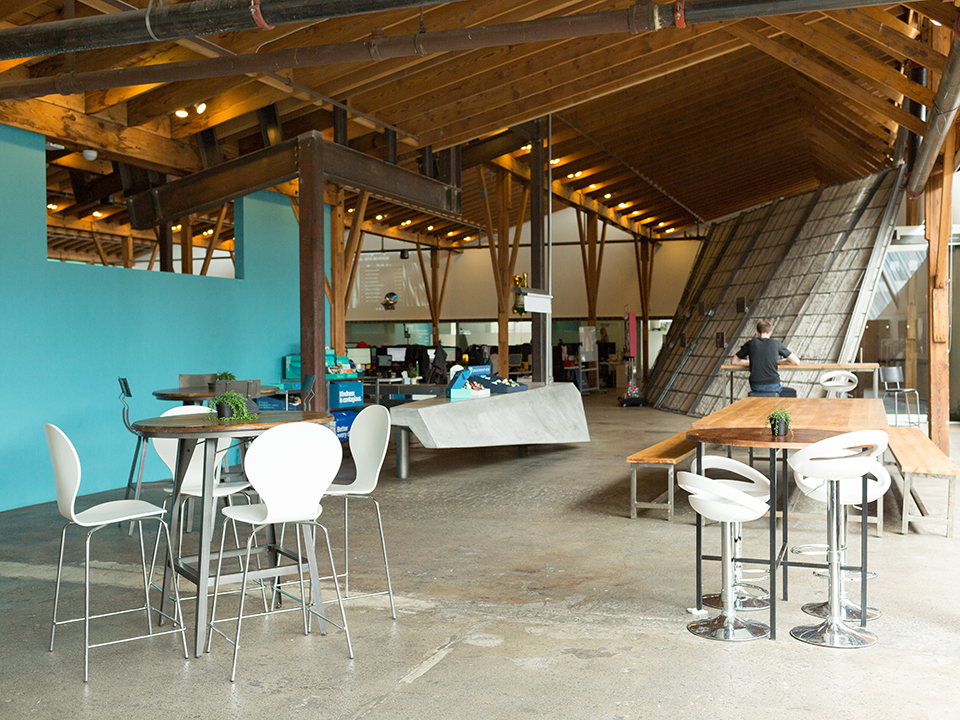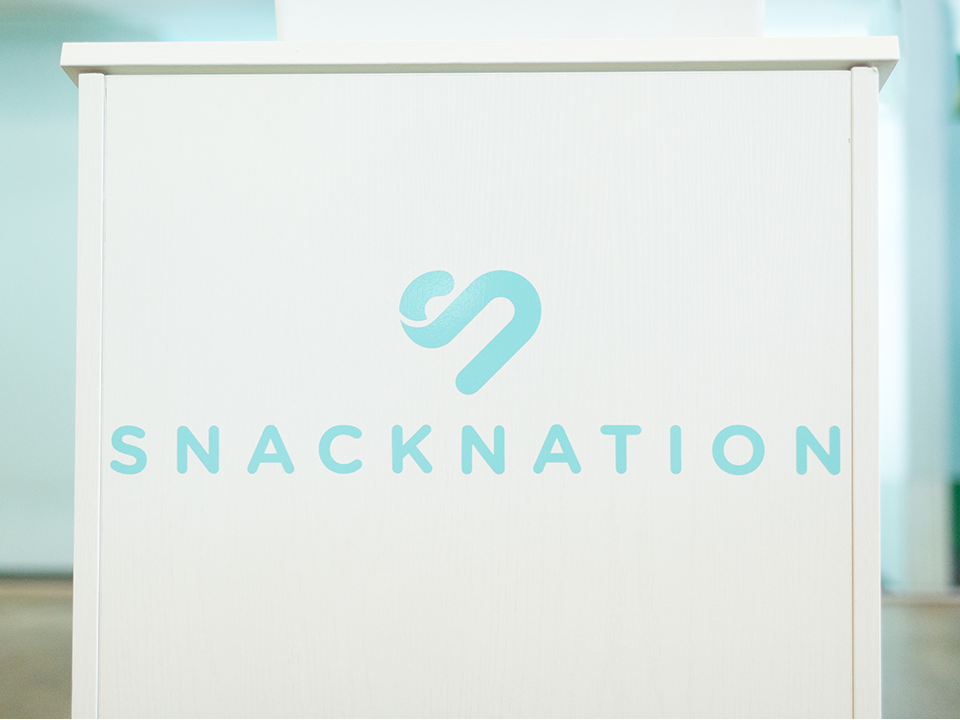 FOUNDED: 2014
EMPLOYEES: 150+
WHAT THEY DO: SnackNation connects healthier brands with engaged consumers through a data and insights-fueled smart marketplace. 
WHERE THEY DO IT: Culver City
PHYSICAL AND MENTAL: SnackNation's "health above all else" mantra extends beyond just physical health. The company also prioritizes mental and spiritual health by offering plenty of ways to take a break throughout the workday and a discretionary time-off policy.
HELPING HAND: All three members of the team said they were inspired by their team's ability to help and contribute to one another's goals. And it's not just the sales team where collaboration is at the forefront.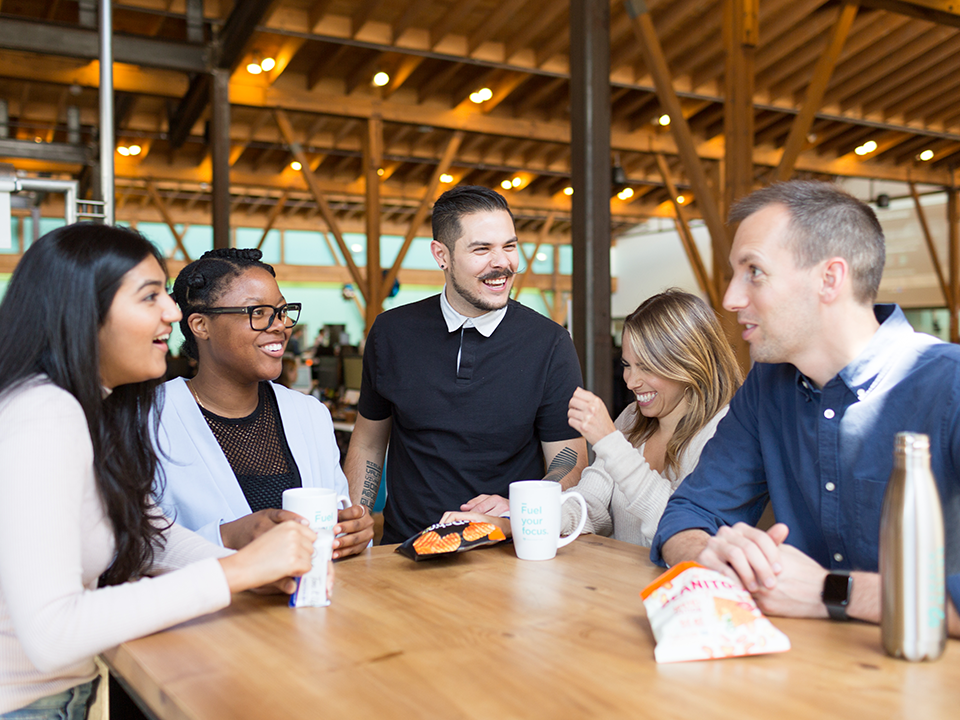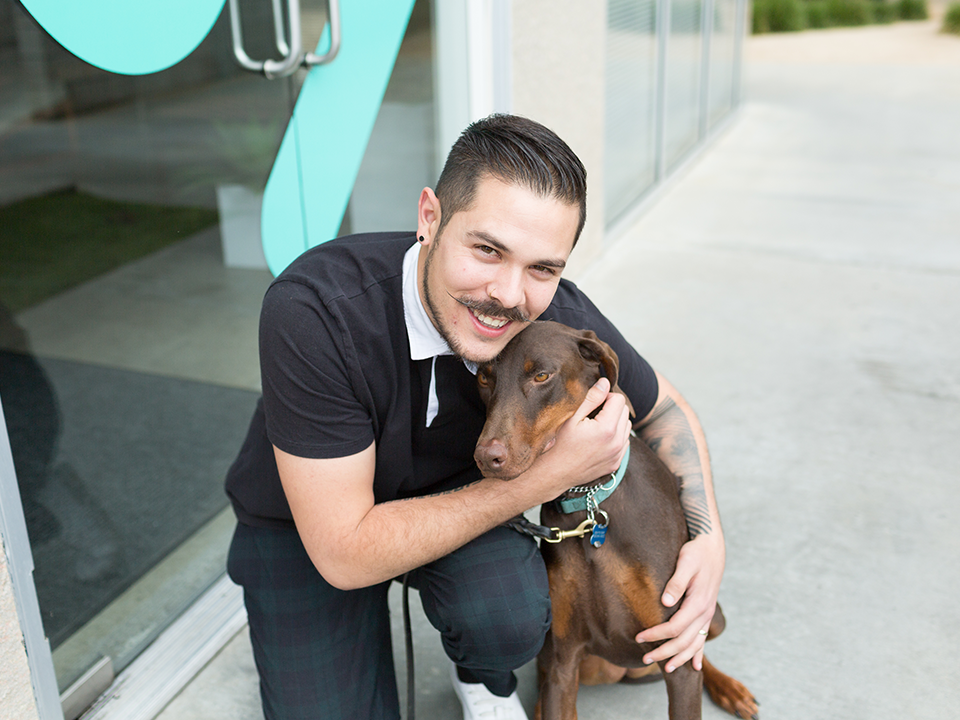 Byron Sierra-Mattos, Senior Account Executive
As a senior account executive, Byron is responsible for reaching out to prospective SnackNation partners to determine if there's a way SnackNation can help make their employees feel more appreciated and productive. He also helps mentor new members of his team.
PASSION FOR PEDDLING: Byron's team-forward approach to selling also spills into his personal life when he regularly cycles with a group.
What unique perspectives from your personal or professional life do you bring to the team?
I was born and raised in Mexico, which I'd like to believe means I have an entirely different perspective on life, work and friendship. This has allowed me to share my different views with my team and learn from theirs. I'm usually the person in the office the sales team turns to when in need of a little positivity. I do my best to listen, understand and see if there is anything I can do to help.
You've been at SnackNation for more than two years, which is forever in "startup years." What keeps you here?
The startup culture. As we grow, we're welcoming in so many new people who bring with them stories we can learn from. Career growth is also a big one. Because we're a startup, employees move up the ladder pretty quickly. I got promoted to senior account executive in my first year, which is not easy, but it is doable.
I'm getting better at my role every day. If the day comes that I stop improving, then that is likely the day I'll be ready for something new.
 
Career growth is a big one. Because we're a startup, employees move up the ladder pretty quickly."

As a mentor on your team, how do you support your teammates?
I mentor new AEs by sharing my journey here at SnackNation. People tend to get frustrated when they don't hit their quota in their first few months, but the truth is, almost no one does here. It's a completely different sale from anything I had done before, and it's important to explain that. I walk them through my sales process — we'll also role-play and brainstorm — and explain that my way isn't necessarily correct or better but that it works for me.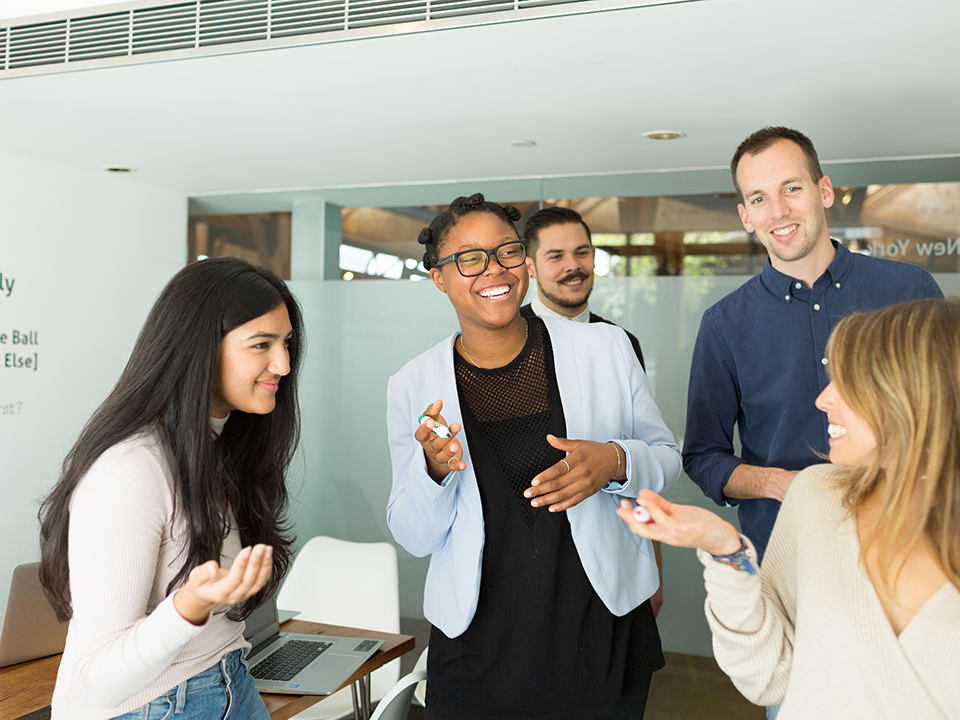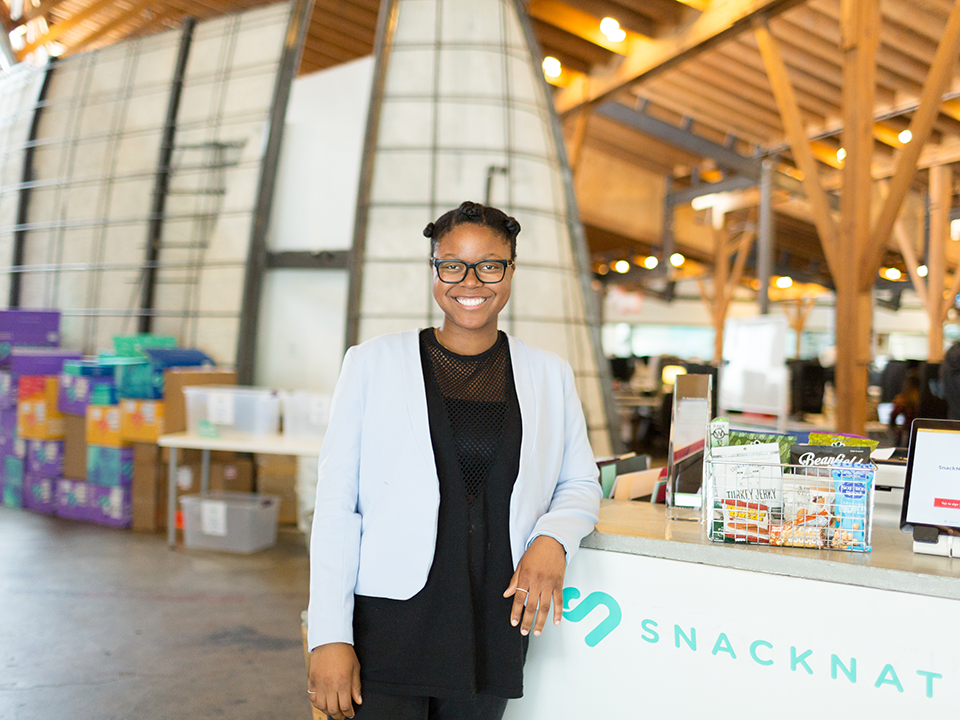 Chrystal Omotunde, Account Executive
Chrystal focuses on the three areas that companies benefit most from when she sells SnackNation: morale, retention and a large return on investment. She began her career at the company one year ago as an entry-level sales development rep and quickly earned a promotion to account executive.
STYLISTA: In addition to a passion for financial planning and traveling, Chrystal loves to style her friends in her free time.
How does the company welcome new account executives? What was your onboarding experience like?
SnackNation welcomes new AEs with open arms. The entire team gets excited when we have new people join our team because we want to do whatever we can to help make them successful. We have an improved onboarding process, manager training and a sales bible that puts everyone on the path to be successful.
What professional or career development resources helped prepare you for your quick transition to account executive?
The support I had from my former colleagues and manager on the sales development side helped me know for certain that the account executive role was what I wanted to do. Through the fairly expedited interview process, I had so many questions and internal fears but this ongoing support made me more confident. That says a lot about this place — the endless support is unmatched.
 
The support we have for each other radiates throughout the sales floor on a daily basis."

In talking with other members of your team, it seems the sales team places a high emphasis on empathy. Why is that?
Our team exudes empathy because sales is truly a grind. We all work hard to reach our monthly goals individually and collectively, and the support we have for each other radiates throughout the sales floor on a daily basis. Having a bad day? You can look to your teammates for advice, pet all the cute dogs in the office or ask someone to join you for a walk.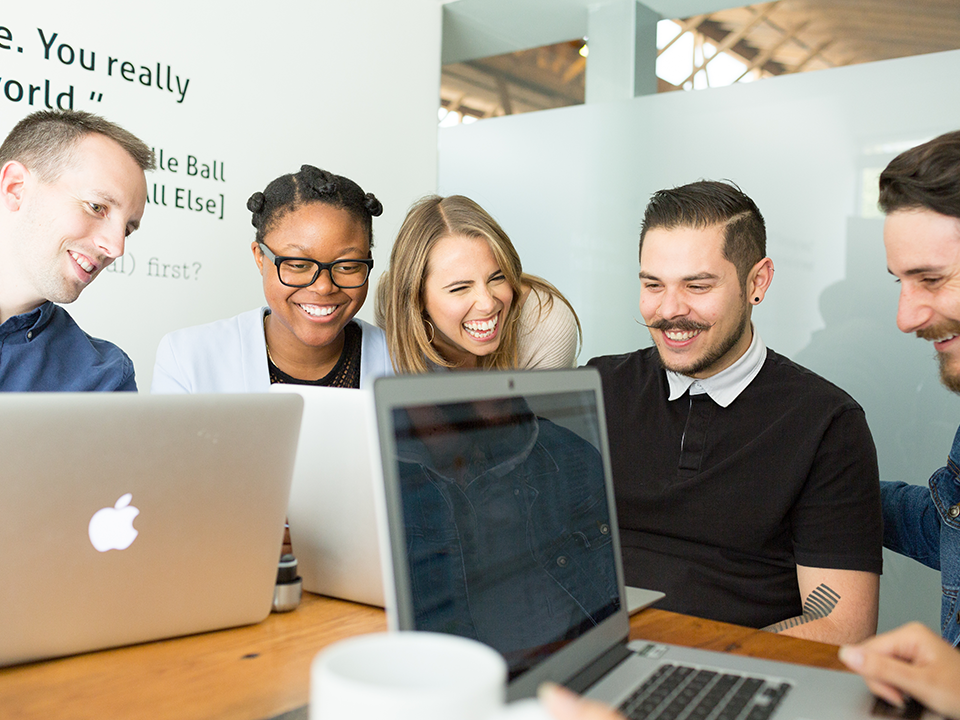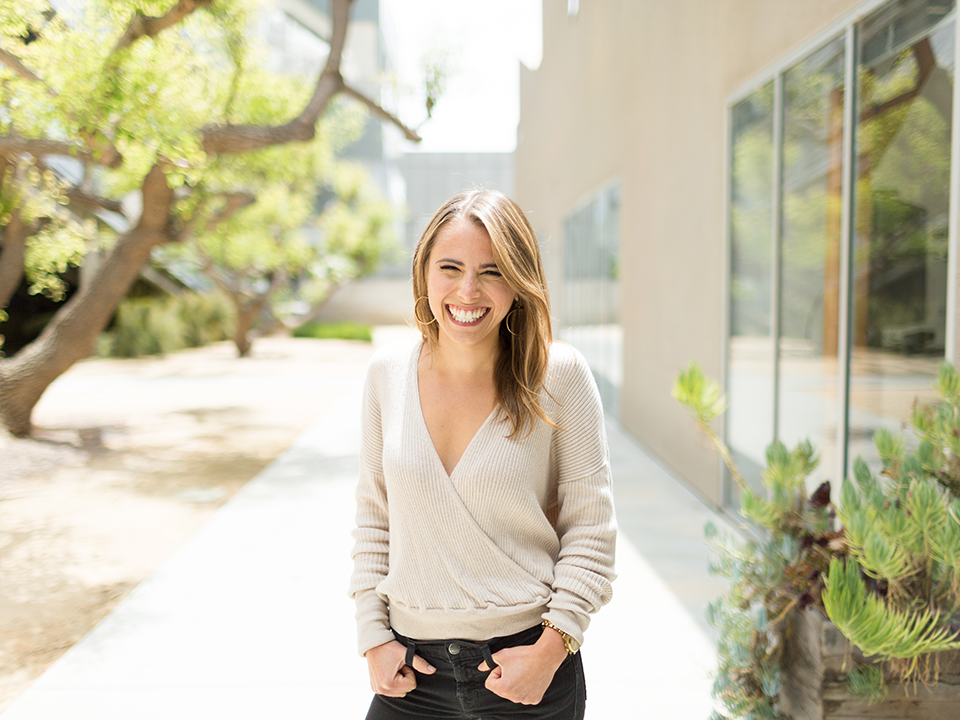 Morgan Kassel, Account Executive
Morgan's motivated by knowing that her teammates and leadership can rely on her. Though she never played team sports growing up, she said she takes a lot of pride in her SnackNation team and contributing to their collective goals.
FIT, FUN, FAB: Morgan enjoys finding new ways to stay fit. This includes dropping in on a dance class, a weekend hike with friends, a hardcore HIIT workout, and yoga. She said working out helps with her mood and allows her to clear her mind after the grind to crush quota.
How would you describe your team's culture?
We definitely grind, but we recognize and celebrate our wins. What I love most about our team is how collaborative and supportive of one another we are. We're all competitive naturally, but not in a way where people are trying to screw each other over. We want to win, and we want to win together.
Sales comes with rejection, yet we heard you're a "ray of sunshine." How do you stay positive and motivated?
Must be all the healthy snacks I'm eating — kidding. At the end of the day, I'm a human being and I can definitely be upset by unexpected "no's," but I try not to let it get to me. If I let the disappointment linger, my confidence will waver and my next call will be terrible. Instead, I try to learn what I can from it and then move on. Prospects can feel when you're confident, and it makes your chances of closing exponentially better.
 
We want to win, and we want to win together."
When was a time when someone on your team helped you close a deal? How frequently does this happen?
We have a veteran on my team who I jokingly refer to as our one and only "Sensei." He's the most successful rep we've ever had and is so helpful to all of us, especially for the large deals. I tend to struggle with prospects saying no, and he's always willing to help me craft the perfect email response or practice tackling a particular objection to close.