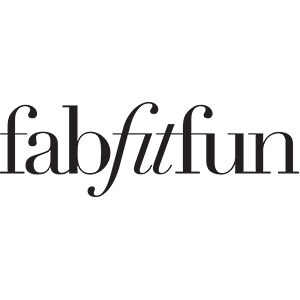 Sr. Graphic Designer
FabFitFun​ ​is​ ​seeking​ ​a​ ​Graphic​ ​Designer​ ​with​ ​a​ ​great​ ​design​ ​aesthetic,​ ​strong​ ​technical background,​ ​and​ ​incredible​ ​work​ ​ethic​ ​to​ ​join​ ​the​ ​team.​ ​If​ ​you​ ​have​ ​a​ ​passion​ ​for​ ​digital,​ ​a​ ​deep understanding​ ​of​ ​typography,​ ​and​ ​a​ ​love​ ​of​ ​all​ ​things​ ​fashion,​ ​beauty,​ ​and​ ​editorial,​ ​we​ ​want​ ​to hear​ ​from​ ​you!​ ​Please​ ​include​ ​a​ ​link​ ​or​ ​attachment​ ​to​ ​your​ ​portfolio​ ​with​ ​your​ ​application.
What​ ​You'll​ ​Do:
Design​ ​emails​ ​on​ ​a​ ​daily​ ​basis
Design​ ​a​ ​variety​ ​of​ ​digital​ ​advertisements​ ​on​ ​a​ ​weekly​ ​basis​ ​for​ ​Instagram,​ ​Facebook,​ ​Pinterest, and​ ​Google​ ​Ads
Design​ ​web​ ​banners
Assist​ ​with​ ​the​ ​redesign​ ​of​ ​the​ ​website
Help​ ​create​ ​digital​ ​marketing​ ​collateral,​ ​such​ ​as​ ​reports,​ ​signs,​ ​and​ ​invites
Design​ ​social​ ​media​ ​graphics
Edit​ ​lifestyle​ ​and​ ​product​ ​photos​ ​as​ ​needed
What​ ​You'll​ ​Bring:
3-5​ ​years​ ​of​ ​graphic​ ​design​ ​experience
Strong​ ​technical​ ​aptitude​ ​and​ ​skills
Strong​ ​skills​ ​in​ ​Adobe​ ​Creative​ ​Suite​ ​(InDesign,​ ​Photoshop,​ ​Illustrator)
Mac​ ​proficiency
Strong​ ​interest​ ​in​ ​typography
The​ ​ability​ ​to​ ​effectively​ ​work​ ​under​ ​deadlines​ ​and​ ​switch​ ​gears​ ​comfortably​ ​in​ ​a​ ​fast​ ​-moving startup​ ​environment
Attention​ ​to​ ​detail,​ ​and​ ​a​ ​habit​ ​of​ ​being​ ​thorough
A​ ​great​ ​team​ ​player​ ​attitude
 Bonus​ ​Points:
Experience​ ​with​ ​UI/UX
Experience​ ​with​ ​video​ ​editing
Experience​ ​in​ ​package​ ​design
Experience​ ​in​ ​illustration,​ ​calligraphy,​ ​and/or​ ​lettering
What​ ​You'll​ ​Get:
The​ ​opportunity​ ​to​ ​work​ ​in​ ​a​ ​fun​ ​environment​ ​full​ ​of​ ​happy​ ​people​ ​who​ ​enjoy​ ​coming​ ​to​ ​work
The​ ​chance​ ​to​ ​work​ ​at​ ​a​ ​fast​ ​growing,​ ​very​ ​successful​ ​company,​ ​where​ ​new​ ​opportunities,​ ​and new​ ​initiatives,​ ​happen​ ​every​ ​day.​ ​You​ ​won't​ ​get​ ​bored!
Fun central location in West Hollywood, great compensation benefits and lots of perks.
Work with a strong team of pros dedicated to making great content we'll be proud of.
Read Full Job Description