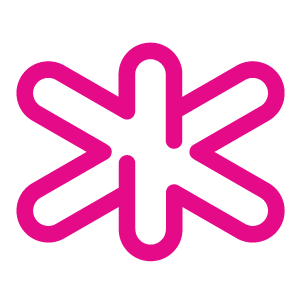 Financial Reporting Analyst
ABOUT INSPIRE
Inspire's mission is to drive forward a brighter energy future by simplifying consumer adoption of clean energy and smart home technologies. Disrupting the one-size-fits-all utility model, Inspire's groundbreaking smart home subscription seamlessly combines personalized clean energy plans with best-in-class smart devices. Using the Inspire app, members can self-drive their smart homes from anywhere, and select automated settings to use less energy while earning rewards. Inspire strives to make every home a smart home, powered by clean energy. Through continual innovation and scaling of connected device interoperability; clean energy supply, generation and storage; and intelligent, decentralized grid services, Inspire is building the world's first fully-integrated clean energy company.
Driven by a team of mission-driven Avengers, Inspire prides itself on a culture of ownership and teamwork.
ABOUT YOU
Hard hat mentality – zero ego, take pride in the nitty gritty details, and enjoy the build.
Exceptional communication skills – with internal stakeholders, partners, and our members.
Metrics Driven – drive towards realization of measurable KPIs.
Financial savvy – strong grounding in unit economics and making the business case.
Always testing – creating and validating hypotheses for how we can improve process/reporting.
Growth mindset – ready to grow as an individual alongside our growth as a business.
THE POSITION
We are seeking an experienced Financial Analyst to help drive improvements that span across various disciplines: financial planning & analysis, accounting, and business analytics. This candidate requires the ability to support multiple initiatives with shifting priorities, think and act both strategically and tactically, and execute on deliverables in an accurate and timely manner.
The right individual will possess a strong understanding of Finance & Accounting principles and firm business judgment capable of meeting the growing business demands of the team. This person will also have a warm personality, a growth mindset, and solid analytical and communication skills. The ideal candidate will embody a genuine interest in sustainability/renewables and have experience working in Green Technology.
This position will be located in our Santa Monica, CA office.
SPECIFIC RESPONSIBILITIES
Financial Reporting. You will gather, analyze, and narrate financial performance to support internal (team leaders, project managers, and senior leadership) and external (to investors and board members) stakeholders
Data Analysis. You will work closely with the Data Science & Analytics team to QA, reconcile, compile and manipulate large amounts of data from multiple systems
Financial Analysis. You will develop, maintain, and improve financial models of varying complexity, and provide analytic support to all financial deliverables and initiatives
Budgeting/Forecasting. You will assist in our monthly, quarterly, and annual planning cadence
Other duties may be assigned as needed
BACKGROUND / QUALIFICATIONS
Bachelor's degree or equivalent experience required; Accounting or Finance experience a plus
1-2 years' experience in Corporate Finance
Strong proficiency with Microsoft Excel
Experience with data science and product analytics is preferred
Experience in the retail energy industry is preferred
Startup experience is preferred
PERKS
Unlimited vacation
Equity and 401(k) plans
2 blocks from sunny Santa Monica beach
Dog-friendly workplace
Lots of cupcakes
Read Full Job Description