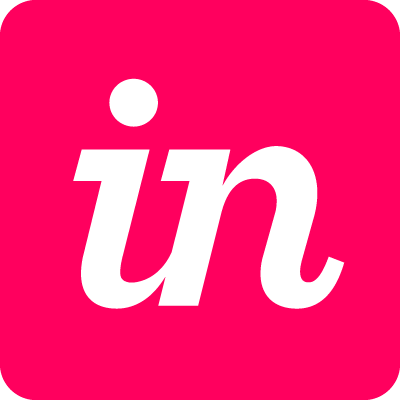 EMEA BDR Manager
InVision is the world's leading design collaboration platform.
We enable companies of all sizes to discover the power of design-driven product development. That's why over three million designers, product managers, marketers and other stakeholders at so many of the world's most loved startups, agencies, & corporations use InVision every day, including Uber, Evernote, Twitter, Adobe, Salesforce and many more.
We're well-funded and venture-backed by prominent investors including FirstMark Capital, Tiger Global Management, Accel Partners and ICONIQ Capital.
We're looking for a Manager of Business Development to add to our EMEA leadership team. As a Manager, you will lead and inspire a rapidly growing team of BDR's across multiple levels, while consistently raising the bar in terms of talent, team performance, and sales process.
Responsibilities:
Operate as a leader within the EMEA sales team working with the senior leadership team to develop specific strategies to scale and optimize both near term and long term

Supervise and manage day-to-day operations to meet monthly goals: activity, metrics, opportunities and sourced revenue targets

Personally maintain and grow headcount through recruiting, selecting and training world class sales talent

Work with internal resources to create and manage a scalable outbound prospecting structure - including template creation, account and contact targeting, testing, and scale

Work and collaborate with other sales managers, directors and executives to optimize process and messaging

Create and manage inside sales playbooks including onboarding and training documentation

Work with marketing to develop and optimize lead sources and sales touch points

Maintain systems performance for list creation, lead outreach and follow-up

Coach and professionally develop team regarding strategies to drive conversion rates and opportunity identification

Report internally on sales activity, opportunities and sourced revenue

Consistently monitor and enhance the sales activities of your team

Identify hiring and competency / skills gaps on your team

Work with the broader Enterprise team to maintain optimal communication, hand-off and alignment strategies

Build skills, confidence and trust with direct reports as well as provide developmental feedback for continuous improvement

Maintain professional knowledge of the digital product design space
Requirements:
5+ years sales management experience in a fast paced SAAS sales organization

Extensive experience with target account sales and account based marketing

Extensive experience selling into C-Level functions at Fortune 5000 companies

Proficient in new business and expansion motions

Demonstrated focus on a data driven sales model

Ability to inspire and lead

Organization and project management skills

Bias towards immediate action and results

Ability to prioritize and multi-task with competing goals

Hardworking, persistent, dependable, positive and enthusiastic
Benefits & Perks
InVision is an international employer so benefit offerings will vary from country to country. Please ask our recruiting team about the benefits and perks package available in your country. Some InVision-wide benefits we offer include a flexible vacation policy, monthly coffee shop allowance, home office setup assistance, wellness reimbursement and yearly book budget towards your continued education.
Read Full Job Description