The time it takes to move through the arduous steps in an accountant's closing process can add up — fast.
FloQast wants to change that. The company is building cloud-based software tools needed to make necessary accounting processes more efficient and accurate. We spoke with four members of their engineering team to learn how a culture of collaboration allows them to easily solve problems and consistently innovate.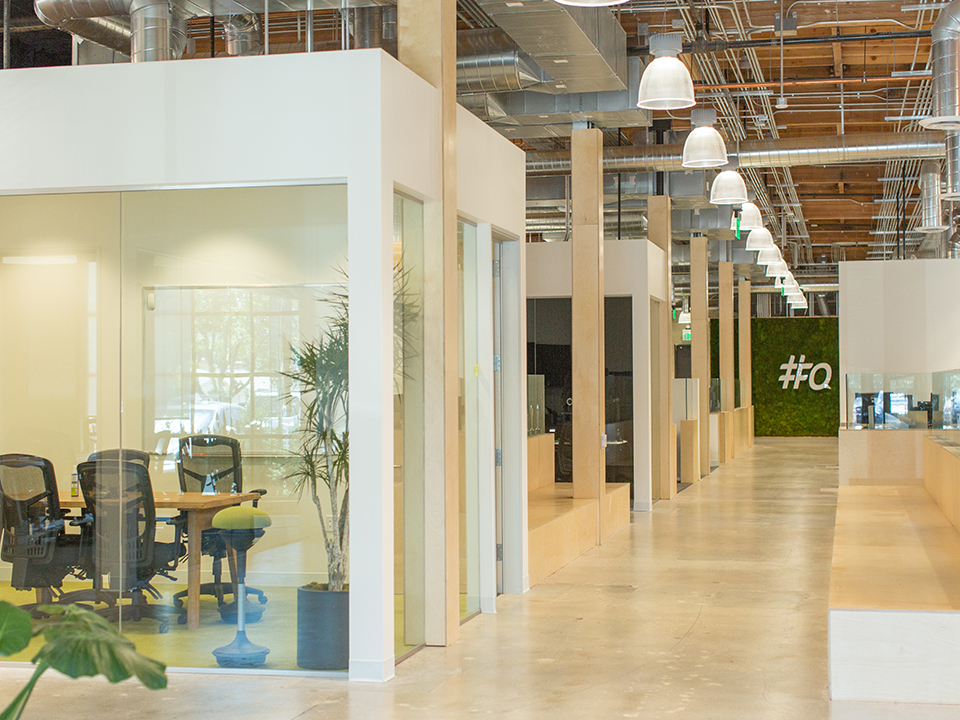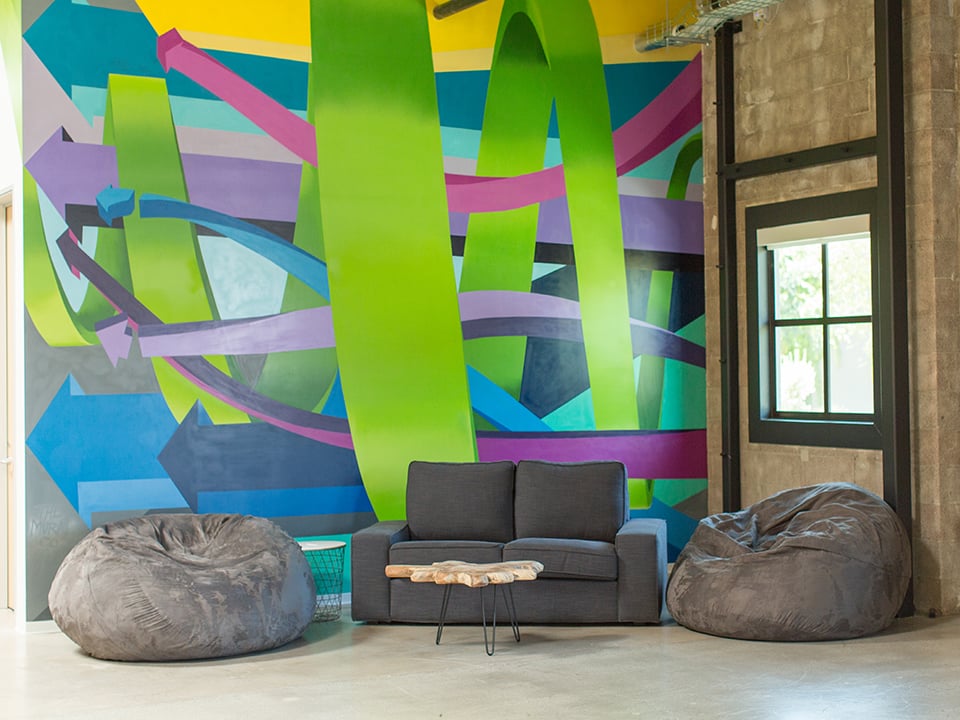 FOUNDED: 2013
EMPLOYEES: 100 (95 local)
WHAT THEY DO: FloQast builds close management software built by accountants for accountants, so they can close faster and more accurately.
WHERE THEY DO IT: Sherman Oaks
PERKS: Company equity for employees and a fully-covered healthcare plan for employees, spouses and their dependents are just a couple of the perks offered for FloQast employees.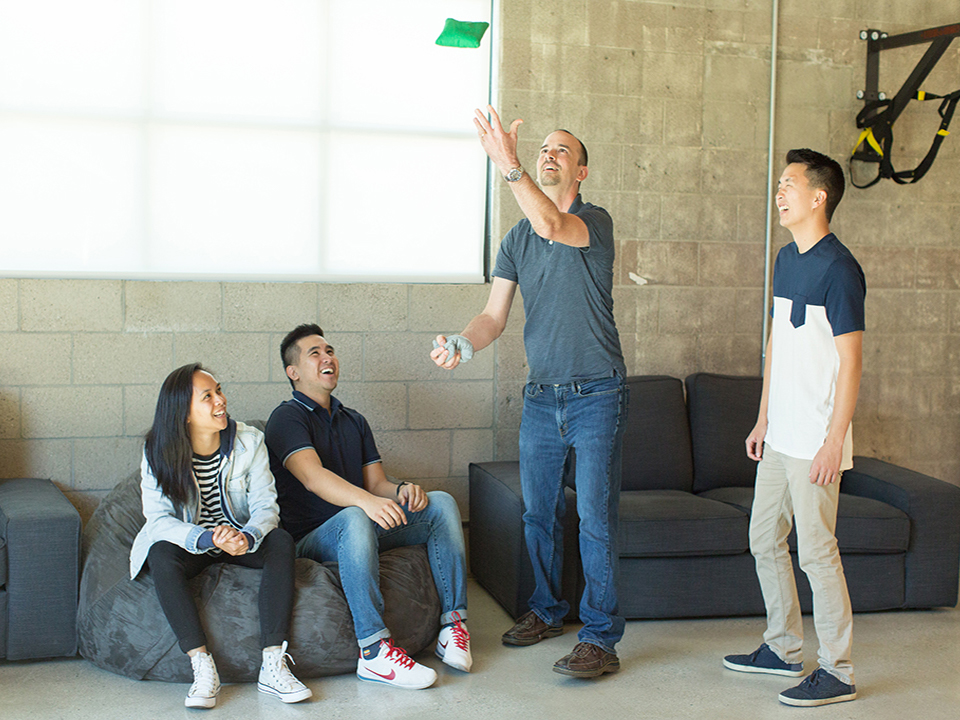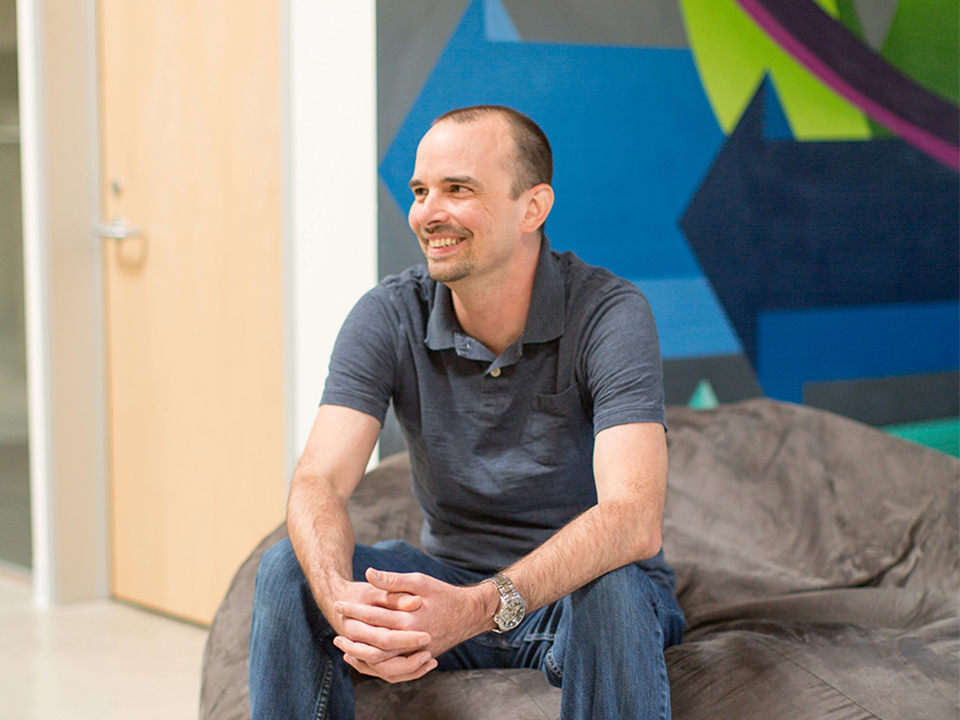 James Booth, Principal Software Architect
James joined FloQast in its infancy — in fact he was employe no. 1 — and has worn several hats at the company. Nowadays, he guides the engineering team in selecting the appropriate architecture and encourages innovation while ensuring that FloQast's overall vision is maintained.
BEYOND WORK: James takes on a new challenge each year. In the past, he's become certified in sailing, passed the motorcycle safety course and built a 19th-century flintlock and powderhorn. (Go ahead, Google it and tell us you're not impressed!) He's also currently learning barebow archery and brewing his own kombucha.
How has FloQast changed since you joined?
In the early days, we were in a small house. Our CEO Mike and COO Chris were making and taking calls, and our CTO Cullen was pushing code to production from his laptop. As the company has grown, we've done a good job of reviewing our tools and processes, and adapting them as necessary. There is always a lot more to do, but I am confident that the direction we're taking will allow us to be more effective in delivering a quality product to our customers.
How has tech changed since you started with FloQast? How has the accounting industry changed?
Amazon Web Services (AWS) was around in the early days of FloQast, but we weren't taking advantage of it directly. It wasn't long, however, before we created a roadmap to move us there. Providers like AWS allow engineers to experiment with a wide variety of technologies with minimal cost. Having access to a broad toolbox pays dividends in that it allows us to quickly prototype solutions and deliver these new features to our customers.
The adoption of cloud-based solutions by accounting departments is a big win for them. The SaaS model allows them to work more efficiently, removing the risk of human error. Meanwhile, we're in the background working to deliver new features, improve accountants' workflows and shorten their close times.
If you look at what this team has achieved so far, what are you proudest of?
Every success — and failure — has gotten us to where we are right now. We've all learned so much, and it's okay to fail. At FloQast, we want our engineers to innovate, and that innovation comes with successes and failures. Through it all, we become a stronger and more effective team. When those really big challenges do arise, though, and everyone jumps on board to figure them out, it's a really great feeling.
We want our engineers to innovate, and that innovation comes with successes and failures. Through it all, we become a stronger and more effective team."
What qualities make someone successful on this team?
If an engineer is looking for challenges, we've got that. Whether it's working on an enhancement, resolving technical debt or creating a new feature, each role has its unique set of challenges. We've created a foundation to build upon and we are providing the tools and processes to do so. Every engineer has the opportunity to help make our product more successful. If they are motivated to learn new technologies, help refine our process, conceptualize solutions or knock them out, they will fit right in.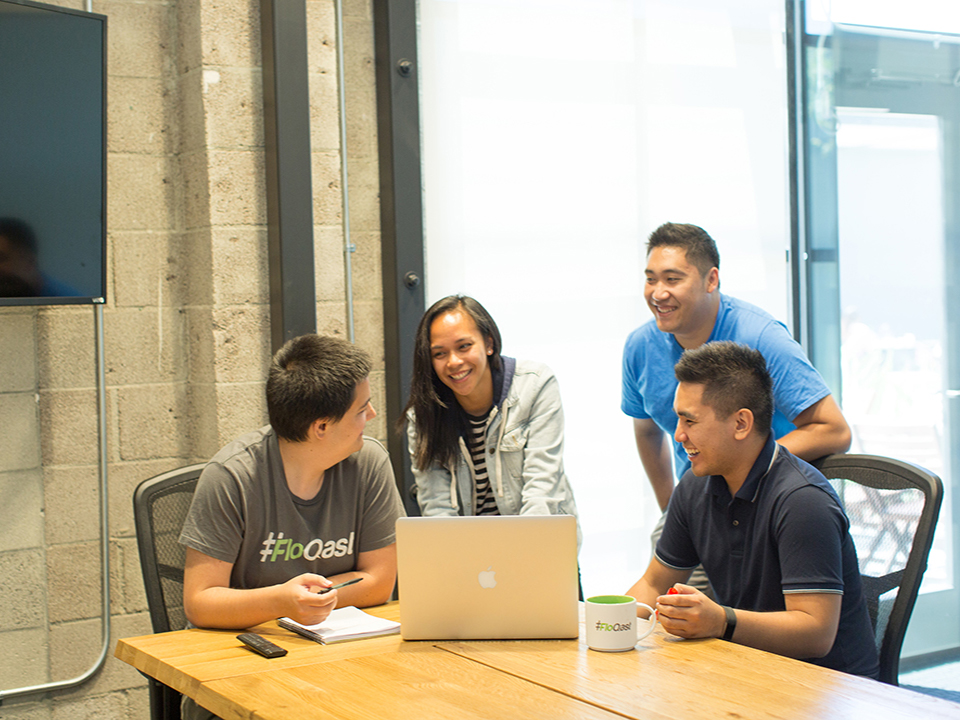 Jasmine Mina, Software Engineer
Jasmine Mina works on the core experience team. She modifies the structure and flow of data within FloQast's app and maintains the implementation of different tools and libraries.
BEYOND WORK: Jasmine loves dancing. She led her high school's dance team to national championships, directed UC Berkeley's first competitive urban dance team and continues to teach classes and workshops.
What is a typical day like for you?
Some days include game planning and researching how a new feature should be implemented, writing tests for a feature I've built, addressing issues that have been reported in our app or reviewing code from other engineers on my team. Unless it's a Friday when we have catered lunch in the office, I sync up with other engineers — from my team and other teams — to go out for lunch. This is something I've looked forward to each day since I started working here. The afternoon is when I'm most focused and know where to prioritize my efforts for the rest of the day and decide what I can wrap up or when to reach a good stopping point before picking back up for the next day.
How does FloQast train engineers?
All of our engineers work across the stack, presenting plenty of opportunities for any individual — regardless of their area of expertise or the amount of their experience — to learn and to teach. I think there's a good balance between being given a challenging task and just the right amount of mentorship. The culture of our engineering team is one where we're constantly sharing information that could be valuable to any engineer — whether it's an interesting article, a new course available online or a meetup happening in our area.
I remember one of the first projects I worked on was the redesign of our app. Though I had slight imposter syndrome and wasn't super confident about the code I'd written, I appreciated that we started our sprint planning with a show-and-tell, allowing each member of the team to share what they worked on. It seemed intimidating at first, but afterward, I felt proud of the work I'd done and the amount of support from my team members was encouraging.
I appreciated that we started our sprint planning with a show-and-tell. It seemed intimidating at first, but afterward, I felt proud of the work I'd done and the amount of support from my team."

How does your team reflect FloQast's culture?
I think one of the biggest parts of FloQast's culture is collaboration. A problem my team faced in the past was piecing together all of the components of a project. It's difficult to see the big picture when individuals are focused on smaller components. To mitigate this issue, we've implemented mob-programming where we'll address issues as a team, so that everyone can contribute ideas and have an open discussion on finding the best solution for the project in its entirety.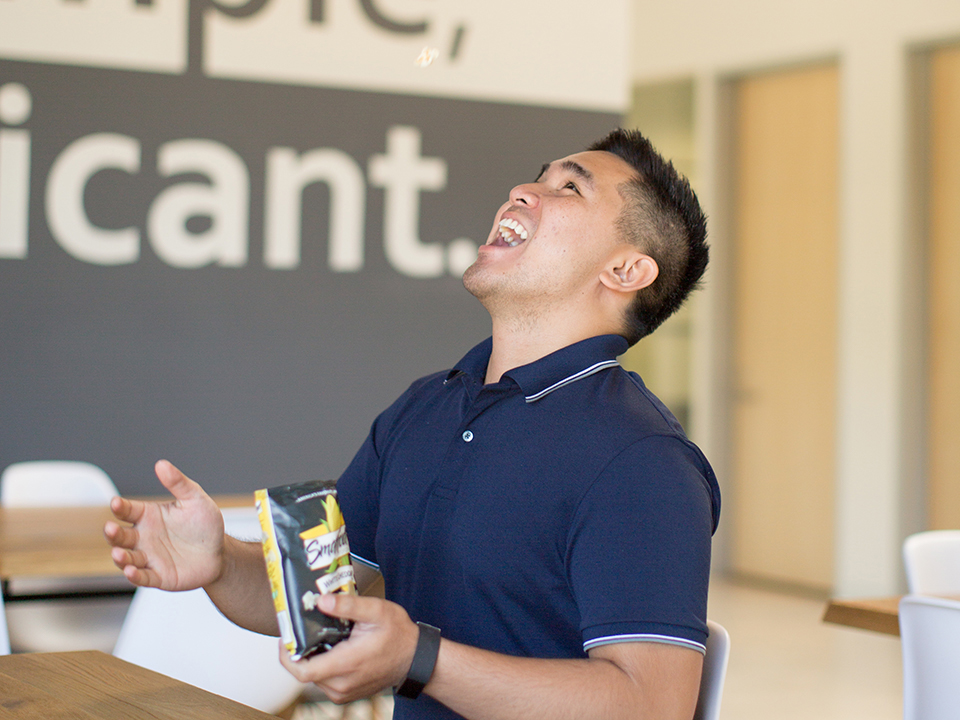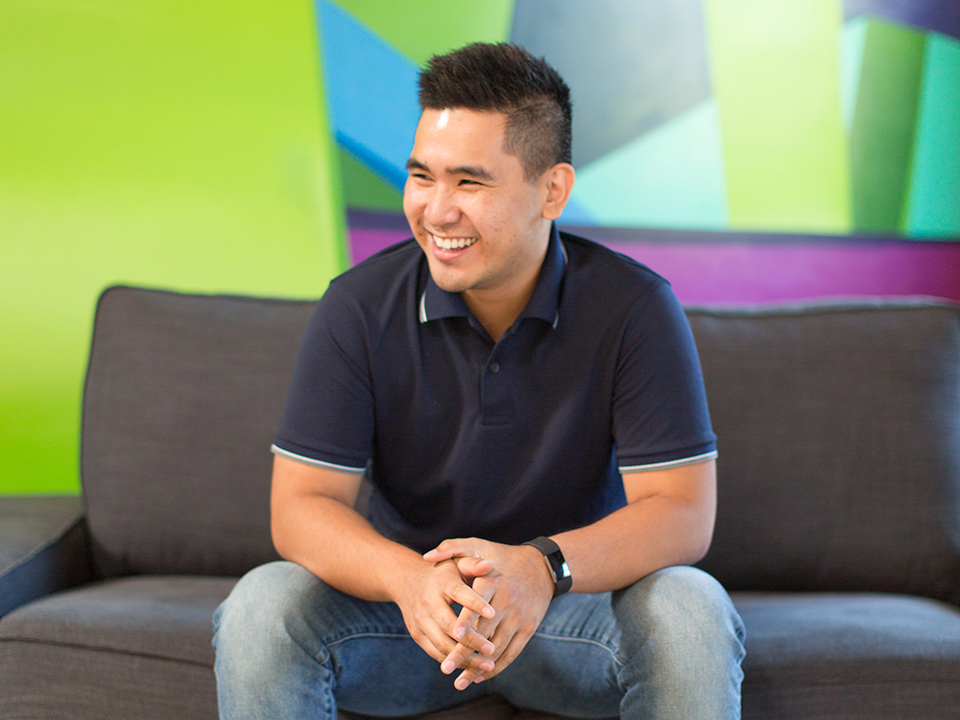 Kevin Pagtakhan, Software Engineer
Kevin Pagtakhan develops third-party integrations, such as the general ledger integrations that are the core feature of FloQast's application.
BEYOND WORK: Kevin loves to travel, especially to places where he can observe a different culture and discover new cuisine.


What makes FloQast's culture so strong?
Collaboration and expressing gratitude. We even have a Slack channel for giving shout-outs to coworkers. No one's hard work goes unnoticed and that's why we never get tired of performing our roles at the company and going beyond that. We're all just grateful to be working with each other and toward a common goal that we all believe in. I believe that it shows how collaborative our company is, even across departments. We have very generous and selfless people and it's contagious. We're like a big family and we make each other's lives easier — no wonder why we have a positive culture!
We're like a big family and we make each other's lives easier — no wonder we have a positive culture!"
What is your team's reputation at the company?
Though this may also apply to other teams, I believe our engineering department is known for going beyond what's expected of us. We come into work eager to contribute and learn. We might have occasional late nights in the office, but I believe this is a product of the drive and motivation we all share within our team. We understand how impactful our jobs are despite working behind the scenes.
Each engineer, regardless of the role, helps to shape what our culture becomes. I believe that if we start from within ourselves and the team, it will reflect on software we deliver both for other departments and especially for our clients.
How does the team handle situations where developers have different opinions on how to solve technical issues?
Being part of technical discussions is one of the most exciting parts of being a FloQast engineer. All ideas are welcomed, encouraged and heard. It's an opportunity for everyone to see topics from different angles and experiences, and to grow, share and earn knowledge. No matter what the conversation is about and how long it takes, we always go for solutions that promote what we value the most: engineering growth and the needs of our clients.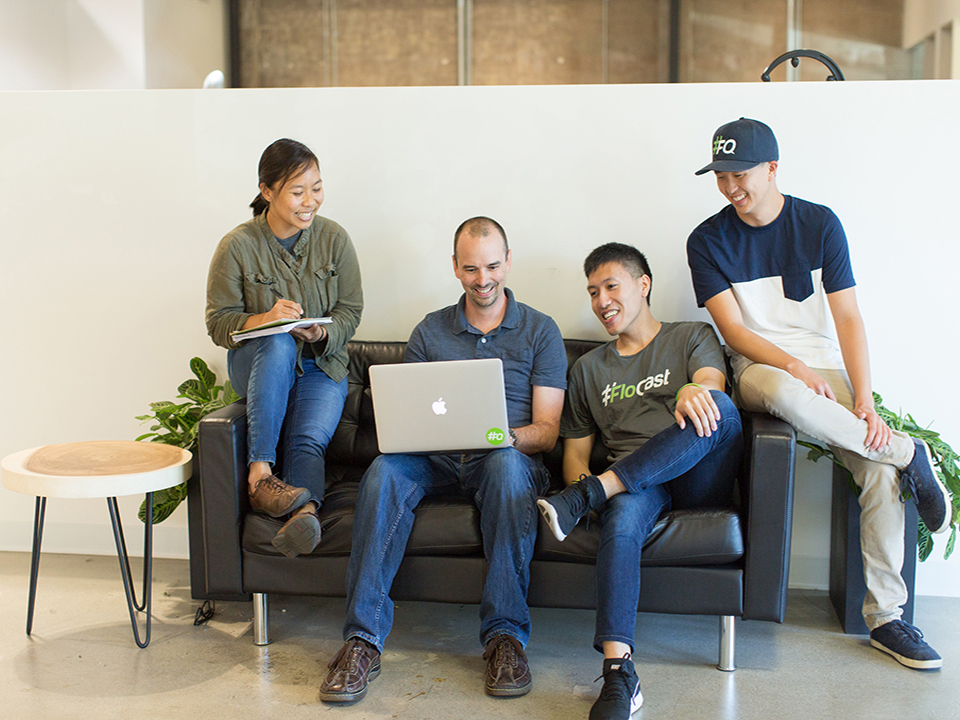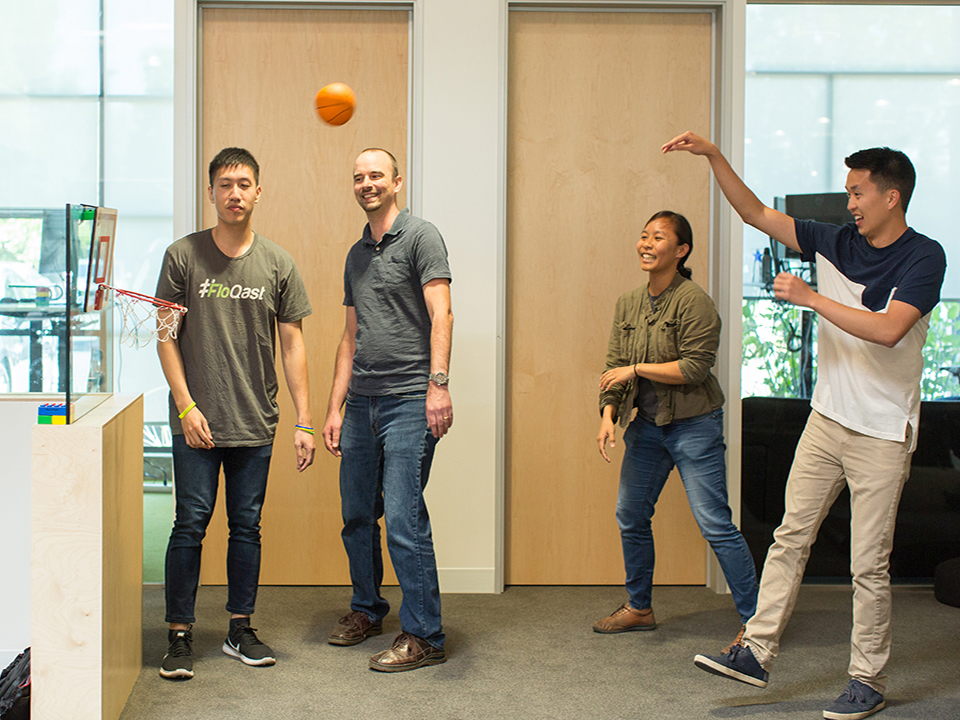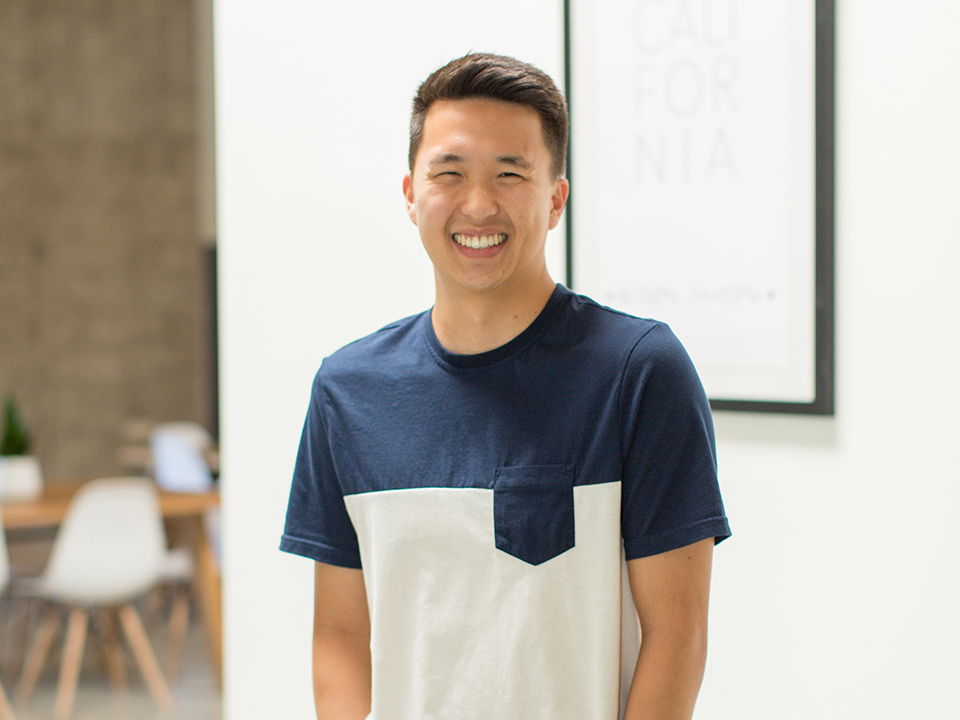 Eric Hirshfield-Yamanishi,
Software Development Engineer in Test
Eric Hirshfield-Yamanishi is a liaison between product, engineering and the customer success team. His responsibilities include maintaining the automation suite and being hands-on when releasing builds.
BEYOND WORK: Eric rock climbs whenever he gets a chance. The amount of problem-solving required while climbing and the constant strive to get back up after failing reminds him of coding.
What problems are you solving with technology? How are you solving them?
I'm helping to build out our awesome automation suite that simulates the workflow of accountants. By doing this, we can supply our software engineers with realistic scenarios in order to test their new features at the click of a button. We can also cut down on the time it would take to check these features by hand. I'm a huge proponent of having a work-life balance and if my job can help make that even better for my coworkers, then I'm super happy.
I'm a huge proponent of having a work-life balance and if my job can help make that even better for my coworkers, then I'm super happy."
What's your tech stack? Why did you choose it?
Because the rest of the team is mainly working with JavaScript, the SDET team decided to follow suit and use it as well. We are currently using Jest as our testing platform to run Selenium WebDriver. The fact that our other developers also use Jest for unit tests makes it easier to collaborate on testing initiatives with them.
Describe your company's approach to training engineers in general.
FloQast definitely supports growth and learning inside and outside of the company. Outside initiatives such as covering the cost of an AWS certification have shown a lot of faith in our engineers to go out and further their education.
Inside, I've never found someone here to be adverse to lending a hand with teaching or answering any questions. One aspect of FloQast that I found to be enlightening is the fact that I can approach our CTO Cullen, the engineering manager Carlos, or our product manager Aynsley and have real conversations about our work, the business and our lives in general.