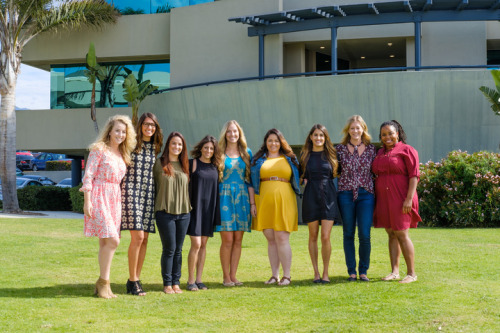 In two short years, Procore Technologies grew from less than 200 employees to now over 600. How did we do it? With the help of the nine individuals who make up the Procore Recruiting Team.
Often times as the first point of interaction with potential employees, we are representatives of the Procore company values of Openness, Optimism, and Ownership. Our team is tasked with preserving and driving these values as we continue to bring extraordinarily talented people into the Procore family.
Procore is building the software that builds the world. Now with over one million users in tens of different countries, it is important we continue successfully building our team so that our customers can continue improving the world around us. Our mission is to attract, hire, and retain the best people for that job.
Like all Procorians, we are given the support and encouragement to constantly create and innovate. Our team is made up of Silicon Valley alums, local tech (think Sonos), expert agency recruiters, and even hardware retail recruiting. We're a band of creatives with backgrounds in project management, finance, global communications, and reality tv. Playing to our strengths (and differences) allows us to bring something new and exciting to our team and company.
Sharing ideas, resources, and the occasional bottle of champagne, we are a tight-knit family with the drive and focus on making Procore the best place anyone will ever work.
Meet the Procore Recruiting Team (left to right): Andii, Hannah, Andrea, Amanda, Hillary, Sierra, Amber, Kaleen, and Cynthia.