Jellysmack Opens New Office in the Pacific Design Center
The company says it's leading the charge in the return-to-office movement.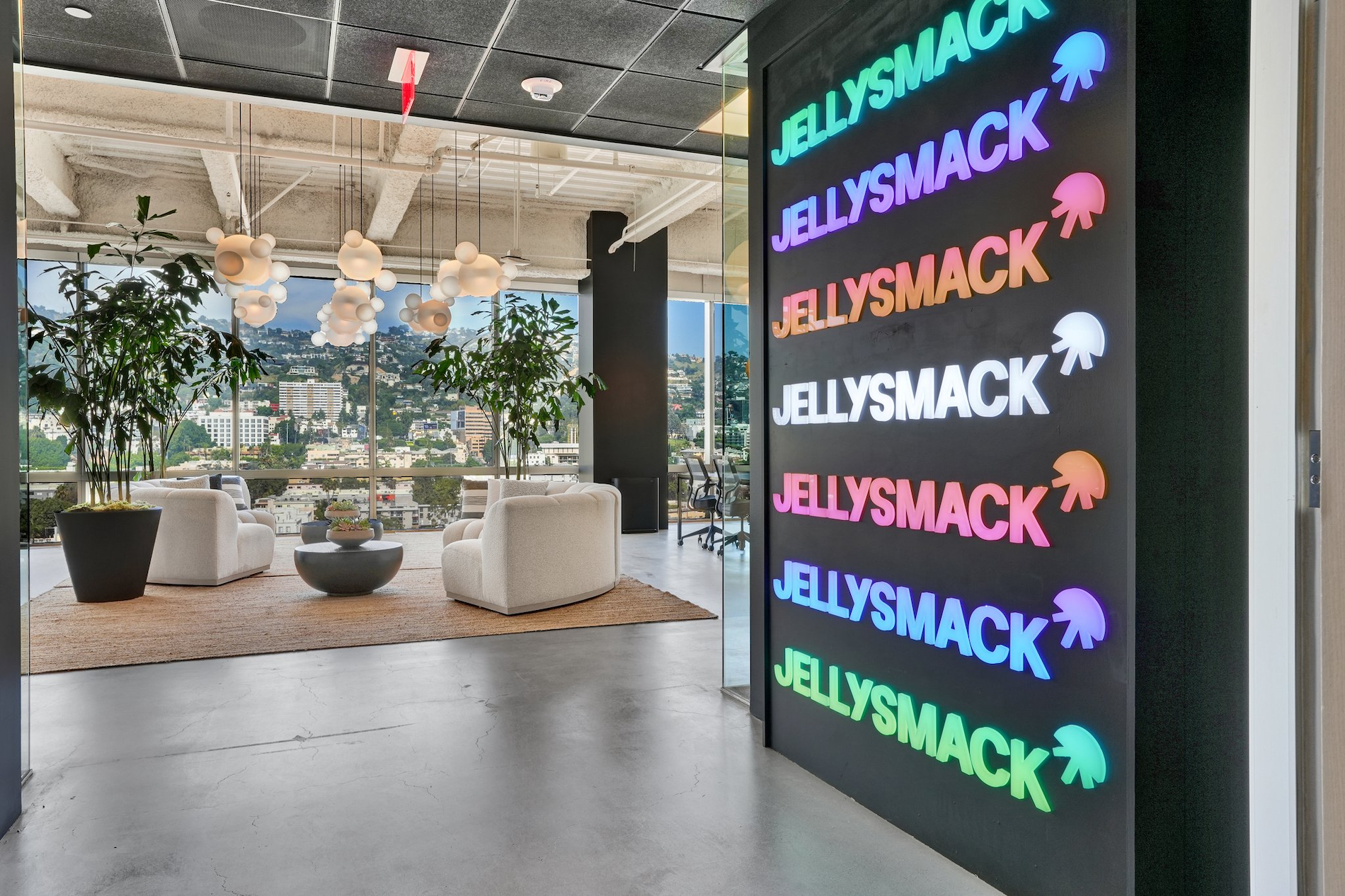 Jellysmack, a creator technology company, opened a brand-new Los Angeles-area office earlier this week. Located in the Pacific Design Center, the office aims to promote collaboration and creativity. The Jellysmack team will follow a hybrid work schedule, combining in-person and remote work. 
Jellysmack, known for leveraging AI and data-driven methodologies, optimizes video content for top creators like MrBeast and Bailey Sarian. With over 10 billion monthly views, Jellysmack ranks as the third largest social audience among U.S. media companies according to a 2023 Tubular Labs report. 
The office opening coincides with Jellysmack's recent acquisition of Dan Abrams' Law&Crime Network. The company is actively hiring for various roles in the LA area.