Huupe Basketball Startup Raises $11M for Tech-Enabled Hoops
The startup developed a hoop with AI tech that can monitor a player and provide individualized training.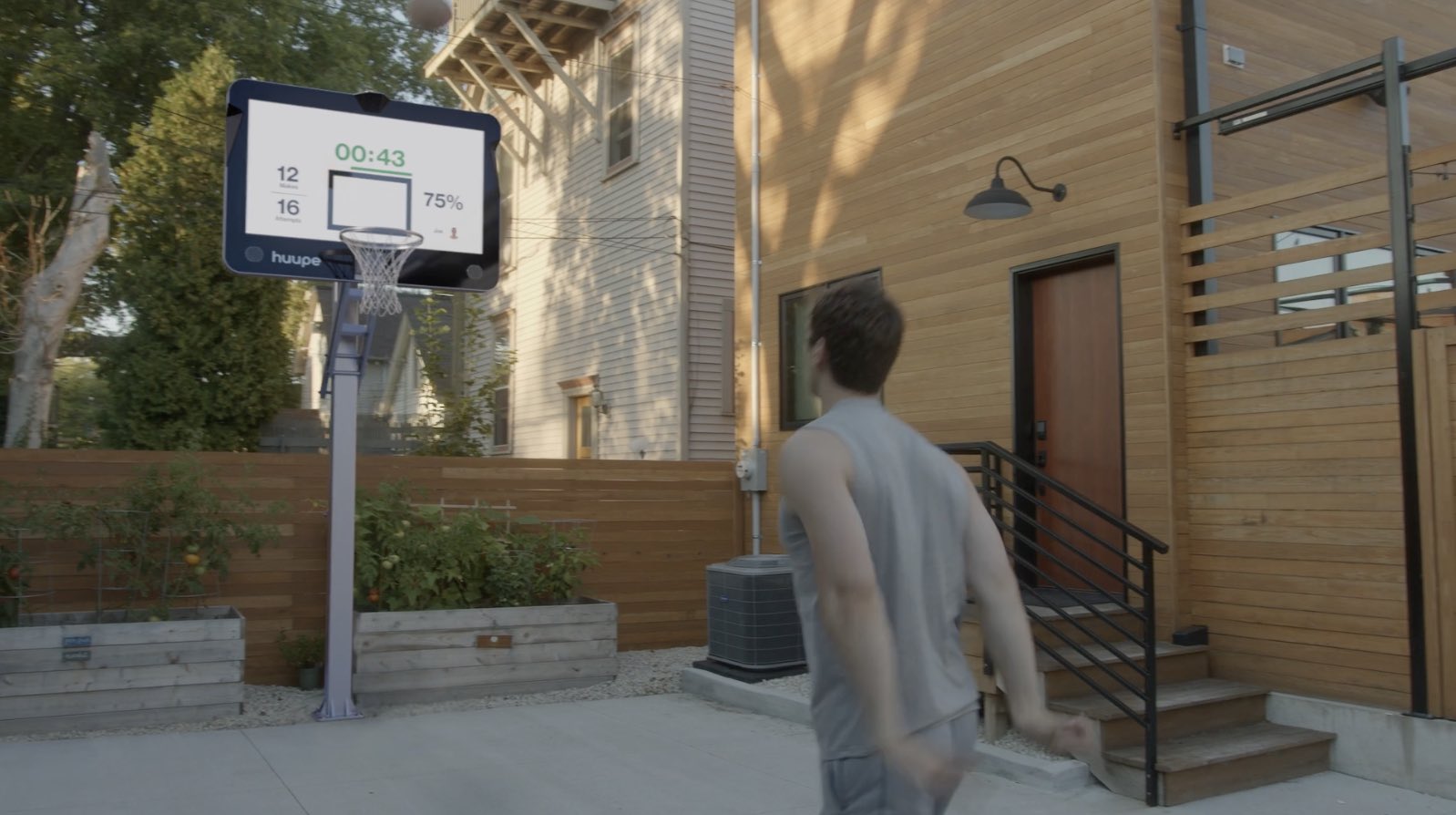 Whether inspired by March Madness or the love of basketball, fans of the game enjoy casually shooting hoops or playing a game of pickup. Now, huupe, a tech company based in Los Angeles, is bringing about a new way for people to improve their shot and game. 
Huupe developed a smart basketball hoop and recently secured $11 million in funding.   
"We are happy to announce our seed sound. We owe a special thank you to our entire team, investors, advisors, supporters, customers and believers," huupe said in a LinkedIn post. 
Protagonist VC, Marvan Ventures, TRI Investments, and Kawn VC co-led the $11 million seed round, according to TechCrunch.
Huupe's smart hoop features a rugged screen in place of a traditional backboard that can stream games and TV shows. In addition to using the display to stream content, it can be used for training and challenges. According to huupe, the smart hoop comes equipped with sensors and artificial intelligence that can track a user's shooting stats and read how they play basketball to provide feedback on ways to improve. Huupe's technology can also stream live training content from its network of basketball trainers to provide users with tailored programs. 
According to huupe, the tech-enabled hoops can also track a user's court positioning, speed, agility, release time and vertical jump, among other statistics. 
Since launching in 2015, huupe has partnered with professional and collegiate trainers and players to offer users training through a monthly subscription plan. Huupe co-founders Paul Anton and Lyth Saeed said in a blog post that the company was founded to provide high-quality basketball training. 
Huupe's basketball hoops are currently marketed to individual consumers and available for pre-order. George Bousis, the co-founder of Protagonist VC, told TechCrunch huupe's hoops would be a good fit for gyms, community courts and other communal locations.