Funding Platform BeatBread Empowers Artists to Build Their Careers
Within the booming music streaming industry, its web-based solution uses data to predict music artists' future revenues.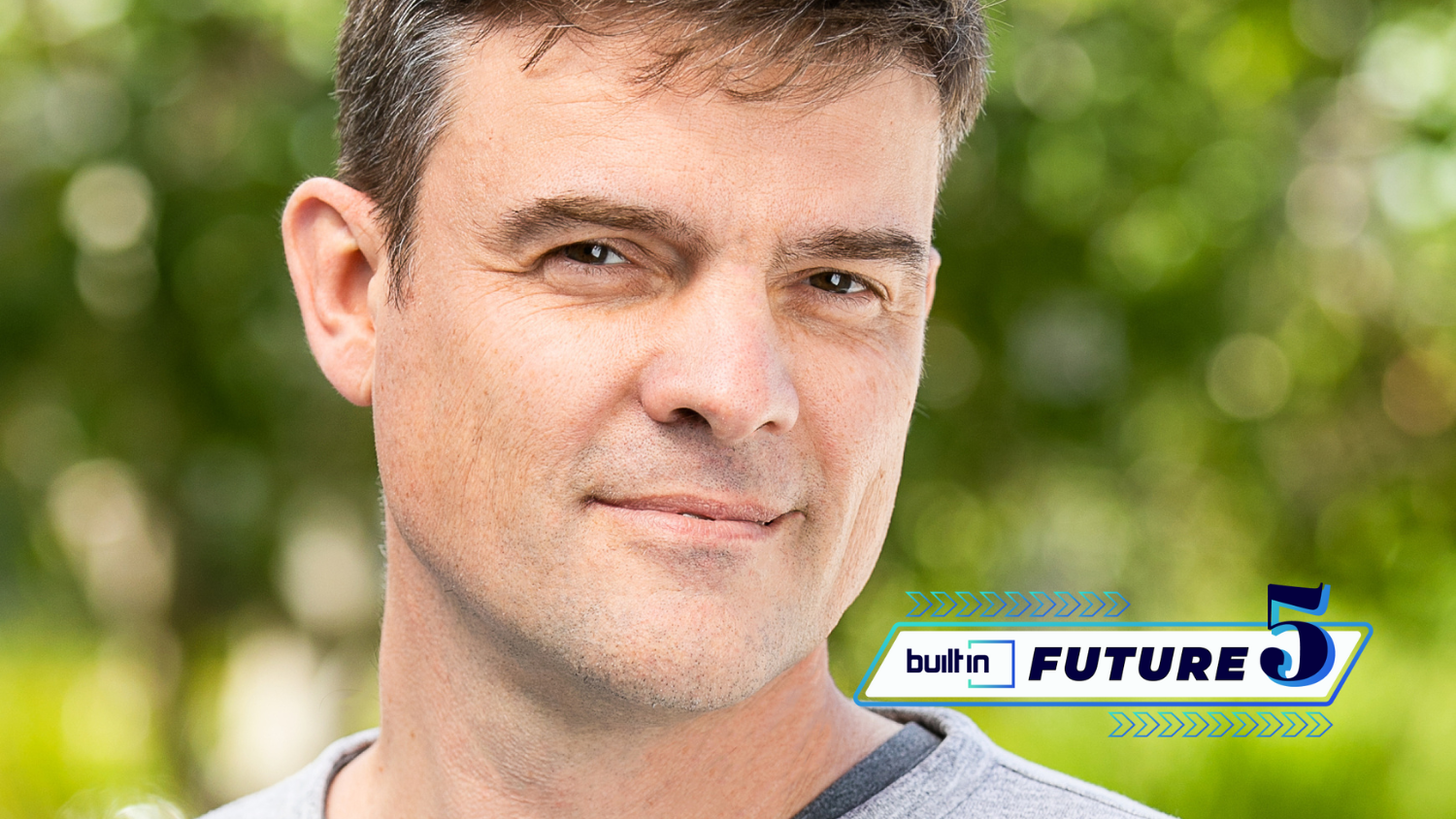 Sure the latest initiatives from the Teslas, Apples and Googles of the industry tend to dominate the tech news space — and with good reason. Still, the tech titans aren't the only ones bringing innovation to the sector.
In an effort to highlight up-and-coming startups, Built In has launched The Future 5 across 11 major U.S. tech hubs. Each quarter, we will feature five tech startups, nonprofits or entrepreneurs in each of these hubs who just might be working on the next big thing. Read our round-up of LA's rising startups from last quarter here.
* * *
These days, it's easy for anyone in the world to tune into a playlist that's tailored perfectly to their personal taste. Streaming platforms have largely changed the face of the modern music industry for listeners as well as their favorite artists. The freedom of the online streaming space has opened a range of doors for artists that were previously nonexistent. An LA startup is offering them support as they find their voice in today's music scene.
Founded on the principle of empowering independent music artists to control their own careers, beatBread provides capital to tomorrow's potential stars. After that, it steps aside and lets the musician take full charge of how that money gets invested. The company offers finance deals ranging from $1,000 to $2 million. Depending on the case, artists with around 8,000 to 10,000 monthly listeners on streaming platforms like Spotify would likely be a sound fit to receive funding from beatBread.
CEO Peter Sinclair considers himself to be an accidental participant in the music industry, having worked at various startups throughout his professional life. When the needs of his family demanded he take on a more stable, corporate role, Sinclair found himself working at Universal Music. 
He joined the company at a pivotal time for the music industry, back in 2015, when global streaming revenues were starting to gain momentum. At the time, the industry was garnering about $2.8 billion in revenue. Today, the global streaming market is projected to earn over $100 billion by 2030. Such a shift indicated that though labels may still be valuable assets to musical artists, they're no longer a necessity, Sinclair said.
"It really changed the relationship between artists and labels because streaming is such a broad platform," Sinclair told Built In. "Any artist can get their music to every fan in the world for about 20 bucks a year, so you don't need a label for distribution to get to stores all the time. Marketing of music is no longer about getting on the radio. ... It's about digital marketing."
As Sinclair noticed how many artists had chosen their own teams for tasks like marketing their work, labels like Universal were seen as mainly just a source of income, rather than a prerequisite for growth within the music industry. BeatBread aims to be another option for artists to get the funding they need to choose their own marketing teams, production partners and so on.
For us, labels aren't the enemy. We just think that we're a way to empower artists to navigate the system better."
When an artist visits beatBread's website, the platform uses publicly sourced and partner-found data to predict an artist's future revenues from their existing music as well as from their unreleased music, Sinclair said. Afterwards, it generates an interface that allows that artist to choose the length of the contract they'd like, up to eight years. They can also choose how much of their streaming income they'd like to keep, as well as whether their new music will be included in the deal. From here, beatBread shows them upfront how much funding they can offer the artist should they choose to sign.
"We've had a number of artists come to us rather than take a label deal, and we've had artists come to us, use the money to grow their business and then take a label deal later," Sinclair said. "For us, labels aren't the enemy. We just think that we're a way to empower artists to navigate the system better."
To date, beatBread has funded artists including rapper and singer Yung Bleu, who won the BET award for Best New Hip Hop Artist in 2021. Though the company provides artists with capital, Sinclair emphasized that each person's success was fully their own. 
"We're really about creating choice and empowerment, and there are plenty of things that an artist needs to succeed beyond money, and we don't do any of them," Sinclair said. "Not because we don't think they're important but because we know that each artist has a unique set of needs."
Coming up next for beatBread, the company is hoping to launch new features this summer that will give artists increased access to capital and better term deals. It also plans to make its solution available on more distribution platforms. Currently, beatBread partners with names like UnitedMasters, Symphonic Distribution and Horus Music.
"I find it very personally meaningful for us that we can help power the careers of more people because if we get it right, more artists will have more access to capital," Sinclair said. "We think that means then the world will get more music, and if artists have more choice, it will just be better. … It's quite an amazing thing to see how important [music] is to them and how much work goes into it. And if you can just give them an opportunity, I think a lot of good things [will] happen." 
To date, beatBread has raised $34 million in seed funding.