Latinx-Founded Edtech Platform Emile Raises $5.3M in Seed Funding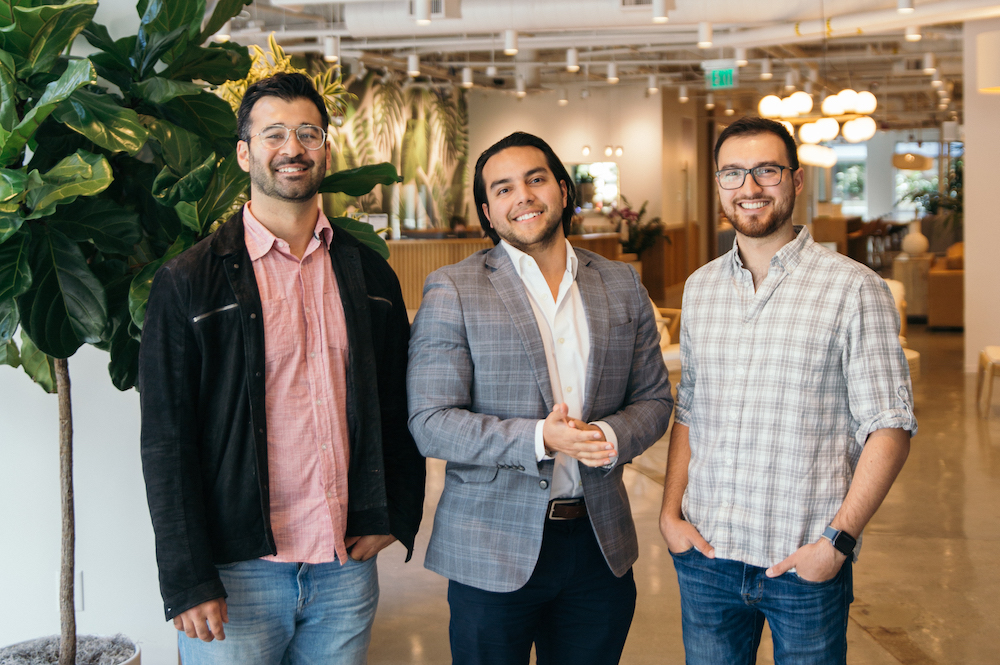 Los Angeles-based edtech platform Emile announced Wednesday that it raised $5.3 million in seed funding. The investment was led by Kleiner Perkins which contributed $4 million to the raise. Other notable contributors include executives from Goldman Sachs, Uber and Cameo. 
Emile operates as a subscription-based learning platform for high school students. Unlike other online platforms, Emile enables students to take classes at their leisure without having to abide by a strict schedule. Regardless of when a student decides to take a class they will still be linked with thousands of others via Emile's online learning community. 
"We want to be able to help empower our students to be able to take any technical, elective or core class they want for credit, and actually have a chance to be able to go to either a top-tier university in the United States, or go directly into the workforce and be able to be a contributing member of society," Michael Vilardo, COO of Emile, said in an interview with Built In. "We realized right away that not everyone's path is the same and we want to empower that personalized success."
Emile takes a "full-stack" approach to online learning. The platform is responsible for teacher recruitment and management, video production and curriculum development. 
"Gen Z and Gen Alpha, you know, they've grown up with YouTube, Instagram now, TikTok, so the bar for videography is that much higher, and the chance to grab their attention is that much more competitive," Vilardo continued. "So our opportunity here is to build something that's multimedia enriched, premium videography and focus on building a strong community for our learners."
In May of 2020, Emile completed the process to become a fully accredited online high school. Last December, the platform launched with three advanced placement (AP) courses and nearly 50,000 beta trial sign-ups.
According to CEO Felix Ruano, the pandemic provided the company with the opportunity to properly validate its own hypotheses around what students most value in terms of online learning experiences.
"When you have that many people online and they're going through good and bad products digitally. That's how you quickly validate. It just set us up times 10, in terms of our product development and go-to-market strategy," Ruano told Built In. 
The entire founding team of Emile is Latinx which is a point of pride for the company. It's also a rarity in the tech industry. Eighty-three percent of tech executives are white, according to the Equal Employment Opportunity Commission.
"It's exciting to be able to leverage our experience and be something, a model or example, for the [Latinx] community and hopefully empower more people of color in the technology space," Vilardo continued. "Ultimately we hope to empower more people from different communities and ZIP codes to experience the best in online education."
The platform currently offers 16 advanced placement (AP) courses and 10 core classes that span a wide range of subjects. With the additional capital, the company plans to expand its class offerings with a goal to launch more than 15 new courses over the next 12 months. Additional funds will go toward expanding the company's engineering, product and design teams. 
"The north star of Emile is to empower 14- to 19-year-olds to find the best path in life as quickly as possible. That's something we're really passionate about," Vilardo continued. "In society today, so many people, even those that are 30 to 35 years old, still don't really know what their passion is, or what their monetizable skillset is."
Over 1,000 students have signed up for the platform so far. Monthly subscriptions are available for $30 or students can opt to take a course solo for a one-time fee of $250. For organizations, subscriptions are paid annually and cost anywhere from $4 to $17 per user, per month.