Hawke Media's Pivot to Remote-First Infrastructure
A transparent culture and an adaptable team are creating success in this new chapter.
At the start of 2020, Hawke Media's headquarters was located in Los Angeles, with satellite sites in Boston and NYC. By May, the company was selling its LA and Boston offices, and employees say they are better for it.
"The culture has changed because we hired 95 employees in 28 different states with a range of strengths, personalities and creative ideas that resulted in a more diverse output for our clients," Lizzie Maher, a senior talent acquisition partner, said. 
Even at the very beginning of the coronavirus pandemic, three out of five employees who'd shifted to working from home were already telling Gallup pollsters that they would prefer to remain remote after their offices could safely reopen. Hawke Media leaned into such statistics and joined other businesses like Slack, Spotify, Twitter and Dropbox that went remote permanently. But Hawke Media's successful transition to the virtual world wasn't without its hurdles. 
To keep people from being lost in the shuffle, recent hires jumped at opportunities to help onboard employees that joined after them because they knew how difficult remote onboarding could be. 
Ashley Poling, a paid social analyst, joined last August and had to adjust to socializing remotely. She said she adapted well by immersing herself in the culture, even taking a trip from Baltimore to Los Angeles to strengthen her connections with Maher and other West Coast employees. 
"I felt very included after I joined," Poling said. "But it's also a two-way street: You're going to get out of it as much as you put in."
However, putting in full effort can be tough while fighting burnout.
But Gogo Pandit, a business development representative who joined around eight months ago, said leaders place a heavy emphasis on ensuring the team is in peak mental health. They tap into a culture of transparency to have candid mental health discussions so everyone stays engaged while working at home.  
"Leaders reach out to my team and ask whether we feel burned out," Pandit said. "When I felt this way, they encouraged me to take a day off or speak to a person in another department to spark a fresh interest as to why we're all here."
Ultimately, the adjustments that Hawke Media leaders and team members made laid the foundation for a healthy remote-first culture as the company continues scaling through this new chapter.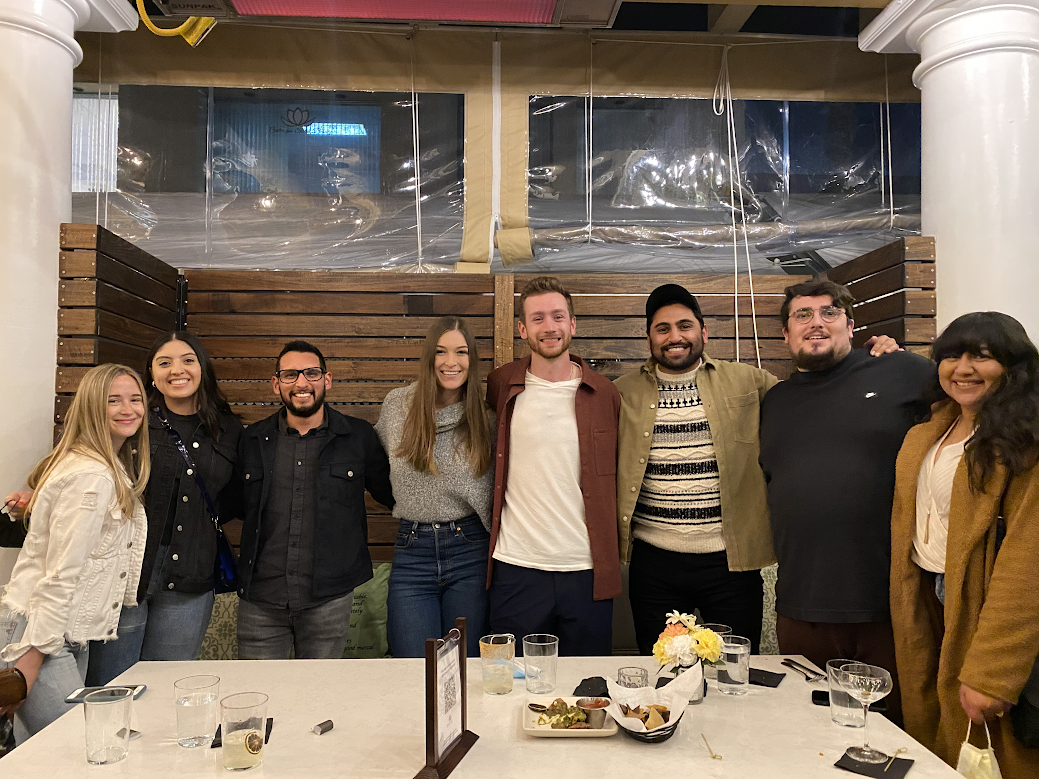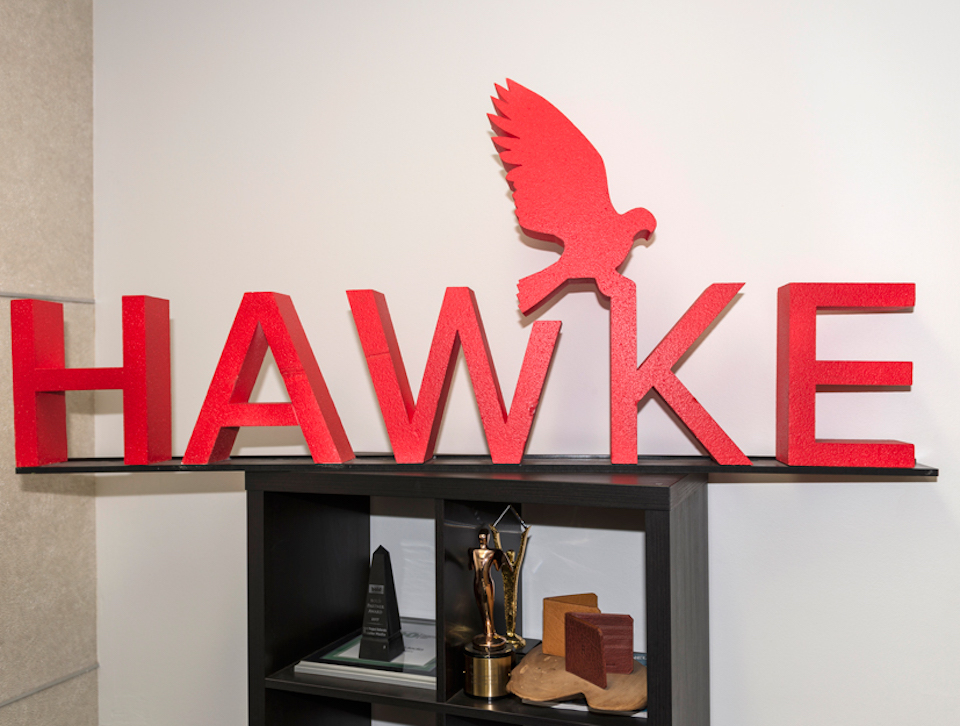 What were some of the biggest challenges you faced during Hawke Media's transition to a permanently remote workforce?
Lizzie Maher, Senior Talent Acquisition Partner: It was difficult to keep track of everyone initially. There were people that were already quiet in the office and if they didn't say anything on Slack, you may not hear from them for months. From an HR and a recruiting perspective, that was rough because you had to keep tabs on everyone to make sure that they were engaged. It was easier in the office because you could see if someone looked unhappy at their desk and check on them. But when they're silent at home, you have no idea until something goes wrong.
Ashley Poling, Paid Social Analyst: It's awkward to put yourself out there as a new employee. Asking other employees for virtual coffee hangouts can be challenging, but it's the nature of the game now and the only way you're going to make relationships and get involved at the company. Now, you can see people expanding into virtual practices more as we've all adapted to working online.
You can see people expanding into virtual practices more as we've all adapted to working online."
Gogo Pandit, Business Development Representative: It's been difficult in sales because you want to be in the room with the phones and your sales manager at arm's length. Now I need to set time with them, text them or do something along those lines. It was an adjustment, but in sales you have to adapt. The beauty of my job on the outbounding team is I can do that work from anywhere at any time. So there's extra freedom there.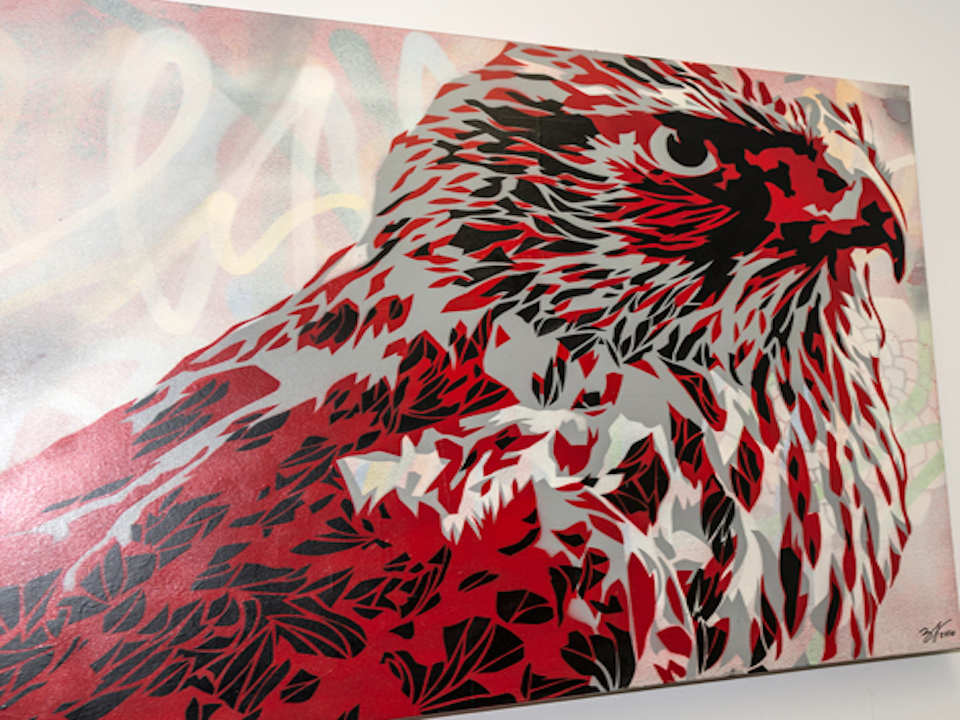 What has Hawke's approach to employee mental health been like during this period of change?
Pandit: Hawke's culture of transparency was a selling point for me when I joined. If something is happening in your personal life, they understand. When my grandparents were having health issues, I told my manager and they said, "Take whatever time you need, no matter how long, and let us know if you need anything." 
Our CEO dedicated an all-hands meeting to mental health and we discussed exercises and programs to keep our minds in a supreme state for virtual productivity while staying relaxed. Leaders want us performing at our best, and they're also open to suggestions. Ashley or I could have a one-on-one with our CEO and ask, "What if we tried this at Hawke?" He might say, "Let me think about it," and later that day he's telling the company that everyone has a free yoga subscription for the next three months, or whatever our suggestion could be. They do their best to make sure we aren't punching a wall every day and that we're having fun. 
Building strong relationships with leaders and other employees has been a huge way to overcome low morale."
Poling: Sometimes work can get repetitive even though we're still learning and evolving, and you can feel low morale kick in. I asked my manager for suggestions on how to get reenergized to present to clients. We had a candid conversation about it and he offered many solutions such as taking a day off, reaching out to a new team member or he and I going to a happy hour together. We have a great relationship and a huge positive of being here is the personal connections managers have with their teams. Building strong relationships with leaders and other employees has been a huge way to overcome low morale. 
Hawke U
The company's weekly all-hands meeting, "Hawke U," is an opportunity for employees to learn more about and engage with one another. Leaders celebrate "Hawke-stars" all across the company and the initiatives they're working on to foster top-down positivity. There are also icebreaker questions like, "What's your biggest pet peeve?"
How has Hawke adjusted to a permanent work-from-home structure while almost doubling its staff with remote employees? 
Maher: I realized I needed to get more team members involved in remote onboarding. So I reached out to people like Gogo and Ashley during the new-hire interview process to get their help talking to candidates about their experiences. 
Being remote also normalized a new way for people to reach out about work-related conversations. Before, when we hired a new employee working out of Boston or New York, it might be intimidating for them to reach out to someone in the LA office. But now, no matter where they are, people aren't as afraid to contact someone if they're new or they share a client but they haven't met. It's encouraged a lot of people to get out of their comfort zone.
Poling: My department was going through a leadership change when I joined and there was very little structure in terms of how to train a new team member. I was a guinea pig and helped formalize the process. It's been cool seeing how Hawke adapted its onboarding to include two weeks of shadowing and working one-on-one with a manager. The paid media director does all my team's training and records all her lessons. We went from having no set onboarding process to one that's very organized in a few months.
The company is focusing on what's easiest for us, rather than going back to a regimented structure."
Pandit: Since we sold our office, we're opening a small Santa Monica site that our CEO wants to be like a Soho House where people can work and hang out. Having a flexible option is going to be so beneficial for people who have dogs and kids, or those who never want to go in. The company is focusing on what's easiest for us, rather than going back to a regimented structure. 
Maher: We would eventually like to open other smaller, optional spaces in cities where we see more employees pop up. They would be for anyone looking for some in-person time with coworkers or people traveling and in need of a space to work.
We're in a really unique position as a company because we have so many new people in the same stage of their employee lifecycle. It's a healthy environment for anyone new coming in to be surrounded by people who also went through remote onboarding and did it at a time where maybe we weren't as organized. The shift to remote work was difficult, but our biggest strength is our people and we helped each other through.