Talespin Is Powering the Future of Work. Here's How.
This scaling startup banded together across time zones to build a new product to redefine soft-skills training.
In February 2020, several leaders from the Talespin team were gathered in the Netherlands, contemplating the idea of making international travel a more integral part of their roles. At the time, it seemed critical to ensure seamless collaboration between their offices in Culver City, California, and the Dutch metropolis of Utrecht without crossing the ocean every three to five months. 
That all made sense until March 2020. 
As fate would have it, a pandemic prompted companies worldwide to move their day-to-day operations online, pushing many into uncharted territory. But for Talespin, a company that creates XR (virtual, augmented, and mixed reality) products, this unexpected turn of events was one the company had unknowingly been preparing for. 
The team had been working on perfecting a product that was designed to change the future of virtual training. This product, CoPilot Designer, leverages the power of virtual reality to create realistic soft skills training simulations. As its name suggests, the tool gives its users control over their experiences while removing the need for animation or engineering work on their end. 
Content created with CoPilot Designer enables users to practice important conversations with virtual human characters, with the authors of the training content customizing the virtual character's dialog and body language. CoPilot Designer is built to handle a wide range of real-world scenarios. For instance, leaders can leverage the platform to simulate feedback conversations, while sales professionals can use it to practice closing deals. 
As the workforce evolves, so do the skills needed to excel and succeed. According to LinkedIn's 4th Annual 2020 Workplace Learning Report, soft skills are considered a top priority for talent development. This is due in part to what Talespin calls "a growing gap" among new generations of the workforce across interpersonal and teamwork-related skills, which is exactly what the no-code platform is designed to tackle.
"The reality is, people will need the kind of rapid authoring environment that the team here has created to keep up with that kind of change," said Travis Falstad, the vice president of learning experience design. 
Naturally, building a product of this caliber required serious cross-departmental collaboration. But, as a company dedicated to helping organizations address their own pain points regarding soft skills training, Talespin was more than equipped to handle the challenges that came its way.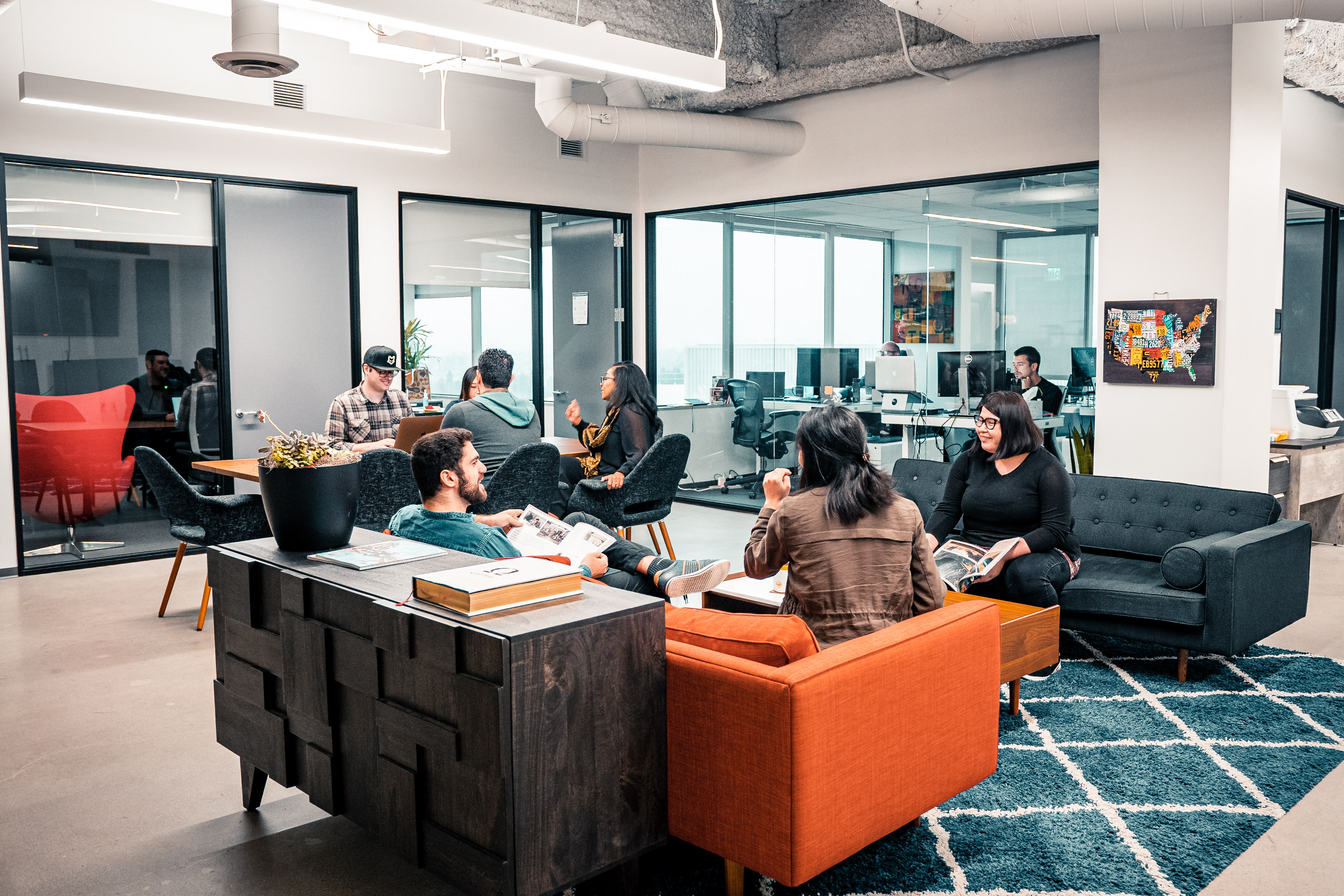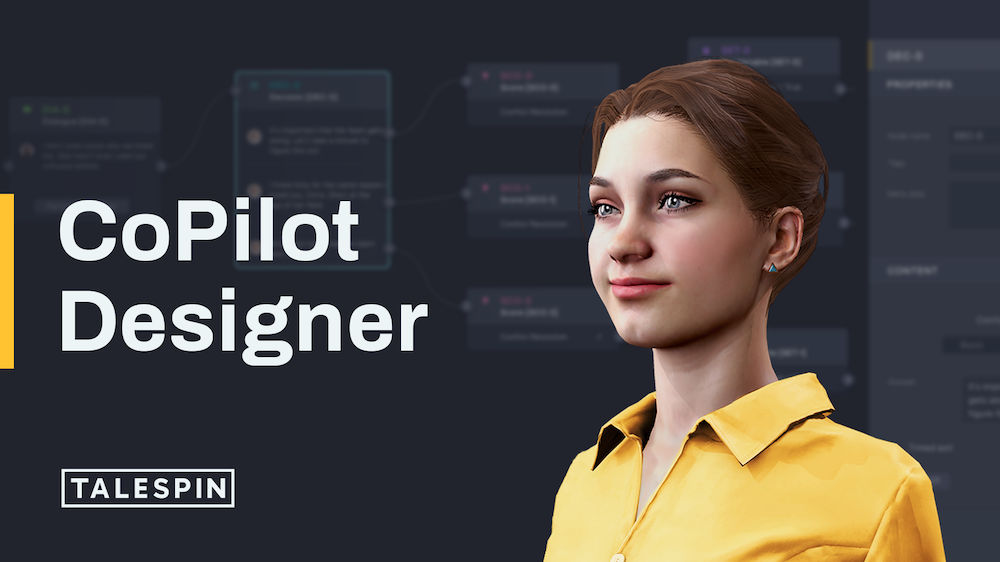 A True Team Effort 
You know the analogy, "building the airplane as you're flying it?" When it came to creating CoPilot Designer, Vice President of Engineering Bryan Dickson said it was like "building several airplanes, the manufacturing facilities, hangars and airports at the same time." 
From an engineering perspective, building the platform was a multi-faceted operation. In addition to having the ability to author narratives, capture performance and create learning modules, the platform also serves as an application that plays back and publishes that content. 
Not to mention, the team had to develop all the services that drive it like APIs, databases and file storage. All of these components had to be built at once on top of a single core of client-side and server-side logic. 
Put simply, Talespin's engineers had their work cut out for them. 
With team members spread across continents and working on different aspects of the product, it was crucial for Talespin's engineers to coordinate closely and check in with one another regularly. 
According to Dickson, they delivered on this at many levels. 
On the product side, Vice President of Product Jieun Kim and her team played an integral role in connecting all internal stakeholders — from marketing to leadership — while keeping track of priorities and feature releases. 
Falstad's learning experience design team was tasked with ensuring their real-world scenarios were not just aesthetically pleasing: they also had to be authentic and deliver on learning objectives.
"When you look at the heart of the experiences that you create with CoPilot Designer, they've got to be emotionally engaging, memorable, and [attention-grabbing]," Falstad said. "But most importantly, they need to be effective."
Modeling virtual humans after real ones was a challenge from the beginning, especially when human emotions and reactions can be vastly different, said Chief Innovation Officer Jeroen de Cloe. That's why the team collaborated closely with stakeholders and early adopters of the platform to ensure their personas were highly scalable and lacked designer bias.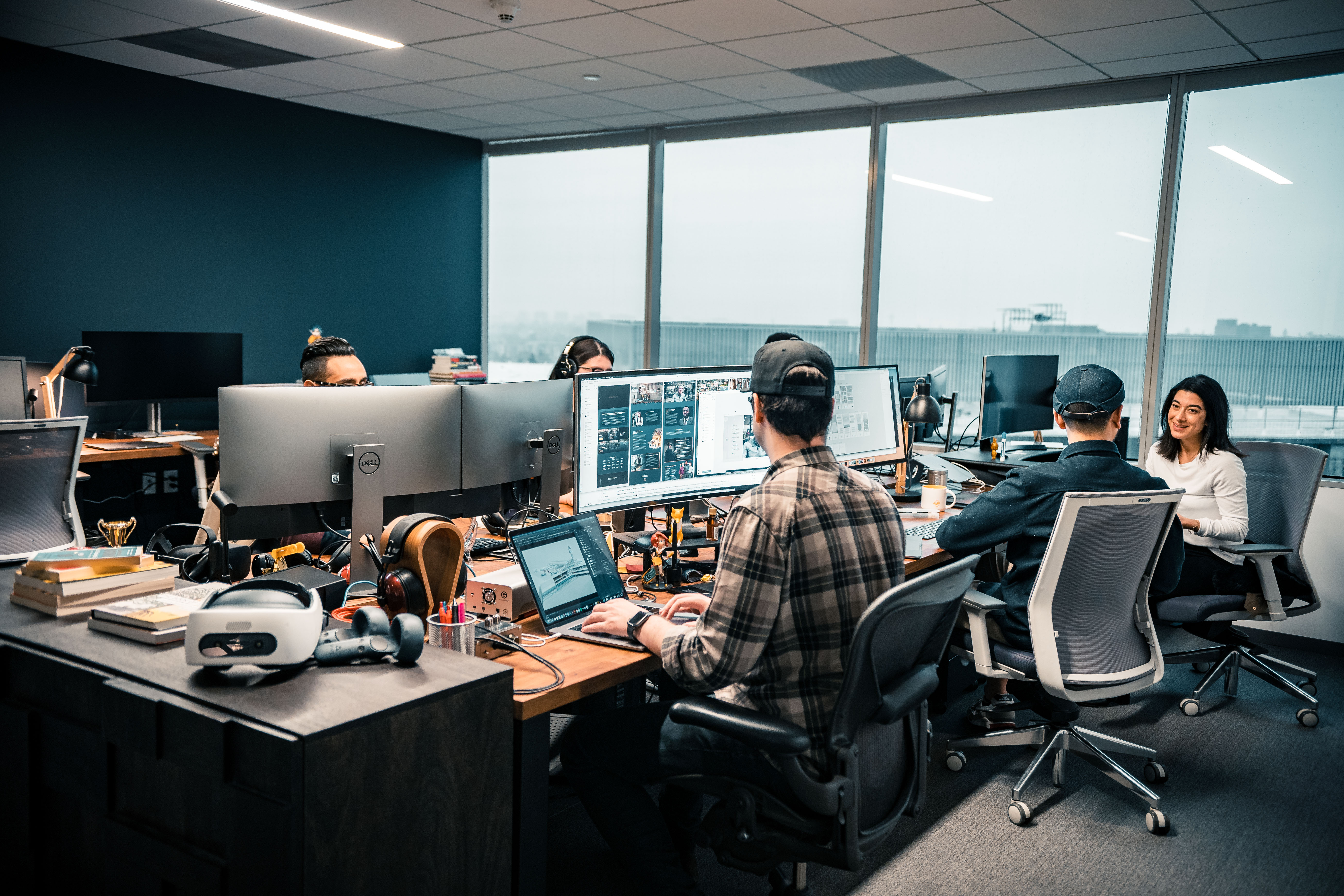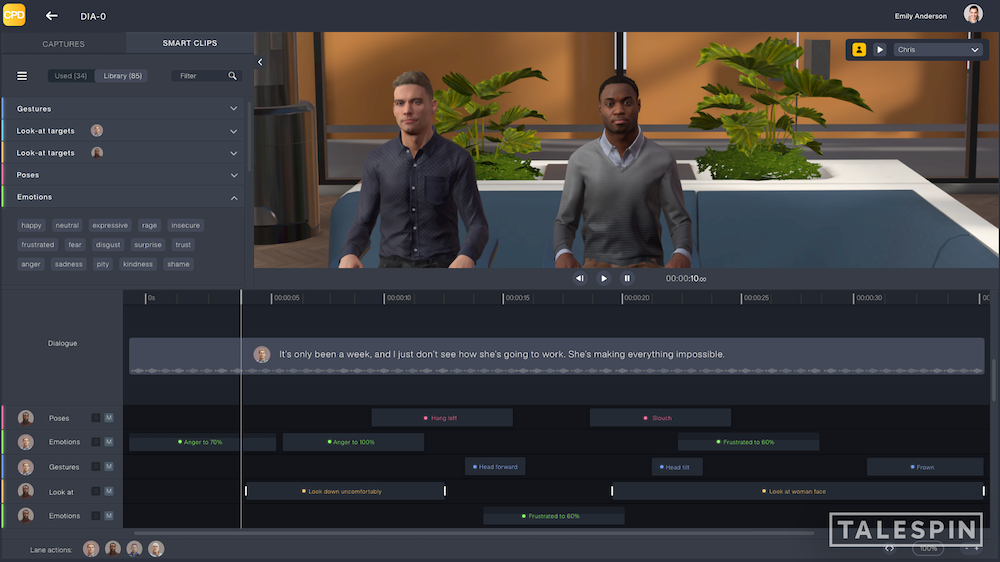 The Future of Work
So what does all of this collaboration mean in relation to Talespin's aim to "power the future of work?" Ironically, it means taking work out of the equation. 
"I often joke that we're building ourselves out of a job, where CoPilot Designer is rapidly becoming  part of a content publishing platform that won't be dependent on engineers," Dickson said. "But this is making more room for innovation and deeper thought around the problems we're solving for our customers and the future of work."
As for the platform's virtual humans, intelligent algorithms make it so that users don't have to spend time making adjustments themselves.
"[Users] don't have to spend hours and hours focusing on fine-tuning the virtual human, but at the same time, we offer a level of fine control over what they do if they want to," de Cloe said. "So it's really about making sure that the users are just focusing on what truly matters."
And what really matters to users during a pandemic? According to Kim, virtual modes of training that are accessible and easy to use. While some companies were initially using CoPilot Designer for smaller in-house teams, those same organizations are now asking to expand usage to other units within the business, Kim added. 
Ultimately, it provides a safe place for us to build confidence."
"So now we're getting asked, 'Can you make this available on mobile devices?' 'Can you make this available on desktop browsers?'" Kim said. "So we see that companies are finally seeing the value, and it has really gained momentum due to this unfortunate situation."
While the platform enables teams to create experiences without code, its benefits extend beyond this. It also has the effect of empowering workers, whether they're entry-level or veterans, by giving them the skills they need to grow their careers. 
"Ultimately, it provides a safe place for us to build confidence," Kim said. "This allows people to really build those skills and muscle memories, and then be able to apply them in a real-life environment."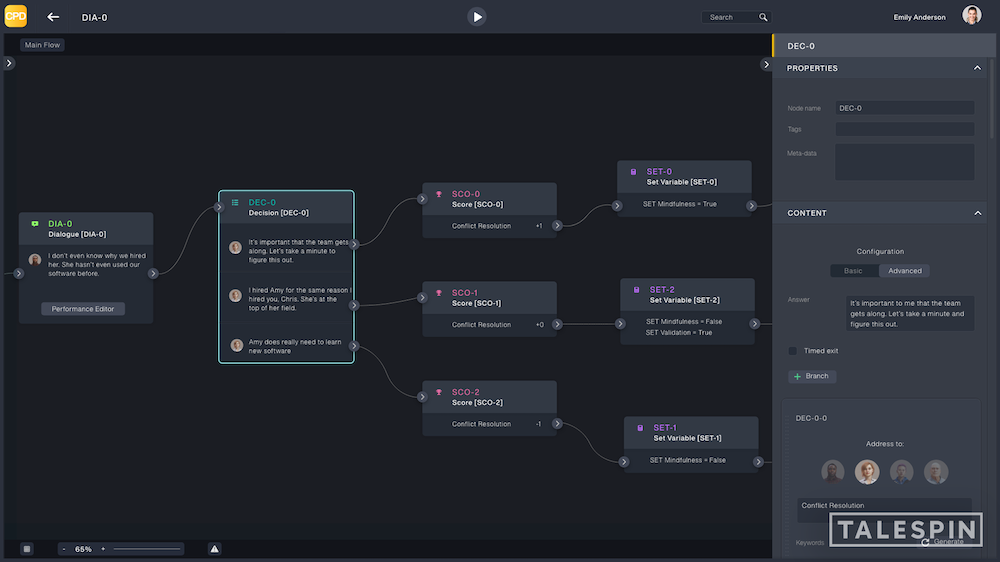 "We're All Humans"
Working from home during a global crisis has been hard enough for many. But collaborating across a global network of teams to build a product as complex as CoPilot Designer was a feat unto itself, and it's one that required effort from every member of the company.
"The CoPilot Designer launch has been supported by almost every department at Talespin," Dickson said. "I'm extremely proud of our engineering and QA teams, and just as proud of everyone at Talespin for supporting the vision of the product and working together to make this happen in such a challenging environment."
And it turns out that remote work couldn't dampen this team's spirits. While many might cringe at the thought of another virtual meeting, the Talespin team took this necessity in stride. 
"For many of us, the workplace now includes kids, animals, partners and other views of our personal lives in the background. It can be distracting but the problem has a hidden benefit, which I appreciate," Dickson added. "All these distractions can actually inspire more humanity and empathy in our meetings. In that way, I find many are engaged in a much more personal and meaningful way.  That very much aligns with the products we are building."
From engineers to marketers, every employee can make an impact at the growing company — especially when they own the results and stay humble, de Cloe said. 
'What I find important is that there is not a culture of ego," de Cloe said. "It just makes me excited every day to be a part of Talespin."