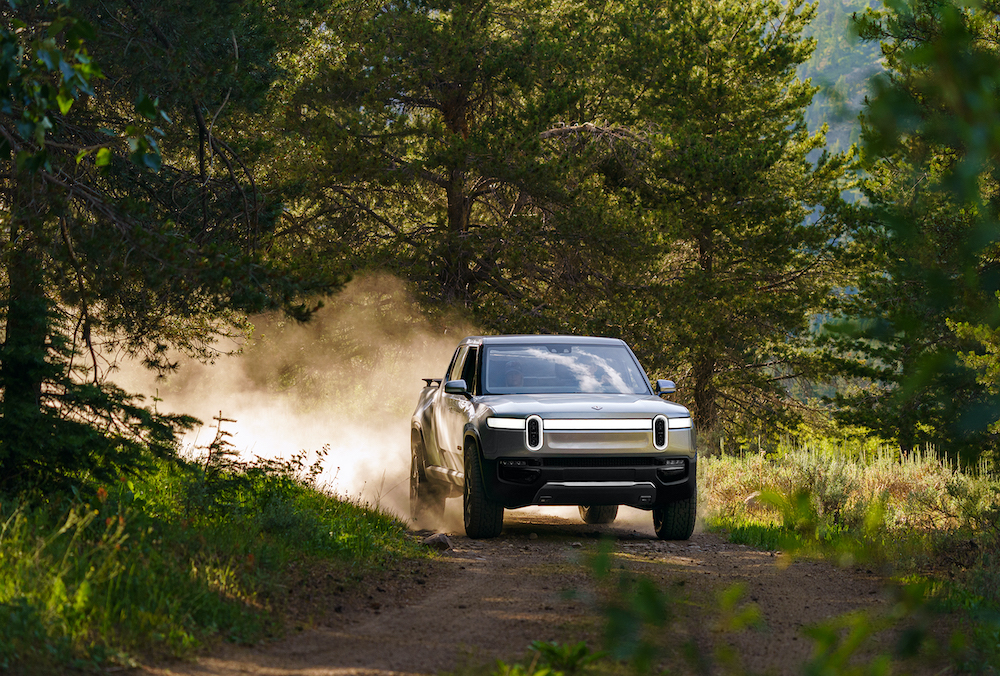 Electric vehicle manufacturer Rivian announced Tuesday that it raised $2.65 billion in new financing as the company prepares to start building battery-powered pickups, SUVs and delivery vans. The latest round, led by T. Rowe Price Associates, continues what has been a busy week in the financing realm for California-based sustainable transportation companies.
Rivian has raised a total of $8 billion since the start of 2019. Last July, the company raked in $2.5 billion in a round that was also led by T. Rowe Price.
The additional capital will be used to help support the company as it continues to scale.
"Climate change is one of the biggest challenges our society has yet faced. If the planet is to continue to sustain life and enchant future generations, we have to change," RJ Scaringe, founder and CEO of Rivian, said in a letter reaffirming his commitment to Amazon's Climate Pledge.
Last October, Amazon unveiled its first all-electric delivery van courtesy of Rivian. Amazon's Climate Pledge Fund also took part in the latest raise for the electric vehicle company.
Amazon expects to have 10,000 Rivian vans on the road making deliveries as early as 2022, with a total fleet of 100,000 vehicles expected by 2030.
2021 marks a "critical year" for the company, according to Scaringe. The company's consumer launch vehicles, the R1T pickup truck and R1S SUV are set to debut this summer. The vehicles will be produced at Rivian's manufacturing plant in Normal, Illinois.
Rivian's facility in San Jose is dedicated to data research and the development of self-driving technology. The company's Irvine facility focuses on the development of batteries, electrical hardware and vehicle control software.
Of the company's nearly 3,000-person team, close to 600 employees are located in Southern California. Rivian is now hiring for multiple positions across several different departments at its Irvine office. Headquartered in Michigan, the company currently has over 1,000 positions listed on LinkedIn at its offices around the country.
Additional investors Fidelity Management, Coatue and D1 Capital Partners participated in the round.