Chien-Liang Chou has run marathons in all seven continents, including races in Antarctica, the North Pole and Mount Everest. That's why it's fitting that Dave's new executive vice president of engineering compares the trials and tribulations of hypergrowth to something familiar.
"It takes a lot of work to take a company into hypergrowth," Chou said. "Much like with marathons, there is a lot of prep that needs to be done and it can be scary. But it is always possible."
Chou started at Dave, a fintech banking app in Los Angeles, back in October. His goal is to double the engineering team from 60 employees to 130, or maybe even 140, by the end of 2021. This isn't some lofty goal. Keeping with the analogy, this isn't Chou's first marathon. 
He's spent much of his career building teams and products, and pushing companies to the next level. He's learned from early experiences having worked at FirstRain where the company went from eight people to 200 and at Salesforce, where the company grew from 3,000 to 12,000. Having experienced hypergrowth since early in his career, he took his learnings and scaled Flexport's tech team from 50 to 400.
"It's a challenge, but it is something I genuinely love doing," Chou said. "Sure there are growing pains taking a company from its teenager stage to the adult stage. But it is a lot of fun."
We spoke with Chou to learn more about his experiences with hypergrowth, and how he plans to implement what he's learned along the way at Dave.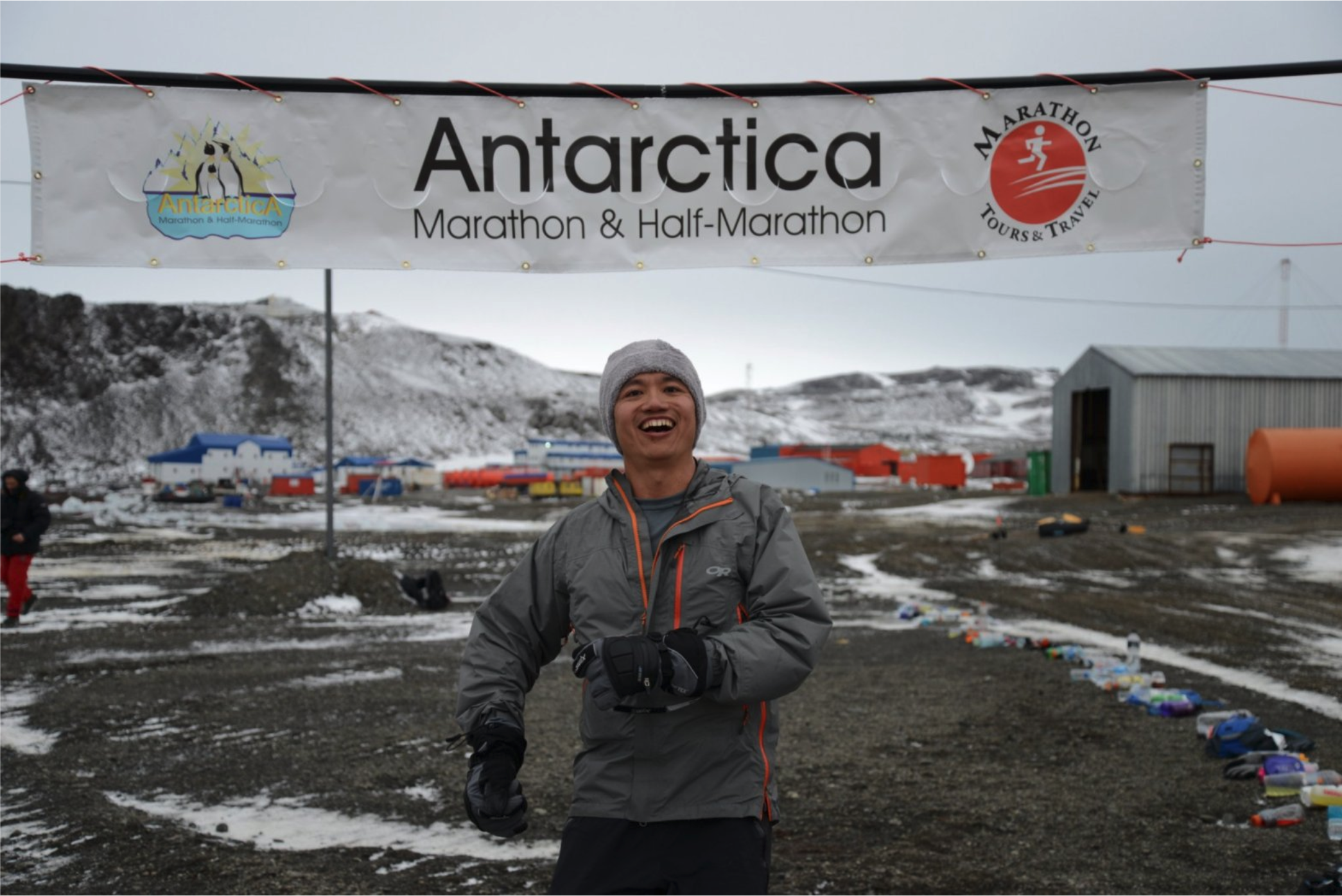 What are your roles and responsibilities at Dave? 
As Dave's EVP of engineering, I am responsible for leading and managing the engineering team at Dave. This includes building and scaling our software, while building and mentoring the engineering team. I collaborate closely with leaders in all areas of the business, and I work to align the engineering team to accelerate key company initiatives.
What's the most challenging aspect of hypergrowth?
Demanding a lot of change. It's not easy to go through hypergrowth. It demands a lot of changes from people and the technology side. It can be uncomfortable at first because it requires people to change the way they've been doing things or even the way they think about things. 
Dave is at an advantage because it's only existed for roughly three years, making these changes a bit smoother. We are currently a well-oiled machine, so the next step is adjusting for even bigger scalability, which means bringing in more talented people. Combining my previous experiences with those of the leadership team at Dave will help us establish a long-term plan and vision for the architecture to push our systems into the next level of growth. 
How do you get everyone's buy-in for big changes?
It's important that we not only focus on the organization's growth, but also individual growth. I find this really motivates people — being able to step up and actually take things to the next level. There is a greater sense of ownership that we create when every success of the company feels like a personal achievement, because it is.
My biggest influence from my previous experiences with hypergrowth is to really focus on developing talent, so that the people who have gotten the company to where it is now can grow into the next stage. Some people may want to just hyperfocus on the product and do whatever it takes to get things out the door, but your product is only as good as the people building it.
You mentioned that you'd like to double the engineering staff by the end of 2021. What are the pitfalls of such an undertaking? What will Dave's engineering team look like when you hit this mark? 
It's all about finding the balance of the work you need to get done and the people you need to do it. I find that to be one of the most exciting aspects, along with the actual work. To get there while avoiding pitfalls, we need to continue training and developing our people, along with optimizing processes and pushing technology to the next level. 
Our team is currently like a small army. We will focus on building a fort first and then eventually grow into a city. When finished, we will have an engineering organization that is truly aligned with the company's mission and strategy so we can move very fast and deliver high-quality work. 
Our team is currently like a small army. We will focus on building a fort first and then eventually grow into a city.'' 
How will the diversity of the engineering team evolve with hypergrowth? 
It's incredibly important to have a diverse team, especially in engineering. Diversity is a key factor I take into account when building a team because we want to have input from different angles. Having people from diverse cultures and backgrounds will help us build a better product.
We also want to make sure we build an environment where everyone can feel comfortable spreading their wings and grow to their full potential. At the moment, we're really focused on hiring for senior leadership roles, and diversity is a priority we're taking into consideration when growing our own leadership team. 
Also, as we scale to a larger group of engineers, I want to focus on building up a great internship program. This kind of program is a great way to find diverse engineers and establish a long-term mentality with our employees and the talent we foster.