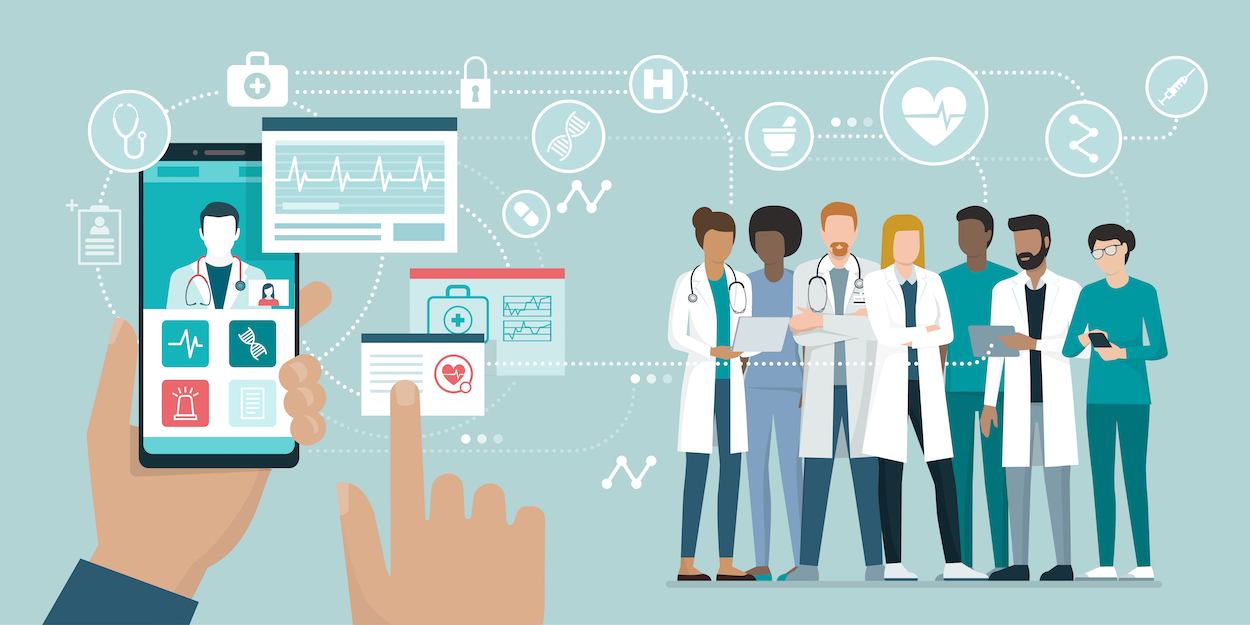 TigerConnect, a Santa Monica-based startup that helps physicians, nurses and other healthcare workers better collaborate with each other, announced last Thursday it raised $45 million in a Series D funding round led by HealthQuest Capital.
This announcement comes amid a time of rapid change and growth in the healthcare industry as a whole.
Over the summer, Teladoc merged with Livongo in an $18.5 billion deal to create a healthtech giant, and companies like Ro and Lyra Health hit billion-dollar valuations, claiming a surge in use amid the COVID-19 pandemic.
In fact, a recent report compiled by NYC Health Business Leaders and VC firm Alleycorp found that New York City healthtech startups have raised more money this year than at any time since 2016, scooping up 25 percent more venture capital in just the last nine months than in all of 2019.
Similarly, TigerConnect has experienced growth as well.
The company claims that, since the beginning of the COVID-19 pandemic, more than 1,000 healthcare organizations have adopted its platform, leading to a 30 percent growth in revenue. Its patient-facing telehealth platform TigerTouch has helped treat nearly 150,000 patients since its launch in March.
TigerConnect also recently launched TigerSchedule to help healthcare organizations manage their on-call schedules, and has been "met with a strong response."
"The COVID-19 pandemic is a watershed moment in care delivery. With unprecedented pressures on operations, health systems must be more connected, efficient and capable of meeting patients wherever they are," co-founder and CEO Brad Brooks said in a statement. "TigerConnect is in a unique position to help hospitals turn the page on antiquated systems to get more done — and improve outcomes."
To keep up, TigerConnect says it intends to use this fresh cash to further develop its telehealth and workflow collaboration features.
The company has already increased its headcount by 35 percent in the last six months and is now hiring for several positions across its engineering, IT, product and sales departments to help with its next phase of growth.