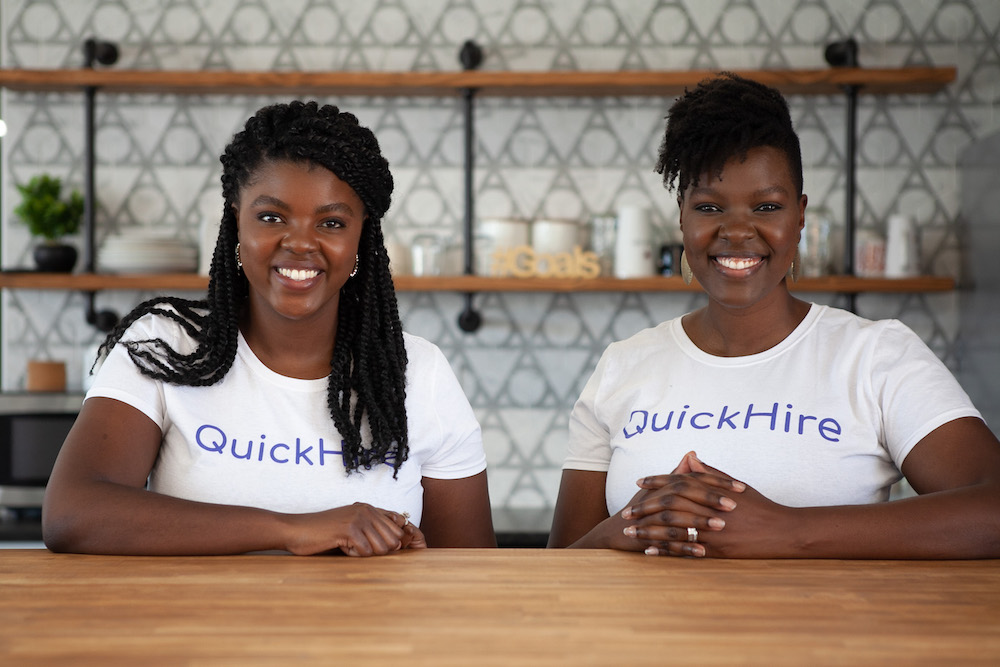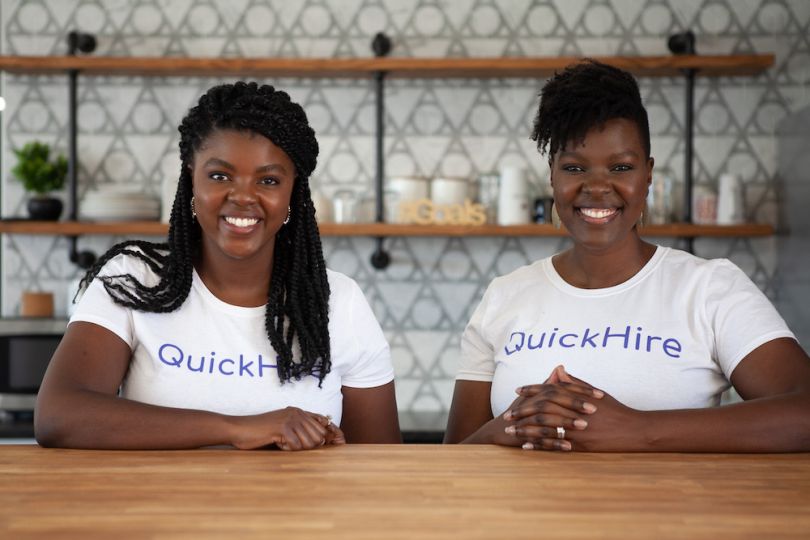 There are countless online job listing sites if you're looking for a job as a software engineer or sales professional. But if you're a skilled factory worker, things get a little trickier. Many skilled trade, service industry and blue-collar jobs aren't posted on online job boards. Often, workers have to show up in-person at a business and fill out a paper application, which means these jobs may not be as easy to find as a standard desk job.
QuickHire hopes to change that. On Monday, the QuickHire app launched on the iOS App Store and Google Play store.
Sisters Angela Muhwezi-Hall and Deborah Muhwezi-Gladney founded QuickHire this year, but the idea dates back to their childhood. Their parents came to the United States from Uganda in 1980 and needed to find a way to support their family of seven. As a result, they turned to these types of jobs to pay the bills.
Years later, and the process of finding blue-collar work is still stuck in the past. QuickHire aims to use tech-forward job tools to help connect people in these industries with the opportunities they are seeking.
Muhwezi-Hall and Muhwezi-Gladney compare using QuickHire to using a dating app. After downloading the app and creating a profile, you're given a series of onboarding questions to give employers a better sense of who you are and what you're looking for. You can also add a photo or a short video for a personal touch. Then, QuickHire will recommend jobs based on your location and responses. These jobs are shown one-by-one and, just like using Tinder, you can swipe left to dismiss or swipe right to apply.
The COVID-19 pandemic has dealt a major blow to blue-collar workers as millions have been laid off or furloughed. But that doesn't mean opportunity isn't out there for them. QuickHire helps these workers by recommending jobs that they may not have originally thought about applying to. So a restaurant server may end up working in food delivery, or a factory worker may find a new job in logistics.
"While a lot of businesses have had to pivot, we still need these workers out in the workforce putting their talents to good use," QuickHire co-founder Deborah Muhwezi-Gladney told Built In.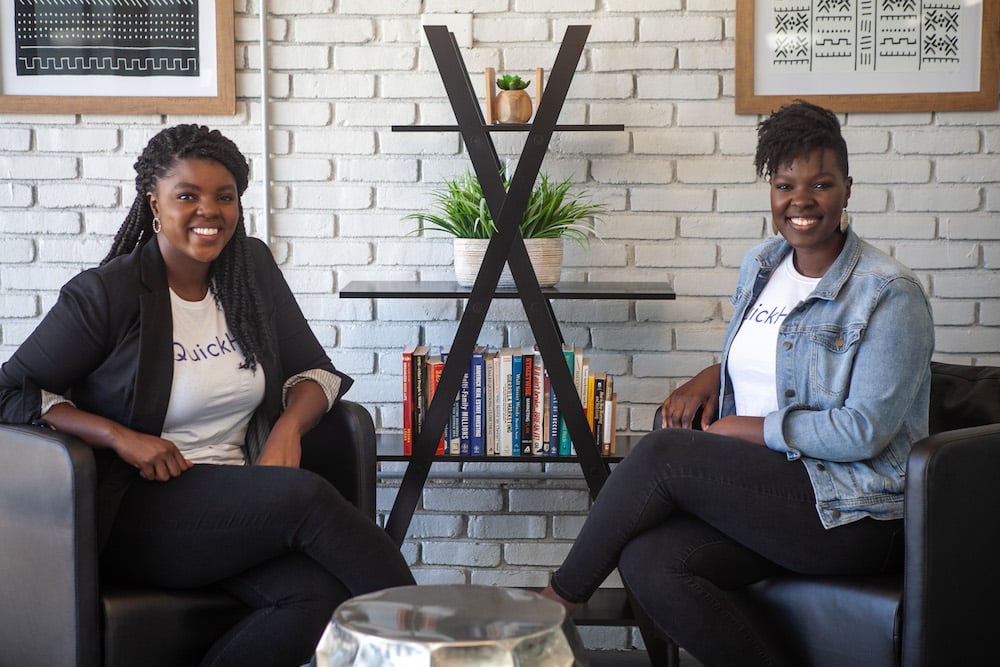 But QuickHire isn't only a service for jobseekers, it caters to employers too. Hiring is a costly, and not every business has an HR department or people team to manage the process.
"Hiring managers in these industries aren't always trained to hire," Muhwezi-Hall said. "They're trained to do things like run a restaurant or cook."
QuickHire aims to give employers access to a number of applicants and give them a sense of whether they'd be a good fit. Often, an employee's character is a better indicator than a resume of whether they'd be right for the job. The company hopes its platform will help employers get a better qualitative understanding of applicants in order to find the best candidates.
QuickHire finds its job listings from a mixture of company partnerships and pulling from other sources. Through its company partnerships, it is able to facilitate a quicker response to job applications. Now that the app is live, the company hopes to partner with more employers and gather a larger user base of jobseekers to provide a better experience to both.