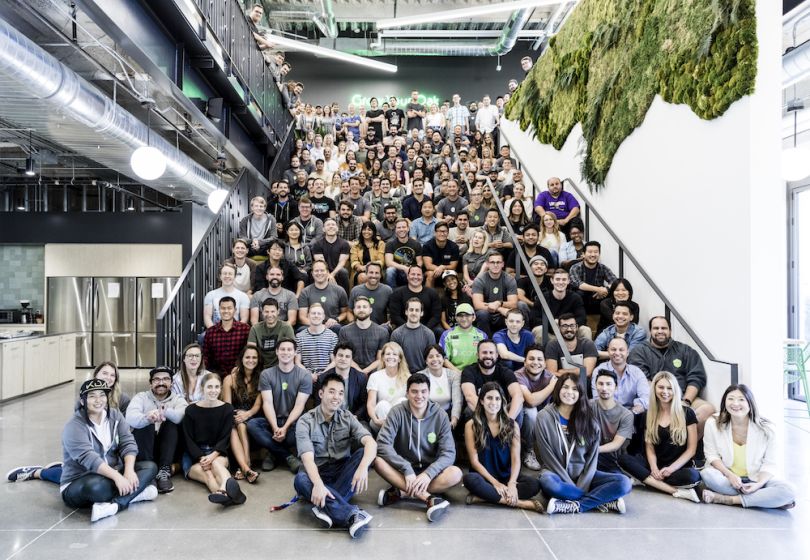 Over the years, a burgeoning market of investment apps and tools has helped introduce financial planning to a new generation. But as one investment app maker — Irvine-based Acorns — assessed its more than 7.7 million users, it realized that 40 percent of them were not actively saving for their kids' futures.
That's a problem because, according to most experts, earlier investing leads to larger returns later on in life.
"We were thinking about how we can bring a service to market that can help people start saving and investing as early as possible," said Randy Fernando, who leads product teams at Acorns, in an interview with Built In LA. "And obviously if you can begin investing at birth, that's an amazing way to get someone started off on the right foot."
Today, the company is answering the question of how to help parents set their kids up for financial success with the release of a tool called Acorns Early. The service helps parents set up an Acorns account that invests in low-cost exchange-traded funds covering a global, diversified portfolio. Acorns says a $5 daily investment from birth at an average return rate of eight percent could net a child more than $4 million by retirement.
"We feel like we have an opportunity to not only help set people up for financial success later in life, but also drive financial literacy among a new generation of Americans," Fernando said.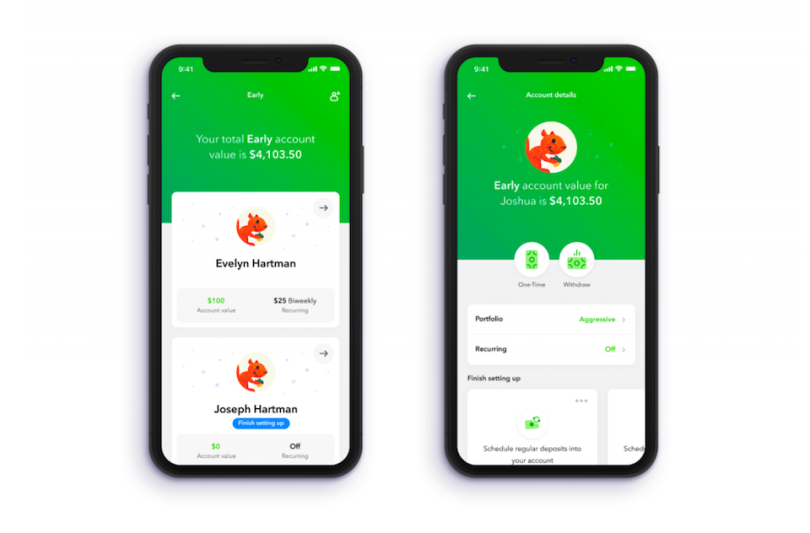 Parenting Is An Act Of Hope
Acorns Early draws upon the same automated investment technology that underpins the company's other products. That suite includes Round-Ups, software that connects with a user's checking account and rounds every purchase up to the nearest dollar amount and invests the difference. However, Fernando — who was a wealth advisor at JPMorgan Chase before founding and selling a retirement savings startup to Acorns — said customer feedback informed one of Early's key design features.
"When a parent is thinking about their child's future, one thing they really feel is hope for the future," Fernando said. "So how do you create hope for that parent? Well, it really comes down to empowering them to save and invest for their child."
Having tapped into this sense of hope through feedback from current Acorns users, Fernando's team created a "Potential" tool to help feed and inform it within Early. The tool projects the impact that monthly, weekly or daily investments might have on an account's value in the years to come, helping users plan their investments today based on their future goals. Acorns is providing free access to Early for all children born this year.
I think virtually every team touched this product in some way"
All told, Fernando said the project took at least six months from inception to release, and touched on most teams within the company.
"One thing I'm really proud of about Early is the fact that we've worked cross-functionally across the organization," Fernando said. "I think virtually every team touched this product in some way, whether it was design, product and engineering as well as compliance operations, finance and marketing."
"I think going through the preparation for a launch really reminds you how lucky you are to be working with such talented people."