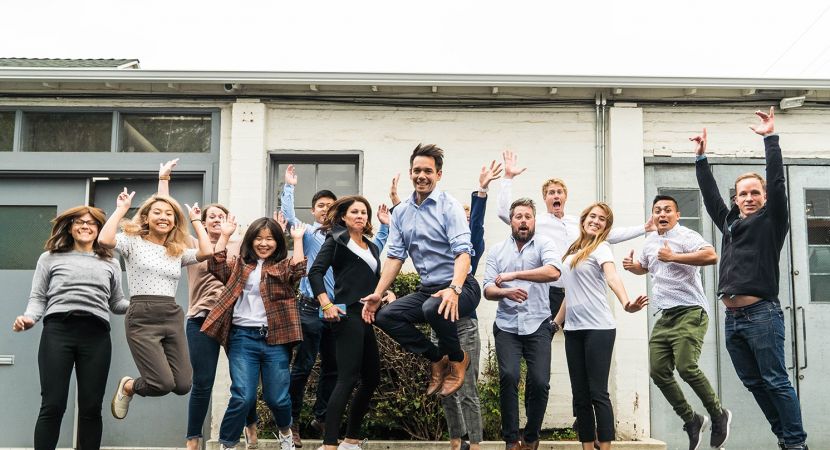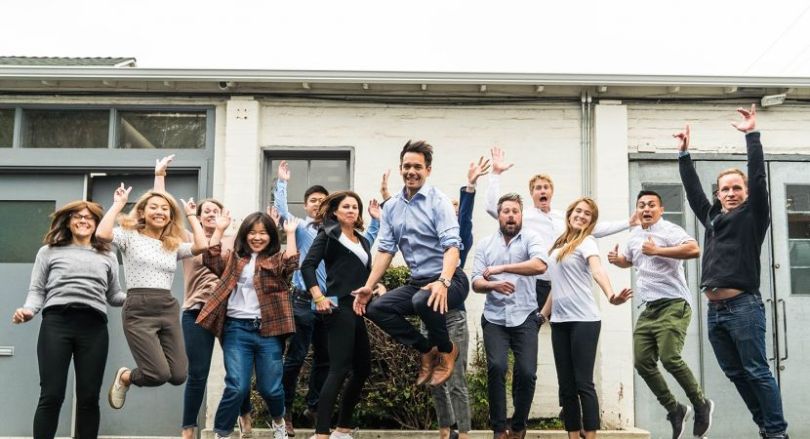 A Santa Monica biotech company is working to bring COVID-19 testing to the mass market.
Quantgene launched 12-hour coronavirus testing last week and, since then, has already signed about 10 companies up to test their employees daily, weekly, as often as necessary, to stop another viral outbreak before it starts. CEO Johannes Bhakdi said Quantgene's tests cost $85 per person, and the startup aims to eventually test about 25,000 LA residents weekly.
"Most people are not really aware of what the hell is the problem, right? They're like, 'Why can't you just test?'" Bhakdi told Built In. "The test is not the problem. The testing is the problem. How do you connect all these dots?"
The company, founded in 2015, typically offers AI-powered blood test systems to consumers and healthcare providers to provide early detection for up to eight types of cancer. But as the COVID-19 pandemic has persisted, Bhakdi has pivoted his focus to helping individuals identify if they have coronavirus.
Bhakdi blames a shortage of testing for COVID-19 on an operational gap between academic labs and commercial businesses, but he believes his company can bridge that gap.
Now counting major Hollywood studios as customers, he said these businesses initially didn't know which local labs were offering testing. Studio workers were randomly calling labs, some of which did not offer tests approved by the U.S. Food and Drug Administration. When companies did find a lab that could test their employees for COVID-19, lab officials did not know how to process the request, since they primarily work with pharmaceutical and diagnostic businesses. Bhakdi said labs would tell companies they had to order at least 1,000 tests, supply their own microbial, DNA-free water, needed to use a PC and more.
"It has become an extremely chaotic landscape. It's like these people don't even understand what I'm asking, right?" he said. "There was a disconnect."
In the company's first step toward making mass COVID-19 testing mainstream, Bhakdi drew from his knowledge of proper testing procedures, as well as local labs. The company called all the labs in town, asking what testing kits they used, the types of machines operated, their sensitivity for recognizing the virus and more.
From those calls, Quantgene identified four labs in LA that offer FDA-approved polymerase chain reaction (PCR) tests, which identify a patient's RNA strands representative of the coronavirus. The company also found labs that received federal emergency use authorization (EUA), which highlights groups the government has identified as legitimate in dealing with the public-health crisis.
Quantgene has partnered with these labs, and is now bringing its computing systems, logistical skills and ability to explain to companies why massive, frequent testing of their employees is critical.
"It keeps people incredibly safe from a population and infectious disease perspective if you do weekly testing of key employees on the front lines," Bhakdi said. "In theory, it just would absolutely stop any pandemic if you would do that at broad scale."
By next week, Quantgene aims to offer an antibody test, which can identify individuals who have had the coronavirus. Bhakdi said the company also plans to launch a website advertising its COVID-19 testing capabilities next week as well. In the meantime, he said companies that would like to get their employees tested should email him at [email protected].
"It took way too long to get this organized," Bhakdi said. "Now we know how to organize it. Once the next virus comes along, or COVID-19 turns into COVID-20 and mutates, we know what to do. We can do this much faster."