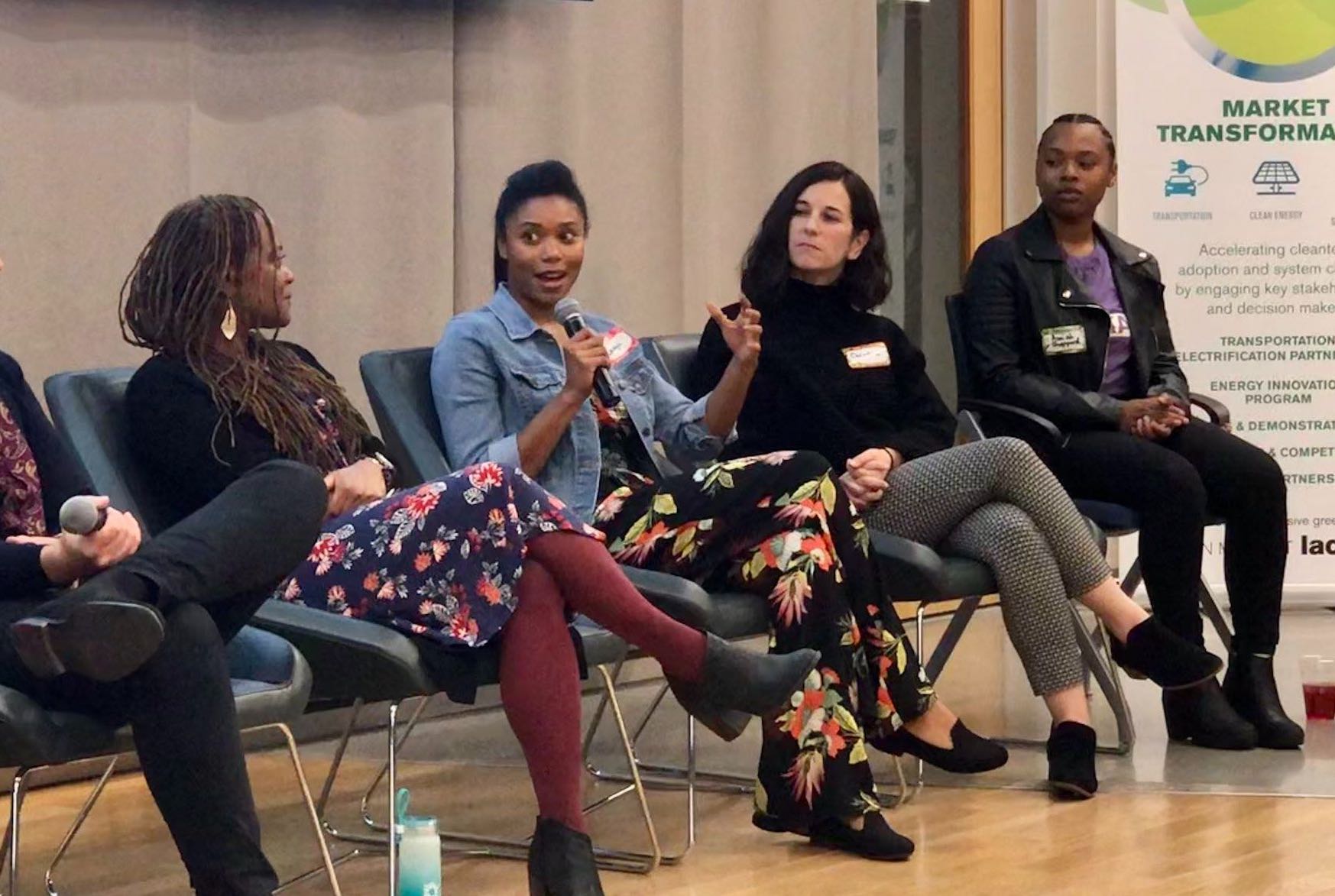 If Lauryn Nwankpa gave you a list of her accomplishments in the last month, you might assume she works at a nonprofit.
But Nwankpa leads social impact initiatives at Dave, a tech startup that offers consumers solutions to automate budgeting, build credit and access their money for everyday expenses. With shrinking customer loyalty at many big banks, Dave has honed in on the fact that people want financial products that protect them from overdraft fees and help with budgeting. 
Besides a better relationship with money, Dave's tapped into another desire of its members: corporate social responsibility. But it's rare for consumers to place financial institutions and social impact into the same bucket.
That's why Nwankpa's title alone is somewhat unique to the industry. When asked how Dave's social impact initiatives differ from its competitors, Nwankpa highlighted its existence in the first place.
For someone who "lives, eats and breathes all things impact all the time," it makes perfect sense to Nwankpa that a company would devote resources to a role like hers. But Nwankpa said she has to remind herself that not every for-profit financial app or platform would prioritize such work. 
"There's such an opportunity to recreate and redefine the private sector in a way that does more good than harm," Nwankpa said.  
The former head of social impact at Headspace focuses on aligning Dave's social initiatives with causes that matter most to its core customers. And recently, COVID-19 has informed a lot of that work. For example, Dave is adapting the company's "Side Hustle" program to appeal to users who are working from home. The company's newest blog series, "Dave's Here For You," provides readers with tips, insights and resources on subjects like how to apply for unemployment and what scams are currently surfacing.
Tell us a little bit about your background. How did you end up at Dave? 
I've been working in social impact for a while now. I began my career in the nonprofit sector. I ended up starting my own company, which was all about helping black women with natural hair feel great. I went to LA for business school, where I focused on social enterprise, social entrepreneurship and social impact. I recognized how many exciting things were happening at the intersection of tech and social impact. 
What drew me to Dave was the leadership team and the idea of providing people who have traditionally been either left behind by or preyed upon by traditional and not-so-traditional financial institutions with access to financial knowledge. We are unapologetic about changing people's relationships with their finances and with their financial institutions.
What makes Dave's social impact initiatives different from that of competitors? 
The fact that we have even invested in social impact is remarkable. I live, eat and breathe all things impact, all the time. I have to remind myself not to take the fact that we are still such a young company and have made these incredible strides for granted. I've been lucky to inherit foundational work already. It makes my job much easier. 
I was hoping that I wouldn't have to spend the first six months of my time here convincing people that hiring me was a good idea or getting alignment around how to define impact. The second I walked in the door, people completely understood. We've also thought about how impact relates to our core customers. We've productized initiatives within the app. 
Trees for the Future, a nonprofit that works to end hunger and poverty in sub-Saharan Africa, is a good example of a cause that means a lot to both our internal teams and external customers. Moving forward, we want to understand what causes and organizations our customers have an affinity toward so that we can introduce them into the app. We have also been thinking about how to let customers know what type of impact they're making. 
I think we should all be thinking about what life looks like after COVID-19.''
Can you tell us about an upcoming project you're excited about?
My background is in partnerships and program development. So I'm focusing on how to design a highly-contextualized experience for users. How do we leverage external partners to help drive more relevance for our core customers?
Social impact at Dave is about expanding on our foundation. What does a user-centric product marriage look like with impact? How are we introducing new features into the product? 
Lastly, I plan to prioritize consumer financial health. We can push the needle on consumer financial health by working with stakeholders in the regulatory and public policy spaces. Who is doing work that protects the folks who we're working with most closely? I'm excited to continue to leverage insights from not only the consumer market, but also our own customer insights. That way we can deliver a highly contextualized and topical experience.
How has Dave altered its social impact strategy in the last few weeks? 
Our ongoing partnerships have allowed us to have a thoughtful, authentic and ongoing response to COVID-19. Feeding America was a core partner in our giving strategy. We were able to provide immediate support for the COVID-19 fund they'd established. We're also maintaining our ongoing commitments to them through our sustained partnership.
In order to truly disrupt the traditional banking space, you have to do everything differently. You have to be user-centric. You have to be thoughtful about what drives relevance. I think we should all be thinking about what life looks like after COVID-19.
How can you position your business to step into this new normal? 
We streamlined a comprehensive content series that we've delivered through our marketing channels, direct email channels and in-app notifications. We built this entire campaign around tips, insights and resources for users. We provide well-vetted resources on subjects like how to apply for unemployment, what the stimulus package will look like and where to go to get access to food banks. The new normal for Dave customers is going to be a different financial reality. Many of them are already vulnerable. We'll be using these channels we set up during the pandemic, as well as our product itself, to help them cope.
The biggest challenge is moving from rhetoric to actually operationalizing impact.'' 
You have a master's of science in social entrepreneurship. What made you decide to get that degree and what was the most valuable lesson you took from it?
Social enterprises can and have dispelled the myth that you have to have tension between your mission objectives and your business objectives. Four years ago when I started the program, I never could have guessed that I'd find myself heading social impact at a company in the midst of a pandemic. I think it goes back to solving real problems for people while also building a sustainable business. The businesses that do both are going to be the businesses of the future. And that future is now. 
It's important for employees to ask questions on behalf of entire communities of consumers who have not historically been represented by brands. How do we make sure our product is as inclusive as possible? What are we not thinking about? What questions are we not asking? What biases are we bringing to the table? 
People are going to be thinking about how businesses showed up for folks during this pandemic. There's an opportunity to recreate and redefine the private sector in a way that does good for the vast majority of people –– not just an elite few. I recognized my unique perspective as a black woman from Chicago early on. I'm a millennial and I'm a product of the recession. I've worked in the nonprofit sector. I am unapologetically driven by those markers of my identity.
What is the biggest challenge you've faced in previous social impact roles?
I think the biggest challenge is moving from rhetoric to actually operationalizing impact. Traditional conceptions of corporate social responsibility can feel siloed or marketing-driven. People think that a lot of this work is turnkey and one-size-fits-all. But an impact strategy at a place like Headspace, which is where I used to work, or a place like Google, is going to look different than the impact strategy at Dave.
While there are some threads that carry you through, you have to be nimble, scrappy and entrepreneurial to think about how it should feel where you are.